The eight-episode series, which is based on Rice's best-selling trilogy Lives of the Mayfair Witches, centers on Rowan (Alexandra Daddario), a perceptive young neurosurgeon who learns that she is the improbable heir to a family of witches. She must battle a terrible force that has followed her family for many generations as she wrestles with her newly discovered skills. In episode 4 it was revealed that Rowan is still at the Mayfair mansion, and Ciprien (Tongayi Chirisa) has come to the conclusion that he is in love with her. The fifth episode promises to be more interesting. www.tvacute.com has a detail for Mayfair Witches Season 1 Episode 5.
Mayfair Witches Season 1 Episode 6: Rowan returns at First Street House
Mayfair Witches Episode 5 Recap: Is Aunt Carlotta Dead? Who Kill Her?
Mayfair Witches Season 1 Episode 4 Recap: Ending Explained!
In "Mayfair Witches," Who killed Deirdre Mayfair? and Why?
Mayfair Witches Season 1 Episode 1 Recap: Ending Explained!
What will happen in Mayfair Witches Episode 5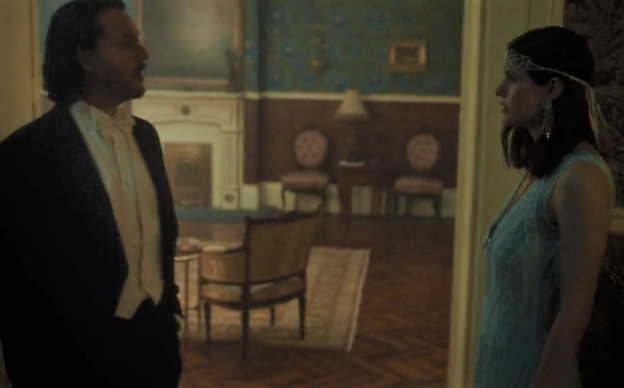 There are so many secrets in a family like the Mayfairs since they have been there for decades and have been home to generations of witches. With the flashbacks continue to illustrate. It is possible that in the fifth episode titled "The Thrall" of "Mayfair Witches," Rowan will make direct contact with Lasher (Jack Huston) if he already belongs to her.  The nature of his relationship with her and how he is related to her will be revealed. She needs to keep making her own way in the world and figuring out who Lasher is before it's too late.
Rowan and Ciprien are unable to leave the First Street House unless they solve its various puzzles and find a way out of their predicament. so they will need to investigate its numerous mysteries.  Keyara Milliner's Odette Grieve, Ciprien's sister, makes a revelation that is quite awful. Along with this, the subplot involving the burning of women who have been accused of witchcraft may also be explored in future episodes.
Mayfair Witches Season 1 Episode 5 Release Date
It has been announced that the fifth episode, titled "The Thrall" will premiere on AMC on February 5, 2023, at 9:00 pm Eastern Time/Pacific Time. AMC has exclusive streaming rights to Mayfair Witches, and the show will be made accessible to stream on both AMC and AMC+.
Mayfair Witches Episode 5 Synopsis
Synopsis: Trapped in the First Street House, Rowan and Sip must confront its many mysteries in order to escape; Rowan grapples with an inconceivable offer; Sip's sister Odette makes a horrifying discovery.
First Published on: Jan 28, 2023