The Mayfair Witches, based on the novel by Anne Rice, the fifth episode titled "The Thrall" aired on Sunday, Feb 5 on AMC. Rowan(Alexandra Daddario) and Ciprien (Tongayi Chirisa) are urgently attempting to flee a hallucinatory trap within the First Street House in the latest episode of the supernatural thriller, which is delivering its most strange episode to date. they are unable to leave the location, they make an effort to escape, which turns out to be a challenging endeavor. Let us assist you in doing so if you are interested in gaining a more in-depth understanding of the events that transpired at the conclusion of the riveting episode.  Continue reading at tvacute.com for an in-depth analysis of everything that took place in Mayfair Witches Episode 5, to get all the information you need.
Mayfair Witches Season 1 Episode 6: Rowan returns at First Street House
Mayfair Witches Season 1 Episode 4 Recap: Ending Explained!
In "Mayfair Witches," Who killed Deirdre Mayfair? and Why?
Mayfair Witches Season 1 Episode 1 Recap: Ending Explained!
Mayfair Witches Episode 5 Recap
Suzanne Mayfair is shown in a flashback sequence at the beginning of the Mayfair Witches episode. This scenario portrays She is accused of having ties to the devil when anyone appointed by the King investigates the same. In the present time,  When Ciprien and Rowan finally get out of bed, Ciprien offers to prepare Rowan breakfast.  After being entangled in a sexual relationship while under the effect of Lasher's powers, Ciprien and Rowan continue to engage in the same behavior when at the Mayfair mansion.No one seems to have noticed that he is still bleeding from the wound Aunt Carlotta Mayfair (Beth Grant) gave him. The problem, though, is that it appears this is repeating itself. Ciprien and Rowan have an incoherent conversation as if they had just woken up, and then he gets up to cook her food.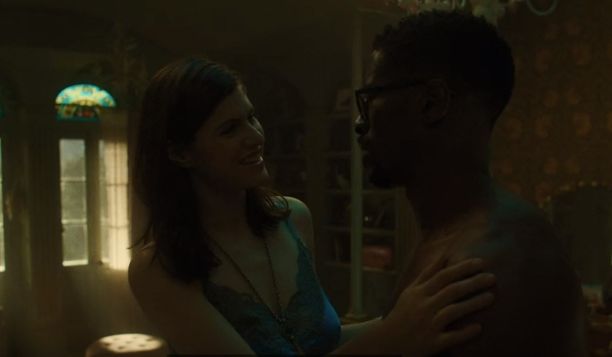 Now that Rowan has seen the wound on him, she is hastily getting the two of them ready to head to the hospital. However, she begins to wonder if she herself might have stabbed him after discovering a bloody dagger in the restroom. While trying to protect Rowan, Ciprien was stabbed by Carlotta, and only after touching the knife did he realize who had attacked him. They then realize how long they've been trapped and decide to try to leave, but the doors to the basement are stuck. Rowan realizes they are trapped inside, so she goes to the top of the house to shout for help while Ciprien stands by the front door and tries to open it by muttering incantations.
In the meantime, while Rowan is frantically trying to help, she discovers that Ciprien is in the room bringing breakfast once more. He explains to her that she suffered a blow to the head and that she has been disoriented ever since. Rowan is on the verge of falling for the con until she notices his hands and realizes that the person in front of her is not Ciprien. As for Ciprien, he discovers the spirit of Stuart Townsend, who seems to be residing as if he is still going to wait for Antha to arrive down the stairs. He talks to the ghost of Stuart Townsend. Stuart is Talamasca, and he has been tasked with ensuring the safety of Antha, Rowan's grandmother. He must have felt the same way about her that Ciprien felt for Rowan, and hence fell in love with her. When asked what had happened to him, Stuart's only response was that Ciprien should not have passed away in the Mayfair house.
Rowan encounters Carlotta's sister Millie Mayfair's ghost when she searches for first aid supplies for Ciprien. She claims she can't continue living without Carlotta, implying that Carlotta has been a ghost for a very long time. Rowan goes downstairs to try to treat Ciprien's wound, but she soon realizes that the wound is magical and beyond her abilities. In light of this, she yells for Lasher (Jack Huston) and promises to comply with his demands so long as Ciprien is allowed to leave the building uninjured. After hearing those words, Ciprien vanishes.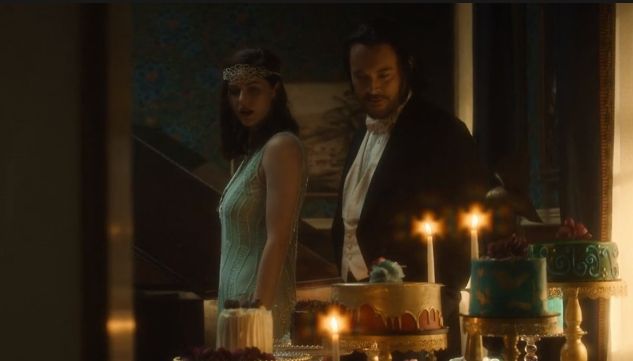 As Rowan explores the house, she discovers that the type of garment has been prepared for her. When she runs across Lasher, he tells her a story in which she's the boss. Her beloved childhood animal can make a full recovery, and she can have as much cake as her heart desires. However, she also discovers Aunt Carlotta hanging helplessly in the air while she is unaware. Rowan does not wish to murder her, so Lasher offers to let her return to Earth if she so chooses and reveals what she did to Dierdre. She discovers Millie's soul again upstairs, trying to stop Lasher. Rowan finds a diary that can kill him. she goes to the basement for the ingredients, sees Delphine's body, and thinks Carlotta did it. Millie locks the cellar door, preventing her escape. Lasher promises to open the door. Although Rowan leaves the mansion, she is certain that Lasher is in charge. She asks him to arrest Carlotta. Rowan tries to escape again after Carlotta falls and Lasher vanishes, but the door is locked. When this happens, Carlotta usually offers an alternative solution.
In the meantime, Rowan's request to have Ciprien returned to his home by being transported there was carried out. It is being attended to by members of his organization. Ciprien invites over two of his coworkers from the Talamasca by calling them and giving them directions to his flat. A ceremony is performed by a lady in order to combat the malevolent force of Lasher, which is dangerously close to murdering the agent. At the conclusion of the healing process, Ciprien's wound is transformed into her body. When she pulls the dagger that stabbed Ciprien out of her own body, Ciprien's condition begins to improve and he is able to begin his recovery. However, Ciprien's sister was present throughout the entire incident, and she now knows her brother's true profession.  his sister warns him to keep his distance from Rowan because she poses a threat; however, he is already in love with her, not to mention that it is his job to protect her.
Mayfair Witches Episode 5 Recap: Is Aunt Carlotta Dead? Who Kill Her?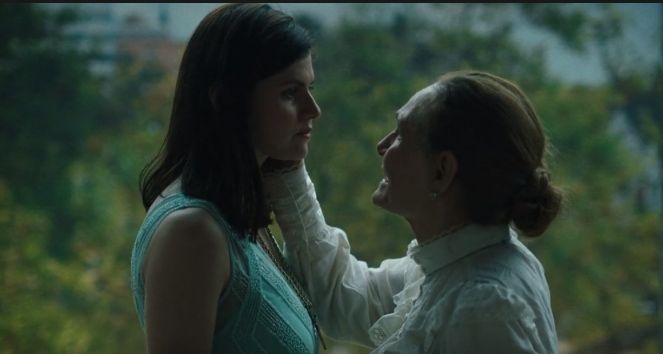 Since Aunt Carlotta thinks Rowan would never be able to break free from Lasher's influence, she takes her great-niece out on a balcony and tells her that death is preferable to life. she is informed that the only way for her to escape the house is to pass away. She asserts that Rowan's life will be filled with misery from this point forward and that this is the only way to stop the spread of evil in the world. Rowan is aware of the fact that Deirdre's mom Antha was not the one to take her own life; rather, Carlotta was the one who encouraged her to take the leap and end her life. As she learns that Carlotta murdered Antha, and as a result, Rowan wishes for Carlotta's death. She refuses to carry out Carlotta's orders and instead employs her own abilities to put an end to her great-aunt Carlotta. Rowan is aware that there is no turning back now that she has willingly used her abilities to cause someone else's death for the first time, and she is aware that there is no other option. When she returns to the basement for the final time, she discovers that the door has been unlocked, and she is free to leave the building at last. As far as Rowan is concerned, it was her power that killed Carlotta, and Lasher's using that to get her to accept him.