The Mayfairs, a New Orleans-based family notorious for their connections with witches, demons, and other supernatural beings, are the focus of AMC's supernatural series "Mayfair Witches." Rowan Fielding, played by Alexandra Daddario, is a surgeon who frequently has witchy psychological interactions with patients, which frequently cause them to burst a brain artery, die, or sustain major injuries.
In episode 2, we get to know Deirdre Mayfair (Annabeth Gish) more, travel briefly and uncomfortably back in time to Scotland in the 17th century, learn more about Ciprien (Tongayi Chirisa), and join Rowan in New Orleans. She was held captive by her religious zealot aunt Carlotta Mayfair for years, during which time she was subjected to medical treatment (Beth Grant).
Deirdre was murdered at the end of Mayfair Witches Episode 2 after Lasher (Jack Huston) pleaded with her to break free from her magical mental prison. Her daughter, Rowan saw it happen during their first-ever encounter. Because it is revealed that she has passed away in the third episode of the series, viewers are likely to be perplexed as to the identity of the person who murdered her. Here are tvacute ideas on the matter, who killed Deirdre Mayfair [Mayfair Witches episode 2 and 3 spoilers ahead*].
Mayfair Witches Episode 5: Rowan and Ciprien Trapped in First Street House
Mayfair Witches Season 1 Episode 4 Recap: Ending Explained!
Mayfair Witches Season 1 Episode 4: Sip discovers Deirdre's Killer
What happened to Deirdre Mayfair in Mayfair Witches?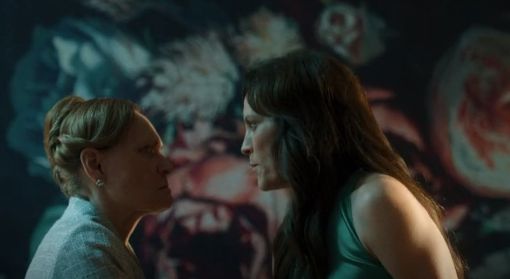 In episode 2, When devastated Rowan discovers that Elena had lied about looking for her birth parents, and her downward spiral intensifies. Despite being told by the Talamasca to merely watch Rowan, Ciprien approaches her and offers explanations as the mayhem around her worsens. After touching her, he passes out from the jolt of empathy. Photos of Deirdre and Elena Fielding played by Erica Gimpel can be seen when Rowan looks through his phone. When Ciprien wakes up in the ambulance, he runs away. Just as Deirdre awakens, Rowan leaves for New Orleans while pretending to be in catatonia for Carlotta. Dr. Lamb guarantees to assist in her release, but Deirdre is impatient. Lasher reassures Deirdre that her daughter is alive and coming to her despite the fact that she has been restrained to her because of her drugged state. Delphine, a maid in Mayfair, permits Deirdre to flee to Cortland played by Harry Hamlin  where she makes use of magic to view Rowan's whereabouts through Lasher's eyes.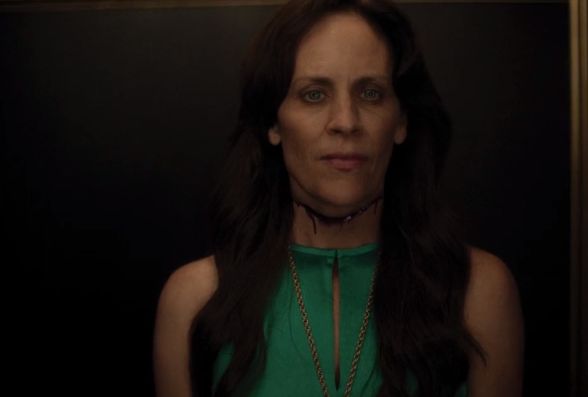 Rowan learns from Ciprien that Ellie hired him to guard her and that he works for the Talamasca. At Rowan's hotel, they resolve to meet and discuss Ellie's secrets.
When a lucid Deirdre visits the Pontchartrain Hotel, Carlotta is startled. Carlotta is completely perplexed to see a regular Deirdre enter the hotel foyer and announce that she is taking her back home. Despite Carlotta's efforts to persuade Deidre that Rowan is no longer alive and that she is crazy, Deidre insists that she must locate her daughter.
When Deirdre informs her that "he" is awake because she is, Carlotta becomes weak. Rowan will be met by Ciprien at the hotel. When Deirdre enters the elevators, whispering starts up again as she clings to her jewelry. For the first time since Rowan was born, the mother and daughter pair meet eyes as the elevator door opens. Rowan beams, instantly realizing Deirdre is her mother. With Deirdre's throat being slashed by an ethereal force, the episode comes to a terrifying conclusion. Rowan is screaming and holding her mother as she collapses after losing consciousness. Is Deirdre actually gone?
Who killed Deirdre Mayfair?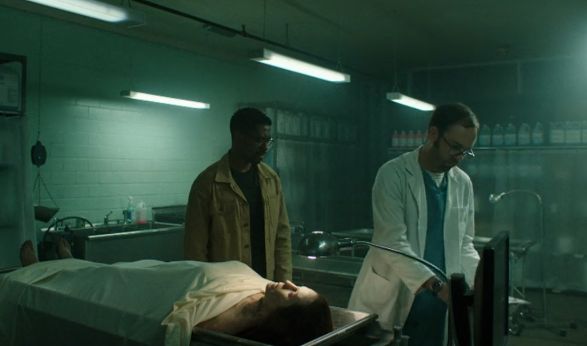 In Mayfair Witches episode 3, Ciprien investigates Deirdre's body in the third installment of the series and looks for his killer for Rowan. He enters the elevator where Deirdre was slain and feels its walls to investigate the "history" of the area only to discover that it has been "cleaned." Ciprien is confident that the assailant is strong enough to use paranormal abilities to wipe the past from the elevator walls.  Lasher, the man she loved, must be Deirdre's killer. He could be the murderer because he is the most potent supernatural being connected to Deirdre. But why would he want to murder his lover? He has, indeed.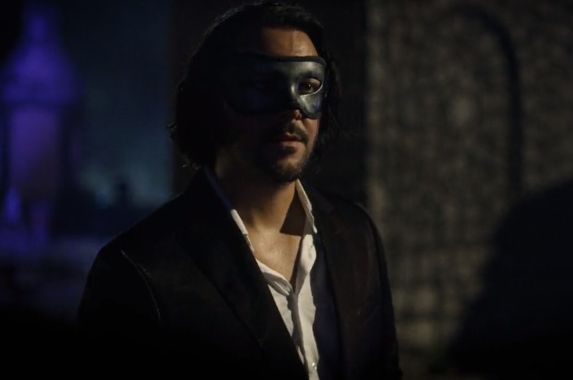 If Lasher did actually kill Deirdre, he must have done it in order to reunite with Rowan. When he seeks to connect with Deirdre's daughter, he may have wished to remove Deirdre's hindrance. Deirdre connected with Lasher following her mother's strange death, just as Lasher typically "conquers" the Mayfair witches after the death of the previous one. Lasher attempts to form a bond with Rowan, the thirteenth Mayfair witch, in Anne Rice's "Lives of the Mayfair Witches," the series of novels that serve as the basis for the television programme. He hopes that she will liberate him from his current existence so that he can once more become a normal human being.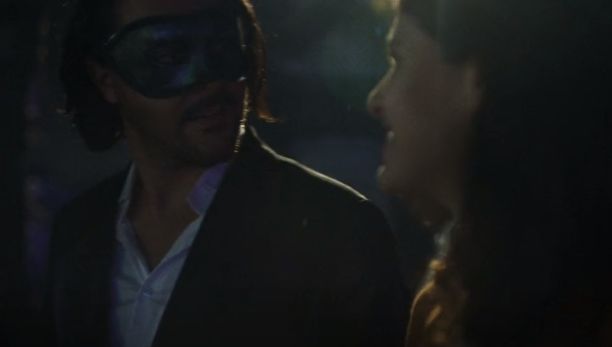 Lasher makes an effort to get in touch with Rowan after Deirdre dies by exploiting his helplessness and sorrow. He even adopts the persona of Deirdre to perform songs of praise for him in the hopes that Rowan will find him. Rowan's emotional vulnerability and sadness must have been predicted by Lasher, who most likely killed Deirdre, for her to turn to the supernatural being's charms and presence for solace. If that's the case, Lasher fails because Rowan looks to Ciprien for stability and comfort and hates the "magic" he uses to seduce her.
The fact that none of Deirdre's enemies possess any supernatural skills or the capacity to clean the elevator, as Ciprien observes, makes Lasher the sole prominent suspect. Carlotta might be the assassin if Lasher isn't. Carlotta took care of separating Rowan from Deirdre after she was born so the child wouldn't become connected to Lasher. Carlotta must have been concerned that Deirdre's journey to see Rowan would be eased by Lasher in order for the entity to seduce Rowan. She may decide to kill Deirdre in order to prevent her niece from introducing Lasher to the next generation of Mayfair women the way Deirdre's mother did.