Rowan ( Alexandra Daddario) makes it to her Mayfair home after the deaths of both of her moms in the fourth episode of Anne Rice's Mayfair Witches. Rowan and Ciprien (Tongayi Chirisa) attend the funeral of Deirdre (Annabeth Gish). She meets the Mayfairs and struggles to deal with the loss of her birth mother. Rowan, Carlotta Mayfair (Beth Grant), and Cortland Mayfair's interactions were the episode's focal points. The two siblings don't have a lot of nice things to say about one another. In the final minutes of the show, Carlotta and Rowan have a tense meal, a fire breaks out, Ciprien bursts in, and Lasher makes an appearance. Lasher (Jack Huston) had admitted that he was torturing the man from the inside, this points to the involvement of a third party. It was a significant part of a much broader whole. (tvacute.com) Here is all you need to know about the conclusion of  Mayfair Witches Episode 4, in case you missed any of the exciting moments.
Mayfair Witches Season 1 Episode 5: Rowan and Ciprien Trapped in First Street House
Mayfair Witches Season 1 Episode 4 Recap
The flashback that begins Episode 4 takes place in Scotland, and it begins with Suzanne grieving for the loss of her mother alongside a group of women who we presume to be witches. Rowan gets a disturbing dream about Ciprien in the current day, in which Ciprien transforms into Lasher. Rowan feels uncomfortable with this scenario. She is obligated to attend the funeral ceremony for her mother as soon as she regains consciousness, and Ciprien has promised to accompany her there. They undoubtedly have a warm place for one another, which raises the possibility that Lasher will experience feelings of jealousy at some point in the near future.  Carlotta goes down to the basement before the service begins in order to see Delphine, but she discovers that Delphine has already passed away, and the necklace is missing. This indicates that Lasher is going to need to speak to Rowan very soon. In the meantime, it appears as though Cortland played by Harry Hamlin isn't going to be too thrilled about attending the funeral of his niece, despite Josephine's best efforts to persuade him. The fact that Rowan is on her way to becoming a strong witch.
During the course of the furnel ceremony, Cortland steals a strand of Dierdre's hair and puts it in his pocket. We have no idea whether it was for such sort of witchcraft or whether it was just a sick keepsake, but it was revolting. Rowan, meantime, sees Carlotta, who assures her that she will provide the answers to her inquiries. Ciprien was forced to resign after his organization discovered that a possessed guy was the one who was responsible for the death of Dierdre. As per Ciprien's employer, the term "possessed" is controversial. Ciprien admits that he did, in fact, murder Dierdre and he was compensated for his actions by putting his hand on the face of the man in front of him. However, his current acts are being directed by Lasher, and as a result, Lasher will eventually kill him.
In the meantime, Carlotta shares with Rowan what she knows about her connection to the Mayfairs and also how Ellie's family is connected to the Mayfairs. She also reveals to her that Dierdre desired for her to be independent of the Mayfairs, despite the grief that she felt at the loss of her daughter. In addition to this, Carlotta cautions Rowan to avoid associating with those who talk positively of Lasher. Rowan gets to meet her entire family at the service, and it appears that the women in the family have always kept their magical abilities a closely guarded secret. Rowan is informed by Josephine that the home is hers and that she has complete autonomy over what she chooses to do with it. Rowan also meets Cortland, who, as was to be anticipated, informs her that Lasher is a gift. However, he notes that he exists to protect her, rather than the other way around and that he isn't her master. Carlotta arrives on the scene after seeing Cortland and Rowan interacting with one another, and she and her brother begin bickering, during which he informs Rowan about how Dierdre was dealt with during her entire childhood. After the visitors have left, Cortland tells his kid that Lasher is still inside the home in a hushed voice.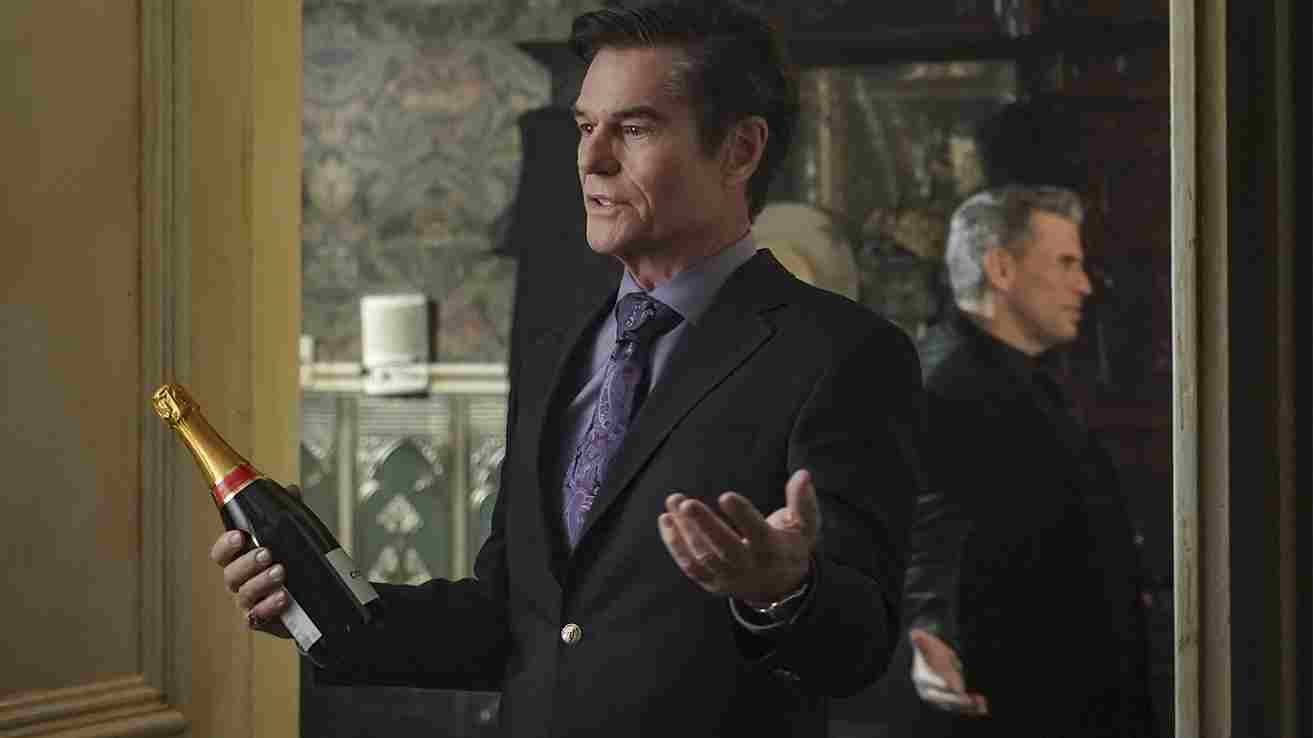 Ciprien is concerned about Rowan because his boss only expects him to protect her. but Ciprien thinks that he must function as more than simply her bodyguard, who follows her everywhere she goes. Rowan is always with Ciprien. He begins his investigation into the Mayfairs and discovers a diary in which a guy has written that as long as the necklace is kept by the woman, she belonged to Lasher. He uses this information to determine whether or not the woman is Lashers. At that point, Rowan sends him a picture of herself wearing the necklace after discovering it on her own and telling him she found it. She mails it to him, claiming that she saw it in her dream and that it was there. When Carlotta visits the Mayfair residence, she is taken aback when she discovers Rowan wearing the necklace. She extends an invitation to join them for dinner in the basement. Rowan is on the same page, and as they are eating, she is constantly inquiring about the specifics of her mother's health.
Mayfair Witches Season 1 Episode 4 Recap: Ending Explained! Is Ciprien Alive?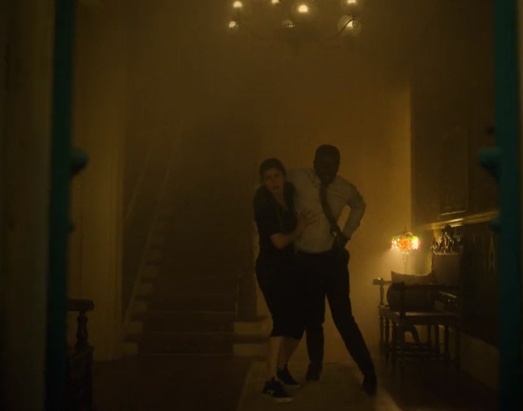 Carlotta ultimately comes clean and says that she detested being Dierdre's carer her entire life and that she harbors resentment toward Rowan as a result. Rowan is terrified, particularly because she can tell that Carlotta is becoming more hostile with each passing moment. She begins to make fires in the room and tosses a light at Rowan, which she narrowly avoids in the nick of time. Rowan is saved when Ciprien comes to the rescue and unlocks the door, but unfortunately, during the rescue, Ciprien is stabbed by Carlotta. but he is still alive. Lasher makes it hard for Rowan and Ciprien to escape the house by locking all of the doors behind them as they leave. He also tells Carlotta that Rowan is now his possession.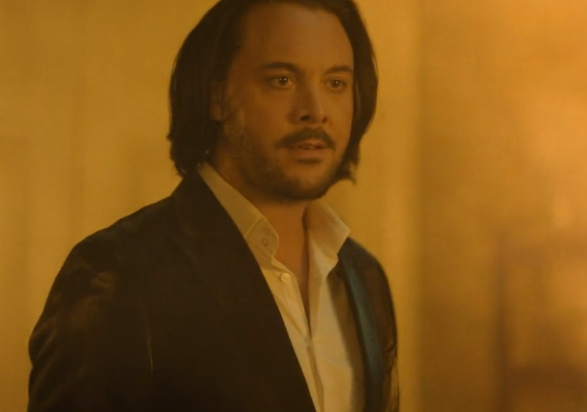 Rowan and Ciprien leave the house. After saying this, he most likely goes ahead and kills her. After Rowan had put on the necklace, Carlotta most likely was aware that there was nothing that could prevent Lasher from exerting her influence over Rowan. She had attempted murder because she wished to steer clear of the repercussions that would have resulted from their union. There is information that Carlotta possesses on the true nature of Lasher as well as the capabilities he possesses. The fact that she is acting so belligerently demonstrates that she is convinced that there is no hope for her situation. She must have believed that putting an end to the situation once and for all by killing Rowan and herself was the most effective method to do it, which is why she acted in the manner that she did. If she was correct or not, only time will tell.