FBI Season 5 Episode 8 will release on CBS on 22 November 2022.  Maggie has been trying to enter a terrorist gang.
Maggie was still haunted by her exposure to sarin in FBI Season 5 Episode 7. Her first case back was hard because one of the two victims was a local success story: a law student who was going to the FBI Academy. The other person killed was a drug dealer who made the mistake of going against one of the local gangs, which led to both of their deaths. OA finds a bottle of pills in Maggie's bag while they are looking into a double murder. However, her partner, Omar Adom "OA" Zidan (Zeeko Zaki), is worried about her, and her confession puts them at odds by the end of the episode. But there's a problem: if the bureau finds out she's taking the medicine they might fire her. (Read the recap below) www.tvacute.com has a spoiler for FBI Season 5 Episode 8 below. As a result, you'll be able to mentally prepare yourself for the next episode.
FBI Season 5 Episode 10 Release Date
[Fall Finale] FBI Season 5 Episode 9 Recap; Ending! Nina's plans for raising their child.
FBI Season 5 Episode 7 Recap: Maggie Returns
Is it true that Shantel VanSanten will no longer be playing the part of Nina Chase for the FBI?
FBI Season 5 Episode 5 Recap: Is Tiffany's cousin El Feo Dead? Ending Explained!
FBI Season 5 Episode 6: Exact Release Date and Time
FBI Season 5 Episode 3 Recap "Prodigal Son"
CBS has canceled the season finale of "FBI" [WHY]

FBI Season 5 Episode 8 Spoilers
This is Maggie's second episode since returning. After going through the traumatic experiences that she has, we are aware that it cannot be easy for her. However, it can't be denied that she is really good at her work. In this episode titled "Into the Fire", she might wind up needing to dive headfirst into a terrorist group. the team discovers a connection to the terrorist organization Maggie is seeking to join. Maggie is working undercover as a member of the organization. When dangerous people steal a truck, They will be carrying enough ammonium nitrate to construct a massive explosive during this theft!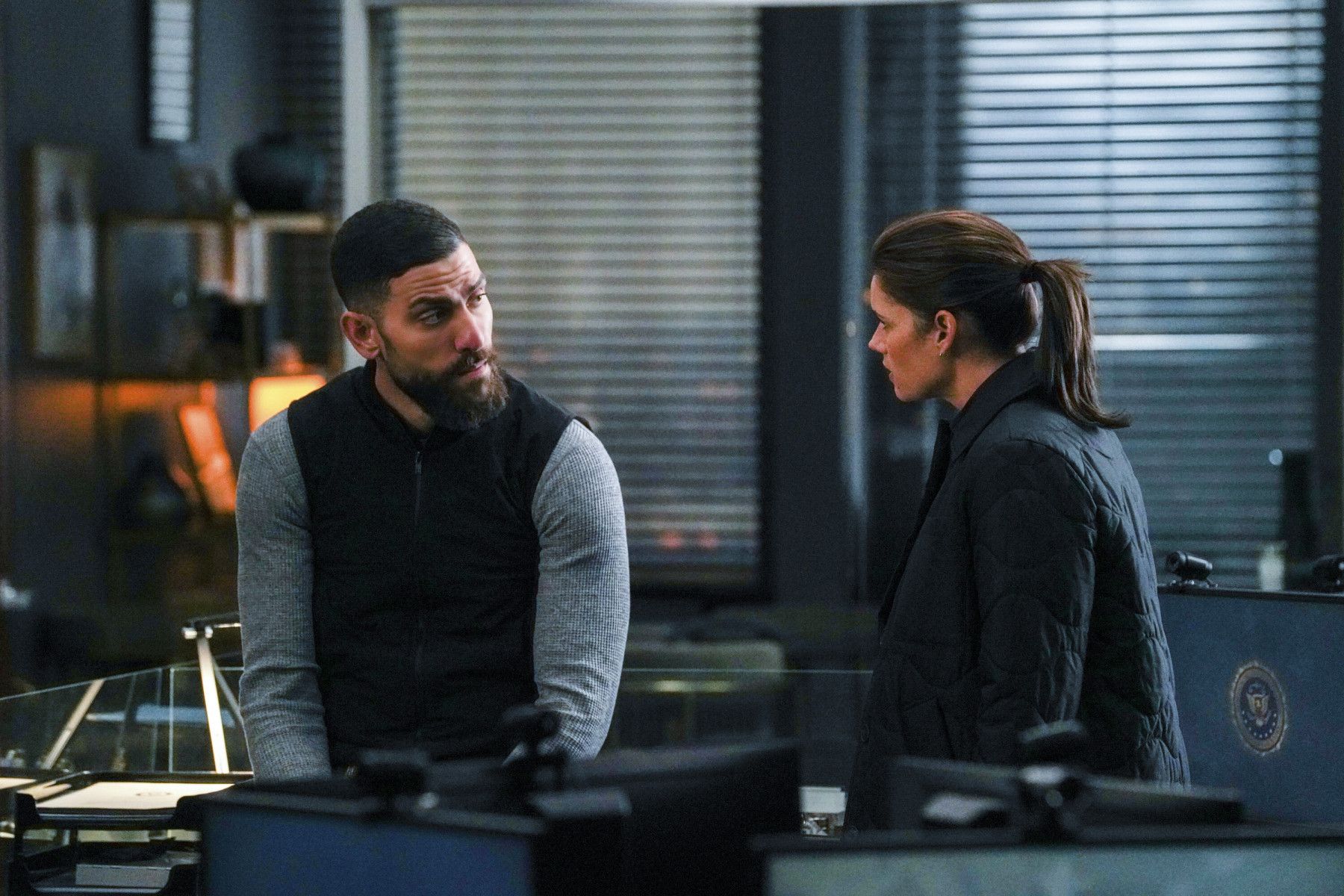 The FBI team will immediately start looking into this case in response. When they do, they'll find out that it is connected to a terrorist group that Maggie has been attempting to infiltrate, which will be a surprise to them. Sometimes, there are perilous situations in which you have no choice but to make do with what is immediately available to you. You can read the complete summary of the eighth episode of the fifth season of FBI below.
FBI Season 5 Episode 8 Promo
FBI  Episode 5×08 Synopsis:–  When a deadly truck heist arms the killers with enough ammonium nitrate to construct a massive bomb, the team discovers a link to a terrorist group Maggie is working to infiltrate.
FBI Season 5 Episode 8 Release Time
FBI Season 5 Episode 8 will release on CBS on Tuesday, November 22, 2022, (8:00-9:00 PM, ET/PT). The show will air on CBS and will be streamed live and on-demand on the CBS app as well as on Paramount+. Google Play, YouTube, DirecTV, Vudu, FuboTV, Microsoft Store, iTunes, Xfinity, and Spectrum are among the paid live-streaming and VOD alternatives available.
FBI Season 5 Episode 8 Cast
REGULAR CAST: Missy Peregrym (Special Agent Maggie Bell) Zeeko Zaki (Special Agent Omar Adom "OA" Zidan) Jeremy Sisto (Assistant Special Agent in Charge Jubal Valentine) Alana De La Garza (Special Agent in Charge Isobel Castille) John Boyd (Special Agent Stuart Scola) Katherine Renee Turner (Special Agent Tiffany Wallace) RECURRING CAST: Taylor Anthony Miller (Kelly Moran) Vedette Lim (Elise Taylor) James Chen (Ian Lim) Tracey Conyer Lee (NYPD Detective Claudia Ross) Jamal Thomas (SWAT Commander)
FBI Season 5 Episode 8 Guest Cast
Michael Aaron Milligan (Deke Ward) Kevin L. Johnson (Robber #2 / Nick Foster) Bradley Stryker (Robber #1 / Eric Ward) Zachary William (Bruce) Verlon Brown (Clay Parker) Don Ackerman (Dave) Tina WongLu (ERT Tech Anna) WRITTEN BY: Joe Webb DIRECTED BY: Gonzalo Amat