On FBI Season 5, Special Agent Maggie Bell has been missing since the spring as she recovers from an almost deadly sarin gas exposure. Since the actress took maternity leave for the birth of her daughter Mela in June, the break was a nicer occasion for her. Maggie has returned to work at last, and she immediately gets to work investigating two homicides: one of a law student going to Quantico and another young guy who may have had gang links. Maggie's partner OA (Zeeko Zaki) is concerned that she is swooping in too soon and deeply. For a detailed explanation of everything that happened in FBI Season 5 Episode, 7 Recap continue reading the recap at tvacute.com.
FBI Season 5 Episode 7 Recap: Maggie Returns
When OA discovered the anti-anxiety medications she had been given by her own therapist, he began to question her more about her choice to return to duty early. He stresses that her supervisors must be aware of her use of any such medications. Maggie, however, is adamant that she has not consumed even one tablet from the bottle and simply took it with her in case she had a difficult first day back.
First off, when breaking into a POI's apartment, Maggie briefly became paralyzed and saw flashbacks to her sarin nightmare. (When OA brought it up later, she reaffirmed that she was OK, but she then almost left the pistol on her desk.) Later, Maggie went undercover as a club owner in order to establish a coke pipeline for her patrons in order to track down Jose, a drug-dealing gang leader who had killed a competitor and a random, Quantico-bound jogger as the man was chatting to them. The goon insisted she utilise his stuff first, which caused her meeting with an intermediary to derail. The low-level gang member Maggie was with, Mateo, ended up killing his buddy during a battle over the pistol that was being pointed at Maggie as an overprotective OA sprinted into the area and pulled a fire alarm.
After that incident, Maggie was seen curled up in the office stairway, looking at her medicine bottle, and experiencing additional sarin flashbacks; it was not known if she then took a dose. Maggie had to go undercover once again when an irate Mateo texted Maggie, and once more she found herself with a pistol aimed at her as rising star Mateo was told by Jose to pull the trigger. Maggie used the term "payback" as a signal for assistance when Mateo resisted, and her crew assaulted the location. Maggie tried to catch up with Jose as he emerged from a tunnel and a parking garage, but the authorities immediately cornered him.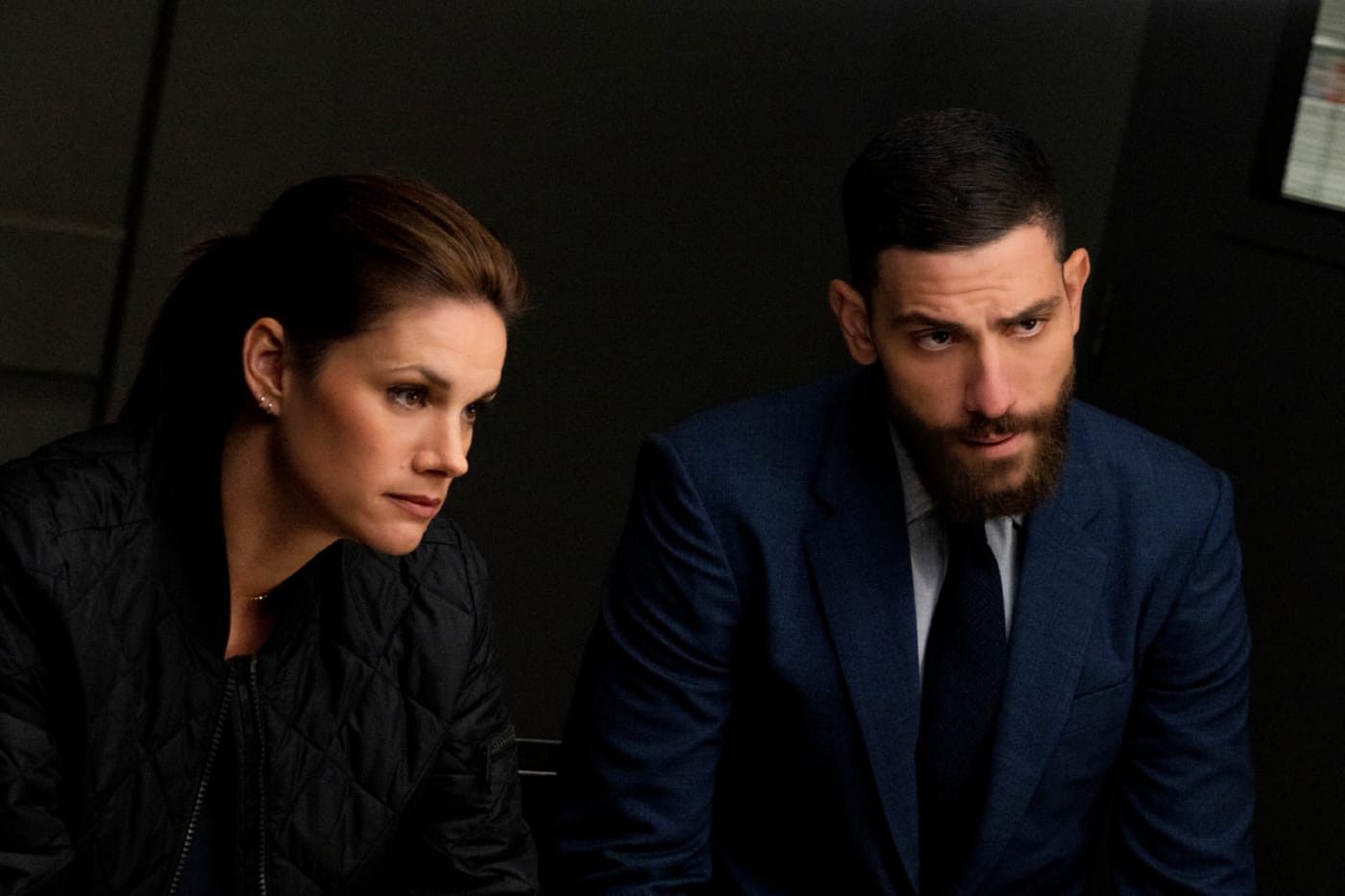 Back in the squad room, OA expressed his concern to Maggie about the possibility that a study of her shooting of Jose would have shown that "you are not quite yourself right now." "I trust you as my partner to tell you that I'm nervous, and you use it against me?!" Maggie said. She said, "I promised you I'd let you know if I even considered taking a medication, and I need you to believe me," before slamming her prescription bottle onto his desk. She said, "Count 'em, all of them," and then turned to go.