The murder of 65-year-old Raymond "Ray" Kotomski by ethylene glycol poisoning in 2009 really shocked the whole country to its core. Ethylene glycol is a sugar-alcohol compound that is often found in antifreeze. The Ashtabula County Sheriff's Department was the organization initially assigned to solving the crime. However, it was Ray's family's search for information that ultimately enabled prosecutors to identify. After all, NBC's "Dateline: Something Sweet" showed that his separated second wife, Teresa Bowers Lovin Kotomski, was the one who did it to get an insurance payout. But for now, if you just want to know more about Ray's three kind and loving adult children, who are some of the most vocal people, in this case, we have the information you need.
Who are Raymond Kotomski's kids?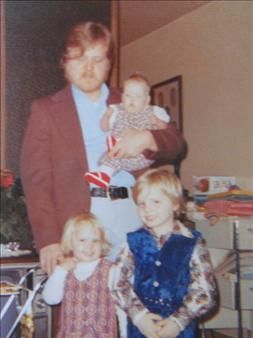 Ray Kotomski is from Pittsburgh, Pennsylvania, and he was proud to work as a state corrections officer at Western Penitentiary for many years, so most of his life was there. So, it shouldn't be a surprise that even his children from his first marriage to Mary Lou Kotomski, which lasted 36 amazing years before ending on good terms have the same name as their hometown. From what we know, Raymond "Ray" Kotomski Jr. was born in 1966, Monica Marie Kotomski came along about three years later, and Kimberly Ann Kotomski came along in 1972.
When their parents broke up and their father moved away, all of the Kotomski children were adults, but they still kept in touch with him. After a 36-year marriage, Ray, a retired former correctional officer, and father of three grown children decided to try online dating. There, he met Teresa, a much younger nurse's assistant with three children of her own. The two started spending every weekend together since they appeared to be a perfect match.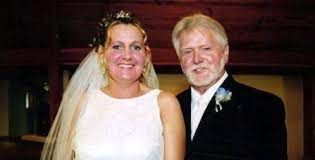 In 2009, Teresa invited her mother, who lived nearby, to visit Ray the following day. She was astounded to discover Ray not breathing. When Ray arrived at the local hospital, Teresa dialed 911 and accompanied him. However, the moment the medical staff saw how bad Ray's situation was, they moved him to a level-2 trauma center in Erie, Pennsylvania. Ray's body had already begun to shut down despite the medical assistance, and Teresa decided to turn off his life support three days later. Ray's death from ethylene glycol poisoning was "beyond a doubt," according to medical examiner Eric Vey, but the cause of death—suicide or homicide—was not known. However, Ray's family believed that he would never have committed suicide.
So, Ray's kids knew he was married to Teresa and that he spoiled her, but they were adamant that he wasn't an alcoholic or suicidal, despite what his wife said after his death. In fact, they said that it was her behavior that was scary, especially since she wanted Ray to be taken off life support and then cremated right away, as shown in the NBC episode.
Kimberly actually said everything in court when Teresa was tried for murder in 2015. This made it clear that Teresa made the decision to end her life without consulting her family. She even explained what her stepmother wanted in exchange for giving her Ray's body: "The condition was that I had to have him cremated, and she wanted to make sure I wouldn't be the beneficiary of his estate." With this and some other solid pieces of evidence, the jury agreed with the Kotomski family and found Teresa guilty of killing her ex-husband.
Raymond Kotomski's children and where are they now?
We all knew that Monica Mamula, Ray's daughter. She continued and took the necessary action.  Dad never does anything like that. In 2014, when they felt they had enough evidence to proceed, the authorities arrested Teresa, who had since become engaged to another man. She was found guilty of murder in 2015 and given a 15–life jail term. but they're glad they can finally put it behind them. When it comes to their personal lives, Raymond J. Jr., Monica, and Kimberley prefer to keep their lives out of the spotlight. However, we do know that they are all in their 50s and have big, happy families of their own. We can also say for sure that Raymond lives in Hershey, Pennsylvania, Monica now going by her married name of Monica Mamula calls Baden, Pennsylvania her place of residence. It appears that their youngest child, who is now known as Kimberly Ann Kotomski Flickinger, is presently residing in the state of Tennessee.