On February 15, 2020, Hollywood sex therapist Amie Harwick, 38, was found dead on her third-story balcony on the day following Valentine's Day. The true-crime network investigates the seedier side of the Hollywood entertainment industry with a series about failed actors and actresses The murder of Dr. Amie Harwick and Drew Carey's ex-girlfriend, is revisited in the premiere. The first episode of "Death by Fame," a new true-crime docuseries on Investigation Discovery (ID), focuses on Harwick's death. This series looks set to explore the dark side of fame and its devastating effects on people on the rise. This series contains brand-new interviews with detectives, family members, and others with personal connections to the cases discussed. But for now, if you just want to know more about Amie Harwick, and who killed her in this case, tvacute.com have the information you need.
Where is Amie Harwick's ex-boyfriend Gareth Pursehouse Now? 
Who is Amie Harwick?
Amie Nicole Harwick was born on May 20, 1981. Harwick was adopted when he was a baby. She worked as a model and dancer to put herself through college and university. She went to California to study psychology. she went on to Pepperdine University, where she earned an MA in clinical psychology with an emphasis on marriage and family therapy; from there, she earned a Ph.D. in human sexuality from the Institute for the Advanced Study of Human Sexuality and finally, she became a licensed MD in psychotherapy and sex therapy. she became an author and marriage and family therapist.  She frequently discussed her work on podcasts, television, and her own YouTube channel.
Dr. Amie Harwick, a well-known family and sex therapist, was discovered barely alive below the bedroom balcony of her Hollywood Hills apartment almost three years ago. Amie's roommate was woken again by Amie screaming and corps crashing to the floor. He yelled up the stairs to scare the burglar, then hurried outside, scaled a fence, and knocked on a neighbor's door. Amie's roommate went across the street to another house, but again no one responded. He found a cellphone user on the street. Dialed 911. The 38-year-old, who was Drew Carey's ex-fiancée, was taken to the hospital where she subsequently passed away from her wounds. She went out for a great night with several companions to a burlesque show the night of the murder. Around one in the morning, she returned a text message from her best friend Robert Coshland inquiring about a restaurant in Scotland that he and his wife were planning to visit with Harwick in April. At a recording studio at the beginning of 2000, Mendoza and Harwick started to speak. Later, they crossed paths again at a fashion event, and a relationship swiftly developed. In 2001, the Pennsylvanian native relocated to Los Angeles. She published a book titled "The New Sex Bible for Women" and ran a successful clinic in West Hollywood.
Who Killed Hollywood sex therapist Amie Harwick?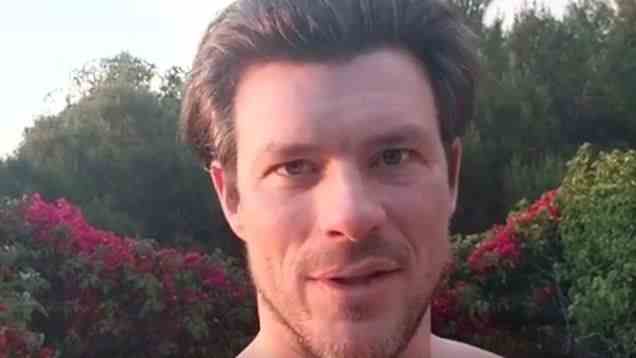 Robert Coshlan, Amie Harwick's best friend, was summoned to the police station where Amie's roommate was already speaking with authorities. Robert Coshlan informed the police that Gareth Pursehouse, an ex-boyfriend, had just reconnected with Amie after an eight-year absence at an awards ceremony for the adult film industry, where Amie had been escorting another therapist.  she dated Gareth Pursehouse for a brief period of time in the 2010s before gaining success. He worked as a freelance photographer in addition to being a software engineer and aspiring comedian. Mendoza claimed that Gareth made a lot of Harwick's friends uncomfortable, including her. Maricela "Marcy" Mendoza observed that when the relationship deteriorated, Harwick confided in her.
She said that "he was really possessive" when they were together. "He was the kind of person who would say things to make you feel bad about yourself and bring you down. He used to make fun of you or your appearance before adding, "I'm only kidding." But he would do so in a very vicious and vengeful manner. Amy was afraid to leave him." Mendoza said, "I met Gareth about the time they started dating.
Two protective orders Harwick obtained against Gareth Pursehouse in 2011 and 2012 described him as abusive and domineering. Harwick said that Gareth Pursehouse continued to harass her in 2012, a year after their separation, the source reported. It stated that until 2015, a judge had prohibited Pursehouse from speaking to her. She occasionally referred to Gareth Pursehouse as "my stalker" in talks with her pals, according to Rolling Stone. The Los Angeles County District Attorney's Office allegedly claimed that even though she had largely forgotten about Gareth Pursehouse, he had not.
Amie Harwick, meantime, made an effort to continue. At a Hollywood party, she first met Drew Carey, with whom she quickly fell in love. On the Valentine's Day 2018 episode of "The Price is Right," she made a cameo appearance when the celebrity introduced her to millions of viewers as his fiancée. However, a few months after declaring their engagement, the couple peacefully split.  The demands of Hollywood played a part in their breakup, Drew Carey, who is now 64, admitted to "48 Hours" in 2022. He also had a sneaking suspicion that every time a story about their union appeared, Gareth Pursehouse would become agitated. Carey recalled Amie Harwick alerting him to attempts to damage her reputation online. She thought Gareth Pursehouse could be following her.
Amie Harwick went to the JW Marriott hotel's Xbiz Awards in January 2020. She had no idea that Gareth Pursehouse, the photographer, was there. According to the Los Angeles Times, Gareth, who hadn't seen his ex in eight years, felt enraged and emotional upon seeing her. According to a pal, Harwick into "therapist mode" and "de-escalated" the situation, according to People magazine. The same friend reported that after the performance, Gareth spoke to Amie.
Where is Amie Harwick's Ex-boyfriend? Now
Gareth Harwick passed away on February 15, 2020, after being hurled over her third-floor balcony. According to the prosecution, Gareth Pursehouse was charged with first-degree domestic burglary and murder with the special circumstance of lying in wait. He was first detained soon after Harwick passed away and released on a $2 million bond. On a warrant with no bail, he was detained again. Gareth entered a not-guilty plea to kill his ex-girlfriend in April 2020. None of the evidence, according to his defense lawyer, establishes murder. The now-41-year-old was listed as being detained at the Los Angeles County Jail, and his next court date was set for February 28, 2023.