Fans of "When Calls the Heart" are treated to an emotional and heartwarming trip in Season 10, Episode 4, aptly named "Great Expectations." In this captivating chapter, the ties of community deepen, the strength of love is highlighted, and touching new beginnings are revealed. This episode creates a tapestry of emotions that is likely to make a lasting effect, from the birth of a long-awaited baby to the emotional examination of parenthood's complications. This episode offered both delight and reflection, from Rosemary's labor of love to Elizabeth's meaningful chats with little Jack and Lucas.  Come explore the compelling events of "Great Expectations," where touching moments and the prospect of happy beginnings take center stage. Join us as (tvacute.com) we explore this episode.
When Calls The Heart Season 10 Episode 5 Recap: What is Rosemary and Lee's baby name?
Pascale Hutton's Real-Life Children
When Calls the Heart Season 10 Episode 5: Rosemary, Lee's Girl Baby Name
When Calls the Heart Season 10 Episode 4 Recap
The Long-Awaited Moment for Rosemary: The episode begins with Rosemary Coulter (Pascale Hutton) being a week late, which naturally causes some anxiety. Dr. Faith Carter (Andrea Brooks) intervenes and offers some consoling advice, saying that the baby will come when it is ready. In accordance with Faith's prophecy, Rosemary gives birth, and her husband Lee Coulter (Kavan Smith) is there to support her. He alternates between feeling happy and helpless. The experience of going through labor is filled with highs and lows as friends like Faith and Elizabeth Thatcher (Erin Krakow) offer support and Lucas Bouchard (Chris McNally) consoles Lee. Rosemary's labor becomes a communal experience as the entire town rallies around her, illuminating the strong ties that unite the residents of Hope Valley.
Madelaine's New Ventures: In the meantime, Madeline St. John (Stefanie Von Pfetten) sets off on her own adventure as she investigates the prospect of buying a townland. Despite her best efforts, Bill Avery (Jack Wagner) cautions her that some things are off-limits and emphasizes the importance of preserving the town's distinctive character. Despite Bill's denial, Madeline's objectives are still unknown, leaving viewers to speculate about her goals and potential impact on the dynamics of the town. As Madelaine makes her way through this new effort, her contacts with the locals highlight the complexity of relationships and the value of comprehension.
Nathan captures the robber: A little child who has been caught stealing from the general store presents a test of a different type for Nathan Grant, the brave Mountie.  Henry a young guy played by Brendan McRae., a stranger, arrives in Hope Valley with a broken hand and asks Dr. Faith Carter (Andrea Brooks) for medical assistance. Faith is concentrating on healing Nathan's wound, but Nathan is alerted to Henry's existence by his presence.
Nathan's thoughts about Henry turn out to be true as the show goes on. Nathan decides to capture Henry after learning that he has been robbing the neighborhood mercantile. As Nathan learns that Henry is not only a small-time criminal but also the same person who confronted Faith during her rounds in the town, the anxiety increases.
When Nathan discovers the circumstances that prompted Henry to act in the way he did, the narrative takes an unexpected turn. It soon becomes clear that a failing harvest has left Henry's family in a terrible financial situation, pushing him to steal out of necessity rather than greed. Nathan's initial assumption that Henry was a criminal is put into question by this information.
Nathan feels sympathetic to Henry's family's plight, therefore he chooses to act in a kind manner. He suggests that Henry pay off his debt by working for the Yost family, giving him a second opportunity at redemption. This subplot highlights the idea of growth and atonement while demonstrating the beneficial effects of compassion and second chances.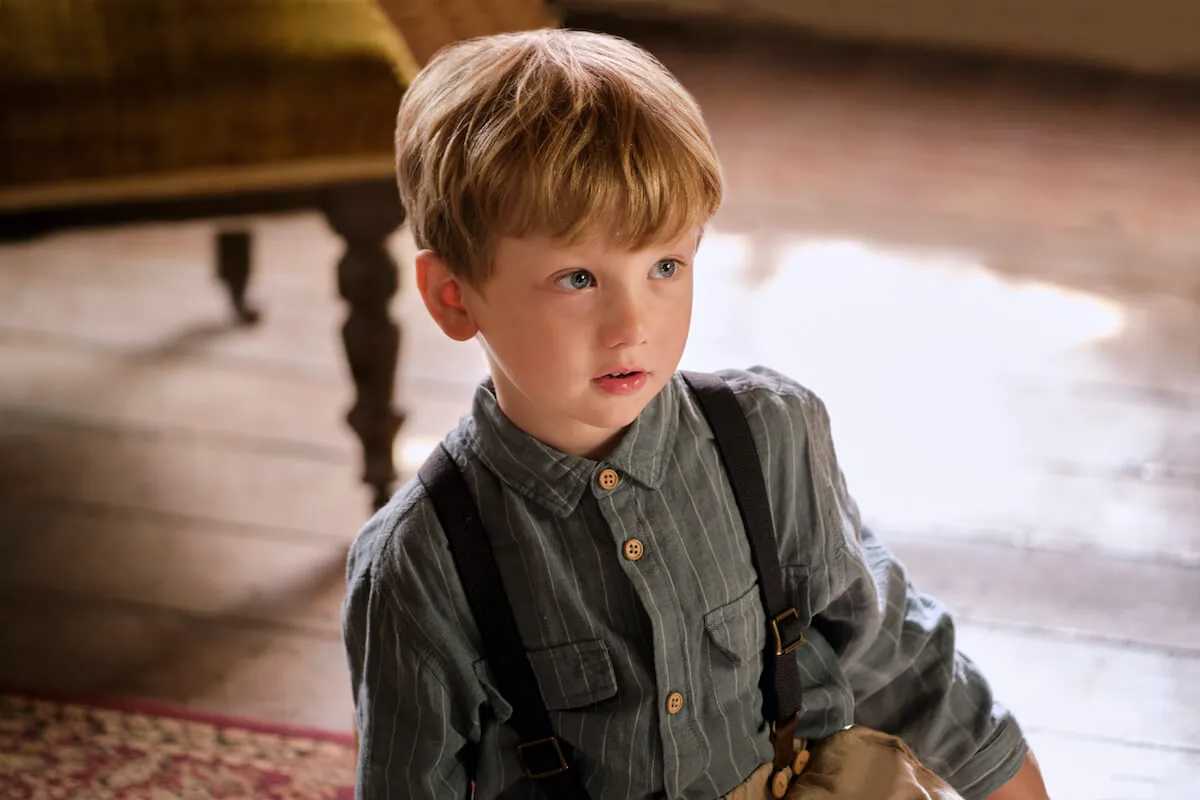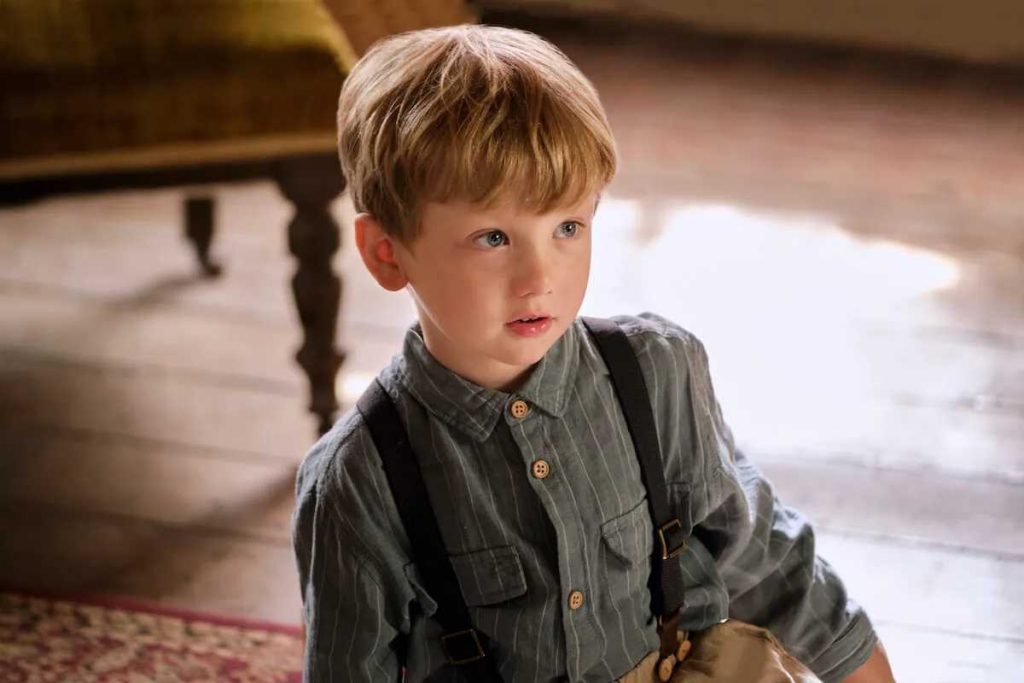 The innocent curiosity of Little Jack: Young Jack Thornton (Hyland Goodrich) adds a sense of innocence and curiosity to the episode as Rosemary's adventure progresses. The resonance of Jack's query regarding his father reveals his desire to comprehend the complexity of existence after this one. In order to convey the situation to Jack, Elizabeth skillfully moves the conversation along while displaying sympathy and knowledge. This subplot highlights how sensitively and relatably the show can deal with difficult emotions.
Elizabeth's Love Reflections: Elizabeth's personal emotional journey as a single mother is also explored in this episode. Her contact with Jack causes him to reflect on how to tell his late father's story. When it comes to understanding complex emotions, Nathan Grant (Kevin McGarry) emphasizes the value of letting kids take the lead. Elizabeth expresses her love for both Lucas and her first husband in a touching scene that highlights the limitless nature of love and its ability to endure.
A Happy Birth by Candlelight: As the night draws in Rosemary's labor develops, and candles light up Hope Valley, illuminating the night in remembrance of Rosemary and her trip. The town's harmony and shared optimism serve as a moving reminder that difficulties may be overcome when tackled jointly. Rosemary's blood pressure soars during childbirth, but the show's enduring charm assures a successful result. Rosemary successfully gives birth to a healthy baby girl with Lee's unflinching assistance, and the couple asks Elizabeth to be the godmother—an honor that strengthens their friendship even more.
And finally: Another touching episode, "Great Expectations" captures the essence of When Calls the Heart's themes of love, community, and Hope Valley's eternal spirit. With the arrival of Rosemary and Lee, Elizabeth's wisdom, and Madeline's mysterious presence, the program keeps weaving a tapestry of emotions that captivates viewers and makes them concerned in the lives of these adored people. Viewers may anticipate more endearing scenes and fascinating discoveries in the world of Hope Valley as the season progresses.
Explore our most recent When Calls The Heart news, spoilers, and recaps at tvacute.com, your one-stop shop for everything WCTH.
When Calls the Heart Season 10 Episode 1 Recap: Carpe Diem
When Calls the Heart Season 10 Episode 2 Recap
When Calls the Heart Season 10 Episode 3 Recap: Oh, Baby