The most recent episode titled "Life Is But a Dream," of "When Calls the Heart" Season 10, continues the people of Hope Valley's personal development and social ties. Viewers are treated to a variety of touching events and crucial choices that affect the characters' lives as the season nears its midpoint. This episode delivers a rich tapestry of emotions and connections that keep viewers interested, from parenting difficulties to love conundrums. The major events of Episode 5 will be covered in detail, along with the significance of each character's journey, in this recap (tvacute.com).
When Calls The Heart Season 10 Episode 6 Recap
Rosemary and Lee's Parenthood Journey: Navigating the Realities of Parenthood
The adaptation of Rosemary (Pascale Hutton)  and Lee Coulter (Kavan Smith) to motherhood is one of the main plotlines. Rosemary and Lee's infant is now three weeks old, and they are now fully enmeshed in the world of diapers, feedings, and restless nights. Despite their obvious tiredness, their commitment to providing their child the best possible upbringing is evident. Their home turns into a center of love and mayhem as they deal with the difficulties of parenthood.
But when Elizabeth offers a helping hand, Rosemary's reluctance to accept assistance from friends is put to the test. Rosemary is initially reluctant to seek for help, but she eventually comes to understand the value of taking care of herself and her child. This plot line emphasizes the value of social support and the lessons taught about asking for assistance when you need it.
Lucas's Romantic Gesture: Balancing Personal Dreams and Shared Futures
The episode sets up  Chris McNally's Lucas Bouchard's huge gesture of building Elizabeth Thatcher (Erin Krakow)  a new home. Lucas Bouchard arranges a dinner date with Elizabeth Thatcher. When Lucas reveals his hopes for their future together, this dinner meeting turns into a turning point in their relationship.
While playing cards with Bill and Mike, Lucas exuberantly reveals his plan to construct a new home for Elizabeth. He conveys his desire to provide her with the finest by imagining a large home with cutting-edge amenities. Bill and Mike question whether Elizabeth really wants such a big gift and whether she wants to move to a new place as he explains his ideas.
After finishing their game of cards, Lucas invites Elizabeth on a date to a beautiful location for dinner. Lucas suggests that he construct her a new home on the opposite side of town as they are eating. He thinks that making this move will demonstrate his dedication to their future together.
Elizabeth initially seems to be taken aback by Lucas's proposals, but she gives them considerable thought. She realizes after giving it some thinking that the opulent house and new location are not in line with her true ambitions. She confides in Lucas that she feels most content in her present residence and appreciates the memories connected to it. She also expresses a desire to keep in touch with her friends, especially Rosemary.
Elizabeth's open response reveals her deep attachment to her past and the value of maintaining her current connections with the neighborhood. It becomes apparent that her emotional attachment to her current home is more important to her than the idea of a mansion.
Lucas graciously accepts Elizabeth's choice, displaying his respect and empathy for her feelings. He acknowledges her preferences and affirms her decision-making. This exchange demonstrates how close they are to one another, how openly they can speak, and how willing Lucas is to change his plans to accommodate Elizabeth's preferences. ·
Bill's Decision and Relationship Progression
In this episode, Bill Avery's encounters with Madeline St. John (Stefanie Von Pfetten) take an unexpected turn. As Madeline announces her desire to purchase a plot of property, the dynamics between the two protagonists change. Bill's (Jack Wagner) initial hesitation gives way to a choice that strengthens their friendship and makes room for more investigation of their connection. The narrative is given depth by the themes of compromise, trust, and unforeseen allegiances.
Teenage Parenting and Friendship Dynamics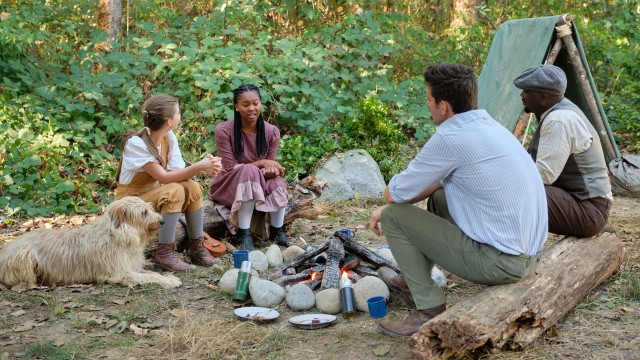 As he manages his connection with Allie, Nathan Grant (Kevin McGarry) must deal with the difficulties of raising a teenager. He gains insight into the intricacies of raising a teenage daughter on his camping trip with Allie and her buddy Angela. This plot emphasizes the value of open lines of communication and comprehension in parent-child relationships.
The camping trip also shows how Nathan and Joseph, Angela's father, are developing a friendship. The episode investigates the development of these relationships inside the Hope Valley community through shared experiences.
Gowen's Redemption and Community Engagement
Henry Gowen participates in a school gardening project that Elizabeth started as part of his ongoing redemption story. Gowen's willingness to make a beneficial impact on the neighborhood is highlighted by this unexpected endeavor, which displays a new side of him. The way he interacted with the kids and his newly discovered sense of humor highlight the transforming potential of second chances and personal development.
Mei's entrepreneurial spirit and heritage are revealed
The plot of Mei's novel offers a look into her quest for self-knowledge. She has depth because of her desire to reconnect with her immigrant heritage and her grandmother's journals. The themes of heritage and empowerment are further emphasized through Mei's drive to learn from her family history and her entrepreneurial pursuits.
In conclusion, "When Calls the Heart" Season 10 Episode 5 perfectly encapsulates character development, ties to the local community, and the complex web of relationships. The episode deftly navigates a spectrum of emotions, from the difficulties of fatherhood to the investigation of love fantasies and surprising alliances. The show's portrayal of the complexity of life in Hope Valley continues to captivate viewers as characters grow and face their pasts, present, and future. "Life Is But a Dream" serves as a poignant reminder that second chances, love, and friendship are at the heart of the series' enduring appeal, with each character's journey adding to the overall tale.
When Calls The Heart Season 10 Episode 6 Recap: Rosemary, Lee's Baby Name Revealed
When Calls the Heart Season 10 Episode 6 [Promo] The Heart of the Problem
What is Rosemary and Lee's baby name in When Calls the Heart?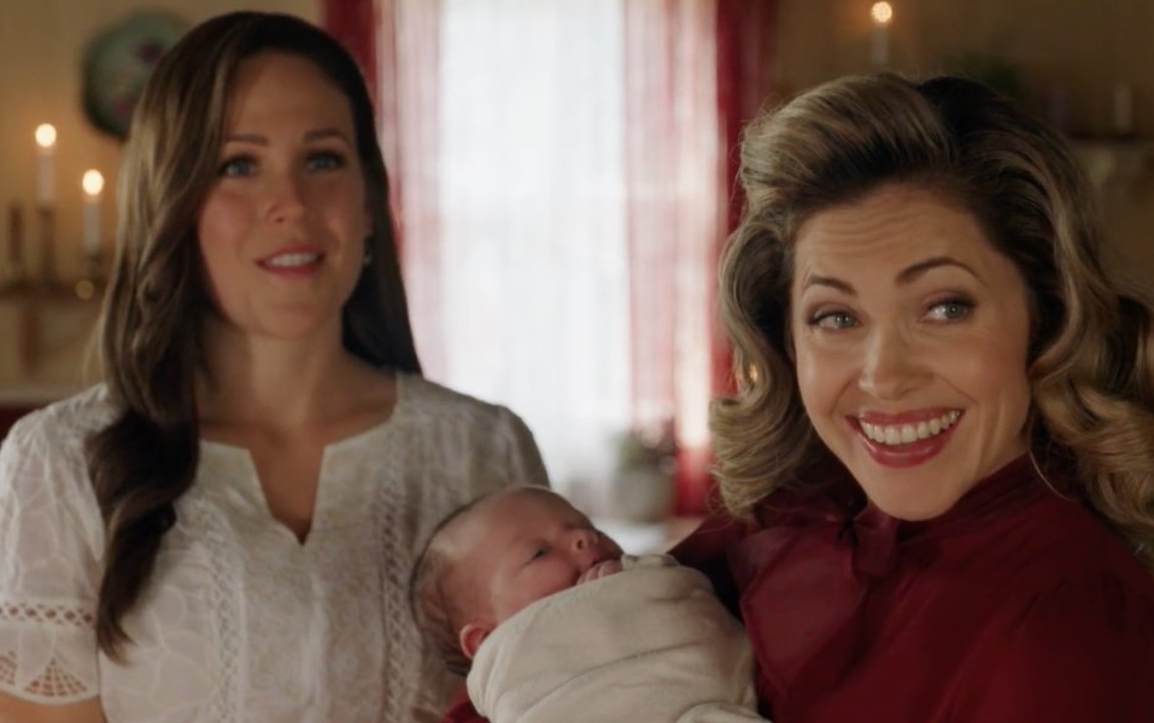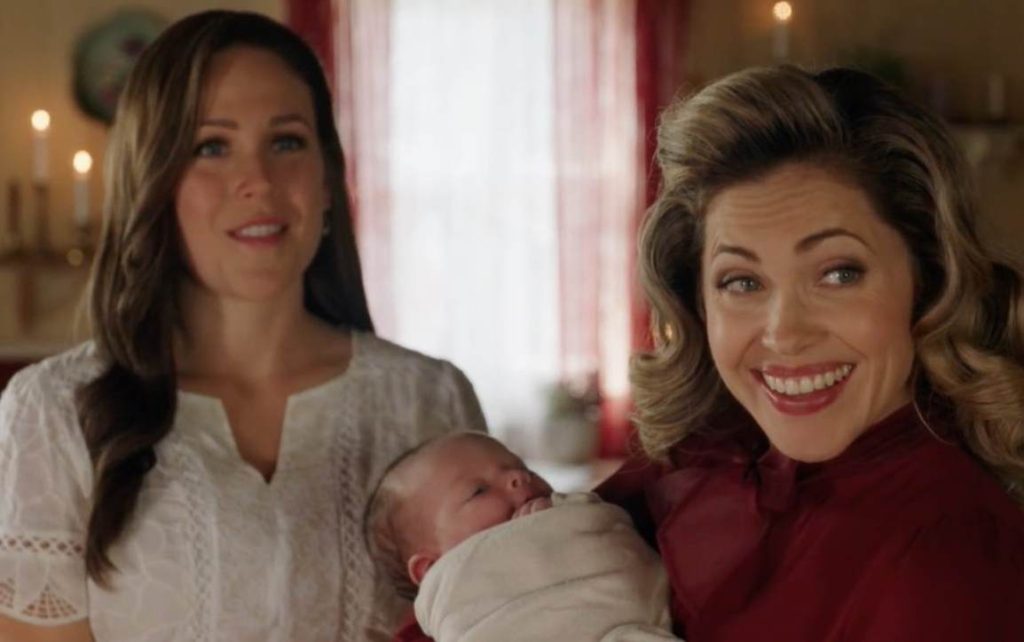 The name of Rosemary and Lee Coulter's child is not revealed in "Life Is But a Dream," episode five of "When Calls the Heart" season 10. The couple's inability to decide on a name for their three-week-old child is a recurring issue throughout the show. The characters joke around and engage in cheerful conversation over the lack of a name. Despite the difficulties and modifications that come with parenthood, the episode keeps Rosemary and Lee's baby's name a secret.
The decision to withhold the baby's name raises the audience's level of interest and expectation. It also depicts the couple's transition into parenting and how important it is to them to choose a name that has special meaning for their family. Although the episode doesn't reveal the baby's name, the plot around it highlights the subtleties and delights of this new stage in Rosemary and Lee's lives.
Pascale Hutton's Real-Life Children
The actress who plays Rosemary Coulter in the television program "When Calls the Heart," Pascale Hutton, is a mother of two. She has two boys with Canadian actor Danny Dorosh, whom she is married to. The sons' ages are reported to be 12 and 8, respectively, but Pascale Hutton likes to keep her family private, thus their names are not widely known.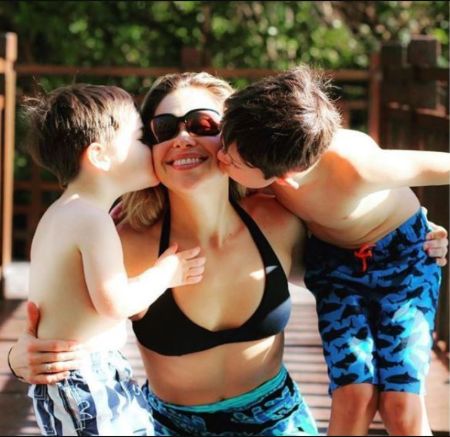 Pascale Hutton talked about the difficulties she faced as a working mother trying to balance her professional and personal lives in a 2017 interview. She said that although she is enthusiastic about her career, her children come first in her heart. She expressed appreciation for her network of support, which includes her husband and a fantastic nanny who manages their home while she is at work.
Hutton underlined the value of being present for her children and disclosed that she had deliberately chosen to keep her employment local wherever feasible in order to be present for her children. She understood that her time, love, and presence in her children's lives were irreplaceable.
In the television series "When Calls the Heart," Rosemary Coulter and her husband Lee experience becoming parents for the first time, which gives their plot a fresh perspective.  It's wonderful to see how Pascale Hutton's on-screen portrayal of a character who also experiences parenthood resonates with her real-life experiences and decisions.
When Calls the Heart Season 10 Episode 6 [Promo] The Heart of the Problem
When Calls the Heart Season 10 Episode 4 Recap