On Wednesday, Netflix will premiere the third season of everyone's favorite dysfunctional adoptive superhero family. The Umbrella Academy is a polished mix of time travel antics, sarcastic father figures, and many end-of-the-world scenarios based on Gerard Way and Gabriel Bá's comic book series. Before you watch the new season, there are a few elements from season 2 that you should review. The season concluded on a stunning cliffhanger, with the possibility of a reunion for a certain pair.
Again, Vanya is the cause of Doomsday.
The Hargreeves siblings have been tasked with avoiding Doomsday, sometimes known as the apocalypse, since season one. Vanya (Elliot Page) is at the core of this world-destroying calamity, just as he was in season one.
Vanya releases energy in the season 1 finale, dislodging moon pieces into the Earth and bringing the world to an end. Season 2 sees the siblings travel back in time thanks to Five's (Aiden Gallagher) abilities to prevent this from happening. However, they wind themselves in Dallas, around the time of President John F. Kennedy's assassination, in 1963.
This, once again, leads to the end of the world. Diego (David Castaeda) utilises the Infinite Switchboard of the Commission, a covert agency that keeps track of the world's established timeline, to look into the future, observing an FBI building explode just as JFK's automobile passes by during his parade. JFK escapes assassination as a result of this, but the US administration believes the Russians are to blame for the explosion. They retaliate, resulting in a nuclear war, a.k.a. another Doomsday.
Vanya, it turns out, is to blame for the explosion. Vanya is tortured by the FBI because he is suspected of being a Russian spy. This activates her abilities, and she is on the edge of exploding. Ben (Justin H. Min) enters her head just in time and convinces her that the siblings love her. She regains control of her abilities and stops the explosion. The assassination of JFK returns history to its "proper" timeline. Unfortunately, ghost Ben is unable to return to the living world, and he disintegrates after completing his ultimate mission of protecting Vanya.
Is Reginald an extraterrestrial?
The Hargreeves' adoring old adoptive father is always prepared with a trump card. Sir Reginald (Colm Feore) rips off his mask and reveals he is an interdimensional being at a roundtable meeting with a group of conspiracy theorists known as Majestic 12. He assassinates the gentlemen right away.
The Handler (Kate Walsh), the head of the Commission and Five's former boss, sends almost everyone at the Commission to war with the Hargreeves in the season's climax. This conflict occurs on Sissy's (Marin Ireland) farm, where she seeks Vanya's assistance. When Vanya resuscitated Sissy's kid Harlan (Justin Paul Kelly) after he nearly drowned in a lake, she finds she mistakenly passed some of her skills to him.
Harlan is about to blow up, but Vanya calms him down and absorbs his abilities.
Meanwhile, Diego persuades the strong Lila (Ritu Arya), who has the ability to reflect the talents of others, that she is one of the siblings, having been born on October 1, 1989, the same day as the others. The Handler, her adopted mother, doesn't truly love her and was actually behind her parents' deaths in order to capture and control her. Sissy uses this information to steal a briefcase, a gadget that allows individuals to travel through time and space, and then vanishes.
The Handler gets killed by a bullet.
The Handler shoots everyone to death at first, but Five, having perfected his abilities, jumps back seconds in time and avoids this. When The Handler isn't looking, Axel (Kris Holden-Ried), the final of the three Swedish assassins, comes into the barn and murders her (well, so it appears). Herb (Ken Hall), the Commission's acting chairperson, presents the siblings with a briefcase in which to return home.
Sissy realizes she won't be able to travel to the future with Vanya.
Vanya's love, Sissy, regretfully decides not to accompany her in the future. "How would that even look?" says the narrator. Sissy expresses her opinion. Her top priority is Harlan, despite her "fear" of Vanya. She understands that she would never be able to live a regular life without Vanya in the future. Sissy, on the other hand, wants Vanya to take any safe route back to her. Before Vanya leaves, they share a final kiss and embrace. What they don't realize is that Harlan still has supernatural abilities, as evidenced by his ability to levitate a carved wooden bird in his hand.
Allison bids farewell.
Allison (Emmy Raver-Lampan) is obliged to leave her husband, Ray (Yusuf Gatewood), behind in the 1960s in order to continue working for the civil rights movement. Ray receives a letter from her notifying him that she and her siblings had saved the planet. She wishes she to be with him, and her time with him has transformed her, but she recognises that she is not at home in 1963.
The Academy of the Sparrow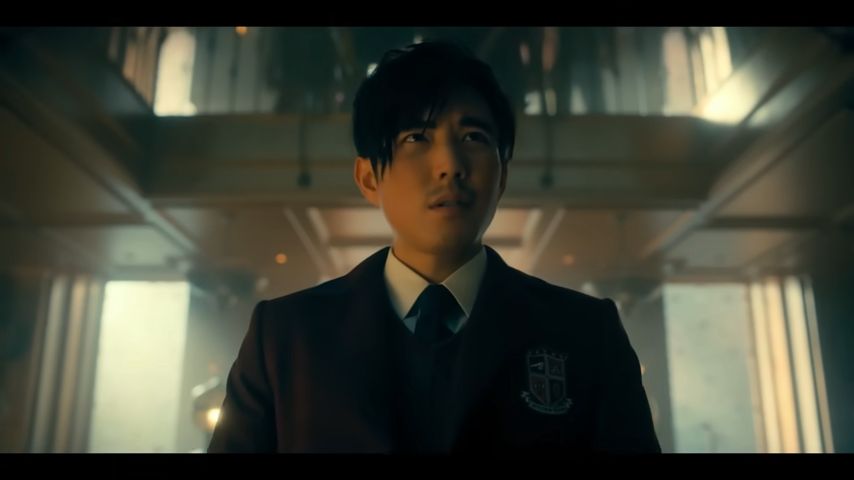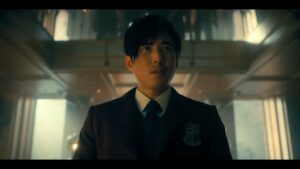 The siblings return home, but it is not as they remember it. It's April 2, 2019, the day following the apocalypse, which they have managed to avoid. When Diego discovers a portrait of Ben on the mantlepiece, they celebrate with drinks. Reginald reappears, alive and well (his funeral takes place in the very first episode of season 1). Before a gathering of teenage superheroes assemble on the gallery, he proclaims, "This is the Sparrow Academy."
So, how did the timeline become so mixed up in the first place? Is Reginald an extraterrestrial? Will Vanya and Sissy get back together? Is Harlan going to be a superhero? Season 3 (which premieres on Wednesday, June 22) should provide such answers.