HBO has decided to air the fifth episode of its smash apocalyptic drama "The Last of Us" before the Super Bowl on Sunday, January 1st. In this episode, Joel (Pedro Pascal) and Ellie (Bella Ramsey) are in hiding from the brutal head of the Kansas City resistance, Kathleen (Melanie Lynskey, Yellowjackets), and the tension is high. Throughout this time, they develop a relationship with "most wanted" Henry (played by Lamar Johnson) and his younger brother Sam (played by Keivonn Montreal Woodard), who becomes Ellie's new best friend. the episode's frightening central question is who is infected and who becomes Zombie?  (tvacute.com) Here is all you need to know about the conclusion of  The Last of us Episode 5, in case you missed any of the exciting moments.
Is Sam played by Keivonn Woodard Real Life Deaf Person?
The Last of Us Season 1 Episode 5 Recap
The Last of Us Season 1 Episode 4 Recap
The Last of us Episode 3 Recap: Ending Explained! Bill and Frank Story
The Last of Us Episode 2 Recap: Ending Explained; Who dies?
The Last of Us Episode 1 Recap: Timeline Explained!
The Last of us Episode 5 Recap
The episode begins with a flashback to right after Kathleen and her team have taken charge of the Kansas City quarantine area. Masses of people flood the streets, yelling "Freedom!" Agents of the FEDRA have been publicly executed.   The man shouts into the bullhorn, "Collaborators, surrender now," as a truck dragging a body slowly makes its way through the mayhem. The boy and the young man who appeared at the episode's conclusion have gone into hiding. Sam who is deaf and Henry are Kathleen's brothers, and she's been searching high and low for them. In fact, she is currently questioning a cell full of accused informers in an effort to discover the brothers' whereabouts; one of them claims they are with Edelstein, who is revealed to be the doctor Kathleen killed in Episode 4.  She sends her right-hand man Perry (Jeffrey Pierce) and his crew to find them then tells her to execute all the collaborators without a trial.  Currently, Henry and Sam are with Edelstein in a city building, but they are running low on supplies. Deaf Sam is frightened. As a diversion, Henry gives him a box of crayons and tells him to decorate the house. Youngster begins doodling Super Sam on the walls.  After 24 hours, Henry tells Sam that Edelstein is likely dead. Henry adds that they're famished and must depart. Henry makes the youngster close his eyes and applies orange paint to make Sam Super Sam. Henry gives him a knife. They see Joel and Ellie's ambush in the laundry across the street as they depart. Henry studies Joel's features and indicates to his sibling via sign language that they have come up with a new strategy.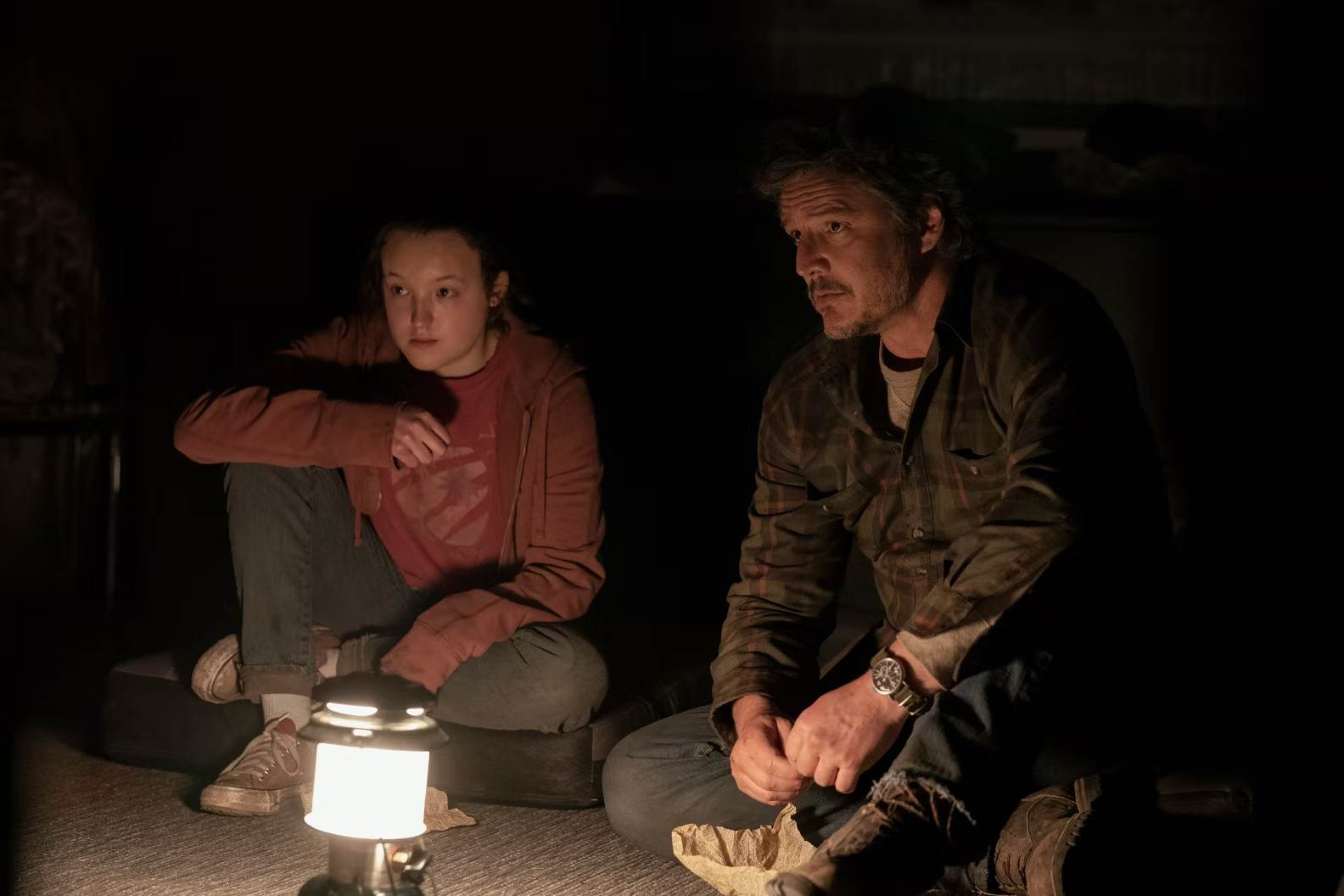 Get back to the action where we left off in episode 4, Ellie is screaming for Joel to wake up because he's falling asleep covered by a pillow. It looks like Sam and Henry have them trapped. Henry and Joel's beginning together is rocky. Ellie tries to calm the situation down by interfering. Henry shows Sam that he is willing to trust their new friends by raising his hand, and a truce of sorts is established. Both Joel and Ellie eat from the same plate.  Joel, shockingly, is more reserved. He contextualizes their experiences. The Kansas City FEDRA abused QZ citizens and was overthrown. Joel is furious when Henry admits to working with FEDRA. Henry has a strategy: if Joel will be the armed heavy he needs, then he will help Joel and Ellie flee the city. Henry has never fired a pistol in his life, despite his intimidating appearance. The two reach an agreement, and Henry proceeds to detail his exit strategy to a relieved Joel. FEDRA cleaned up the tunnels used for maintenance 15 years ago, but Henry's FEDRA guard admitted that they had cleared the tunnels three years earlier. Upon investigation, the four of them find no sign of the mushroom heads they were expecting to find. A preschool classroom shows that a community survived and possibly thrived underground after Outbreak Day. Sam and Ellie become close because of a shared interest in a comic book series, and Sam teaches Ellie the American Sign Language phrase. The adults are waiting for it to get dark so that they can all safely venture outside. Henry comes saying that he did, in fact, murder the leader of the KC resistance in order to secure a life-saving leukemia drug for Sam. He was Kathleen's older brother. Sam and Ellie play soccer.
Now we return to Kathleen, who is in a child's bedroom when Perry enters and announces that they have not yet located Henry or "the man who killed Brian." It turns out that this is the very room that Kathleen spent her childhood in, since her mother revealed her location to Perry. Kathleen recalls that she and her brother Michael thought this room was enormous when they were young. When Kathleen was younger, she was afraid of the thunder, so Michael would reassure her that their bedroom was like a fortress, impenetrable even to the elements. In their ideal container, they could feel secure. Kathleen claims he was breathtakingly handsome, whereas she isn't, and that he would be appalled by her actions. She adds that Michael told her before he died in jail that he hoped she'd forgive Henry and leave him alone. Kathleen worries if forgiving him was worth it if it ended in his death. Perry retorts that while Michael was a wonderful man, he didn't bring about any of the changes that she has ushered in, and that they support her in this.
We return to the tunnels and find that everyone has safely emerged from them on the other side. As they make their way through the suburbs outdoors, Ellie says they're going to Wyoming and Henry replies that they have no idea. Joel appears to be opposed to the notion, but Ellie laughs that he'll eventually come around if she asks a thousand more times. When Ellie starts talking, they hear a gunshot from a neighboring building and barely avoid it. Joel tells them to wait while behind the car, and that he'll intercept the man by going around the back of the home. In response to Ellie's concerns, Joel asks, "do you believe me?" Nodding, Ellie watches as Joel makes his approach toward the gunman.
As Joel approaches the house, he draws the attention of the gunman and narrowly avoids being hit. Joel arrives at the residence and discovers a sniper armed with a weapon. When it became apparent that the man would not cooperate with Joel's request that he turn over his revolver, Joel pleaded with him, "please don't do it, please." The guy draws a gun on Joel, but Joel shoots him down. Kathleen can be heard on a distant walkie-talkie urging the incapacitated man to "keep them where they are, we're almost there," which Joel overhears as the man lies on the ground.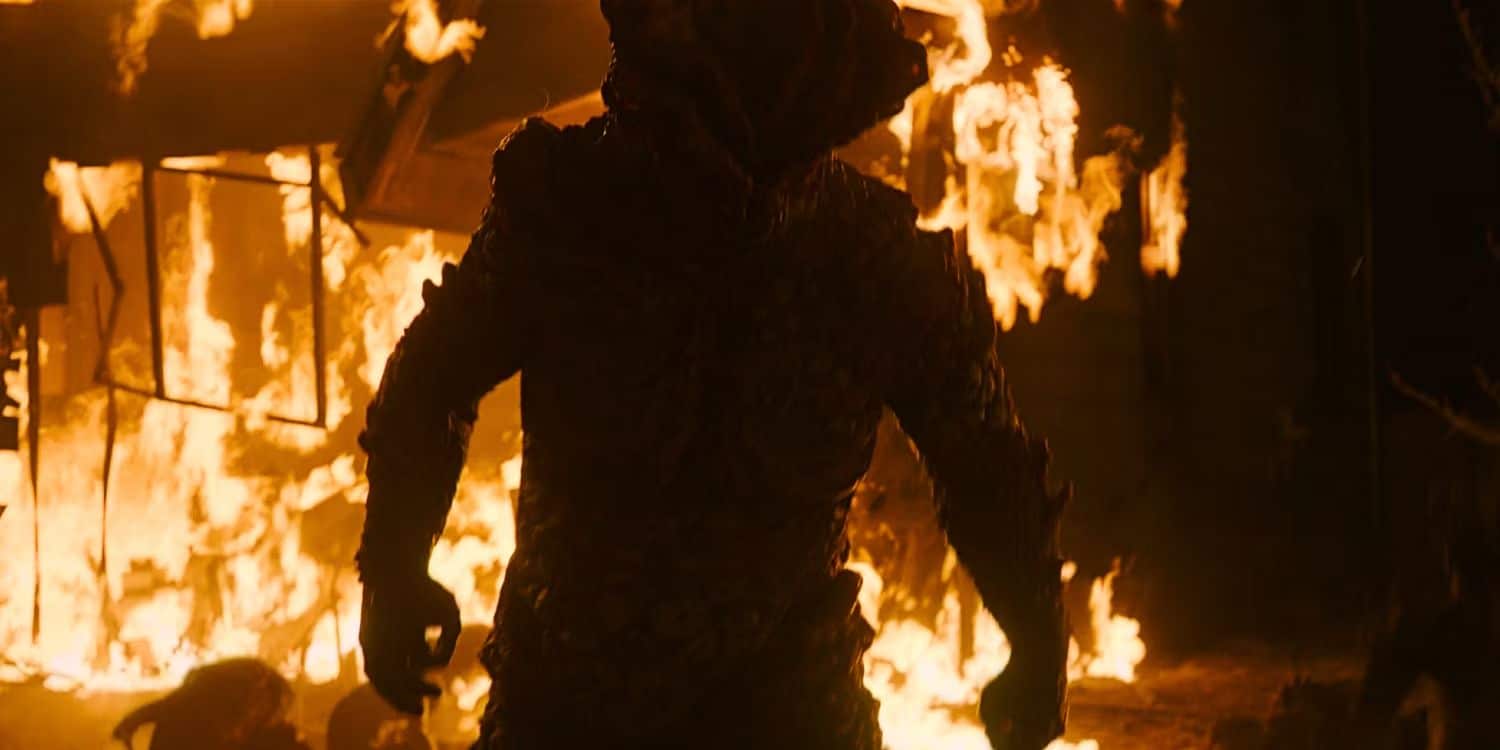 It's Ellie, Henry, and Sam hiding from oncoming traffic, and we can hear Joel crying "RUN!" in the background. The three people are running for their lives when Joel grabs the sniper rifle and tries to take out the vehicles before they can harm Ellie, Sam, and Henry. While trying to protect Ellie from an oncoming truck, Joel kills the driver, sending the vehicle crashing into a nearby building, which then catches fire and explodes. As Kathleen's men search the streets for Henry, she yells for him to come out and help them. Henry says he'll come out if you just let the children go, but Kathleen says there's no bargain. Although Henry tries to explain to Kathleen, she insists that he doesn't get it, and then she suggests that perhaps Sam was meant to die. Children walk away all the time, as Kathleen points out; does Henry truly think Sam is priceless to him? As Henry leaves to see Kathleen, he instructs Ellie to take Sam and get in running order.
The Last of us Episode 5 Recap: Is Kathleen Dead?
Kathleen turns to Henry and says, "It finishes the way it ends," before reaching for her weapon. But in the distance, we can see the shattered remains of a truck that had been close to exploding, and soon after, we hear the cries of the infected from below. After being trapped for years, a horde of infected emerge and launch an attack on Kathleen's warriors; Joel kills any that go too near to Ellie. While Ellie climbs aboard a truck, a bloater emerges from the hole. Ellie had described these enormous infected creatures in the previous episode, but Tess had dismissed them as impossible to find.
#TheLastOfUs
at this point i would just rather die than fight a horde with a bloater in it pic.twitter.com/8mQexFrfze

— chris (@chrisdadeviant) February 11, 2023
The fat guy throws them around like rag dolls and then goes for Perry. In spite of Perry's best efforts, the bloater approaches and promptly severed Perry's head. There's an infected kid back in the vehicle, and she's tossing and turning her way over to Ellie. She exits the vehicle without incident and makes her way to where Henry and Sam are defending themselves from the infected underneath a truck. While Joel mans the sniper, Ellie sneaks up on the infected and stabs them to death, freeing Henry and Sam from harm's path. However, just as they are about to reach safety, Kathleen tracks them down and grabs them at gunpoint. As the four of them escape the burning remains of the Kansas City, the infected youngster strikes Kathleen's head back.
Together with Joel, the four of them escape without a hitch and take refuge in a motel for the night. And while there, Joel tells Henry that he and Sam are welcome to come along on their trip to Wyoming even though they have no idea how they'll get there. Henry concurs, stating that he agrees that Sam would benefit from having a companion and that he plans to inform Sam of this in the morning.  Sam and Ellie are in the other room talking to each other via his wipe board. She tells him she has a continual fear of "ending up alone" when he asks about her mental health. His response to her unexpected inquiry is the written query, "If you transform into a monster is it still you inside?" After that, he bares his leg to prove that he was bitten during the fight. Distraught by this revelation, Ellie displays her own bite and informs Sam that her blood can be used as a cure. After cutting her hand, she applies her own blood to Sam's injury in the vain hope that this will be sufficient to heal it. Ellie responds affirmatively to Sam's request that she remain awake with him by giving a hug to her new friend after he makes the request.
The Last of us Episode 5 Recap: Are Henry and Sam really dead? Ending Explained!
The following morning, she finds Sam sitting on the bed, his back to her. We see his infected backside as he turns around. There was an assault, and he was the aggressor. Henry and Joel, who were sleeping in the sitting room, are roused from their slumber by the noise. When Sam and Ellie came tumbling into the room, with Sam gnashing his teeth and sitting on top of Ellie, Joel reached for the rifle, but Henry grabbed it before he could. After that, Henry makes a hasty and agonizing decision in the heat of the moment to shoot and kill his younger brother Sam. Almost instantly, Henry comes to the horrifying realization that he has just murdered his younger brother, who was the only person he had been working so hard to safeguard.  Henry puts the gun to his head and pulls the trigger, spewing blood all over the place, despite Joel's best efforts to convince the young guy to hand over the weapon. Ellie, who is still lying on the floor and appears to be bewildered, begins to cry. In the courtyard of the motel, Joel has built two graves for the boys. Ellie uses Sam's wipe board to write "I'm sorry" and then places the note on top of the dirt that is covering Sam's body.  Ellie and Joel start walking way to the west. Joel notices that Ellie wrote "I'm sorry" on Sam's slate. Ellie then yells for Joel from a distance, saying "let's go," as they depart from the suffering and the friends that they made in Kansas City.