When a new season of Stranger Things comes out, it can only mean one thing: it's time to meet a new villain who is even scarier and more dangerous than the last one. We've fought the Demogorgon, the Demodogs, and the Mind Flayer, and we've won… But Stranger Things 4 now has Vecna, a bad guy who makes Hawkins's threats look like they were nothing.
In Stranger Things season 4, who is Vecna?
In episode 1, Eddie Munson's last D&D campaign, "The Cult of Vecna," is where Vecna is first mentioned by name.  "Vecna's Curse" is the title of the second episode of Season 4, and it plays a major role in the core themes of ST4. In the show, Vecna is shown to be an undead creature that looks like a human and lives in the Creel House in the Upside Down.
What is Vecna's Curse, and What are Vecna's abilities?
Dustin identifies Vecna as "an undead entity of enormous strength" who is also a spellcaster and evil wizard towards the end of the episode. He pairs up with his crew — this time consisting of Steve, Robin, Max, Nancy, and Eddie — to take down the beast, like in previous seasons of the show. Vecna purposefully preys on youth who have experienced trauma or are currently going through a difficult time, planting his curse on them in order to absorb their energy and grow more strong. In Max's case, she's suffering from PTSD as a result of her brother, Billy, giving his life to protect her and her comrades during the Battle of Starcourt.
Stranger Things season 4 Volume 1 Ending Explained: Who is Vecna ​​really?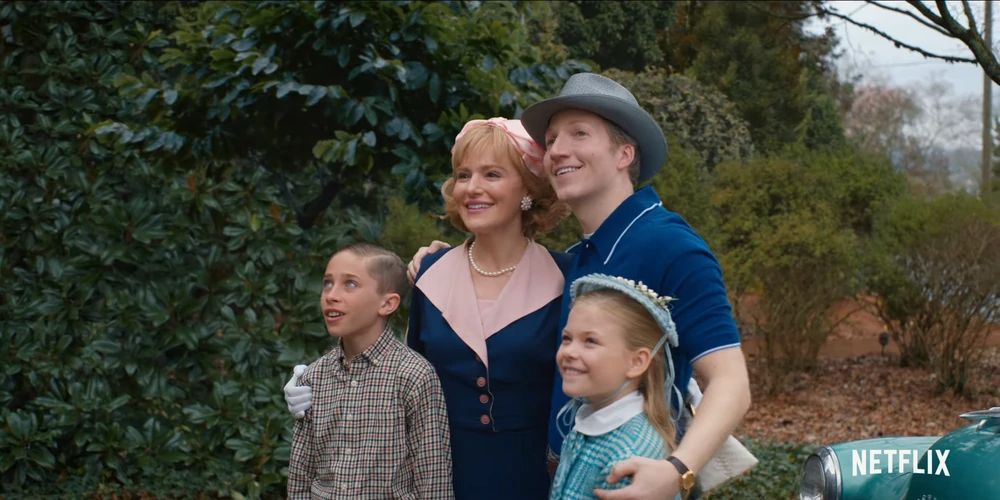 We don't know who Vecna really is until the seventh episode. Nancy begins to piece the puzzle together in the Upside Down as she sees the Creel House and learns who Vecna really is as the orderly begins to explain everything to Eleven in her memories. The orderly recalls his youth, and we see Victor Creel and his family in a flashback, indicating that Number One is Creel's son, Henry! He recalls his childhood at the Creel House when he got obsessed with spiders and despised people. He despised people's made-up norms and routines and desired to bring the world back into equilibrium. As a result, Henry discovered his abilities and began utilizing them on animals to get access to their thoughts. But when his mother suspected something was awry and summoned a doctor, he resolved to murder her. He became stronger with each life he took as if each person had become a part of him. He also killed his sister that night and was on the verge of killing himself because he was so young and used so many of his abilities. That's how he ended up in a coma. Dr. Martin Brenner made it look like Henry had died so he could study his abilities. This research would be the foundation for the program that Eleven would join in the end.
Dr. Martin Brenner was waiting for Henry when he awoke in the hospital after the event. Brenner wanted to be able to manage Henry and his abilities, but when he found he couldn't, he began recruiting additional youngsters for his experiment. Henry was the template; he was the most important person on the planet. Number One invites El to accompany him in real-time in Eleven's memories, but she declines. She slams him against the wall, and they battle, and Eleven gathers enough power to regain control as she recalls some of her horrific memories, such as being bullied and having her mother removed from her. She opens a portal to the Upside Down in the process, and Number One is thrown in. Lightning and thunder strike him as he flies into the Upside Down, transforming him into the creature we've been tracking this season Vecna. The camera zooms in on Number One's wrist, which still has the 001 tattoo before the program concludes.
Remember that Eleven is not her real name. Dr. Brenner gave her that name because he is a sick freak who calls kids by numbers instead of their names. That means Henry Creel came in first. Also, he is Vecna. He is also the helpful orderly that Eleven sees in her memories. He goes by a lot of different names.
Who is Peter Ballard in Stranger Things Season 4?
In the Stranger Things universe, Peter Ballard is a very insignificant character. He is only seen in flashbacks as Eleven struggles to recollect the night she murdered everyone at the Hawkins facility. Later, it is revealed that Peter is Henry, Victor Creel's son, whom Brenner abducted from the hospital.
When are we going to see Vecna ​​again?
Stranger Things features nine episodes in its fourth season, although only seven were released on May 27. We won't have to wait long for the remainder, thankfully: On July 1, Netflix will release Episodes 8 and 9. Still, the last episode of Strange Things Seasons 4 Part 2 is likely to show the final battle between Eleven and Henry, aka Vecna, who is more dangerous and scary.
On Stranger Things, who plays young Vecna?
The orderly, nicknamed Vecna, aka Henry Creel, is played by Jamie Campbell Bower, an English actor. James Metcalfe Campbell Bower, an English actor, musician, and model, was born on November 22, 1988. He is most remembered for his roles in Sweeney Todd: The Demon Barber of Fleet Street and as Anthony Hope in Sweeney Todd: The Demon Barber of Fleet Street.  Bower is also the lead singer, guitarist, and founder member of Counterfeit, a London-based band that formed in 2015. Counterfeit's frontman and singer, released their first album in March 2017 and went on a US tour in 2017. He starred as Caius Volturi, a vampire, in The Twilight Saga: New Moon and both Twilight: Breaking Dawn films in 2009.
In the 2010 film Harry Potter and the Deathly Hallows – Part 1, he played a teenage Gellert Grindelwald, the dark wizard defeated by Albus Dumbledore; he repeated the character in the 2018 film Fantastic Beasts: The Crimes of Grindelwald, making him the only actor to appear in both film franchises. In the 2011 television series Camelot, he played King Arthur. Bower was set to feature in the prequel series Bloodmoon to Game of Thrones in January 2019, however,  it will not be moving ahead with the project. He co-starred with Elarica Johnson in the 2020 film Six Days of Sistine, which was distributed by Mbur Indie Film Distributor. Henry Creel, played by Jamie Campbell Bower will be a major character in Stranger Things' fourth season. He works at Pennhurst Mental Hospital as an orderly.