The humorous legal case of Wong and Donny Blaze plus the introduction of the interesting new character Madisynn made She-Hulk: Attorney At Law Episode 4 undoubtedly another enjoyable episode. But by the end of this latest installment, however, Jen was caught up in an unforeseen battle for her own brand-new persona, bringing Jameela Jamil's Titania back into action for the first time in a few weeks. When Titania sued Jen for using the She-Hulk name after Titania had it copyrighted for her own purposes. Battle of Titania from She-Hulk appears in court in episode 5. Mallory Book, played by Renée Elise Goldsberry, is shown in episode 5 defending She-Hulk in court against Titania, played by Jameela Jamil. Book describes how, ever since her client became well-known, the public has referred to her as She-Hulk. Will  Matt Murdock, played by Charlie Cox appear in episode 5? As the trailer revealed Jen and Matt drink together, and he gives Jen some good advice.  let's find out what happened in this episode.  www.tvacute.com provides a comprehensive recap on this page.
She-Hulk: Attorney At Law Episode 6 Recap: Lulu's Wedding
When will air She-Hulk: Attorney At Law Episode 6?
She-Hulk Attorney At Law Episode 5 Recap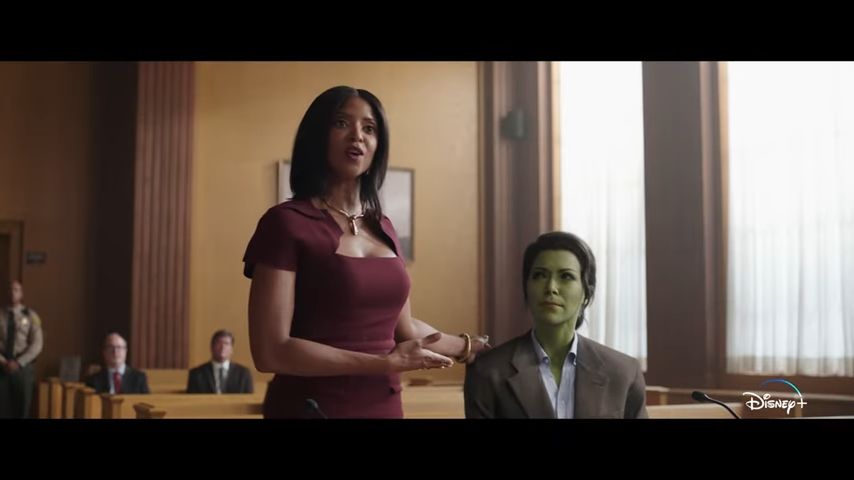 The current episode picks up where the previous one left off, with Jennifer Walters defending Titania in a trademark dispute over her use of the name She-Hulk. She sees various advertisements where Titania is promoting her brand by using the said name, which irritates her. To prove his argument, Ched barges into Jennifer's apartment and confuses his cousin with the She-Hulk merchandise he's got.
Then Nikki goes shopping with Jennifer at one of Titania's boutiques that is themed after the She-Hulk character. She approaches the influencer and requests that she cease utilizing her persona. Jennifer lies to Nikki when she returns to the office about not caring about the She-Hulk moniker. Pug approaches Nikki outside her workplace and asks her to join him at a sneaker launch. Then, Jennifer's best friend and assistant ask him if he knows of any tailors that can create special outfits for people with superpowers like Jennifer.
Then Pug and Nikki head to a boba cafe to meet with Alonzo, a person who specializes in designing superhero gear. After lying that an Avenger gave them a referral, the pair gets Jennifer a meeting. Jennifer returns to Holden Holliway's office and informs her superior that Titania has acquired the trademark to She-Hulk while promising to clean up this mess. Instead, Holliway gives the case to Amelia Book, another attorney who works for the same business.
Then Jennifer makes a courtroom appearance to present her case against Titania. In contrast to the claim made by the other side that Jennifer wasn't even interested in the She-Hulk persona, Amelia makes a compelling case against the influencer. Amelia and Jennifer get the judge to extend their deadline for presenting their case. While everything is going on, Nikki and Jennifer stop by Alonzo to ask him to make a costume for the superhero lawyer.
She-Hulk: Attorney At Law Episode 5 Ending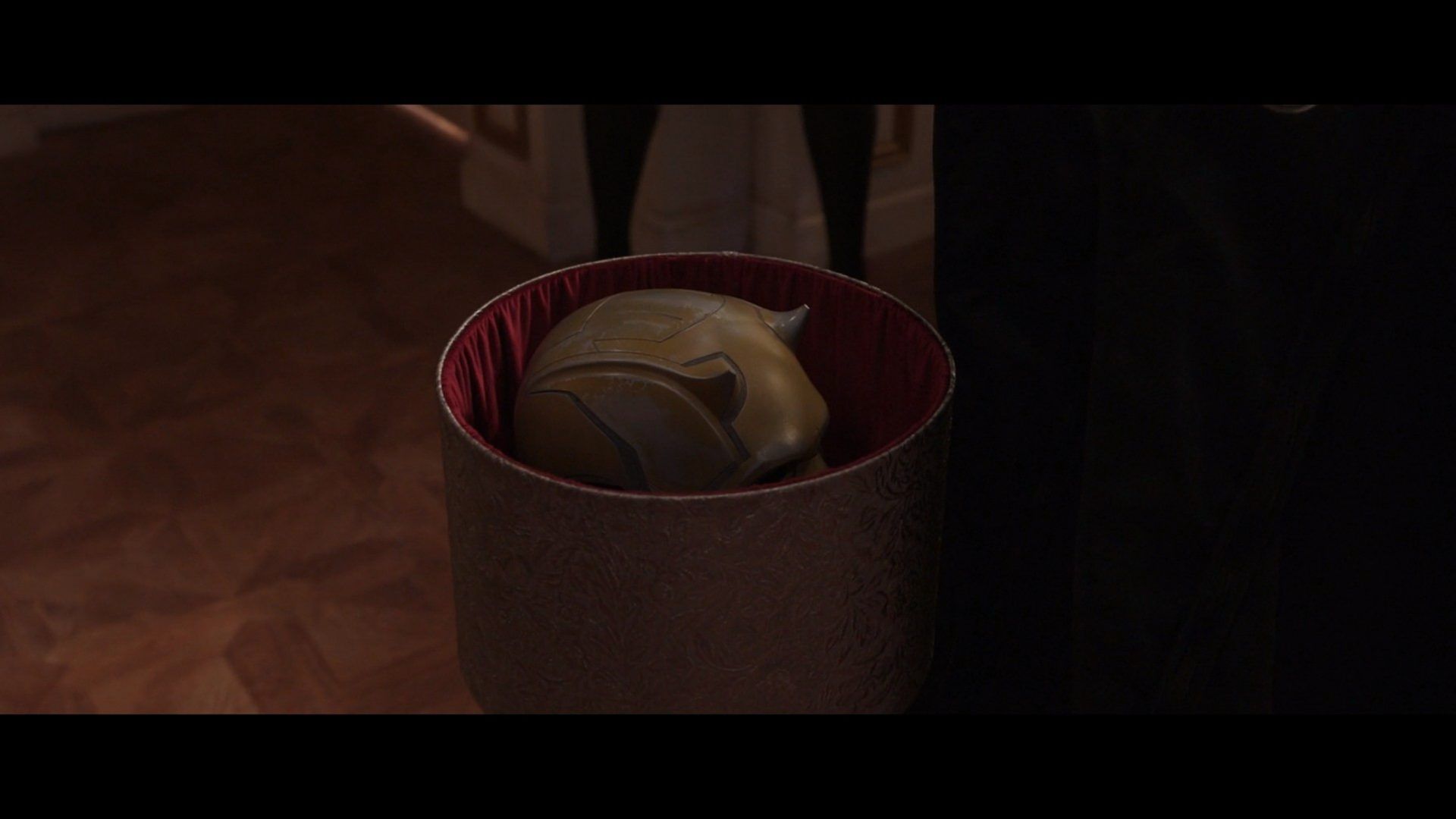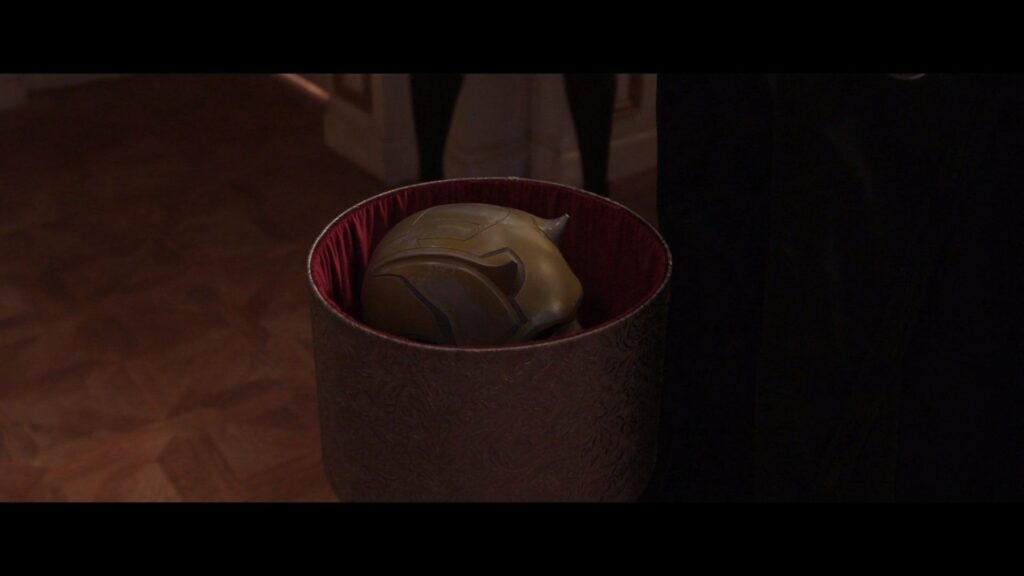 After stopping by Alonzo's house, Jennifer runs across Todd, a failed date from the past, who is talking to Amelia. After eating lunch together, the two decide on a plan to win the case by using She-previous Hulk's relationships as witnesses to prove that she had the name before Titania. Amelia phones her previous dates while in the courtroom using She-social Hulk's dating app profile. Soon later, the judge grants Jennifer's request and orders Titania to stop using the She-Hulk moniker. Before departing, the influencer threatens Jennifer. Amelia, for her part, accepts Jennifer's invitation to go out for drinks at a pub. The two then go to talk about their dating experiences. Jennifer then returns to Alonzo to check on her suit. After attempting one, she creates her own superhero outfit. The yellow helmet of Daredevil is briefly shown before the episode concludes.
Thanks to a recent trailer, we already know that Matt Murdock, a.k.a. Daredevil, will make an appearance in a future She-Hulk episode. However, this preview of his new costume suggests that we might see him in the very next one. Given that this season of She-Hulk has only four episodes left, that is conceivable. Next week, She Hulk's outfit might even be revealed. Crossing fingers. The only episode to date without a post-credits scene is this one. – yet that does not imply that in the conclusion, fans received nothing.
Pug is pictured showing Nikki his collection of limited-edition sneakers during the illustrated credits, much to her surprise. Pug's wall of shoes is full of Marvel Easter Eggs, displaying trainers inspired by heroes like Deadpool, The Thing, Ghost Rider, Cyclops,  Moon Knight, and more in addition to the "Iron Man Three" shoe he is holding up in his palm. Because many wondered whether this meant that all of the characters might now be regarded as canon to the MCU, fans were especially pleased by the Deadpool mention. We can't deny that we'd love to see She-Hulk and Deadpool share the screen at some time, especially because they both have a penchant for breaking the fourth wall.