Is Donny Blaze (Rhys Coiro) the MCU's Ghost Rider? She-Hulk episode 4 introduces a new character with a well-known last name to the Marvel Cinematic Universe. Abomination, Wong, and Smart Hulk were introduced in the first three episodes. Wong returns to the scene in She-Hulk episode 4 when he clashes with Donny Blaze, a magician. Since Johnny Blaze is Marvel's Ghost Rider, the last name Blaze has special meaning in Marvel mythology, which has led to rumors regarding Donny's real identity. (tvacute.com) We are here to brak out the news. SPOILERS AHEAD!
Donny Blaze appears in She-Hulk episode 4. Has he replaced Johnny Blaze as Ghost Rider?
Firstly, She-Hulk: Attorney At Law's Donny Blaze is not the MCU's Ghost Rider. One of the program's previews, which included a poster for Blaze's magic performance, sparked the rumor that Ghost Rider would be in She-Hulk. However, several people made the mistaken notion that the first name was JOHNNY.
She-Hulk: Attorney at Law Episode 4 Recap: Ending Explained
In the latest featurette for She-Hulk: Attorney At Law there's a poster that references the original Ghost Rider, Johnny Blaze! #SheHulk pic.twitter.com/AaSE748m2o

— She-Hulk Updates (@shehuIkupdates) July 27, 2022
Who is Donny Blaze In She-Hulk?
Donny Blaze is an ambitious magician who once trained under Kamar-Ta and was later expelled from the institution. he stole a sling ring from the Masters of the Mystic Arts before leaving, as shown in She-Hulk episode 4. Even if Donny does not have a fiery skull head, in She Hulk's Ghost Rider confusion may persist due to the episode's plot and Donny's magic's connections to demons and the supernatural.
Is there any possibility Donny Blaze link to Johnny Blaze?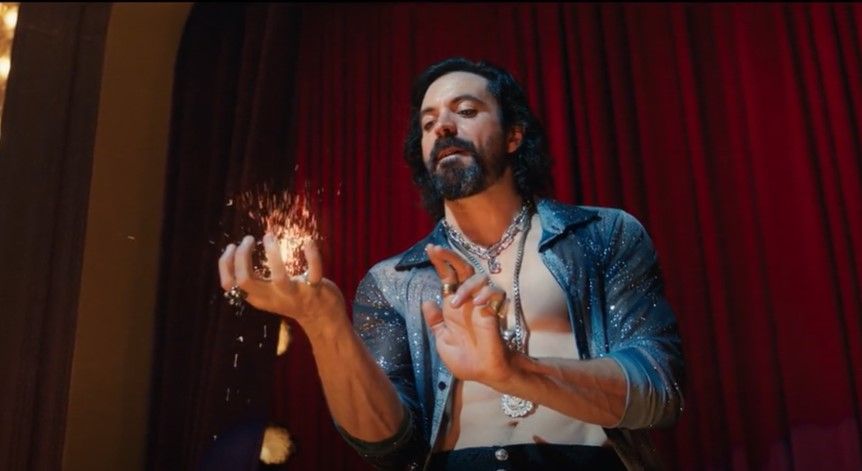 Donny Blaze does not appear to be the MCU's Ghost Rider, though. Additionally, there are no indications that he will start pursuing such a career once he decides to give up using magic. Due to the possibility that Johnny Blaze is his cousin or sibling, Marvel may eventually confirm that Donny Blaze is linked to Ghost Rider. Jennifer Walters and Bruce Banner are used by She-Hulk to explore the idea of super-powered cousins, but Donny Blaze is not the MCU's Ghost Rider. Instead, he is a struggling magician who must now find a new line of work.