She-Hulk: Attorney At Law Episode 6 Recap, begins with a fourth wall break that draws attention to the most irritating aspect of the show as if doing so will cure the problem. Episode 6 turns out to be a self-contained wedding episode at an awkward point in the season since episode 5 finished on a cliffhanger teasing the return of Daredevil. The appearance of Matt Murdock, nicknamed Daredevil, was hinted at in She-Hulk: Attorney At Law episode 5 post-credit scene. but The sixth episode did not feature Daredevil, which infuriated and upset MCU fans.  www.tvacute.com provides a comprehensive recap on this page.
She-Hulk: Attorney At Law Episode 6 Recap: Lulu's Wedding
Jennifer Walters attends her old high school friend Lulu's birthday in the fourth episode of Just Jen, hoping to finally be the center of attention. Her hopes are dashed, however, when Lulu requests her not to transform into She-Hulk at the wedding.  Jennifer will attend the wedding dressed as Shulkie. Jen not. She hoped to impress all of her former friends by demonstrating her success at work, gorgeous hair, and real superpowers.  Old friend Lulu is uninterested in any of these several successful areas of Jen's life and is just concerned that she is single.  Jen is now just Jen, and she's wearing a dress that's a little too big for her. She finds out that she's going to walk down the aisle with Jonathan, who everyone says is great. The big day has finally arrived back at Lulu's extravagant wedding, and Jen is less than delighted to learn that she's been saddled with tiresome bridesmaid responsibilities. And who is that guy she'll be walking down the aisle with? Indeed, he is a dog. He is, in fact, a little dog.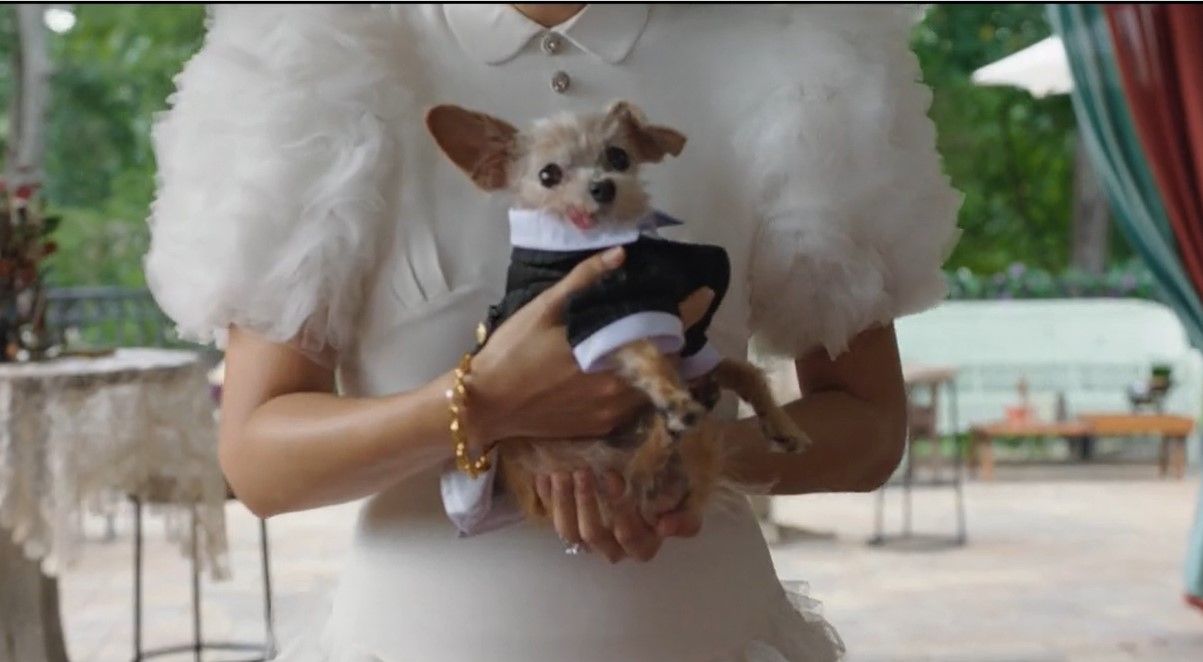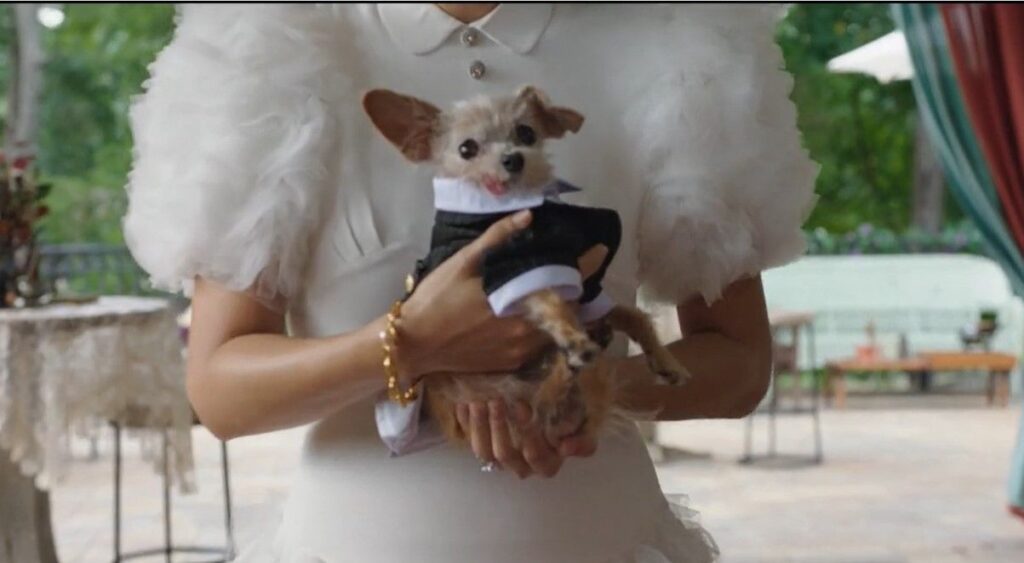 Jen met with Josh
Jennifer also meets Josh, a charming and gentlemanly wedding guest, in She-Hulk episode 6. He talks to Jennifer first and compliments both her She-Hulk and human forms. This appeals to Jen because her numerous unsuccessful dates throughout the series have shown that guys favor She-Hulk. Josh's genuine interest in Jen is therefore difficult to accept. Not to mention how convenient it feels for him to attend the wedding by coincidence.  As Titania enters. Jen is startled to see her and demands to know what she wants right now. It seems that Titania is actually invited since she is dating a friend of the groom.
Jen vs. Titania
Jen flirts with Josh after having too many drinks at the cash bar. It's unfortunate that Jen needs to vomit right now. When she enters a shrub outside to accomplish this, Titania creeps up behind her and punches her across. Titania is here to humiliate Jen in front of everyone since she lost a trademark dispute. Even though Titania is striking out, Jen is still Just Jen, and she is unable to defend herself at this time. Titania complains that Jen can't ruin her life with something she doesn't desire! After some trial and error, Jen succeeds in becoming She-Hulk, and the wedding fight has begun. After trading punches in the lobby, the fight returns there where Jen throws Titania backward with one of her powerful throws. Titania's real downfall occurs when she trips over a number of ice crystals and bangs her face into the ground, severely damaging both her veneers and her face.
 Mr. Immortal in She-Hulk: Attorney At Law Episode 6
Back at GLK&H, Mallory and Nikki (Ginger Gonzaga) are working on a divorce case for a man named Craig Hollis, a fictional character who has the ability to resurrect because he is the next step in human evolution. He refers to his first wife as "Baroness Cromwell," Even though Mr. Immortal never attempts to resolve conflicts and repeatedly destroys spouses and families, he yet believes himself to be a kind person. After eluding Mallory and Nikki, Mr. Immortal hits a vehicle bearing the "Higman Security" logo. Mallory and Nikki watch Mr. Immortal's videos on Intelligencia while enjoying beverages.  They are led to Intelligencia by the case, a "website for spiteful manbabies" that features one-day driving videos and imitations of well-known works of art. When they go deeper, they find sites where She-Hulk is denigrated, from memes to actual death threats. Mallory talks Nikki out of telling Jen, despite her want to do so.
No post-credits scene this week, once more. The closing scene, however, foreshadows an impending confrontation: when the wrecking crew's hypodermic failed to penetrate Jen's skin and obtain some of her blood, we witness some dishonest lab professionals prepare a bigger needle- much bigger.
Who Are the Secret Villains of She-Hulk?
The lab seen at the conclusion of She-Hulk episode 6 must be associated with the Wrecking Crew as these are the men that sought to obtain Jen's blood. However, it appears that they are collaborating with Intelligencia, another evil Marvel group. While Jen is at the wedding, her friend Nikki Ramos discovers men are posting memes and death threats against She-Hulk on a website similar to Reddit called "Intelligencia." The webpage can be seen on a computer in the lab during the climactic sequence of episode 6. A group of the world's most diabolical criminal geniuses known as Intelligencia trades hazardous information freely in Marvel comics. The leader of their group once defeats the Hulk while unintentionally learning how to combine cosmic and gamma radiation to produce a powerful entity.
She-Hulk: Attorney At Law Episode 7 will be the following episode, dropping on Thursday, September 29. The nine-episode series has just 3 episodes left. Disney plus Hotstar is currently streaming She-Hulk.