Is Riverdale season 7 set in the 1950s? – "Riverdale" is a popular television series on The CW network based on characters from Archie Comics. Roberto Aguirre-Sacasa created the show, with its first episode premiering on January 26, 2017, and multiple seasons being renewed since.
Riverdale returned exclusively on The CW network for its seventh and final season. For six seasons, viewers have been delighted by its quirky storylines and talented cast.
Fans of the show have eagerly awaited the final season's premiere, curious what surprises and twists the writers have in store for them. Series creator Roberto Aguirre-Sacasa recently revealed that this season would take the characters back in the 1950s as an homage to Archie Comics, first published in 1942.
In the final season of this beloved series, the original cast members will return to high school in the 1950s after being transported there by a comet time machine introduced in season one. Only Cole Sprouse's character Jughead is aware of what has transpired and attempts to save his friends by transporting them back into the present day. This thrilling new storyline promises an exciting conclusion for this beloved series.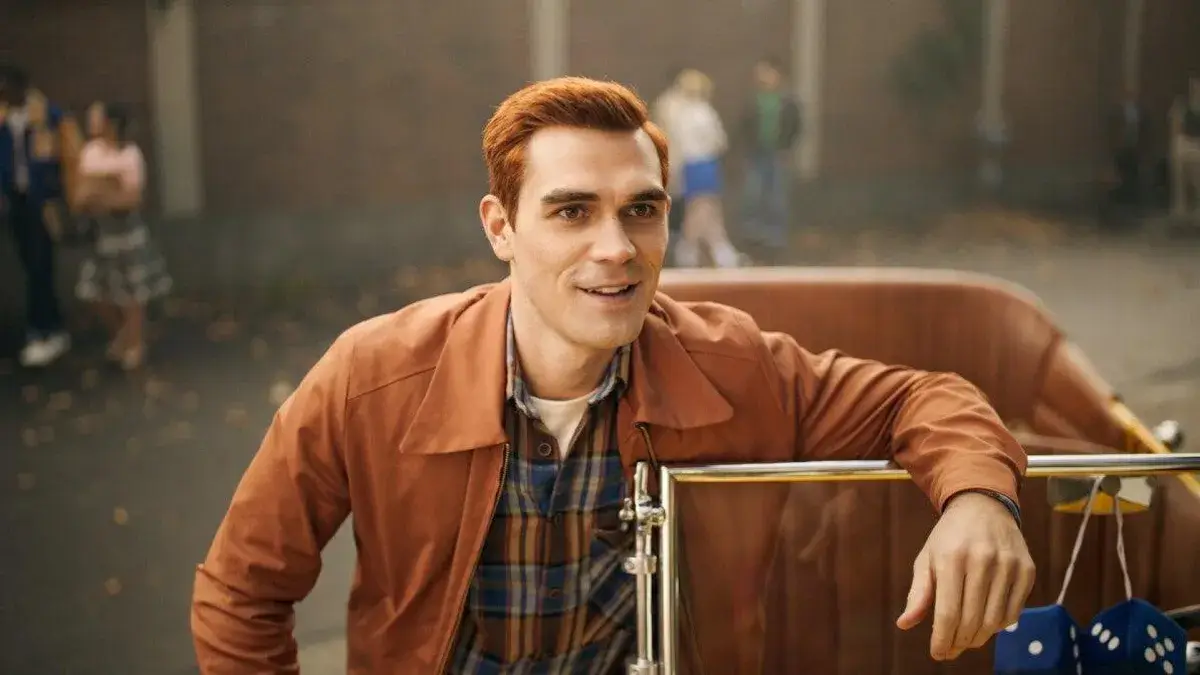 Does Riverdale Season 7 Take Place in the 1950s?
In the premiere episode of Riverdale Season 7, set in 1950s America, viewers are transported back in time with its characters. Opening with Bill Haley's iconic song "Rock Around the Clock" and a nostalgic opening sequence reminiscent of The Brady Bunch, viewers find themselves back at Riverdale high school and seemingly back in 1950s America.
Jughead informs viewers that it is 1955, and throughout the remainder of the trailer, he attempts to convince his gang they have been sent back in time and must return to their future timeline. Unfortunately, new traumatic events take place, raising doubts as to whether these characters can make it through 1950s America and return safely to their future timeline.
Season 7's premiere episode explores themes of racism and activism, with Emmett Till as a plot point and LGBTQ+ characters seemingly pairing off straight. However, it remains uncertain how secure these relationships will be; one character, Jughead, seems immune to the time shift and knows they're not supposed to be there.
There have been some indications that Jughead may possess god-like abilities and be able to control Riverdale. An episode even features a guardian angel supporting this theory; however, the reason behind it has yet to be revealed.
Though the show is currently set in the 1950s, creator Roberto Aguirre-Sacasa has hinted that its characters may return to the modern day at some point. Therefore, viewers can expect some changes as the season progresses.
Nothing will be the same again. The season premiere of #Riverdale airs TONIGHT at 9/8c! #NowLeavingRiverdale pic.twitter.com/UdzaI8aI5t

— Riverdale (@CW_Riverdale) March 29, 2023
Why is Riverdale Season 7 set in the 1950s?
Season 6 of Riverdale saw the show take a supernatural turn, giving its characters superpowers. In the season finale, an evil sorcerer causes a devastating comet to head toward Riverdale, which the characters can destroy using their powers; however, this causes them to wake up in the 1950s without remembering how they got there.
The show's creators wanted to take its characters back in time for several reasons. Firstly, it pays homage to the classic Archie comics and their nostalgic appeal. Secondly, as this is its final season, they wanted to tell new and meaningful stories that are special for fans. And thirdly, it allows the show to explore social issues such as racism, sexism, homophobia, and conformity that people faced during the 1950s.
The show will also examine the difficulties experienced by its characters of color and queer identities during the 1950s when being out was still prohibited in many states. As its central villain, this era's repressiveness and conformity will be explored.
Season 7's first episode, "Don't Worry, Darling," is written by Roberto Aguirre-Sacasa and Danielle Iman, with Ronald Paul Richard serving as director. While it remains to be seen how well the show will capture the 1950s-era atmosphere, viewers can look forward to discovering this intriguing storyline as characters navigate their way back into the contemporary day.
Stream Riverdale Season 7 episodes on The CW.
Recommended: Riverdale Season 7 Episode Guide | Release Date | Cast | Trailer