Fans' reactions to the highly anticipated conclusion of the legendary seven-season story of "Riverdale" have been varied as the series finale says goodbye to the adored characters and their compelling tales. The last episode takes us on a nostalgic journey down memory lane, weaving together the past and present in a web of feelings, friendships, and surprising turns.
Riverdale Season 7 Finale
The series finale begins in the current day with Michele Scarabelli's character Betty, who is 86 years old, thinking about how time has passed. Betty finds a familiar name when perusing obituaries: Jughead's. She embarks on a moving trip down memory lane with an angelic Jughead played by Cole Sprouse as her guide as a result of this discovery. The following is a touching examination of Betty's wish to revisit a significant day from her youth in the Riverdale community.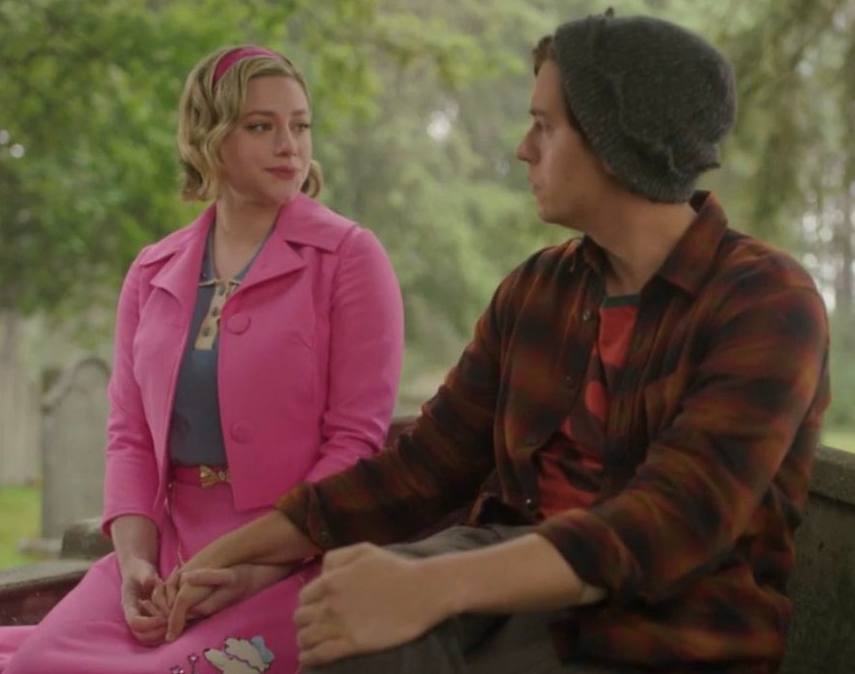 Betty's decision takes her to a day during her senior year, a time of impressionable friendships and youthful hopes. She discovers herself back in her adolescent bedroom, seeing scenes that perfectly capture the essence of her friendships with Archie, Jughead, Veronica, and other characters. This trip down memory lane reveals the different turns these people have made in their lives, as well as some unexpected outcomes.
The viewer observes the development and evolution of each character while Betty's adventure takes place. The conflict between forging ahead and preserving roots is symbolized by Archie's desire to construct highways to California. Stereotypes are challenged by Jughead's revelation about Mary's love story, and the complexity of life's decisions is highlighted by Polly's transformation into a mother.
High school moments are nostalgic and capture the characters' vigor as teenagers. Fangs' passing brings tragedy and a stark reminder of the frailty of life. The gang's dynamic and Betty's unusual romantic arrangement show how determined they are to embrace their individuality fearlessly.
The series' recurring subject of transition and personal development is highlighted by Veronica's choice to seek a profession in Los Angeles. The enduring love story of Cheryl and Toni highlights their journey from the beginning of the program and provides a pleasant touch.
The group's reunion for Cheryl's art display serves as the emotional center of the finale. The companionship, shared memories, and humor that have been essential to their friendship are all captured in Archie's tender poetry. The final voyage taken by the group in Archie's jalopy serves as a metaphor for their shared adventure and captures the spirit of camaraderie that unites them.
Riverdale Season 7 Finale Ending: Is Betty Cooper Dead?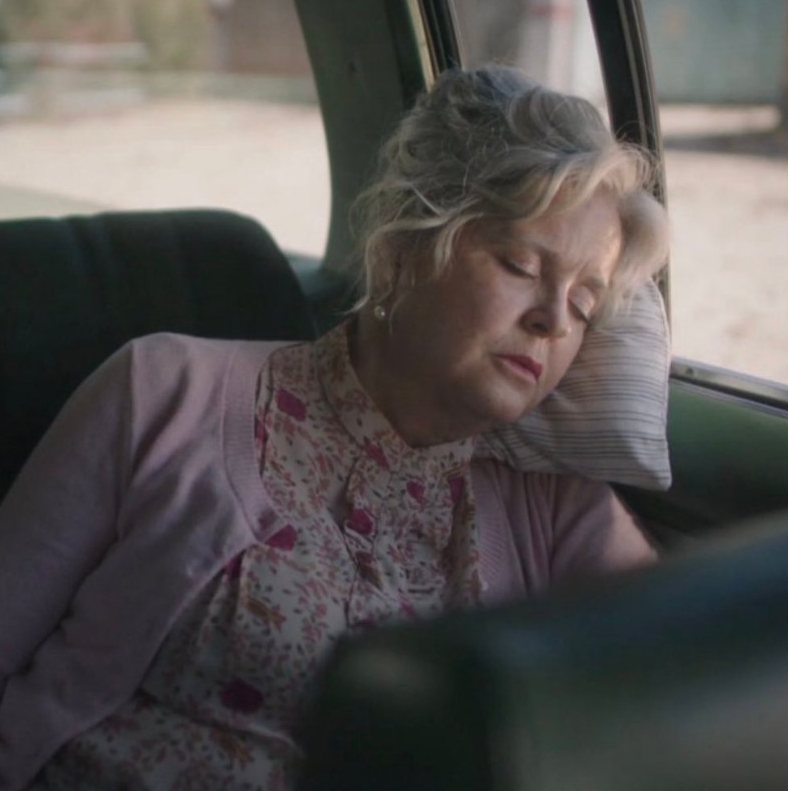 86-year-old Betty Cooper visits Riverdale, the town that has played a significant role in her life, in the last minutes of the series finale. When Betty's granddaughter returns to Riverdale in a very emotional turn, she discovers that Betty has passed away.  Betty dies in peace in the backseat as her automobile pulls into the famous Pop's Chock'lit Shoppe parking lot. Betty's life narrative and her relationship to the community and its memories come to a close at this point.
The scenario, which reflects Betty's emotional connections to Riverdale and the friendships she made there, is both moving and meaningful. The fact that she passed away at the same location where she had so many memorable experiences shows how deeply she was bonded to the community.
By contrasting Betty's last moments with a scene taking place in the Sweet Hereafter, a metaphor for the afterlife, the series adopts a thoughtful tone. Teenage Betty joins her friends Veronica, Jughead, and Archie at Pop's in this ethereal environment as they reminisce about their formative years and cherished memories. The eternal nature of the characters' friendships and their connections' long-lasting effects are highlighted in this scenario.
Thank you…✨
… for everything #Riverdale ❤️‍🩹 pic.twitter.com/lZ4VvMfYEq

— #GoodbyeRiverdale 🇺🇸🇧🇷 (@riverdalenewstv) August 24, 2023
The story's narrator, Jughead, offers a touching reflection on the characters' continued presence in the community. He ruminates, "We'll leave them here, I think," his remarks affirming the everlasting nature of this place. He says, "Where they're forever juniors, forever 17," capturing the youth that lives eternally in their hearts. Pop's neon sign takes on a symbolic meaning, beckoning those who have traveled through life to find comfort and a sense of home in the town's unending embrace.
The story ends with a warm invitation to everyone who sees Pop's neon sign on a lonely night. Pop's is a light of comfort after the long journey of life. Jughead says, "Know that you'll always be among friends and that Riverdale will always be your home," in a voice that conveys the promise of enduring companionship. "Until then, have a good night," is the parting word as the location, the town, and the memories reverberate.
The themes of friendship, remembrance, and the cyclical aspect of life are all summarized eloquently in the conclusion. Both the characters and the audience feel a feeling of closure as it serves as a reminder that Riverdale's spirit and the connections made there will always live on in our minds and hearts.