"Unseen" (based on the Turkish drama 'Fatma') is a crime drama consisting of six episodes and can be streamed on Netflix. This show, which was developed by Ozgur Onurme, features Gale Mabalane in the role of Zenzi Mwale an ordinary housekeeper who is looking for her missing husband. When the criminal past of her husband comes back to haunt her, she finds herself leaving a trail of dead bodies in her wake and coming into contact with a large number of potentially dangerous people. The central character of this show is a woman who at first glance seems to be unremarkable and unassuming. However, by placing her in the middle of a nail-biting crime thriller, the show highlights the woman's strength, perseverance, and pain. Throughout the course of the story, Zenzi makes it her mission to uncover the truth about her family. Find out everything you need to know about how the first season of 'Unseen' comes to a close.  Let's find out the answer at tvacute.com
Netflix's 'Unseen' (2023) Story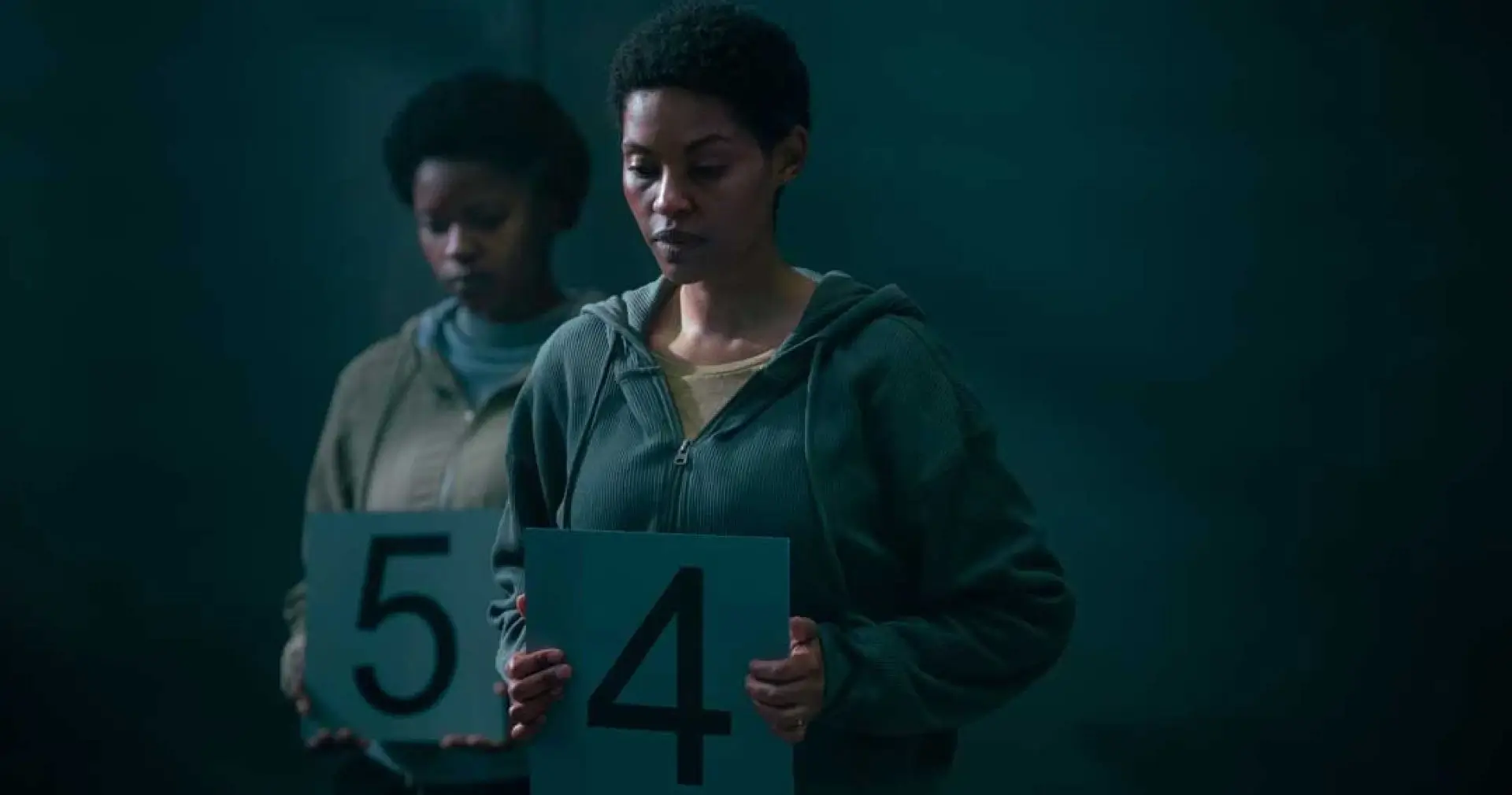 The first shot of the drama shows a queue of women being assembled. Zenzi Mwale is picked out of that lineup, and the investigator played by Waldemar Schultz is questioning her. She is being questioned by him in connection with the murder of three men.   She becomes embroiled in a series of terrible events: her husband, Max, spends two years in jail for the murder of Yazid and, just before he is released, her son, Esulu, is murdered by two thugs who broke into her home. Zenzi is preparing to greet her husband Max (Vuyo Dabula)  home from jail. Her landlord Enrico, played by Abdurgaman Adams, first gives her some polite counsel on how to handle having Max back in her life, and then he brings up the fact that she is behind on the rent. When Zenzi visits the home of one of her affluent customers, the host tells her that she needs to let toxic individuals like Max back into her life and that she should date them. She receives reassurance from Zenzi that Max has evolved. She goes to the jail and waits there for several hours, only to find out that Max was freed earlier that morning. She makes multiple attempts to phone him, but she is unable to reach him. When she visits one of Max's hangouts, she is harassed and dubbed "Max's piece of ass;" Enrico protects her from this situation. Max was just released from jail, but no one has seen or heard from him since. Everyone advises Zenzi to forget him and move on with her life, but she persists in her search for him anyhow.
Unseen's plot has made it quite evident why Zenzi thinks Max is innocent. In her pursuit of the truth, she kills many of the terrible people around her. The thugs have even offered to pay her to kill. Yet, nothing else drives her except to find Max and figure out what happened. As the story progresses, we learn that Zenzi's life was turned upside down by a series of events involving a man named Yazid, who gathered proof of a banking fraud the criminal gang was performing on ordinary citizens and planned to use it to bribe one of the crime bosses but was ultimately assassinated. The local mobster, Blessing, requests that Max take the fall for that murder so that the authorities will leave him alone. In return, they'll provide for Zenzi and Elusu financially. Max reluctantly agrees and reports for jail, where he plans to keep the reality from Zenzi.
When Max learns through the authorities at the jail that Blessing is not holding up his end of the bargain, this is when the issues start to surface. In a rage, he accuses Blessing of planning to expose Yazid to the world. To show Max how seriously he takes the threat, Blessing gives the order to break into Zenzi's house and terrorize her. But, things go wrong, and Elusu the child is murdered. Max is released from prison and, without telling Zenzi (who is seeking for him), travels to Caledon, where Yazid is, to retrieve the evidence he has stored there. He hopes to expose the ruse in its entirety. Zenzi, meantime, is doing everything she can to locate Max, including eliminating numerous assailants.
After that, Zenzi travels to the meat-packing company run by Raymond (Brendon Daniels), an old colleague of Max's who now owns the business. As she was cleaning Max's office, she saw him trying to put cash away and a gun that he had gotten from a drug deal. Raymond basically gave her an oath of confidentiality, but he didn't notice that she was observing him access the code to the safe while she was cleaning. It wasn't her regular day to clean here now, but she needed the work. He forewarns Zenzi that his previous business partner Jackson Thom, played by Sherman Pharo, will be searching for Max.
In spite of the warnings, Zenzi manages to obtain the address of the autobody company owned by Jackson. As Jackson learns who Zenzi is and that she is seeking Max, he comes to the conclusion that he can use Zenzi as collateral in the event that he is unable to collect the money that Max owes him. Zenzi pulls the trigger on the gun that she stole from Raymond's unlocked safe earlier. When she learns that Jackson has a fatal injury, she is taken aback. She makes the decision to keep the gun and takes it with her to Raymond's plant, where she places it in the safe before leaving. But the news of Jackson's passing has already spread to the authorities, and they are getting ready to conduct a search warrant at the meatpacking facility. She takes another cleaning job, and while she is there, Detective Lyners (Ilse Kirk), who is investigating the case, questions her there. Yet Zenzie is by no means finished, especially not now that Raymond is aware that she was the one who murdered Jackson.
Netflix's 'Unseen' (2023) Ending Explained!
Let me break down the final moments of Unseen for you: Max is shot and killed by the cops. When Zenzi is finally apprehended, she thinks her ordeal is over and she almost admits guilt. Nevertheless, the criminal organization is afraid of what she could say to law enforcement, so they have hired two dishonest police officers to abduct her from the station and kill her. After evading capture, Zenzi makes up her mind to exact vengeance on Raymond (Brendon Daniels), the criminal responsible for Elusu's death. The criminal defense attorney Theron is torturing Raymond in the club. Raymond's story that a "regular cleaning lady who killed all those huge criminals" is plausible, but Theron refuses to believe it since he is convinced that Raymond is responsible for every death.
Once Zenzi has killed Raymond, he ties him up and leaves him in the burning club. She decides at that point that her life is finished for good; Max and Elusu are dead, and the cops want to jail her. She goes to the building's rooftop to hang herself. Naledi, her sister, and Detective Morkel track her down and attempt to persuade her otherwise. Zenzi jumps into the void, however, after thinking back on her difficult past and her abusive father and recognizing that her life is hopeless.
Unseen's conclusion doesn't spell it out for us, but the final shot of the series shows her walking toward the building's outer edge, suggesting that she is planning to jump. If this scenario plays out, the criminal organization will most likely not be apprehended; Zenzi's vengeance would result in the murders of all of the criminals who were close to Max. Yet if you're curious about Zenzi's future, the source material for Unseen could provide some clues.
'Unseen' On Netflix, Based on a True Story