"Industry" Season 2 Episode 7 Recap: The show has done a good job of showing how people make themselves helpless before a system they can't (or won't) reform. Harper Stern (Myha'la Herrold), Yasmin Hanani (Marisa Abela), and Robert Spearing (Harry Lawtey) are witnesses. On DVD's face, we can see everything accumulating: the discouraging conversation with Adler on Nicole's sexual harassment, the dearth of a promotion, and his desire to impress Harper. so in one show, we'll see where everyone stands. Ven sees through Rob, Harper, and Yas's sexual advances from clients and coworkers. She calls it an assault. In one of the episode's most self-revealing moments, the young heiress turned personal wealth manager discloses she was molested the night before. Venetia's allegations and the bureaucratic domino effect it triggers may be one of the Industry's bleakest storylines yet. www.tvacute.com provides a comprehensive recap on this page.
"Industry" Season 2 Episode 8 Recap; [Season Finale]
"Industry" Season 2 Episode 8 [Season Finale] – New Paths
"Industry" Season 2 Episode 7 Recap
In the penultimate episode, Aurore's promotion has gone to Gus. Before he can begin work, he must pay Jesse Bloom for tutoring Leo. Before he can retrieve his cash, Harper intercepts him and asks which the British government stands on the Amazon-FastAide probe. He tells her what she wants is unlawful and enters Jesse's ballroom office. Jesse is still uncomfortable about Gus falling asleep with Leo, but their dialogue softens. Leo didn't get into Oxford, but Gus did get him to talk to his dad. Gus and Leo go along the river afterward, and Leo appreciates Gus for assisting his focus. He didn't get into the school he desired, but he respects Gus. Gus feels moved and reassures Leo. Gus convinces an Oxford professor to enroll Leo in exchange for an internship with Aurore's office.
When Rob and Nicole eat supper together, tensions are high. Nicole deflects his question about working with Harper. New grad Venetia appears. She knows it's unprofessional to disrupt a client dinner, but Rob owes her a favor from Oxford and she needs face time pre-RIF. He tries to pay for supper, but Ven stays with Nicole, so he gives her his company card and rides out. As he leaves, he has second thoughts and runs back in to warn Ven about Nicole, but it's too late.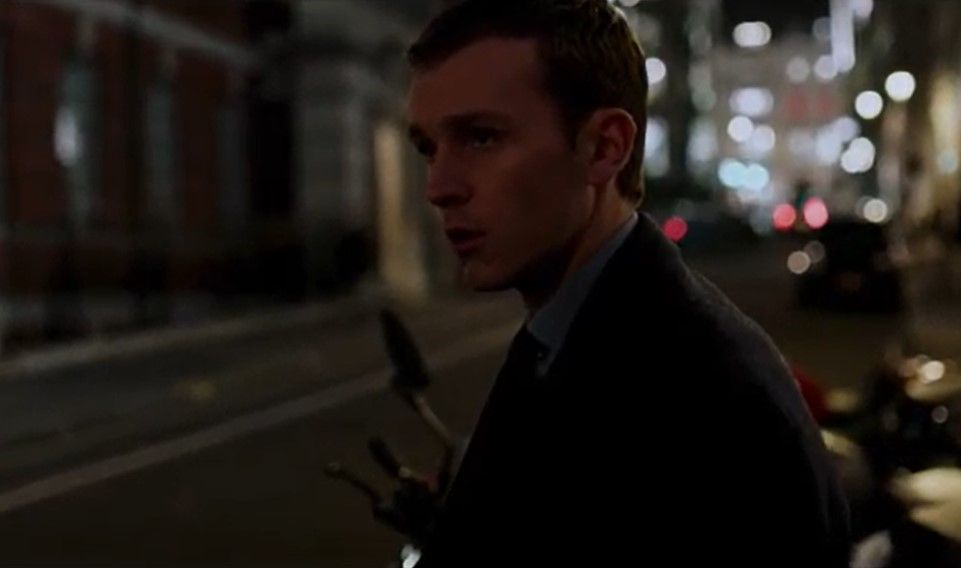 Ven and Nicole leave the restaurant while he's out. Rob calls Ven, but she doesn't answer. Kenny requests DVD for a personal conversation the next day. Rob is asked to join. Nicole tested Venetia as expected. Venetia told her supervisor Kenny, unlike Harper or Rob. DVD and Kenny questioned Rob about last night. Ven accuses Rob of understanding Nicole's proclivities and abandoning her. Venetia's charge forces Rob to accept he lied. He's always been with Nicole. And it's a pattern. DVD hears about Harper and Nicole. Yas is still going through her bourgeois self-identity problem in the midst of all of this. She hosts a party in her apartment with a bunch of randos. she invites Maxim over. On her bed, the two discuss Maxim's cousin, also known as the nanny Yas's dad. They avoid talking about Yas's father's sex activities. Maxim upsets Yasmin. She cancels the party and asks everyone to leave and Maxim apologizes profusely.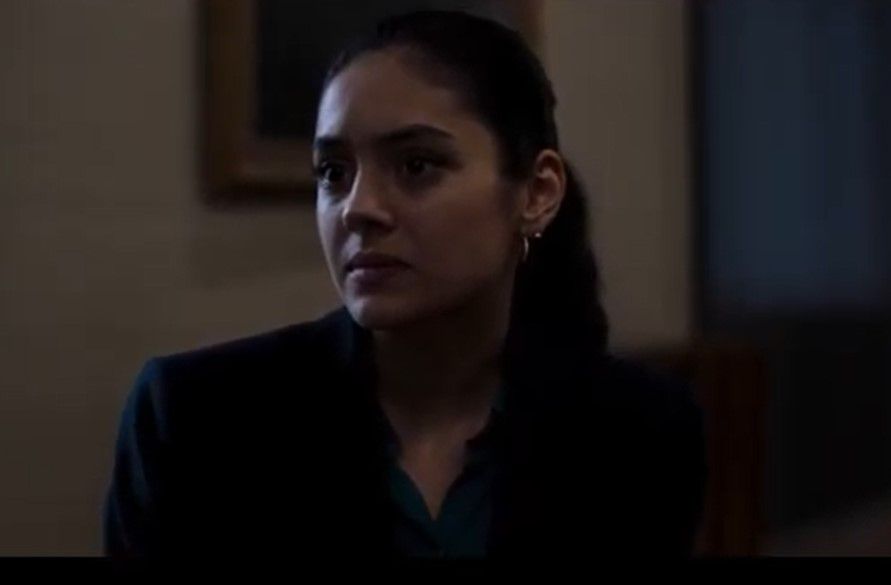 Ven interrupts Yas the next day when she prepares to tag team a client meeting with Celeste. Yas tells Ven what occurred with Nicole. Yas says Ven shouldn't report it. Kenny then confronts Yasmin about her behavior. Yas explodes at Kenny, telling him he has no right to reprimand her. Finally, the conflict that unites the entire episode: is Harper and Eric's attempt to leave Pierpoint. After hours, the two meet to photograph the paperwork they'll need at a new bank. Rishi is there. At first, he objects to Harper's presence. Eric with someone who runs an American bank called "The Yankees". Harper and Rishi contact a German bank if Eric's plan fails. Eric ruined the backup plan in an interview with the Germans the day before the Yankees interview. Eric disrespects the Germans because he does not want to be among them.
The crew is on their best behavior in an interview with Americans. Then, there's Daria, who was Eric's second-in-command until Harper and Eric removed her in position. it turn out, that the Americans weren't interested anyhow. They're leveraging this meeting with the ex-Pierpoint staff to woo a CPS desk from a Japanese bank. Daria knows Jesse's lone contact isn't Harper because she's worked with him. Harper notices the meeting's failure. Jesse has ignored Harper's calls despite Rishi, Eric, and Harper insisting they represent him. He hasn't stopped his FastAide short, so he's still hoping to follow Harper's suggestion.
Eric, Harper, and Rishi drink after a loss. DVD phones Harper after meeting Adler and explains. He believes that Harper's encounter with Nicole is causing her trust issues and solipsism. DVD adores Harper, and Harper sees an upside to his sensitivity. When he arrives at the pub, she tells him she, Rishi, and Eric have been removing meetings from Pierpoint all day. DVD has Shogun pals. He can get Harper, Eric, Rishi, and himself into the Japanese bank to replace the CPS desk.