In the Season 2 finale of HBO's anxious financial drama "Industry", Harper ultimately crossed a highly unlawful line under pressure to maintain bigwig Jesse Bloom's firm. Yasmin's life was rocked by some crucial discussions with Celeste and her father as she struggled to avoid Bloom's own wheeling and dealing. Oh, and there were a couple firings as the season came to a close, one of which was really jaw-dropping. Here is a detailed summary of "Jerusalem." www.tvacute.com provides a comprehensive recap on this page.
"Industry" Season 2 Episode 8 Recap
Harper, Eric, Rishi, and Danny are in a pitch meeting when the finale begins, but when the company says it wants to move back to New York, Harper declines to go there. Eric doesn't seem overly enthusiastic about it either, to be fair. Later, back in the bar, Harper and Eric talk about how they've ended themselves back where they started while Rishi and DVD rejoice. Eric is out of options when Harper inquires about the next course of action. He requests direction from Harper.
Gus is questioned by Harper about his knowledge of the relationships at the NHS. FastAid is the underdog in Jesse's wager. She needs to give him any advantage she can because he is short. Gus says so little, yet his silence conveys a lot. She surmises that Gus' boss is using FastAid to stop Amazon from making advances. But she questions whether Aurore is interested in Rican. A weary Gus, who is Harper's only source of information as she desperately seeks leverage, loses his calm and shouts at him, "Amazon is being permitted to acquire FastAide, which effectively secures them the NHS contracts!" This indicates that Jesse's short of FastAide, which Harper sold him on in previous episodes, will be a colossal flop.
Harper notifies Jesse that he must immediately exit FastAide by going to his house. Instead of thanking Harper for her wise counsel, Jesse gives her a hug. She is advising him to adjust his financial position based on confidential government information, which is insider trading, therefore he is making sure she isn't wearing a wire. Myha'la Herrod's face conveys a genuine, dejected naivete, while Harper appears perplexed. In any case, Harper tells Eric that she believes Bloom has broken off their relationship, which ruins their agreement with Shogun. Eric texts Harper to buy as many Rican shares as she can as the defeat starts to sink in while Jesse is on CNN talking about the British government's investigation into Amazon's purchase of FastAide. As that defeat starts to sink in, Eric turns up the volume on CNN. He responds that it's his kid, and they're close when the CNN hosts ask him what's so urgent on his phone. That seems to be a cover narrative, but in reality, it's a reiteration of the bizarre father-daughter relationship Bloom has had with Harper for the entire time.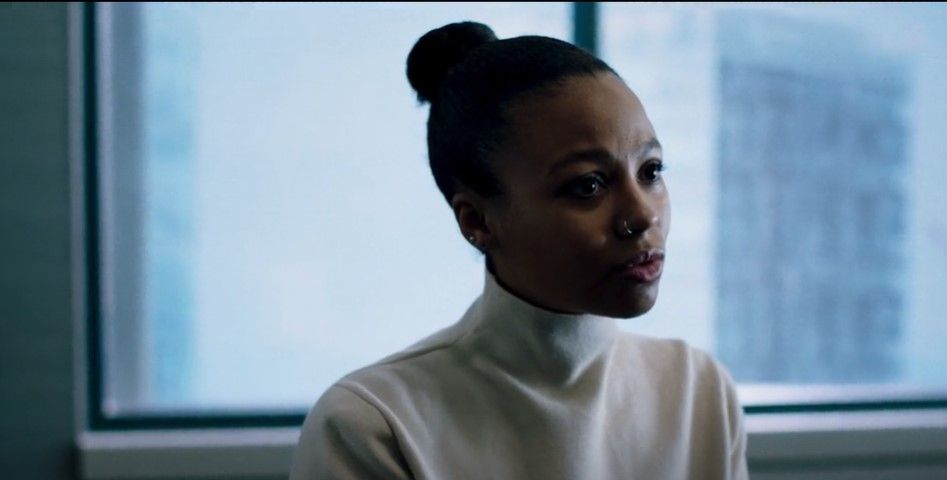 Harper scrambles to the ground and convinces Rishi to purchase as many Rican shares for Bloom as he can. Rishi and DVD are also involved in Harper's scheme to move banks, which helps because they are more inclined to act unethically and follow her lead in this Bloom transaction. Jesse succeeds spectacularly in shorting FastAide and outlasting Rican in the long run. His high-profile TV ad compelled the British government to reopen the anti-competition investigation into FastAide. Harper stumbles back to Eric's office, suddenly realising that she has just committed a serious crime. She is now a party to insider trading since she used her personal knowledge to assist Jesse in moving the market. She is questioned by Eric, who I want to believe to be her biological father. She must decide whether she wants to continue protecting Jesse and try to make the best of this situation or whether she wants to give up now, cut Jesse off at the source, and give up whatever professional success this error will bring her. Eric is showing Harper his sincere love and affection by volunteering to retire for her if she decides that is what is best. But Harper will always be Harper. She will do anything to avoid returning back to New York, including caving in to Jesse's pressure.
Harper then realises she is in trouble. She tells Eric that she informed him that the anti-competition investigation was no longer active. That is insider trading because the information was privileged and private.   Aurore, meantime, is aware of the leak's specific source and believes that it was her intention all along. But poor Gus is out while she considers a potential promotion. She views the action as reasonable whereas he views it as heartless. He finally decides that maybe politics isn't for him after all. At a meal celebrating Leo's admission to Oxford, Gus later informs Jesse that he is unemployed. Gus is hired as Jesse's assistant after Jesse inquires as to whether or not he is demanding something from him.   Eric introduces Bill Adler to a new super-team he calls MHFS, or Macro Hedge Fund Sales. Then Eric and Harper convince Rishi and Danny to leave by claiming that they were This Close to joining a Japanese rival.   Harper cries as she betrays her pals to promote her own "loyalty."  Eric and Harper also talk up Nicole's sexual assaults.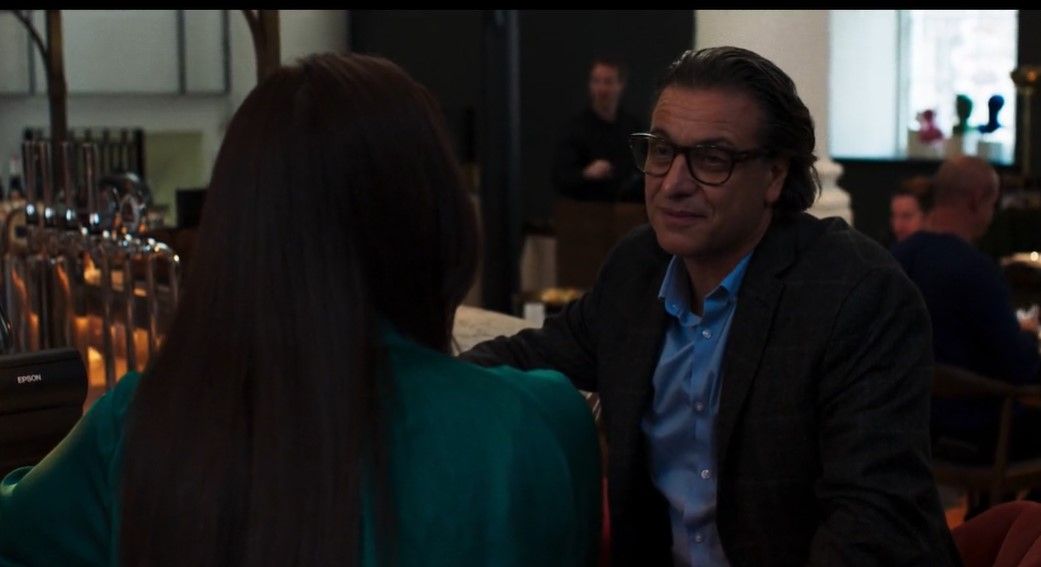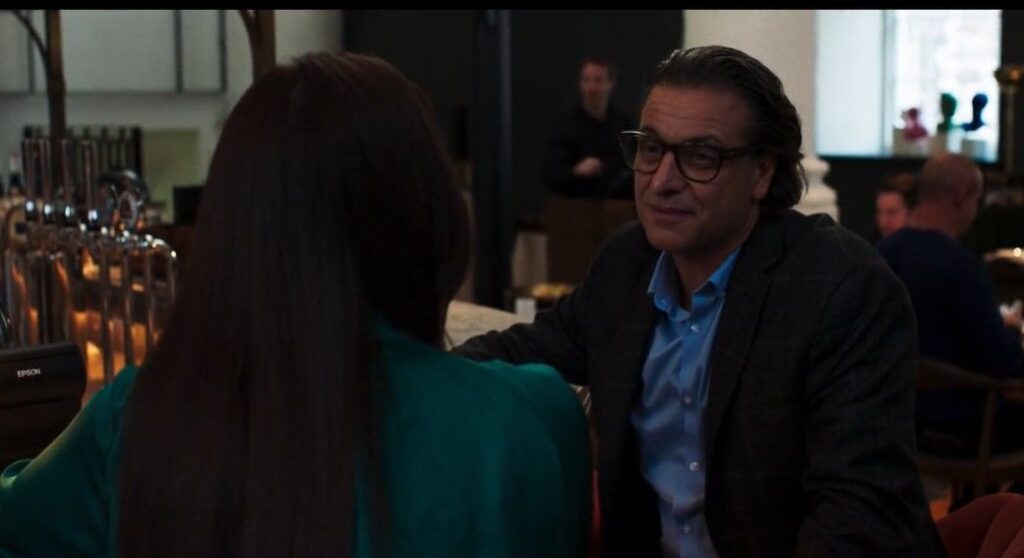 Yasmin cosplays as an adult and tells Celeste she doesn't want to work with her dad. Yasmin is naive, Celeste says. Later, Yasmin confronts her father about his relationship with Maxim's cousin in a club, but the argument swiftly deteriorates. Yasmin accuses him of grooming Teresa (her old nanny, Maxim's cousin), and her father reminds her that everything she has is because of him, including her apartment and employment. Yasmin tearfully rejects him and heads to Celeste's party. She informs Celeste they won't work with her father again. Celeste tells Yasmin that her father's riches pays for her seat at the table. If she refuses to cooperate with her father, she'll be out. Yasmin's father changes the locks when she returns home. She visits Rob's house.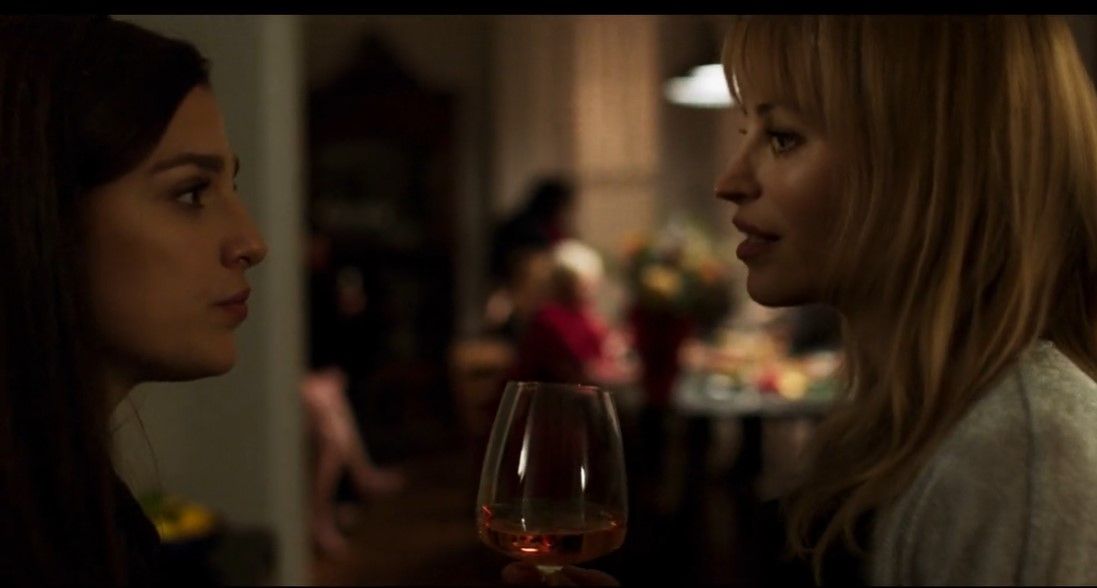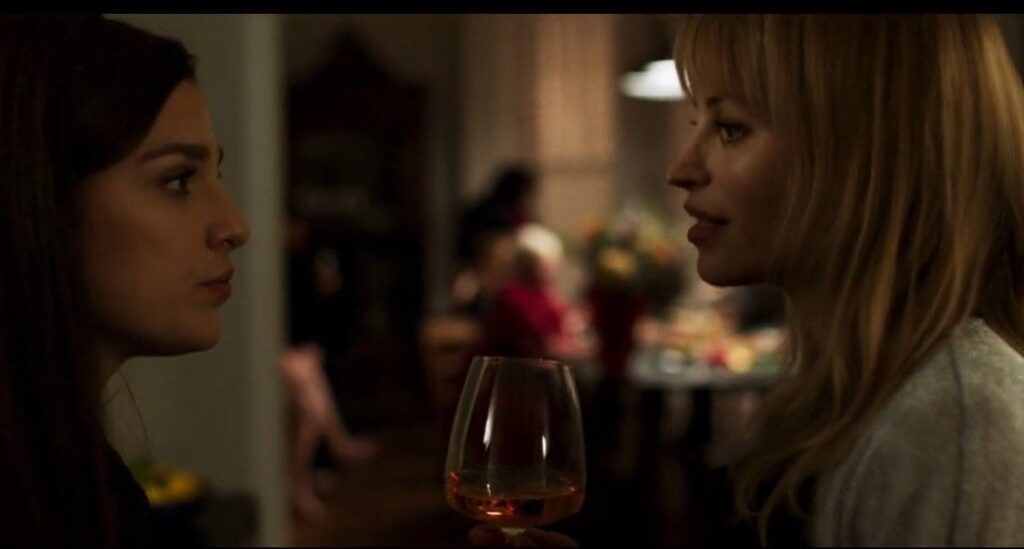 Next day, Yasmin wears two-day-old clothes to Rishi's wedding and sits next to Harper. The women share their first heart-to-heart of the season. Yasmin invites Venetia to brunch to apologise for her actions. After Venetia has left, she insists on paying the bill but then has dinner and goes quickly. Yasmin has no personal funds. She has relied solely on her father's financial resources up until this point, with her paychecks going straight into his bank account.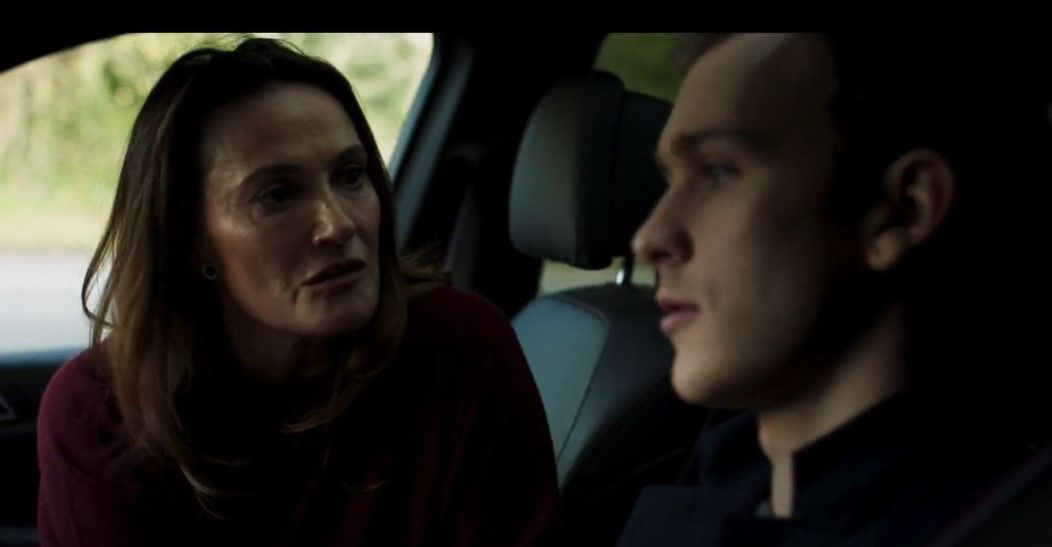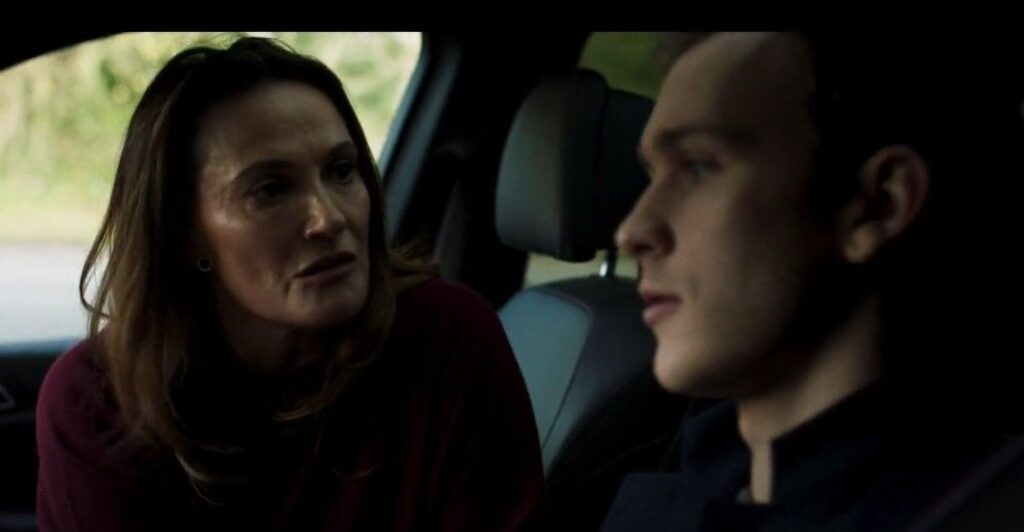 Yas requests that he locate some cocaine for her, which he does. But when he is stopped, the tiny bag of powder spills in front of the officer, who then warns that it is sufficient cause for Rob to lose his employment.  He dials Nicole on his one call, and she bails him out and picks him up. Robert accuses Nicole of being a predator during the vehicle journey, and Nicole scoffs at him for belonging to the generation that reacts excessively to someone getting a "bit handsy." When Nicole commands Robert to exit the vehicle, he closes the door, prompting Nicole to grab his butt.  but it's unclear whether his arrest will have an impact on his employment.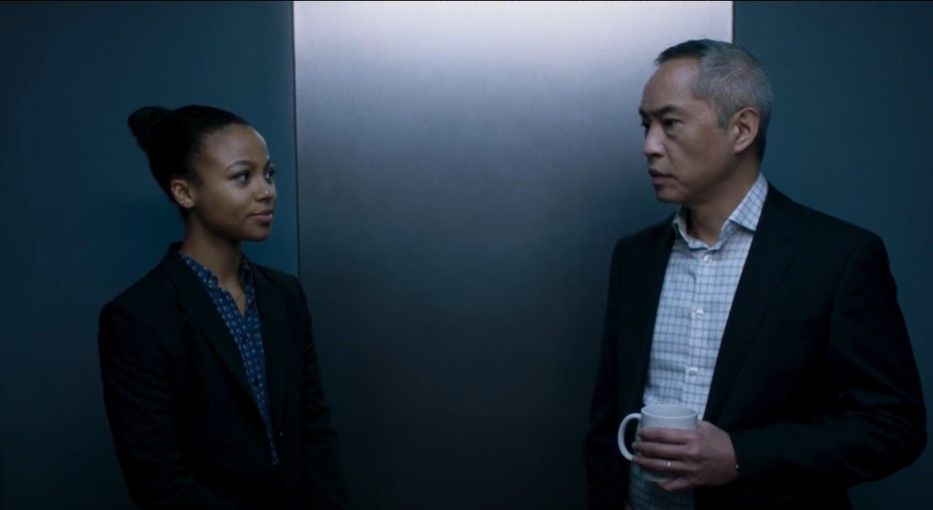 Harper returns to work. Rishi seems to have escaped her effort to put him under the bus despite having sex in a bathroom stall before his wedding. Eric asks Harper to meet him upstairs, so everything appears fine. Harper learns in the elevator that Pierpoint won't pay for her pandemic hotel stay. Eric put her up himself. They enter a nondescript, dimly lighted room from the elevator. Harper senses something is wrong and begs Eric not to tell her about Jesse's insider trading. Not quite. When Harper first started at Pierpoint, she posted a false college transcript. An anxiety crisis prevented Harper from finishing college. Eric knew about the fake transcript and vowed to help. Now, Pierpoint HR says she's violated the company's integrity policy. Unexpected consequences for Harper Stern. Pierpoint fires her.