The new Netflix crime drama Kaleidoscope is getting a lot of attention, especially because it has a unique idea. you can watch each episode in any order, and they all add up to make one story. Giancarlo Esposito, Paz Vega, Rufus Sewell, and Jai Courtney are among the actors that appear in this series, which follows a gang of skilled thieves as they seek to breach a vault that appears to be impossible to break into. But what exactly is Kaleidoscope, how does it perform, and are there any episodes that have to be seen in a particular order? (tvacute.com) Here continue reading to learn everything you need to know about the show Kaleidoscope, which can be found on Netflix.
What is Kaleidoscope? What is the right way to Watch Netflix Kaleidoscope?
Kaleidoscope, a brand-new crime/heist drama with an inventive storyline, is currently accessible on Netflix.  Its structure, which allows viewers to watch the episodes in any sequence while still adding up to a single plot, distinguishes it from most television shows and makes it a hybrid of an ongoing drama and an anthology. The episodes aren't numbered; instead, they are each called after a different color and will show up on each person's Netflix account in a random order, providing them with a unique path through the narrative. The plot unfolds over a period of 25 years, with each episode focusing on a different historical period. Then they've been mixed up, making it unclear how the heist actually happened; this secret is finally disclosed at the conclusion.
Are there any episodes that you have to watch in a certain order?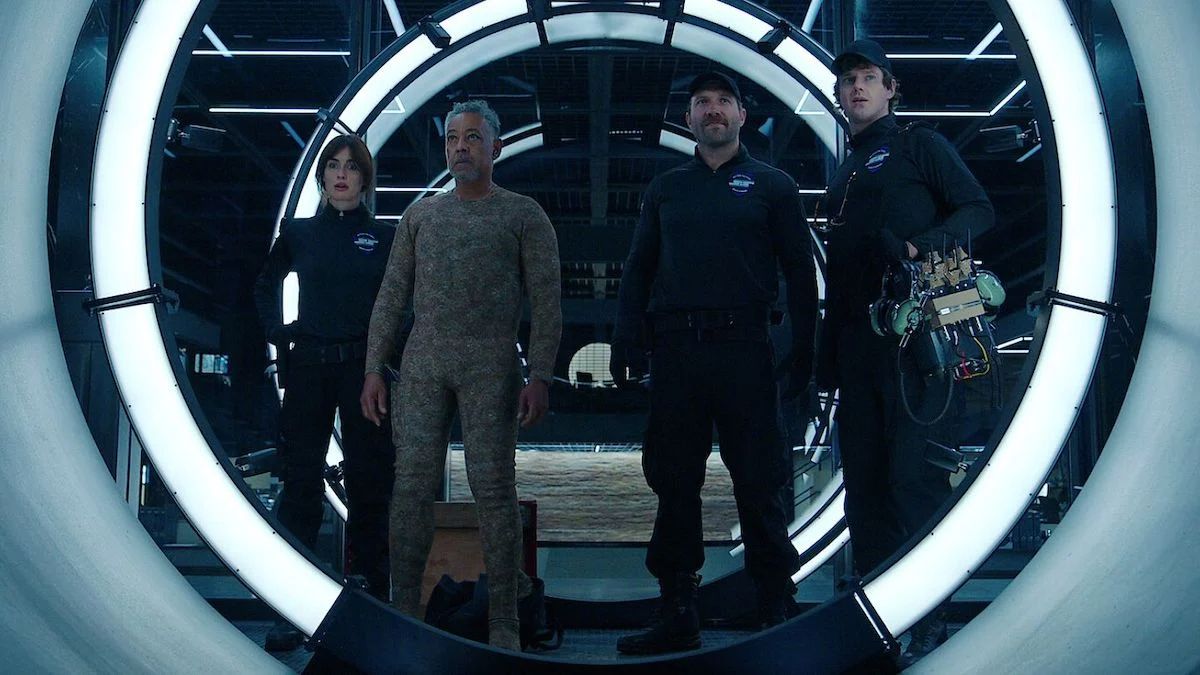 Netflix arranged the episodes in a different order for each viewer, but they will all have the same first and last episodes: Black, a brief explanation of the concept, will be the first episode, and White, the season finale, will be the last. In addition to these, the middle episodes of Yellow, Green, Blue, Orange, Violet, Red, and Pink can be viewed in any sequence, each of which adds to the picture before the concluding episode that explains exactly what happened in White.
What is the Kaleidoscope's chronological order?
The following is Kaleidoscope's chronological order to watch the best way.
Violet – 24 years before the heist
Green – 7 years before the heist
Yellow – 6 weeks before the heist
Orange – 3 weeks before the heist
Blue – 5 days before the heist
White – The heist
Red – The morning after the heist
Pink – 6 months after the heist 
The heist episode, White, is meant to be watched last, therefore this does not imply that it is the sequence in which the episodes should be watched.
What is the Kaleidoscope's origin story?
The Kaleidoscope episode "White," it stars Paz Vega as Ava Mercer, Giancarlo Esposito as Leo Pap, Jai Courtney as Bob Goodwin, and Peter Mark Kendall as Stan Loomis In the series Kaleidoscope, Paz Vega portrays Ava Mercer, Giancarlo Esposito plays Leo Pap, Jai Courtney plays Bob Goodwin, and Peter Mark Kendall plays Stan Loomis.
According to the Kaleidoscope official summary, the plot spans 25 years and follows a group of expert thieves as they try to open a supposedly impenetrable vault in order to cash in on the largest payout in history. "Every episode unveils a piece of this intricate puzzle of corruption, greed, vengeance, scheming, loyalties, and betrayals, guarded by the world's most formidable corporate security squad, with law enforcement on the case. How did the thief gang organise it? Who escapes punishment? Who is trustworthy? Each episode contributes a piece to the overall picture of how the theft occurred, what caused it in the first place, and what transpired following.
The show's developer, Eric Gargia, claimed that while the notion for the show originated from the non-linear structure, the idea for the plot was inspired by a true event.In a featurette for the programme, he stated: "It may be based on a true incident. Unregistered bearer bonds worth $70 billion were flooded and lost as a result of Hurricane Sandy. After reading all of this, my initial impression was, "Oh, someone stole $70 billion and is using Hurricane Sandy as a really nice reason.""