HBO's The Last of Us developed by Craig Mazin and Neil Druckmann (co-director of the original game), centers on Joel (Pedro Pascal) and Ellie (Bella Ramsey) 20 years after a deadly epidemic has devastated modern society. In the second episode titled "Infected" of The Last of Us, Tess (played by Anna Torv) is featured more. While there is a lot of action and tension in this episode as Joel and Tess attempt to understand Ellie, and Ellie starts to put her two traveling companions' safety before her own as they set out to find the Fireflies, who may be able to assist them in developing a vaccine. Tess puts herself in danger to save Joel and Ellie from an infected mob at the State House. The shocking and sad fatalities that have been a trademark of The Last of Us continue in its second episode.  It seems reasonable to ponder one straightforward question after the January 22 airing of The last of us episode 2 on HBO: Is Tess Really Dead? After all, the character sets the structure on fire as a suicide mission. What you need to know if you're wondering if Tess is dead is this. (tvacute.com) Here we explained everything.
The Last of Us Episode 2 Recap: Ending Explained; Who dies?
In HBO's The Last of Us, Who are the FIREFLIES?
[HBO] The Last of Us Episode 1: Who Is Riley? Is she Fireflies? Explained!
The Last of Us Episode 1 Recap: Timeline Explained!
[HBO] The Last of Us Episode 2: Does Tess die in episode 2?
In the second episode, "Infected," Tess and Joel played by Pedro Pascal, are able to deliver Ellie to the area where she is supposed to be dropped off, just as they had promised Marlene, played by Merle Dandridge, and the Fireflies. But there is no one there to greet them when they arrive. Nobody is still alive, in any case. Therefore, it is up to Joel to choose a choice. Should he go back to the QZ and try to put this whole thing out of his mind, or should he try to find another method to bring Ellie to where she needs to be?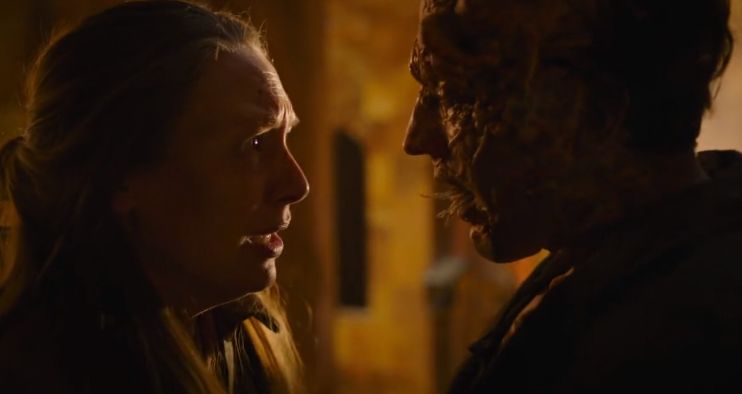 Joel and Ellie meet Clickers, an aggressive variant of the Cordyceps fungus, for the first time. Anna Torv's Tess also has a prominent episode because she decides to go on the mission to find the Fireflies with the other two. Tess is the one who ultimately decides for him. She confesses that she was bitten by one of the infected earlier on during the struggle with the clickers and runners. She shows a bite mark on her neck after the three of them learn that the Fireflies they were scheduled to meet have been slain. Tess expresses her final wish before succumbing to the virus, which is for Joel to maintain his relationship with Ellie. Tess stays behind. She gives her life defending Joel and Ellie from an assault by FEDRA forces when the player is attempting to flee the area. In the HBO series, she diverts the attention of an approaching horde of infected, which ultimately brings us to a very memorable scene. Since she's been bitten, her death is certain even if it isn't depicted entirely on the screen.
How did Tess die in The Last of Us Game?
The Last of Us stays true to the video game in practically every way, including the way Tess dies. Tess, played by Anna Torv, passed away in the second episode, which aired for the first time on Sunday night and followed the death of Nico Parker's character, Sarah, who portrayed Joel's daughter. However, the manner in which she passed away was not the same as how it occurs in The Last of Us game.  The main difference is that instead of an army of infected, Tess gives her life to defend the area from a squad of FEDRA warriors. After killing two soldiers, she is herself killed. It's hardly a huge adjustment, but the HBO version makes Tess's sacrifice more meaningful by eliminating an entire group of sick people.