FBI Season 5 Episode 7 will release on CBS on 15 November 2022.  Missy Peregrym will return as her role, Maggie. When she was written off the show in April after being exposed to a deadly toxin. So Will Nina Chase Leave FBI?
On FBI Season 5 Episode 6, Scola has the sneaking suspicion that the kidnapping victim is a young child of five years old and that the boy's mother Liza Peters is withholding information regarding the reason why her son was abducted. she notices a man on the monitor in her son Luke's room. Carmen the nanny goes to investigate, and the man shoots her. The former lover of the nanny, Thomas Mitchum, had fingerprints on the back door. they found Liza works for the CIA. Nina seemed to maintain that throughout, regardless of Liza's dubious actions, she was doing what she had to in order to protect her kid. Also, Nina has a hard time being candid with Scola about the things that are bothering her in their relationship.  (Read the recap below) www.tvacute.com has a spoiler for FBI Season 5 Episode 7 below. As a result, you'll be able to mentally prepare yourself for the next episode.
FBI Season 5 Episode 8 "Into the Fire" Maggie embarks on a dangerous mission.
FBI Season 5 Episode 7 Recap: Maggie Returns
Is it true that Shantel VanSanten will no longer be playing the part of Nina Chase for the FBI?
FBI Season 5 Episode 5 Recap: Is Tiffany's cousin El Feo Dead? Ending Explained!
FBI Season 5 Episode 6: Exact Release Date and Time
FBI Season 5 Episode 3 Recap "Prodigal Son"
CBS has canceled the season finale of "FBI" [WHY]

FBI Season 5 Episode 7 Spoilers
It was expected that Nina would have to go as Maggie would be making a comeback in FBI Season 5 Episode 7. After all, her time with the squad would always be limited by Maggie's recuperation from sarin gas exposure.   Nina, played by Shantel VanSanten, pretty much filled the void on the team. Now Nina has to make a big choice before Maggie comes back. She departs for the White Collar section as Maggie returns. How do you feel about Nina moving from Jubal's team to another one? Do you think she will give birth?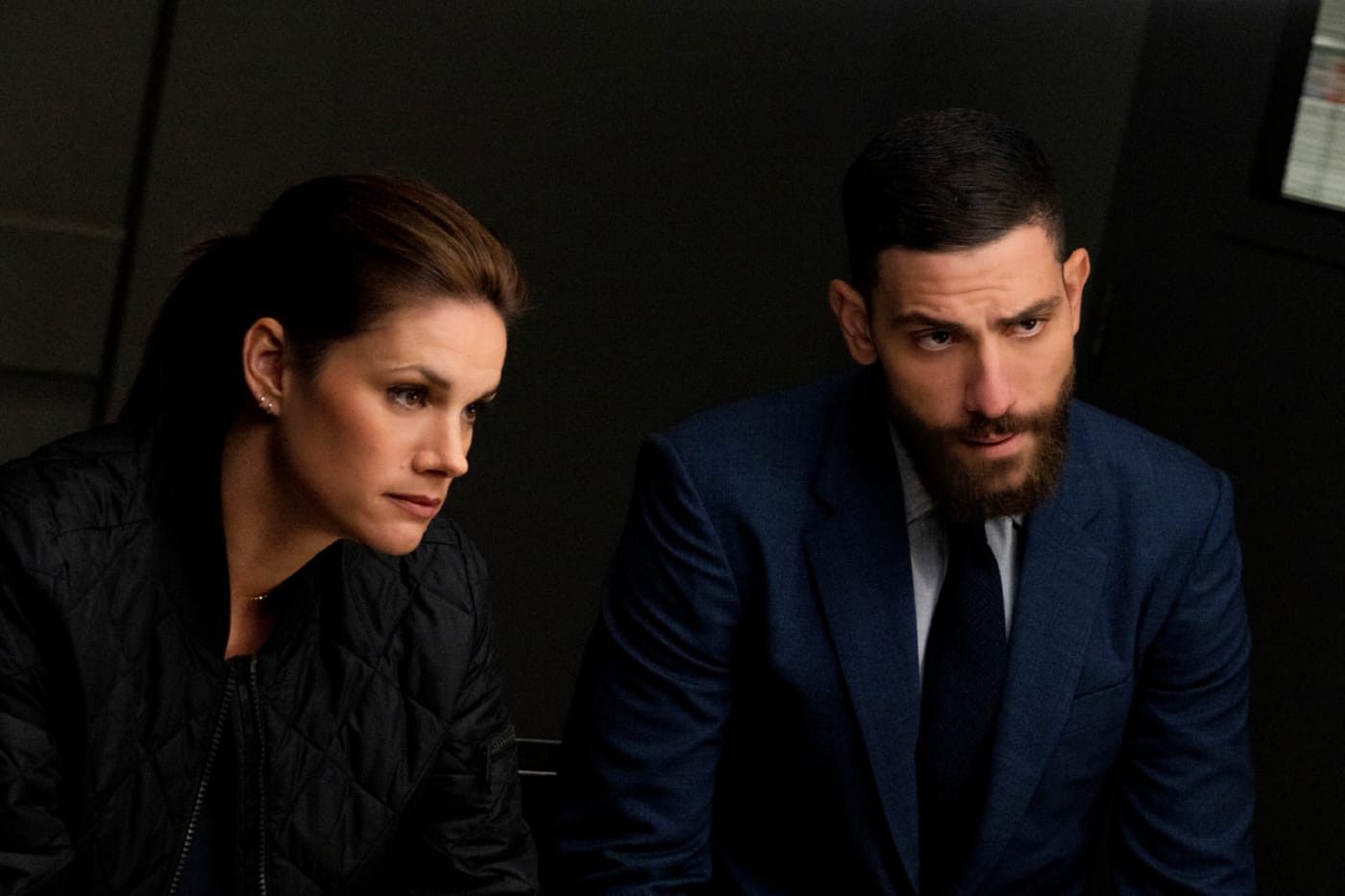 After Missy Peregrym's maternity leave reprised her role as Maggie, The title of her first episode back, is "Ready or Not," and this really does, in some ways, spell out the difficulty that lies ahead for her. she is attempting to return to work before she fully recovered from her illness. Following a period of absence due to medical issues, Maggie inadvertently reveals information that causes OA to be concerned.  Actually, she assists the team in investigating two homicides: a law student and a young man with possible gang ties. You can read the complete summary of the seventh episode of the fifth season of FBI below.
FBI Season 5 Episode 7 Promo
FBI  Episode 5×07 Synopsis:– Maggie returns from medical leave and helps the team investigate two homicides: a law student and a young man with possible gang ties; an inadvertent revelation from Maggie causes OA to worry that she is rushing back into the job too quickly.
FBI Season 5 Episode 7 Release Time
FBI Season 5 Episode 7 will release on CBS on Tuesday, November 15, 2022, (8:00-9:00 PM, ET/PT). The show will air on CBS and will be streamed live and on-demand on the CBS app as well as on Paramount+. Google Play, YouTube, DirecTV, Vudu, FuboTV, Microsoft Store, iTunes, Xfinity, and Spectrum are among the paid live-streaming and VOD alternatives available.
FBI Season 5 Episode 7 Cast
REGULAR CAST: Missy Peregrym (Special Agent Maggie Bell) Zeeko Zaki (Special Agent Omar Adom "OA" Zidan) Jeremy Sisto (Assistant Special Agent in Charge Jubal Valentine) Alana De La Garza (Special Agent in Charge Isobel Castille) John Boyd (Special Agent Stuart Scola) Katherine Renee Turner (Special Agent Tiffany Wallace) RECURRING CAST: Taylor Anthony Miller (Kelly Moran) Vedette Lim (Elise Taylor) James Chen (Ian Lim) Roshawn Franklin (Agent Hobbs)
FBI Season 5 Episode 7 Guest Cast
GUEST CAST: Jeff Lima (Mateo Diaz) Robert Lee Hart (Jose Florial) Andrea Abello (Marisol Lugo) Roggi Chuquimarca (Enrique "Kiko" Cortez) Briana Aponte (Brianna) Tara Anika Nicolas (DEA Rep Jordan) Mathew Montalvo (Frankie) Corey Militzok (Sam) Jimmy Preston Lopez (Soldier) Onika Day (NYPD Detective Williams) WRITTEN BY: Heather Michaels & Thomas Kelly DIRECTED BY: Stephen Surjik
 FBI Season 5 Episode 6 Recap
While out for a drink, Liza Peters notices a man on the monitor in her son Luke's room. When Carmen the nanny goes to investigate, the man shoots her. The former lover of the nanny, Thomas Mitchum, had fingerprints on the back door. Mitchum's residence is raided by the team. He only runs in order to flush his narcotics down the toilet. No Luke is present. While acknowledging his presence, Mitchum claims he was only hanging out with Carmen. He noticed a car full of men parked close by. They are recognized as a group of terrorists from Chechnya. Liza claims she is unable to identify any of them. Scola is dubious about Liza's response. Ahkmad Petrov is the suspect that OA and Tiffany are driving after. Nina ultimately kills a different Chechen riding a motorcycle. Liza received a burner phone from the terrorists. She is no longer living at home. Behind a fireplace grate, Nina discovers a safe. The safe has cash, credit cards, and six passports with various names on them. Liza works for the CIA.
Liza spent two years working in Chechnya. Nina tells Scola that he is the father and that she is expecting.  The asset that belongs to Liza, Milana Kerimova, is the target of Petrov. Prior to the arrival of the squad, Liza picks up Kerimova. They follow Kerimova, who is being sedated in the backseat of Liza's rental car. Nina decides to participate in the swap in Kerimova's place. Petrov sends a subordinate to the exchange who is unaware of Kerimova's appearance. He wants Liza to take them both to Petrov in her car. The thug is taken out by Nina and Liza. Nina enters with Liza since she won't wait for backup. After being shot in the leg, Liza is unable to continue. Nina rushes to find Luke but is captured by Petrov. In time, Scola arrives and shoots him. it was revealed that Nina has decided to move to the white-collar crime division two floors down… when she found out she was carrying Special Agent Stuart Scola's child. Though she hasn't said what she plans to do about the pregnancy. Nina is taking some time off to consider her options.