Domina is a compelling British-Italian historical drama television program that examines the political squabbles in Ancient Rome from a particularly female viewpoint. Both Sky Atlantic in Italy and Sky Atlantic in the UK broadcast the program, which was primarily written and created by Simon Burke. The series, which stars Kasia Smutniak as the fearsome Livia Drusilla (Kasia Smutniak), is an engrossing examination of the life and development of this terrible woman who also happens to be the wife of the Roman emperor Augustus Caesar.
The program received praise for its representation of the complex dynamics and aspirations that built the Roman Empire when it made its debut on May 14, 2021, in both Italy and the UK. Domina was picked up by MGM+ for a second season, which debuted on July 9, 2023, in the United States. Domina Season 2's eighth episode takes viewers on a turbulent trip through the political intrigue, betrayals, and complex relationships of ancient Rome. Who Killed Drusus in Domina Season 2 Episode 8?
Domina Season 2 Episode 8 Recap: "Control"
Nero Claudius Drusus (Ewan Horrocks), Livia's stepson, refuses to follow orders to go back to Rome and joins up with an enemy camp at the start of the episode. He intends to assault Rome with a stronger force, demonstrating his desire for power that exceeds even Livia's aspirations for the empire. Drusus, who was brought up with the aspirations of reestablishing the republic, starts to disagree with Livia's advice, possibly signaling a betrayal.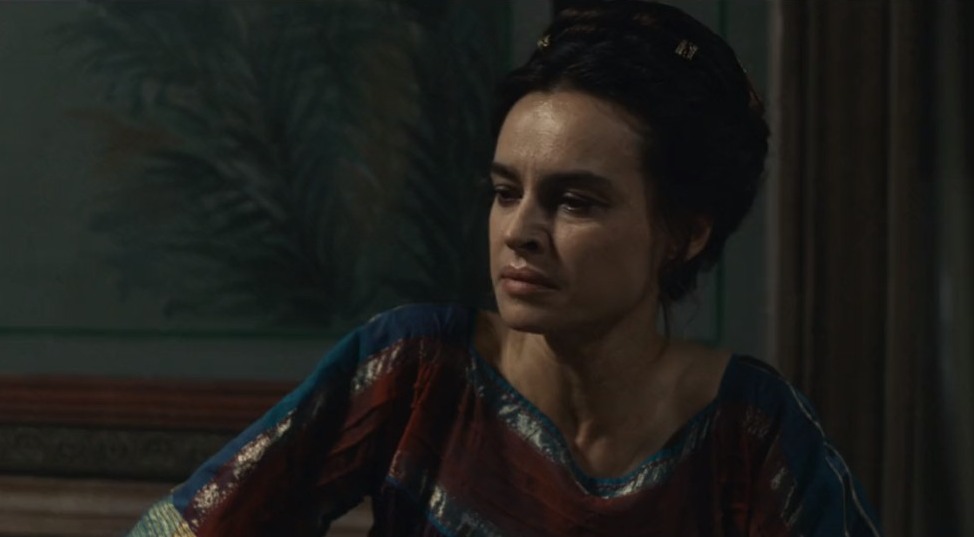 Julia (Liah O'Prey) and Livia's eldest son Tiberius (Benjamin Isaac) maintain their troubled marriage while keeping secrets that could jeopardize the balance of power. Livia engages in intricate maneuvering as a result of Julia's child, who was born during the marriage and creates issues regarding paternity and heirs.
Julia becomes pregnant with a kid who was not fathered by Tiberius, complicating Julia and Tiberius' marriage. A secret that Livia deftly manages to maintain from Augustus is hinted at by the couple's distinct lives. The delicate equilibrium is in danger of falling apart as a result of the intrigue surrounding Julia's unborn child and Livia's manipulation.
Due to her pregnancy, Marcella (Alaïs Lawson), Octavia (Claire Forlani)'s daughter, is the target of blackmail, and Livia sets up a trap to keep control. However, tragic events follow as the web of deceit falls apart, casting Marcella's future into doubt.
As Marcella enlists Livia's assistance to persuade her husband, Iullus (Oliver Dench), to accept the child, Marcella's pregnancy turns into a cause of friction. As she travels a perilous path to ensure Marcella's future, Livia's answers are put to the test. Marcella's situation is portrayed in a way that deepens the plot and calls into question Livia's position as the story's go-to problem-solver.
[Finale] Domina Season 2 Episode 8 Recap: Is Drusus Dead?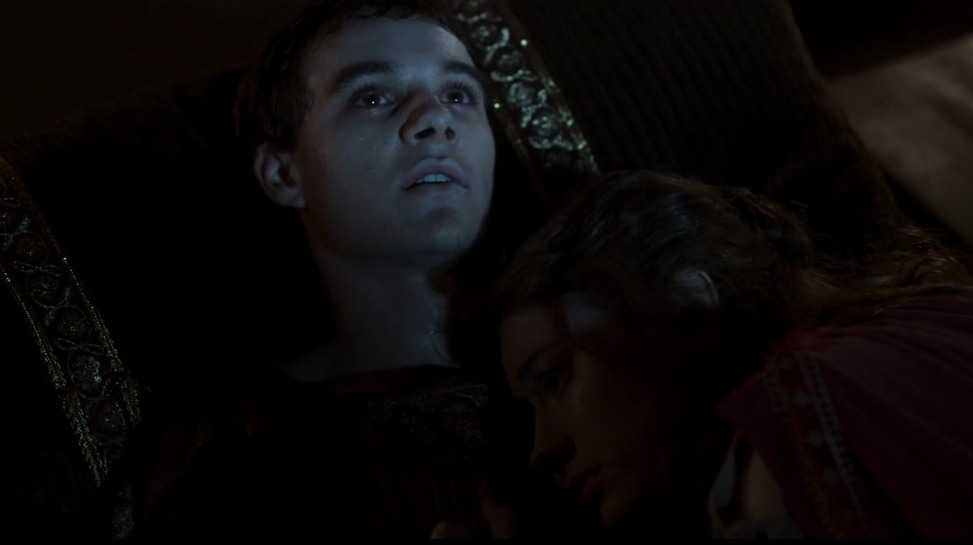 The surprising outcome for Drusus serves as the episode's conclusion. Being severely hurt and blinded, he thinks of assisted suicide, showing a side of himself that is similar to Livia's tenacity.  When Tiberius arrives at Drusus' camp, he learns that the man has suffered severe injuries and lost his sight.  Drusus' desire is fulfilled by Tiberius and Tycho (Alex Lanipekun ), setting up an emotional and heartbreaking scenario. Drusus dies while holding Antonina Minor close to his heart after having his wrists slit by Tiberius and Tycho as part of an assisted suicide. It was difficult to watch Drusus voluntarily accept death in such an emotionally charged scenario.
As the episode comes to an end, Livia learns of a betrayal that rocks her world. The characters are propelled into unexplored territory by the complex web of alliances, power struggles, and personal grudges, setting the stage for an exciting third season.
Domina With a focus on the ambitions, betrayals, and sacrifices that defined the lives of its protagonists, Season 2 Episode 8 provides an exciting and intricate representation of the power dynamics in Ancient Rome. The events of the episode take place in a society where ambition, survival, and the desire for power are the driving forces, leaving fans anxiously anticipating the revelations and conflicts that lie ahead in the upcoming season.