On May 26, 2021, Fox broadcast the first episode of the fascinating American reality television program Crime Scene Kitchen. The show gives a distinctive spin on the conventional cooking competition. It is hosted by the charismatic Joel McHale and features the culinary know-how of the judges Yolanda Gampp and Curtis Stone.
Crime Scene Kitchen is an exciting culinary adventure that tests competitors' powers of observation, imagination, and baking. The show has a devoted audience because to its alluring concept, charming hosts, and sharp judges. Viewers are treated to a special blend of culinary prowess and tactical deduction as each episode solves the riddle of the "crime scene," creating a totally unique reality TV experience.
Crime Scene Kitchen Season 2: Meet the Winners Amber Croom and Yassmeen Haskins
The second season of the riveting American reality television program Crime Scene Kitchen came to a close with a dramatic climax that kept viewers on the edge of their seats. The winners, Amber Croom and Yassmeen Haskins, won by showing their extraordinary culinary skills and inventive know-how.
None of the three finals teams were able to identify the cake taste in the competition's final bake, which made it difficult. In the end, Amber and Yassmeen's success was greatly influenced by their cake's close likeness to the desired design and their expertise at cake decorating.
The winner of "Crime Scene Kitchen" Season 2 received a cash prize of $100,000. The prize money will be used by Amber and Yassmeen, who each already run their own modest business, for their joint endeavor Beye Beignets. Their goals go beyond baking, and they want to utilize the money in a variety of ways to help their neighborhood.
Crime Scene Kitchen candidates encountered a variety of obstacles throughout the tournament that put their baking prowess and forensic reasoning to the test. The contestants had to piece together clues and construct complex desserts based on a "crime scene" in a fully furnished kitchen for the Joel McHale-hosted competition show. Despite the intense pressure and difficult challenges, Amber and Yassmeen stood out for their creativity and cooperation.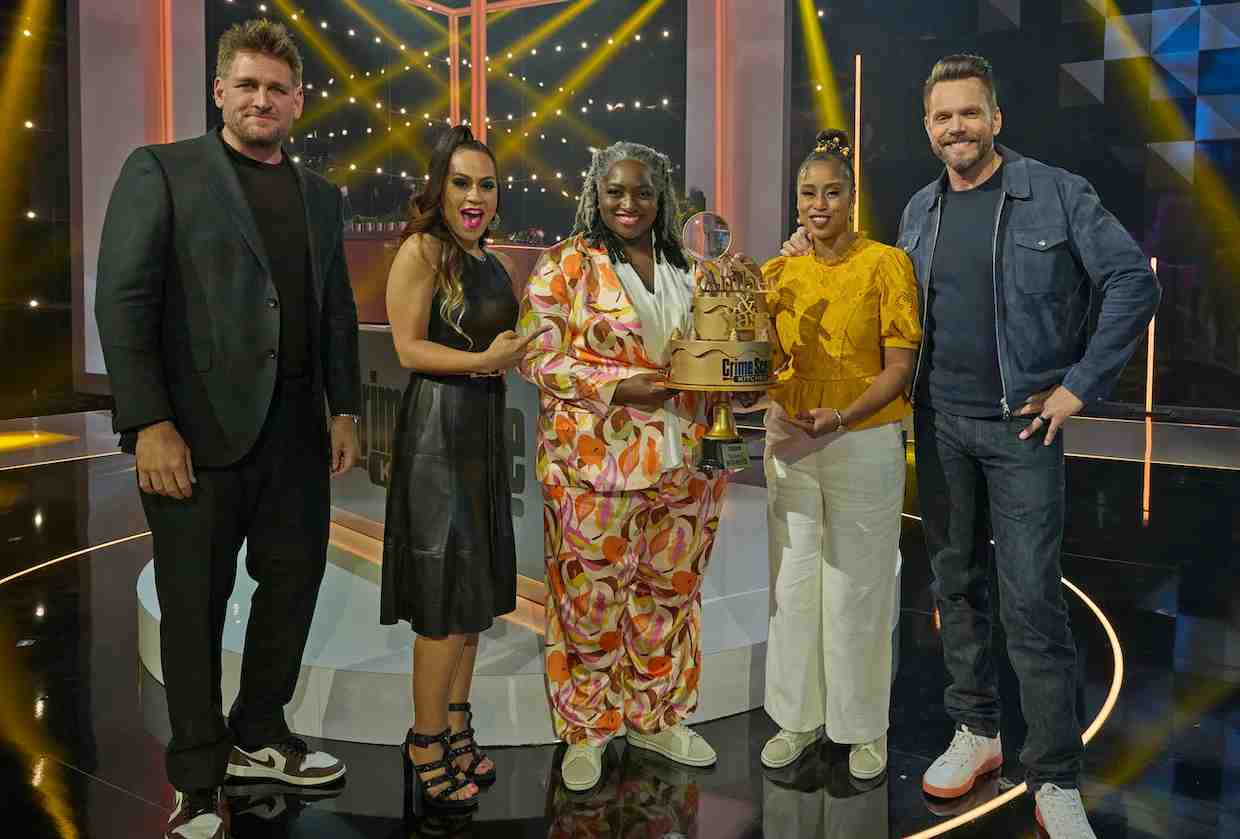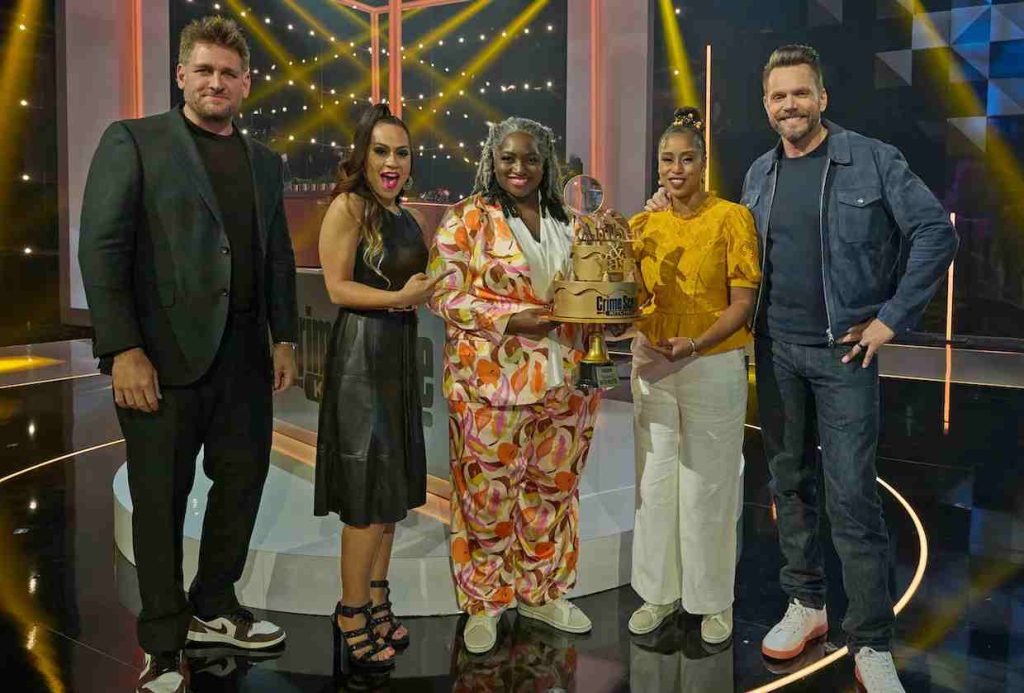 The creators of Cocoa & Nuts Pastries, Yassmeen Haskins, and And 4 Dessert, Amber Croom, made a dynamic team that showcased their expertise in the culinary arts. The fact that the two had never worked together in a kitchen before the competition makes their success all the more amazing. Despite this, their close relationship and complementary abilities helped them win.
The judges were won over by Amber and Yassmeen's inventive creations in the dramatic finale, which demonstrated their aptitude for figuring out tricky riddles and making exquisite sweets. Despite the difficulty of their final bake, a "Dark & Stormy" cake, their perseverance and ability allowed them to take home the coveted title of Crime Scene Kitchen Season 2 victors.
Beyond their success on the show, Amber and Yassmeen have turned it into a successful company. The pair started Beye Beignets, a business that strives to spread the word about their delicious pastries, after being inspired by their experiences on Crime Scene Kitchen. They are causing a stir in the Baltimore area and intend to take their firm nationwide, bringing their culinary prowess and talents to a larger audience.
Amber and Yasmeen provided reflections on their trip while discussing their experiences on Crime Scene Kitchen. The team maneuvered the challenging situation with dedication and innovation, overcoming difficulties in decoding clues as well as the strain of the competition. Their distinctive viewpoint and dedication to excellence set them apart and contributed to their merited triumph.
As Crime Scene Kitchen viewers rejoice in Amber and Yassmeen's success, their tale serves as motivation for budding cooks and foodies everywhere. The pair's transformation from strangers in the kitchen to business partners exemplifies the value of teamwork, perseverance, and a common love of the culinary arts.
Success is attainable with patience, inventiveness, and a willingness to take on new challenges, as Amber Croom and Yasmeen Haskins have demonstrated. Their success on Crime Scene Kitchen Season 2 is evidence of their extraordinary abilities and a reminder that the heights of culinary brilliance are incalculable.
Best wishes for further success in the fields of culinary innovation and entrepreneurship go out to Amber Croom and Yassmeen Haskins for their outstanding triumph in Crime Scene Kitchen Season 2.