After The Next 365 Days' uncertain finish, 365 Days 4 can't be ruled out. The trilogy was based on the books by Blanka Lipiska, and while the first film was a faithful adaptation, it departed from the book's events in the second. This continued in the third film, which, in contrast to the book it was partially based on, essentially told its own plot. All of this built up to a conclusion that was quite different from the events of the trilogy of books.
Therefore, it's impossible to rule out the possibility of a fourth 365 Days film appearing on Netflix, especially if The Next 365 Days proves to be as popular with audiences as the first two films for the streaming site were. In light of this, (tvacute.com) here is all the information you require for a future 365 Days 4.
[Netflix] The Next 365 Days Ending Explained: Who does Laura choose?
Will there be a fourth installment of 365 Days on Netflix?
Netflix hasn't officially announced 365 Days 4, but given The Next 365 Days' enigmatic ending, a return for Laura and Massimo can't be ruled out.  You can rewatch the full trilogy on Netflix right now if you're craving some Massimo and Laura sex.
When could Netflix release 365 Days 4?
As previously said, 365 Days 4 has not yet been officially confirmed by Netflix, therefore as of August 2022, no release date has been set.  Two years passed between 365 Days and its follow-up, 365 Days: This Day, so if a fourth film is in the works, that timetable seems more feasible. It implies that, if it happens at all, we may have to wait until 2024 to see Laura and Massimo again. We might not have to wait too long to learn whether there will be a new movie from Netflix because the company normally bases its decision on a film's or TV show's performance during the first 28 days. As soon as we learn anything, we'll inform you here.
The cast of 365 Days 4: Who would return for 365 Days 4?
If a fourth installment of the 365 Days series were to be produced, Anna-Maria Sieklucka and Michele Morrone, who plays Laura and Massimo, respectively, would undoubtedly return. Nacho, played by Simone Susinna, has practically taken on the role of the third character in the series, so he would return as well, especially given that, depending on his choices, he might play a bigger role in Laura's future. Laura's parents Klara and Tomasz, who were played by Ewa Kasprzyk and Dariusz Jakubowski, respectively. Otar Saralidze returns as Olga's fiancé and Massimo's right-hand man Domenico. Magdalena Lamparska will also probably return as Laura's best friend Olga.
How do the 365 Days third film's ending set up the fourth?
We have the entire plot summary for The Next 365 Days right here if you want to know everything that happened. We'll only focus on the climactic scenes as though a fourth film exists; that will be the thread that is continued. Laura finds Massimo on the beach after Nacho assures her that he would wait for her. He knows about her beach bonk with Nacho, so she presumably expects him to be furious, but he's actually rather chill. He discusses how he's "She mentions a line from a book his father had read to him as a youngster, "If you really love something, just let it go," and says she is "devastated" by the fact that she feels she can't talk to him about the death of their baby. If it returns, it is always yours. If not, it was never intended to be." When Laura looks at him and says, "One day, you'll also be a great father," Massimo asks, "Are you back, baby girl?"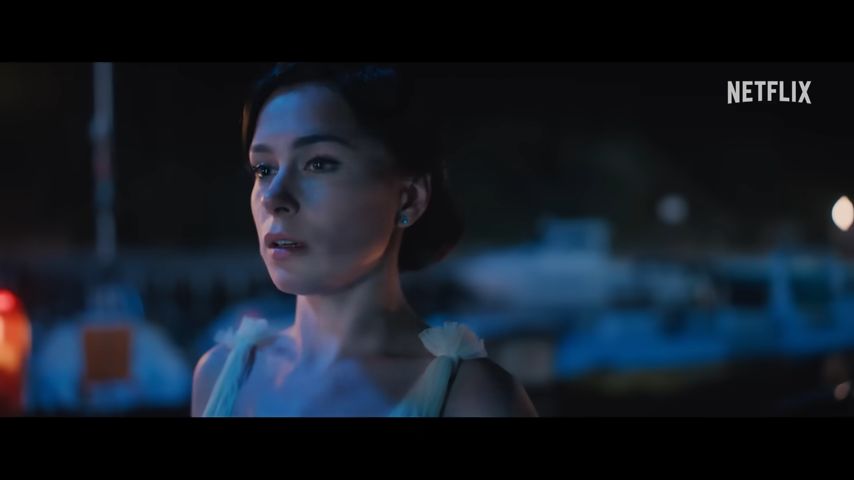 That line serves as the movie's cliffhanger, so if a fourth film is produced, it will have to continue where the third left off. As the fourth film opens, Laura has already made up her mind about who she wants to date—Massimo or Nacho—and there is little sign of their relationship turmoil escalating. It might possibly revolve around Olga and Domenico's wedding because their romance wasn't given much attention in the third movie. A wedding would be the best place for everyone to express their emotions, which could lead to further drama. A fourth 365 Days book by Blanka Lipiska hasn't been published yet, but as the third film ends very differently from the third book, a prospective fourth movie would still need to tell its own tale. All we can really tell for now is that there will be a lot of sex if 365 Days 4 does air on Netflix.