Massimo Torricelli, a Sicilian mafia lord, and Laura Biel have a sexy relationship that is the focus of the 365 Days movie series. Massimo kidnapped Laura and allowed her 365 days to fall in love with him, which led to their unorthodox love story. She eventually started to feel something for the crime leader, and they got married at the beginning of the second 365 Days movie, This Day. But in the second movie, Nacho—who was initially introduced as a hot gardener until it was revealed that he was the son of a rival criminal boss—also made an appearance as a potential love interest.
The love story of Laura and Massimo has come to a close in The Next 365 Days, and of course, there was drama every step of the way. In 365 Days: This Day, the shocking cliffhanger when Laura was shot by Massimo's ex-girlfriend Anna, we already knew that Laura had survived. In the most recent installment of the series, The Next 365 Days, Laura is forced to choose between Nacho and Massimo, which is a difficult decision.  (tvacute.com) We're here to go under the covers with The Next 365 Days to uncover everything.
What happened in the 365 Days 3 Movie?
After being shot in the closing seconds of the last movie, This Day, Laura is shown in the beginning of The Next 365 Days recovering. She remains with Massimo at this time, and he warns Nacho and his father not to go back to Sicily because doing so will start a full-fledged war between the two mafia families. Laura starts to question their relationship as Massimo reverts to his old domineering behaviors, and she starts to fantasize about dating Nacho. To divert herself from the difficulties and sorrows of her marriage as Massimo starts to have sex with other women, Laura pours into her career as a fashion designer.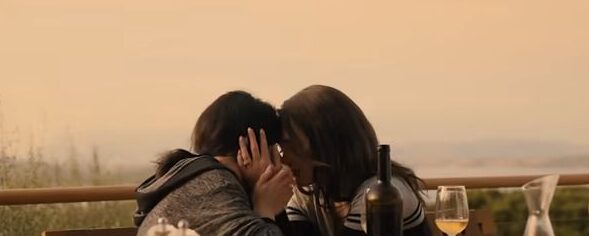 Nacho is able to track her down in Lagos, Portugal, where she has been invited to a fashion show. He confesses his love to Laura and tells her that he protected Massimo's life during the gunfight at the conclusion of the second movie. He did this instead of just accepting Nacho if her husband had passed away because he knew Laura adored Massimo and he desired Laura to be free to choose between him and Massimo on her own.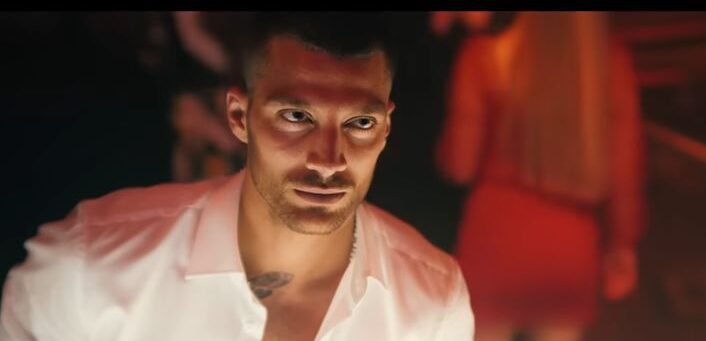 Laura travels to her Polish home in an effort to collect her thoughts and eventually decide between her two suitors. There, she tells her parents about her predicament and confesses her love for Nacho. However, Olga finally phones Laura and confesses that Massimo has been getting irate over her delay, and she has made the decision to return to Sicily.
The Next 365 Days Movie Ending Explained: Who does Laura choose?
According to the conclusion of The Next 365 Days, neither Massimo nor Nacho are Laura's preferences. When she returns to Sicily, Nacho is discovered to have also sneaked onto the island. Nacho then brings her back to Massimo's, confessing his undying love for her as they go. But before they get there, Laura tells Nacho that she still has to talk to Massimo about the situation and that she needs more time.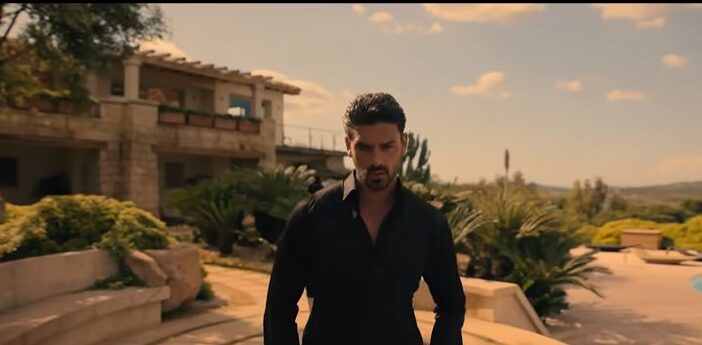 Massimo is waiting for her at the beach when she gets to his place. He narrates to Laura a story about how his father once advised him to let go of something if you truly love it. If it returns, it is always and completely yours. If it doesn't, it wasn't intended to be, anyway. Massimo asks Laura towards the finale of the film if she's going to return to him, but she doesn't respond, and the credits roll before Laura makes her decision. This lets the audience choose whether Laura should pick Massimo or Nacho, leaving Laura's fate in their hands. However, Laura's decision to travel back to Sicily to see Massimo implies that she is willing to give their love one more chance.
What differs in the 365 Days 3 ending from the book?
The third novel by Blanka Lipiska does provide a definitive answer on who Laura ends up with, Nacho, in contrast to The Next 365 Days movie, which puts Laura's romantic situation up in the air. In the third 365 Days book, Massimo and Laura's relationship becomes more strained. While Massimo turns to drugs as a coping mechanism, Laura acquires a puppy named Prada to be her company. Massimo, however, kills Prada out of jealousy as Laura begins to develop feelings for Nacho, though he subsequently denies doing it. Laura is eventually convinced by Massimo to turn against Nacho, but she later realizes that she was duped. She hatches a plan to break up with Massimo and eventually meets Nacho again. Laura and Nacho are engaged and expecting their first child by the book's conclusion.