The branding of the cattle at the Yellowstone Dutton Ranch is the focus of the fifth season's seventh episode of "Yellowstone." When John Dutton leads his cattle into the mountains with his son Kayce Dutton, son-in-law Rip Wheeler, and ranch staff, they soon learn that some of his cattle are infected with brucellosis. John understands that if the state learns about the disease, it will destroy the entire herd. In Yellowstone Season 5 Episode 8, titled Jamie (Wes Bentley) announces his campaign to declare war on his adopted father, Governor John Dutton (Kevin Costner), by raising the possibility of impeachment. The governor isn't really fond of the position, and he's also preoccupied with dispatching his cowboys to the south. (tvacute.com) Here is all you need to know about the conclusion of the Yellowstone Season 5 Episode 8 Recap, in case you missed any of the exciting moments.
Are Jimmy and Emily married?
Yellowstone Season 5 Title Card Tribute to Dr. Glenn Blodgett
When will Yellowstone Season 5 [Part 2] Episode 9 air?
Yellowstone Season 5 Episode 8 Recap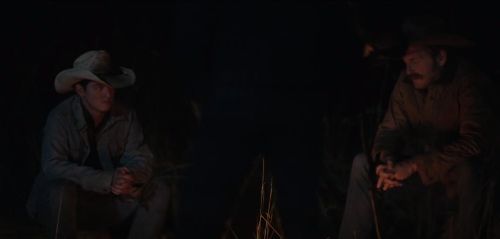 At the start of the episode, a young John, Rip (Kyle Red Silverstein), and company took Rowdy to the railway station. Rip confessed to his prospective father-in-law that Beth's boy toy had made a sexual comment about Beth on the drive back to the ranch. When John finally saw what was going on between Rip and Beth, he had the youngster permanently marked as a member of the Yellowstone. John promised, "Either you'll have a house till the day you pass away, or this ranch will be lost. That is now a cause worth pursuing.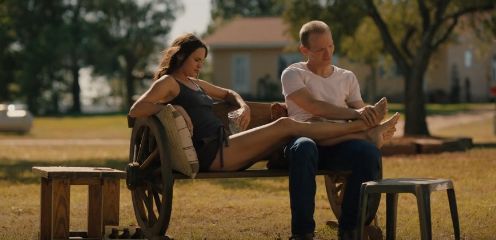 In the present Day! At the Four Sixes in Texas, we discovered Emily (Kathryn Kelly)  and Jimmy (Jefferson White) waking up. They were still adorable together. We finally caught sight of these two! Just a quick glance, though; soon we were on the go, cowboying after Jimmy. The couple kept on their campaign of cuteness that evening, and I sort of half expected her to inform him that they were expecting, but she didn't. Anyway, it's nice to see them. The Texas-bound gang loaded up their cattle back at Yellowstone, and John (Kevin Costner) asked Monica (Kelsey Asbille) if she would let Kayce (Luke Grimes) take care of the ranch while he was in Helena and Rip was in Texas. John giving Kayce a hug and saying, "I love you, son," is amazing. That's worrying.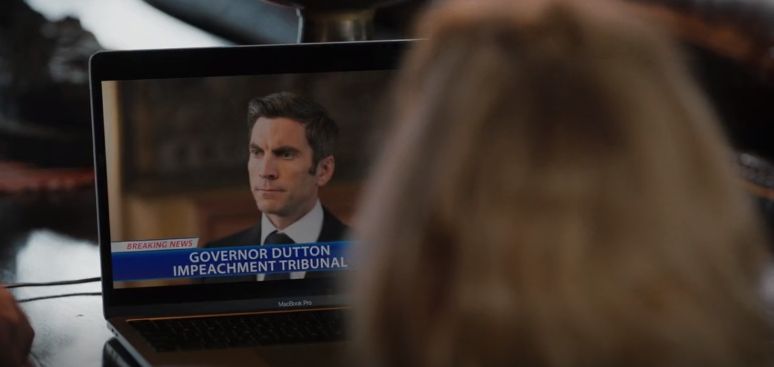 Later, when Jamie was demanding his father's impeachment, John startled Rainwater and Lynelle by showing up to protest the pipeline through the reserve alongside the reservation chairman. The news of Jamie's act spread prior to Rainwater's subsequent speech. Jamie is shown publicly stating that the Senate tribunal appointed by the attorney general's office will seek to remove the governor after voting 67 to 33 in favor.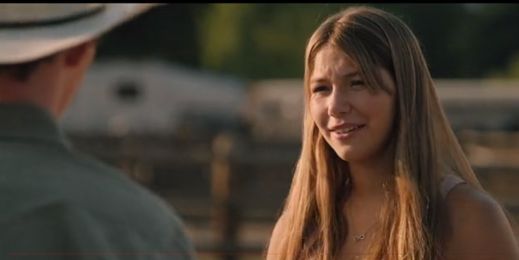 It seems like you've been ambushed, Rainwater said subtly. John told Clara (Lilli Kay) on the way that the only way to win this battle was by threat. How can one combat that? She will see, he assured her. Beth and Summer (Piper Perabo) were arguing at the Dutton home when Summer revealed what Jamie had done and that the state had decided to proceed with the impeachment hearing. What's this later, as the Texas-bound gang was packing up? The young girl also makes a comeback in this scene as she arrives to hang out with Carter. To say goodbye, the young Halie (Orli Gottesman) who had asked Carter to dance stopped by. too sugary equally adorable? How desolate Colby (Denim Richards) appeared when Teeter (Jennifer Landon) left. In his ear, she even said, "I love you." She made a commitment to fly out to meet him in a week after Rip and Beth said their goodbyes.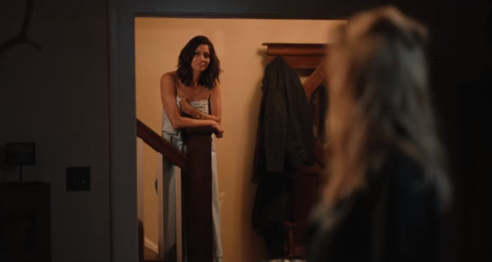 The following evening, Beth visits Jamie to let him know that the Senate tribunal he had earlier in the day publicly announced is the biggest failure of his career and life. It was the ideal speech. They get into a serious physical altercation shortly after Beth enters his house to confront him, and in a dramatic turn of events, she drops Jamie with a big rock.  At that time, a naked Sarah (Dawn Olivieri) comes to the stairs, and Beth can't help but snicker at Jamie's enemy-making. Beth broke up a recent fling between Jamie and Sarah. She claimed that he would either quit or his sister would give him the proof that he killed Garrett. He cautioned her, though, that if she turned him in, she would divulge how many dead his father had left at the train station. He continued by saying that she was aware that John was destroying Yellowstone. He said, "I will remove that menace because our father is the greatest threat to that ranch." This implies war, Beth added pointlessly.
News that the protected wolves may have been killed on John's ranch surfaced. Lynelle summed it up, "It's a hit piece." "The water has a bloody odour." Beth suddenly showed up and proposed transporting the reporters to the train station. She questioned, "Exactly what is it?" John gave her the response without even batting an eye. Jamie is aware of it, she said. John was aware, but… Was there a "but" there? As she saw it, yes.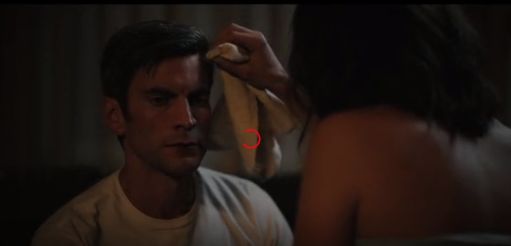 Sarah attends to Jamie's injuries at his home and queries him about what he believes Beth will do next. Jamie, who is privy to Beth's methods, acknowledges that she will try to have him assassinated, which will cause Beth and John a lot of trouble if they do decide to remove Jamie from the board. Sarah chuckles at the idea and suggests that he employ a security squad instead. But Jamie wants to take the initiative rather than play defense. He tells Sarah that he needs to employ experts to remove Beth from the game permanently and implies that he and Beth are the same. (Jamie's going to attempt to murder Beth now? When will these two siblings get along?)
The following day, Lloyd called Carter, appearing content after spending the night in a woman's embrace. Shortly after, Monica suggested to Kayce that they relocate to the east camp and have him take care of the ranch while everyone was away. Maybe this is how we can have the ranch and the future, she mused.