Dr. Glenn Blodgett, who is that? The Western television series Yellowstone Season 5, on Paramount Network, featured a tribute in the title card of tonight's episode 8. Not only that, but in this instance, we also gained some insight into him. Let us first go over what happened in the mid-season finale. An all-out fight breaks out inside the family at the same time that half of the ranch's cowboys and members of the Yellowstone family who will sacrifice anything for the Duttons and the ranch. They leave for greener pastures. On the other side, Jamie's attack on his father and family is unstoppable. he intended to call a vote to remove John (Kevin Costner) as governor prior to the Yellowstone midseason finale. In the meanwhile, Jimmy and his girlfriend Emily, who are deeply in love and enjoying one other's company, were reintroduced to us. The captivating episode comes to a close with Monica was reminded by Kayce that she had a choice between the ranch and how he saw her. She is confident that East Camp is the answer. The amazing episode honours Dr Glenn Blodgett's cherished memory. Naturally, viewers could be interested in learning more about Blodgett and his death. Let's discuss this here (tvacute.com)now!
 When will Yellowstone Season 5 [Part 2] Episode 9 air?
[Mid-Season Finale] Yellowstone Season 5 Episode 8 Recap
Who is Dr. Glenn Blodgett?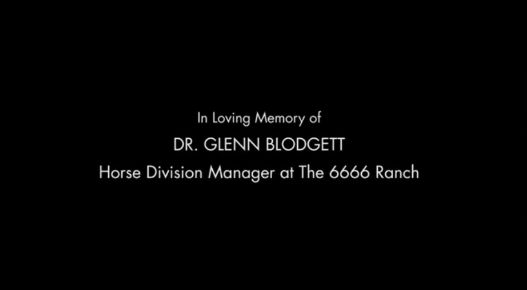 The Horse Division Manager of The 6666 Ranch, Dr. Glenn Blodgett, was honoured with a lovely tribute in this episode. An episode's direction can be affected by a personal loss like that, but in this case, it was helpful and well-timed to reengage with the plot. Dr. Blodgett was born on December 21, 1948, and his parents named Helen Johanne and Clarence Ralph Blodgett. in his 73 years he had come a long way from the family farm in Spearman, Texas to becoming a leader in the American Quarter Horse industry and an ambassador for the breed around the world, representing the ranch and the profession and fighting for the welfare of the horse. The professional contributions made by Dr. Blodgett were enormous. Over the course of a 40-year career at the illustrious Four Sixes Ranch in Guthrie, Texas, he helped to shape the U.S. performance horse industry.
Dr. Glenn Blodgett's Life Journey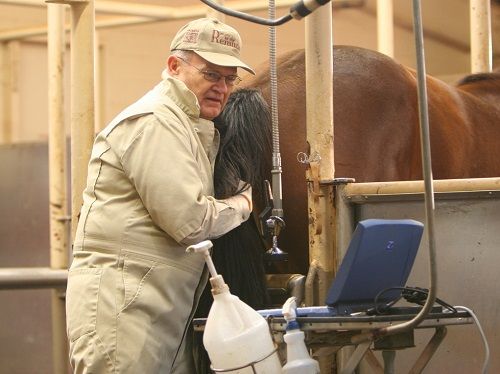 Since he started serving as a Texas Director of the American Quarter Horse Association in 1991, he has been dedicated to the improvement of the American Quarter Horse breed and has been actively involved (AQHA). From there, he held the positions of chairman of the AQHA Executive Committee, AQHA Hall of Fame Selection Committee, and AQHA Executive President. He sat on the Board of Directors, Racing Ethics, and Ethics Ad Hoc Committees for the American Association of Equine Practitioners (AAEP). To the inaugural Texas Horse Racing Commission, he was appointed. the Texas Quarter Horse Association (TQHA), The Texas Equine Veterinary Association (TEVA), the Texas Veterinary Medical Association (TVMA), the American Association of Bovine Practitioners, and the Ranching Heritage Association were additional organisations he actively participated in.
His favourite childhood memory is when he was 10 and bought his first horse, "Smokey." Growing up, Dr. Blodgett had a love for horses, and in the way for which he is well known, he set his sights early and started working hard toward his dream of becoming a veterinarian. After finishing high school, he spent a year studying at Texas Tech University (TTU), a favourite of his father's, before switching to Oklahoma State University (OSU), where he earned a Bachelor of Science in Animal Science. After graduating from OSU, he attended Texas A & M University (TAMU) for veterinary school and started working at the Spur Veterinary Hospital in Spur, Texas, in 1974. Two years later, he relocated to Spearman, Texas, where he and Dr. Tom Latta established Hansford County Veterinary Hospital.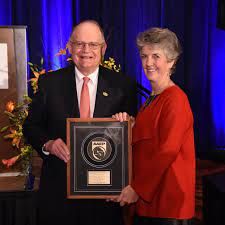 In 1982, Ms. Anne Marion of Burnett Ranches approached Dr. Blodgett about working for her as the resident veterinarian and manager for the Four Sixes Ranch horse division. She was seeking for a good businessperson, horseman, and veterinarian. The two formed a strong partnership with a shared goal of upholding and strengthening the tradition of Quarter Horse breeding on the Four Sixes RanchFrank Merrill, the former president of the AQHA, stated in a statement, "I know of no person more dedicated, sympathetic, and concerned with the wellbeing of our horse than Dr. Glenn Blodgett.". Together, they created a top-notch, multi-tiered organisation with some of the finest race, performance, and working ranch horses the world has to offer. Dr. Blodgett loved horses. His passion, trustworthiness, and honesty distinguished him and the ranch in the horse business. More than 1500 mares were bred there annually under his direction, making the ranch the industry leader in reproduction. During his stay there, the Four Sixes Ranch rose to become the top breeder of American Quarter Horses for both racing and performance, and in 1993 it earned the AQHA Best Remuda Award.
How Did Dr. Glenn Blodgett Die?
Dr. Glenn P. "Doc" Blodgett passed away on November 20, 2022, as a result of a surgical complication. He leaves behind his wife 53-year-old wife Karen Blodgett, his two daughters Brandie Blodgett Mustian and Buffie Guynes, Brandie's husband Mike, five grandchildren, and a sister Marilyn Cline in addition to himself.
All you can do is write about the man you love and respect because it's impossible to summarise the life of an icon or legend in a few paragraphs. The best way to put it, according to Johnny Trotter, one of his closest friends for more than 20 years, is that "I do not know of any other person that has contributed as much to the horse industry, and in every area, as Dr. Blodgett has.
Frank Merrill, the former president of the AQHA, stated in a statement, "I know of no person more dedicated, compassionate, and concerned with the welfare of our horse than Dr. Glenn Blodgett." – avma.org 
One of those who would attest that Dr. Blodgett had a significant influence on his life is Dr. Scot Martin, proprietor of the Hansford Veterinarian Clinic in Spearman, Texas. Dr. Martin claims that Dr. Blodgett was always willing to listen and offer a gentle prod. "I consulted him at every turning point in my professional life, and I followed his advice to the letter.
Title cards, as many of you are aware, are one of the most significant ways in which a programme may honour a person that the show holds dear, and Yellowstone, in particular, has placed a strong emphasis on these throughout the years. When Taylor Sheridan, the creator of these stories, is working on them, he draws inspiration from a wide variety of people in his life. It is important to note that he does in fact have an ownership position in the actual 6666 Ranch. He has a genuine concern for these individuals and is not simply exploiting them for the purposes of the show. During what we can only imagine to be a very trying time, please know that the Blodgett family is in our thoughts and prayers.