In the season finale of 'Yellowstone,' there were a lot of jaw-dropping moments. "Grass On The Streets And Weeds On The Rooftops" is the tenth episode of the show's fourth Beth Gives Jamie An Ultimatum.  there is one person to go train station in the final episode. Let's start it. Who Dies in Yellowstone Finale Recap?
Finally, the battle between the Dutton siblings takes place. Jamie (Wes Bentley) congratulates Beth on marrying Rip when she pays him a visit to his office. She indicates that she knows he was the perpetrator of the incident and directs him to the Bureau of Prisons' website. She, on the other hand, chooses to do it herself, and when he tries to push her away from his computer, she smacks him across the face and pulls out a revolver.
Things have gotten to the point that Beth convinces her brother that she is willing to ruin her life right now, even if it means killing him. Jamie understands how much his sister has learned about the attack once Beth types in Terrell Riggins' name. Jamie admits that he went to Terrell to find out if Garrett was involved, and that Garrett finally confirmed it after he was threatened with a gun.
Beth demands to know why Jamie didn't kill his biological father, but she promptly answers the question. Jamie, she believes, has always wanted his family to die. Garrett, Beth believes, is after the same thing that everyone who assaults them is after their land.
Jamie has two choices, according to Beth. 1) She'll inform John, who will contact the governor, arrest Jamie and Garrett, and throw the blame on Jamie. Jamie will spend the rest of his life in prison, however, Beth believes it will be brief because he will most certainly commit suicide.
Option 2: Garrett will be killed by Rip. She'll then tell Rip that Jamie "had his child taken out" of her belly and sterilized her. The rip will realize that this is why he is unable to start a family of his own, and he will pursue Jamie to the very end of the world.
Beth asks, as she turns away and prepares to go, "Wouldn't you like to know which option I chose?" Jamie falls to his knees and pleads with his sister to wait. She tells him that there is a third choice…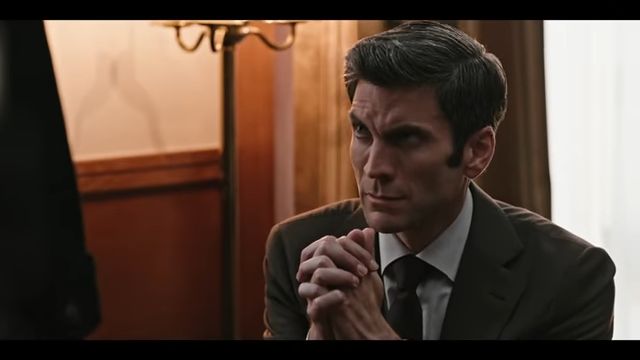 After his conversation with Beth, Jamie returns home. Garrett is getting ready to go. He claims that the last few months have been worth everything he has endured previously. Garrett advises Jamie, "Don't you let those f**king Duttons deceive you into thinking you're a bad man," "You're a good man, son. And I love you."
A shattered "I love you, too, dad," Jamie responds. Right there and then, Jamie fires a single round into his head.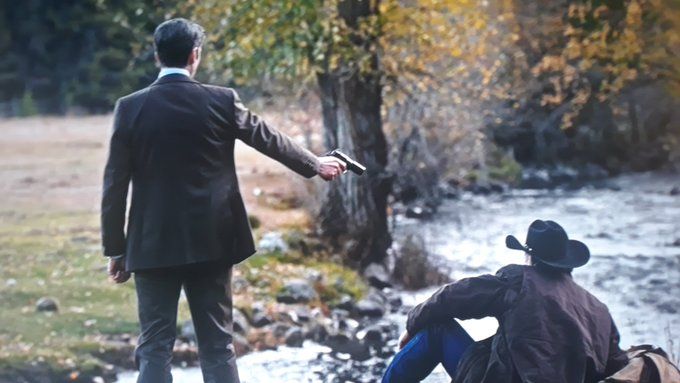 With his dead father slumped less than a foot away, Jamie breaks down crying. Jamie murders his father. This was the third option.  He travels through the night to dump Garrett's body at the Wyoming "train station" hours later.
A season of #YellowstoneTV wouldn't be complete without one more trip to the train station. pic.twitter.com/Ys8qoMhOTK

— Yellowstone (@Yellowstone) January 3, 2022
Beth arrives first and surprises her brother by taking a snapshot of Jamie dragging Garrett's body from his car. "I think you should have gone with option one or two." "Three is going to be the worst," Beth says. She hisses, "You're f**king mine now."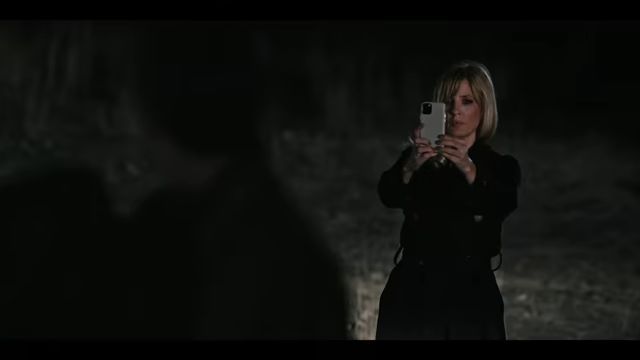 Beth returns to the ranch the next day and approaches John. She's maintained her word and destroyed everything that has harmed him. That might signify a lot of things in Beth's case. John is curious as to whether or not another son has died today. "Dad, he was never your son," Beth explains. Despite the fact that Jamie is a "disappointment and his worst failure," John still loves him.
Garrett Chapter is closed in the finale episode of Yellowstone Season 4.