The Dutton family's journey through one of the most trying decades in recent history has been fascinating to follow on The prequel series 1923. Fans can't help but wonder Who's Pregnant and who's John Dutton's grandparents are in 1923, despite the fact that 1923 has a plethora of interesting characters that we have thoroughly loved getting to know within its own history, the fact that 1923 has its own timeline. Which Dutton Bride Is Pregnant? We have all the details you need on him right at tvacute.com.
How to Watch 1923 Season 1 Episode 8 [Finale] Online
'1923' Episode 8 [Finale]: Expectations!!
 1923 Episode 7 Recap: Ending Explained! Who follows Alexandra to Italy?
1923 Season 1 Episode 5 Recap 'Ghost of Zebrina': Is Emma Dutton Dead?
•Who is John Dutton's Grandfather? Theory Cleared!
Who's Pregnant on the "1923" Season 1 Finale?
We'll admit that this is a bit of a Jack Dutton, but it's the truth. Yet, if we were forced to make a guess, we would still go with Jack and Elizabeth because Elizabeth is now carrying Jack's child. Because Elizabeth Dutton is exhibiting the same symptoms that pregnant women do, Jack Dutton and his wife Elizabeth are under the impression that she is carrying their kid. Yet, she was shot in the stomach only a few weeks earlier, causing a lot of fans and obstetricians to speculate that the trauma interfered with her reproductive system in some way. If you know anything about Taylor Sheridan, you know that the situation might be much worse. An additional possibility is that Liz is pregnant, but she miscarries or otherwise loses the kid. It does not look well for the couple based on the picture below: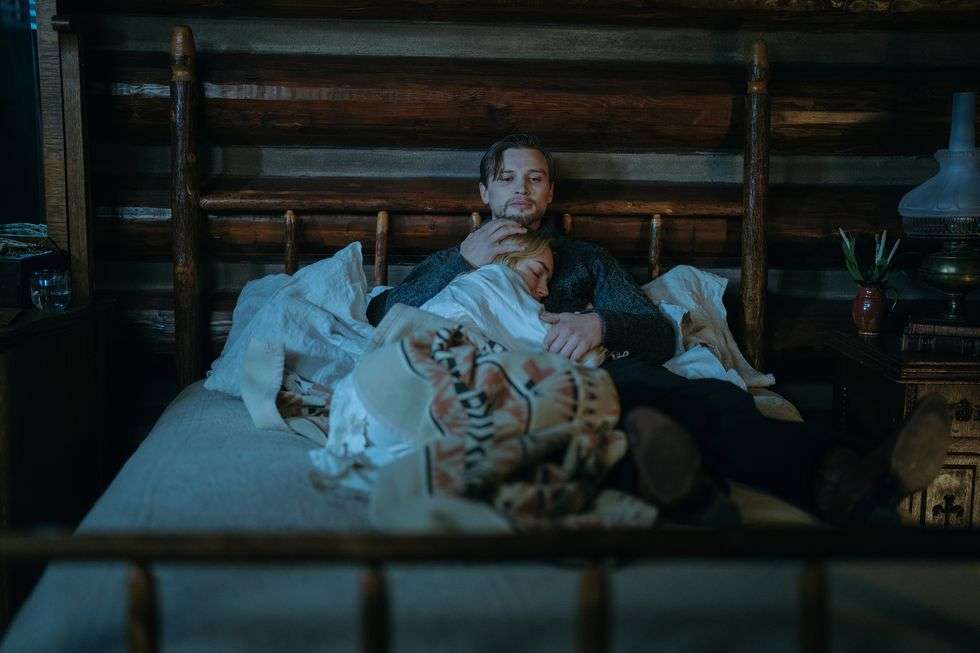 It made perfect sense, considering that Jack is frequently used as a nickname for John, which meant that the name could be readily passed along. Yet, a few fans have begun to hypothesize that Spencer and Alex might also be in the running for the prize.
It would appear that this is one of the secrets on the 1923 set, as both Brandon Sklenar and Michelle Randolph have stated in interviews that they are unsure as to whether or not the characters they play are the immediate ancestors or descendants of the Duttons living in the present day. Our forecast is that, by the time the first season of 1923 is over, we won't have a clue as to who John Dutton's grandparents are.