Another decision that was obvious to make was the one made by Paramount+ renewing the Yellowstone prequel 1923 for a second season just before the show returned from its holiday break. In contrast to the one-shot that took place in 1883. The series returns with its first new episode since January 8, 1923, picking up with Spencer (Brandon Sklenar) and Alexandra (Julia Schlaepfer) starting their long journey from Africa to Montana, in which a high-dynamic war is waiting where Dutton enemies Banner Creighton (Jerome Flynn) and tycoon Donald Whitfield. Banner has come up with a new plan to defeat Duttons. Somewhere far away, In the Native American Teonna Rainwater, played by Aminah Nieves, runs away from an abusive boarding school and searches for a place to call home. Continue reading at tvacute.com for an in-depth analysis of everything that took place in 1923 Episode 5, to get all the information you need.
1923 Episode 5: Tribute to Derek Chavez
• [Exclusive] 1923 Season 1 Episode 5 Photos
• 1923 Episode 5 Cast: Meet the New Cast
1923 Season 1 Episode 5 Recap 'Ghost of Zebrina'
The episode opens with Cara Dutton, played by Helen Mirren, riding a cart to the local post office. She finds out that there is not yet a letter from Spencer. When Cara returned she administers Jacob Dutton's wounds. After being shot by Banner Creighton, Jacob, played by Harrison Ford, is making a gradual recovery. While everything is going on, Jack Dutton assumes control of the Yellowstone Ranch. There is a dinner with the Dutton family, but Emma Dutton played by Marley Shelton is still grieving the loss of her husband, John Dutton, even if everyone is together. At the Christian boarding school for Native Americans, Father Renaud played by Sebastian Roché comes across the bodies of Sister Mary and Sister Alice, both of whom had recently passed away. In addition to this, Teonna Rainwater has been reported missing, and Father Renaud believes that she is to blame for the fatalities. After questioning and assaulting Teonna's cousin, Father Renaud sends his men to get Teonna so that he can continue his interrogation.
Emma avoids all of them. She has faith that her own son, Jack Dutton can look after himself now that he is an adult, and she assures him that Elizabeth will be there for him if he needs her. Emma retreats to a remote area of the Dutton home. Despite Cara's best efforts to resuscitate her, she makes it plain that she isn't interested in the latter's counsel. Emma ends her own life that night despite Cara's efforts. she shoots herself. A modest funeral service is held for Emma by the Dutton family. During this time, Jacob begins his recovery with the help of his physicians, and for the first time since he was shot, he walks.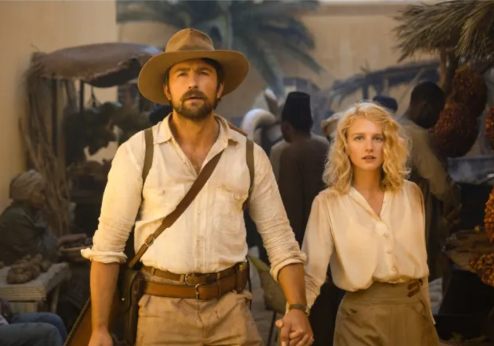 As they look for a way to get to the United States, Spencer and Alexandra travel by boat through Africa to the city of Nairobi in Kenya. He makes an effort to reserve a room on the RMS Franconia but quickly discovers that the atmosphere there is hostile. Spencer has come to the conclusion that it would be foolish for him to bring Alexandra along on the ship, therefore he is looking into other transportation options. In Africa, Spencer meets Lucca, the captain of a tug boat, and they immediately hit it off. Lucca is in his old age and ill health. As a direct consequence of this, he is looking for someone to fill the role of deckhand for him.
In the meantime, Teonna continues to go across the plains, but she runs into difficulties when she is attacked by a wolf during the night. Teonna makes it through the night by scaling a mountainous rock. Hank (New Cast (Michael Greyeyes), a Native American guy who is acquainted with Teonna's father, comes to her rescue early the next morning. On the other hand, Alexandra is successful in persuading Spencer to bring her along. In the meantime, Jack is compelled to sell his cows at Yellowstone Farm in order to reduce the amount of money he spends.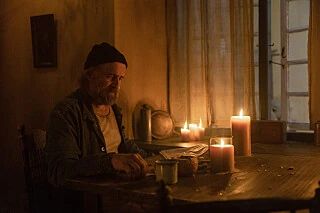 Captain Lucca is going in the direction of the Suez Canal. As a result of the fact that Spencer is confident in his ability to locate a risk-free route to London through the Suez Canal, Lucca offers Spencer a job as a deckhand on his ship. On the other hand, he is worried about Alexandra and makes an effort to abandon her.  Jack and Elizabeth had a disagreement on the direction of their relationship. On the other hand, Jack gives Elizabeth the assurance that he wants them to spend the rest of their lives together. Jack and Elizabeth officially announce their marriage after exchanging vows with one another. In the kitchen, Elizabeth breaks the news to Cara that she is expecting a child, and the two women immediately begin making wedding arrangements.
With the assistance of a ship's radio, Spencer and Alexandra write a letter to Montana and deliver it to Cara, notifying her of their coming arrival. After the message was delivered, Spencer and Alexandra embarked on their journey with Lucca. However, they come dangerously close to colliding with a phantom ship whose entire crew has perished. Lucca steers his boat in a different direction, which avoids the collision. After some time has passed, Lucca reveals to the couple the tale of the phantom ship known as Zabrina.  Lucca takes the night shift so that the couple can get some rest on the deck.
At Montana, Cara and Jacob have a conversation concerning Jacob's recuperation. In the end, Jacob manages to talk Jack out of challenging Banner Creighton. During this time, Cara has a chance encounter with Donald Whitfield played by Timothy Dalton, who makes a request to meet with Jacob Dutton. Whitfield, on the other hand, is persuaded by Cara's refusal to believe that Jacob is no longer alive and that the Yellowstone Ranch is open for business. After the meeting, She gets a message from Spencer.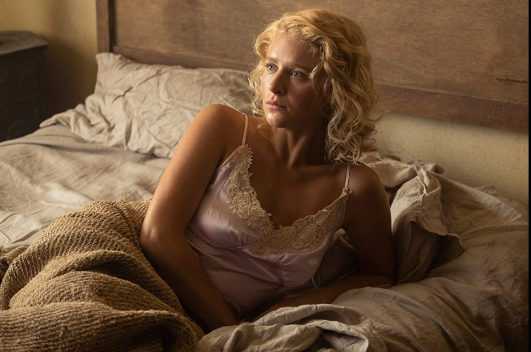 At Ship, when Spencer finally wakes up at midnight, he finds that the ship's engines have been switched off. Unfortunately, he learns that Lucca succumbed to his condition and has died. . In addition to this, the boat is headed straight for a collision with a ghost ship.   However, he is a beginner sailor who needs guidance from more experienced sailors. he is compelled to take control of the boat and makes an effort to steer it away from the path of the approaching ship. Spencer is trying his best to avoid colliding with the oncoming ship.  Through the use of the radio, Spencer is able to make contact with Cambridge. He obtains assistance from a member of the crew of the ship, but it is too late for him to direct the boat away from the danger. A collision occurs between the tug boat and the ghost ship. their boat has capsized, and neither of them can be located, leading one to believe that Spencer and Alexandra have perished. In spite of the fact that their ship has been entirely obliterated, the ghost ship does not appear in the last scene.