Love Island Games television series is well known for its distinctive format, which combines tasks for teams and couples, eliminations, recoupling, and surprising turns that take the game to unexpected places. The show brought together a diverse cast of participants from Love Island Australia, Love Island USA, Love Island UK, France, Sweden, and Germany, all enticed by the promise of a second chance at love.
tvacute investigates the dynamics that developed, the emotional highs and lows, and the eventual victory of a worthy couple as we delve into the core of Love Island Games 2023. Come along on this adventure through the sun-drenched paradise of Fiji, where the pursuit of connection takes center stage and love has no bounds.
Who is the winner of 'Love Island Games' 2023?
The exciting conclusion of Love Island Games 2023 revealed the winning pair: Jack Fowler, a captivating competitor from Love Island UK Season 4, and Justine Ndiba, the winner of Love Island USA Season 2. Both other Islanders and spectators across the world were enthralled with the pair because of their chemistry and tenacity throughout the competition.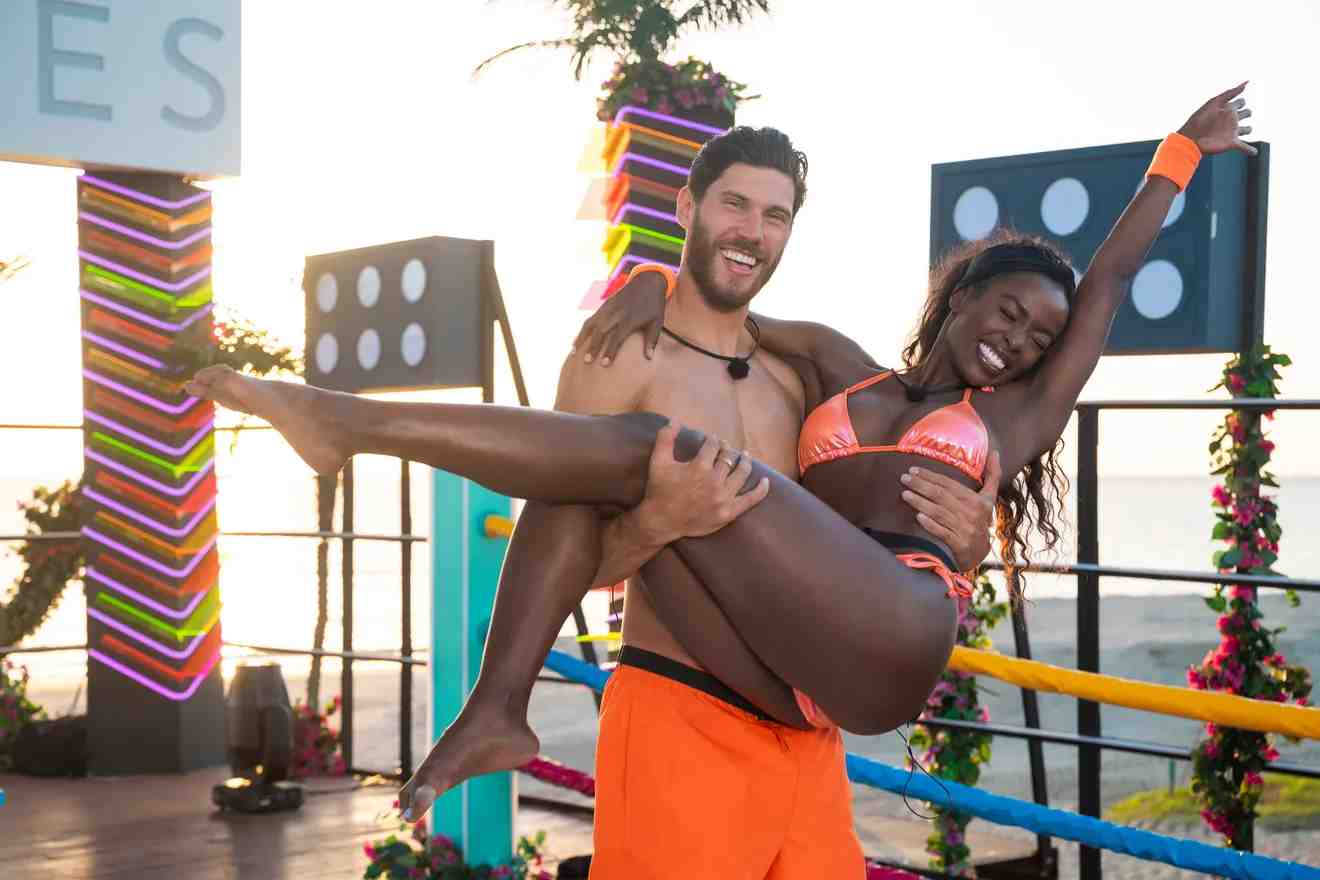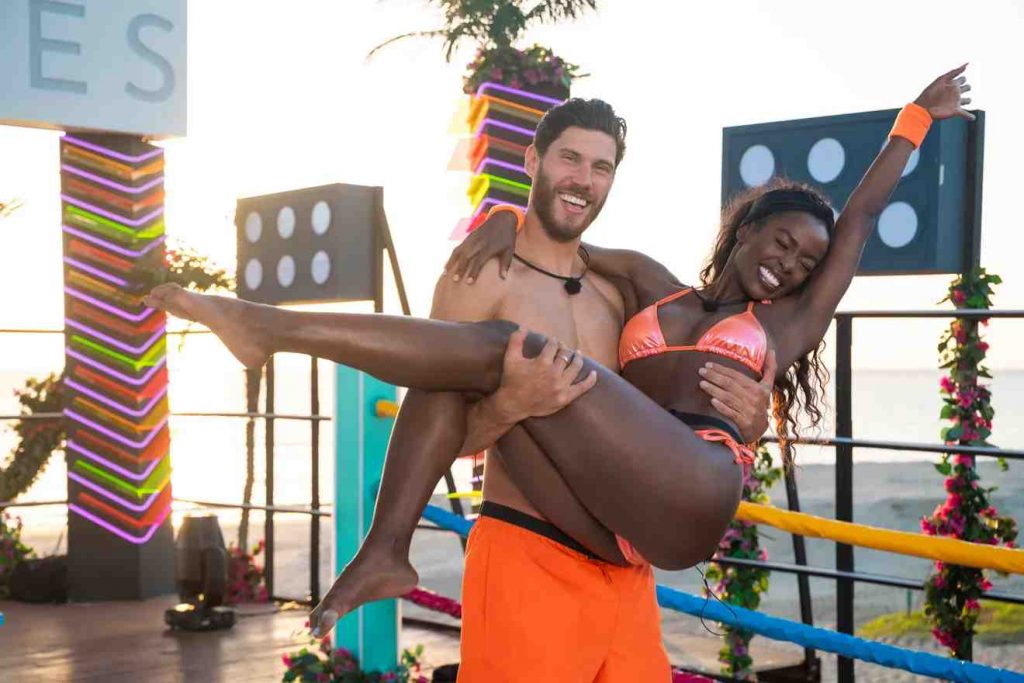 Not only did the thrilling Monday night finale reveal the winners, but it also gave them a big decision. After being declared the victor by her fellow Islanders, Justine had to decide whether to give Jack the $100,000 grand prize or retain it for herself. This crucial juncture proved to be a real litmus test for their relationship and summed up the spirit of Love Island Games perfectly: navigating love under the pressures of competitiveness.
Still, there was turbulence along the way for Justine and Jack. The two were able to prevent one of the bottom three couples from being eliminated in the penultimate episode of Episode 18. Imani, Ray, Scott, and Courtney left because of their decision to spare Mitch and Zeta. Ray became upset with the choice and accused them of betraying him for the sake of the game.
Love Island USA and Love Island UK veterans Kyra Green, Johnny Middlebrooks, Carrington Rodriguez, Cely Vazquez, Deb Chubb, Justine Ndiba, Ray Gantt, Zeta Morrison, Courtney Boerner, and Imani Wheeler were among the cast members of Love Island Games Season 1. The group was enhanced by the charisma of former Love Island UK contestants Megan Barton Hanson, Curtis Pritchard, Jack Fowler, Liberty Poole, Mike Boateng, Scott Van-der Sluis, Eyal Booker, Georgia Steel, and Toby Aromolaran. Callum Hole, Jessica Losurdo, Mitch Hebberd, and Tina Provis were all from Love Island Australia; the eclectic cast was completed by Steph Blackos from Love Island France Season 2, Lisa Celander from Love Island Sweden Season 3, and Aurelia Lamprecht from Love Island Germany Season 4.
Love Island Games 2023, which was filmed in Fiji, promised a distinctive fusion of cultural influences in addition to a romantic getaway. The participants had to overcome obstacles that put their communication skills, compatibility, and capacity to handle the intricacies of relationships in a competitive setting to the test. Iain Stirling returned to his role as the narrator, lending his hilarious commentary to the developing drama. Love Island UK presenter Maya James hosted the show, bringing her personality to the tropical paradise.
Contestants were able to experience love on a worldwide scale thanks to the Love Island Games format, which broke down barriers and brought people from various backgrounds and viewpoints together. A dimension of cultural diversity was provided by having competitors from many nations, weaving a tapestry of love stories that spoke to viewers everywhere.
In addition to taking home the ultimate prize as the Love Island Games 2023 champions, Justine Ndiba and Jack Fowler will go down in Love Island history as well. Their trip, which was full of obstacles, poignant moments, and a contentious choice, perfectly captures the spirit of the Love Island Games experience—a romantic rollercoaster where the strongest bonds win out.
Are Justine Ndiba and Caleb Corprew still together?