The main character who steals the show in the intriguing story of Maxine's Baby: The Tyler Perry Story is Emmitt Perry Sr., a guy whose life is woven together with complexities and difficulties. Being the father of actor, producer, and director Tyler Perry, Emmitt's journey turns into a fascinating investigation of human resiliency, family dynamics, and the long-lasting effects of a difficult history.
The tragic backdrop to the Perry family saga is provided by the title of the film, Maxine's Baby, which echoes with familial importance. tvacute explores Emmitt Perry Sr.'s life in this investigation, revealing the facets of his image as a spouse, a parent, and a man whose impact continues to ripple through the lives of some of Hollywood's biggest names.
Who is Emmitt Perry Sr.?
From the shadows of anonymity, Emmitt Perry Sr. becomes more than simply a name on a family tree. By trade, he was a carpenter, carving out a career in a field that created structures, but the difficulties in his own family life were everything but structural. Emmitt, who is most known as Tyler Perry's father, was a major influence on how Maxine's Baby was told.
Emmitt Perry Sr. is a man whose identity goes beyond his family history beneath the surface. His life leaves a lasting impression on everybody around him, a tapestry woven with threads of victories and tribulations. Understanding Tyler Perry's career path and personal challenges helps us to better grasp the complex forces that influenced his early years.
Emmitt Perry Sr.'s Children and Relationship with  Tyler Perry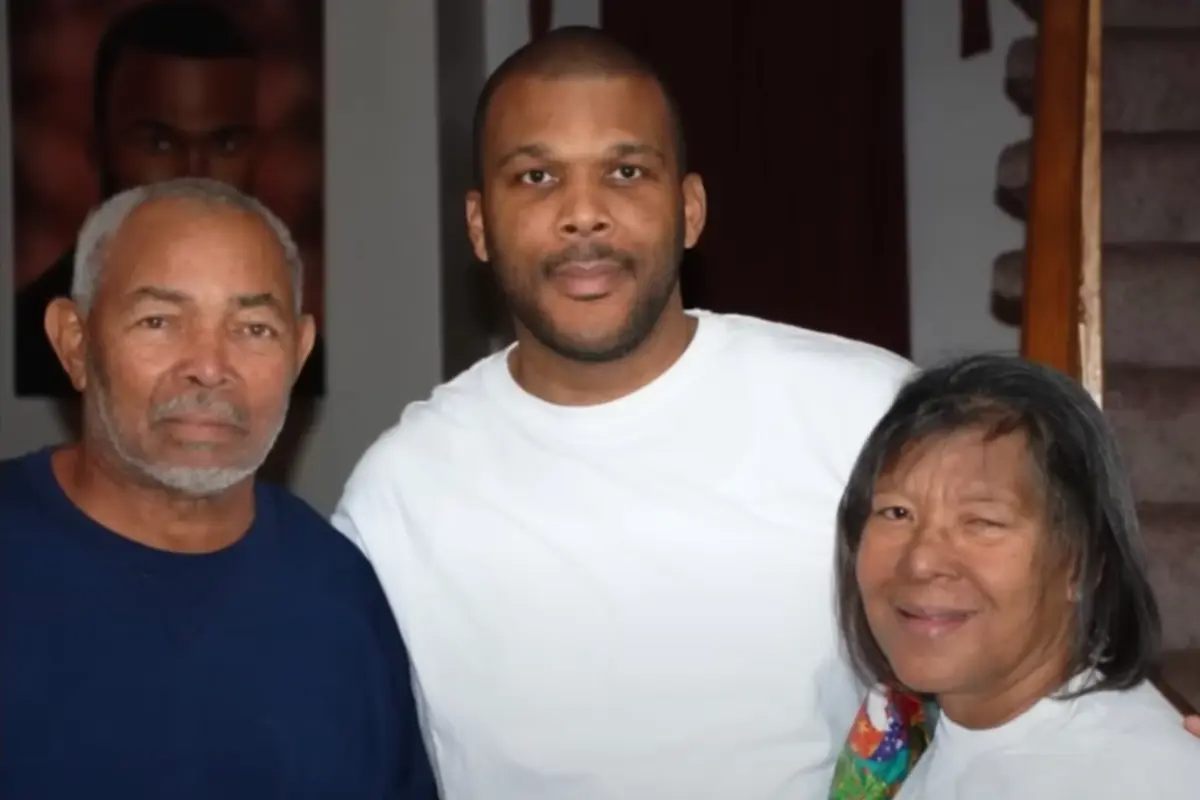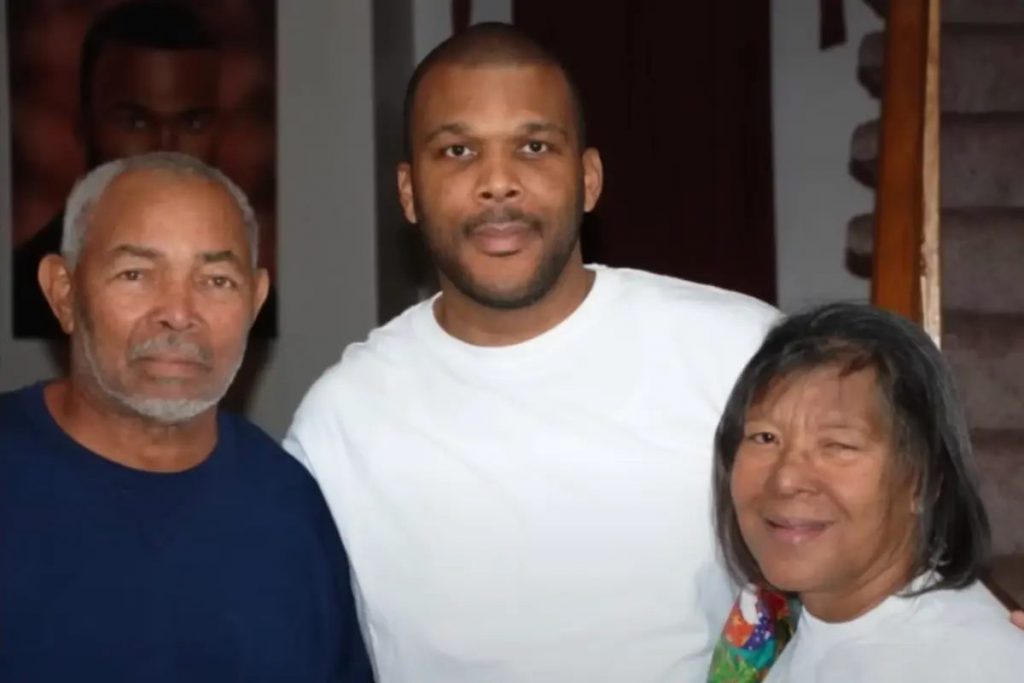 He wed Willie Maxine Campbell in 1963, and the two of them overcame the difficulties of a tumultuous marriage. Yulanda Wilkins, Melva Porter, Emmitt "Tyler" Perry Jr., and Emmbre Perry are the four children born to the couple. The more we learn that he has two children from a prior relationship in addition to his marriage to Willie Maxine Perry. Even though they are not as well-known as Tyler Perry, Karen Topps, and Clifton Knox are nonetheless important members of Emmitt Perry Sr.'s family's complex web.
Emmitt Perry Sr. was a provider, but he also had a darker side to him that included aggressive behavior that left a cloud over his family. The story takes a heartbreaking turn when it is revealed that Emmitt never thought of Tyler as his actual son, highlighting the complexities of a connection that transcends genetic ties.
Tyler Perry sought to break out from his turbulent father's past when he legally changed his identity at the age of sixteen. Tyler said that Emmitt Perry Sr. put in a lot of labor to make sure there was food on the table. But there were no signs of affection in the home; instead, there was verbal and physical violence. The documentary successfully conveys the complexity of Emmitt's personality by showing him as a man with a strong work ethic who is driven by a darker, more explosive side that is fueled by alcohol.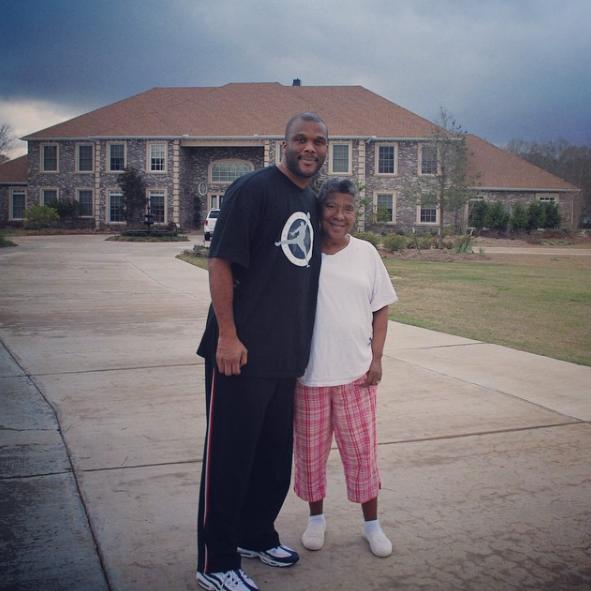 Willie Maxine Perry persisted in her marriage despite the difficulties, possibly because, as Tyler admits, she felt that Emmitt was the only person who could provide for their four children and out of a sense of dedication. Tyler's artistic vision, which he developed as a coping strategy amid his turbulent upbringing, is evidence of his fortitude and bravery in the face of adversity.
Emmitt Perry Sr., father of Hollywood star Tyler Perry, faced a horrific circumstance that could have been fatal. He lost his peace of mind one Monday night in March 2017 at 8 p.m. when flames broke out in his Greensburg, Louisiana house. When Perry investigated the attic noises, the incident began. "I made it out alive." Perry appreciates that the incident did not happen while he and his daughter were inside, a potentially disastrous outcome, as the magnitude of the matter becomes apparent. Early guesses point to electrical concerns. The fire destroyed Perry's residence.
Where is Emmitt Perry Sr. Now?
As the video progresses, it takes us to the present and poses the topic of Emmitt Perry Sr.'s current situation. Emmitt has made the decision to live a low-key existence in Louisiana. He resisted attempts by the documentary's creators to interview him, highlighting his wish to maintain his privacy. The choice to avoid talking about Tyler's early years reveals something about the man: either he doesn't want to go back there, or he may be sorry and regretful but can't put his sentiments into words.
After years of abuse, Willie Maxine Perry passed away in 2010, closing a turbulent chapter in the family's past. Following a complicated and difficult existence, Emmitt Perry Sr. finds himself at a crossroads where his connection with Tyler Perry is affected by the ghosts of his past. Tyler Perry made the decision to forgive in spite of the difficulties and the intricate web of their shared past. The choice to help his father financially highlights the intricate network of family relationships in which forgiveness and love are stronger than the wounds of the past. Regarding his financial situation, Emmitt Perry Sr. is said to have $2 million in net worth as of September 2023.
The documentary emphasizes how terrible Tyler's early experiences were by pointing out that Emmitt, who is 80 years old, still refuses to talk about the past. The effort made by the producers to give Emmitt a forum to express his viewpoint highlights how complicated the bond between a parent and son is. It gives the story a poignant touch and gets the audience to consider how past decisions have affected the present.
To sum up, "Maxine's Baby: The Tyler Perry Story" is a cinematic experience that goes beyond what is expected of a documentary. It delves deeply into the persistent effects of a difficult past, forgiveness, and the emotional nuances of family dynamics. Although he is a painful character, Emmitt Perry Sr. plays more than just a supporting role in Tyler Perry's amazing story; he is a figure whose influence adds to its depth.
Who is Tyler Perry's biological father? Has he been found?