Ted Lasso Season 3 Episode 5 "Signs," leaves us feeling a whole range of emotions. The climax left us feeling upbeat and hopeful, but it also raised more questions than it answered. (tvacute.com) Here is all you need to know about the conclusion of Ted Lasso Season 3 Episode 5, in case you missed the episode.
(Series Finale) Ted Lasso Season 3 Episode 12 Review
[Series Finale] Ted Lasso Season 3 Episode 12 Recap: Ending Explained!
Ted Lasso Season 3 Episode 9 Recap & Review [Colin's Secret]
Ted Lasso Season 3 Episode 5 Recap
Shandy loses her job at Keeley's company because Keeley no longer has any regard for her. Shandy is overtly rude and unpleasant toward Keeley the moment she enters the office.
This happened in front of Keeley's supervisor, Jack. When Keeley learned that Shandy had been at fault for a client abandoning her PR agency, that was the last straw.
Higgins recommends Rebecca dismiss Ted Lasso, arguing that despite the team's great talent, they have recently taken a step back. Rebecca's pregnancy was another one of the future mom's predictions. Rebecca's doubts about the accuracy of the prediction have been reinforced by this and the green matchbook. Rebecca goes to the clinic to get checked out. The outcomes are currently unknown. Rebecca appears thrilled, however, when she gets a phone call.
Zava quits when the going gets rough. Despite Zava's best efforts, Richmond is losing, therefore he's leaving. Instead, he gives the crew a few words of motivation. he has decided to retire so that he can devote more time to his family and their avocado plantation. The next day he offers an emotional address on how Richmond does not require his services to triumph. Roy finds out why Zava failed to show up for the Manchester United game when Zava doesn't show up.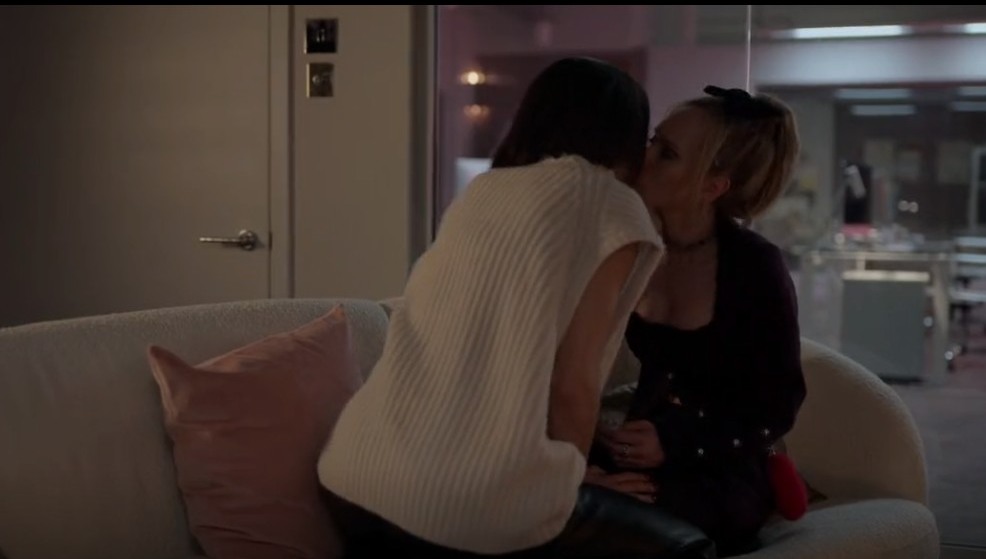 Keeley (Juno Temple) and her manager Jack (Jodi Balfour)  skipped the Richmond game because they had to clean up the mess that Shandy had made for them. They sit around Keeley's desk drinking vodka and chatting. Since Jack made an appearance in the previous episode, they have had a relationship. Keeley and Jack have been commiserating over terrible dates and breakups when suddenly Keeley kisses Jack, much to Jack's embarrassment. Keeley acknowledges that she made a mistake. However, Jack kisses Keeley again while telling her that she made the right decision.
Ted Lasso (Jason Sudeikis) tears down the "Believe" banner to inspire his team. he gives a stirring address about the importance of having faith in oneself. He explained that one's faith should originate from within, rather than from an external source like a plaque. Even how negative emotions like envy, fear, and humiliation prevent you from having confidence in yourself.
Will there be a season 4 for Ted Lasso?