In the season finale of Ted Lasso, which was a series finale if I've ever seen one, Coach Lasso finally made it back to Kansas to be with his son Henry. AFC Richmond's season miraculously ended with a win over West Ham United and a second-place finish, behind only Manchester City, before he had to return home. In the second-to-last episode, Ted (Jason Sudeikis) was surprised by his mother (Becky Ann Baker) in London. (tvacute.com) Here is all you need to know about the conclusion of Ted Lasso Season 3 Episode 12, in case you missed the episode.
Must Read: What happened in Ted Lasso [Season 3 Episode 12] Series Finale?
Ted Lasso Season 3 Episode 12: So Long Farewell Recap
The series finale opens with Rebecca Welton (Hannah Waddingham), listening to sportscasters discuss the scandal surrounding Rupert Mannion's suspected inappropriate relationship on television. Since there is a gas leak in the area, Ted (Jason Sudeikis), Coach Beard (Brendan Hunt), and Beard's girlfriend Jane (Phoebe Walsh) have taken refuge at Rebecca's house. Rebecca is hoping Ted will return from his trip to the United States to visit his son.
There is a mock trial in the AFC Richmond locker room, and players are fined for different infractions. Meanwhile, Brett Goldstein's Roy surprises Juno Temple's Keeley in the parking lot, where he subtly suggests he wants to reconcile with her. When Keeley tells Rebecca in Rebecca's office that the press wants to talk to her about Rupert's divorce, Rebecca says she doesn't give a damn. Rebecca is offered a folder of potential candidates to succeed Ted as Richmond's head coach, played by Jeremy Swift's character Leslie Higgins (Jeremy Swift), but she quickly changes the subject to discuss the team's sale.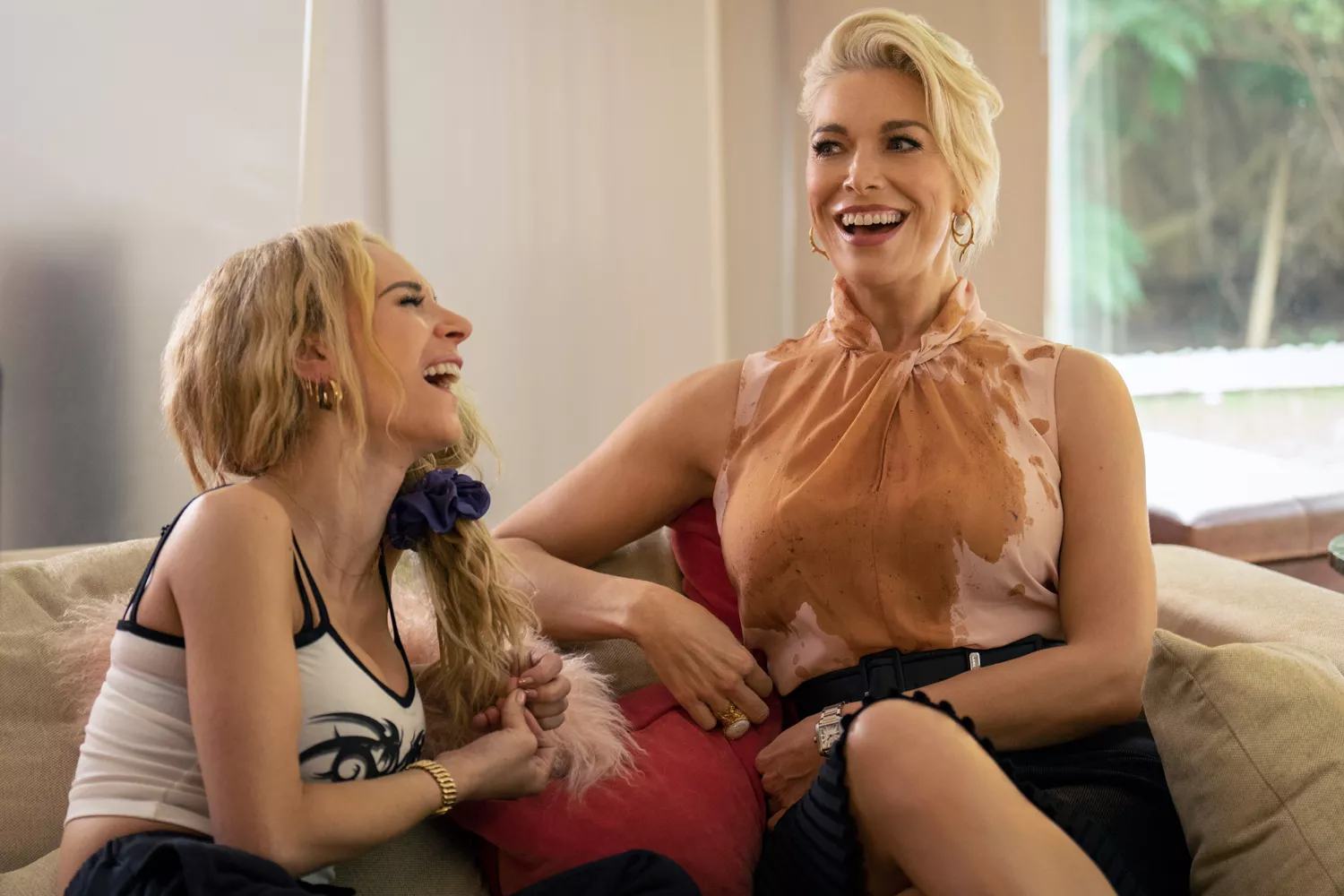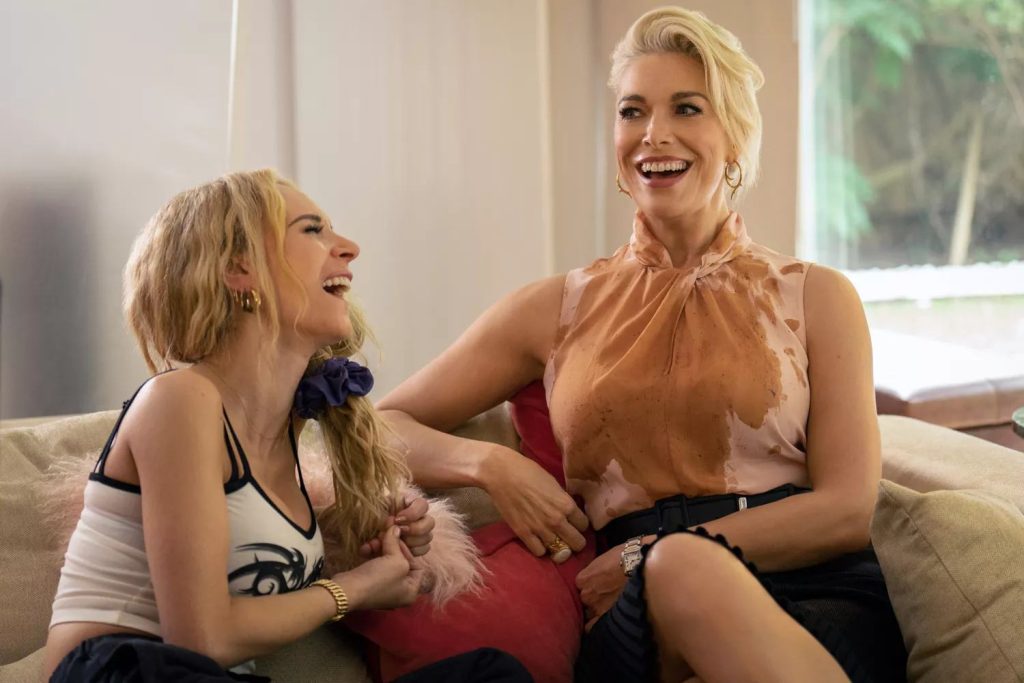 Ted conducts the squad in their final practice under his leadership, and they perform a surprise performance of "So Long, Farewell" from The Sound of Music, much to his astonishment. Keeley gives neon pink gift bags to Ted and Beard. Roy begs Jamie to step aside if he has feelings for Keeley after hearing that Jamie has received a commercial offer from Nike.
Deborah (Harriet Walter), Rebecca's mother, and Rebecca talk about the idea of selling the team now that Ted has left. The idea of travel and self-discovery intrigues Rebecca. Several diehard Richmond supporters express their gratitude to Rebecca for her direction at the local bar. Ted is in his office when Trent Crimm (James Lance) drops by to discuss his book, "The Lasso Way."
At the bar, Roy tells Jamie that he's talking to Keeley again and tells him to back off. Tensions between Jamie and Alexis arise when Jamie says the leaked naked film was created specifically for him. Rebecca advises that Ted thinks about staying in London while they sit in the cheap seats at Richmond's stadium. She begs him tearfully to stay, but Ted has already decided to leave. At Keeley's house, Roy and Jamie get into a physical altercation over Keeley, but she eventually locks them out.
On the final day of Lasso's tenure, Richmond plays West Ham in a game that would decide the league champion. Nate expresses regret for his actions toward Ted and Beard. Zava gives the crew a giant avocado, and Beard shows a DVD of the group's best moments as a parting gift. West Ham scores two early goals, depressing the team's bench.
Ted gives a speech in which he shows his appreciation and affection for his colleagues. He recognizes his development and the role the team has played in it. The group shows that they have been working together all along, as evidenced by the fact that they have pieced together the shattered "Believe" sign. They score to make the score 2-2.
Rupert yells at West Ham coach George Carrick throughout the game, leading to a fight between the two. Another goal for West Ham is ruled out due to offside. Sam scores the game-winning goal for Richmond off a free kick. As Ted does his viral victory dance, the crowd goes wild with applause. Colin gives his partner a kiss.
After leaving the airport, Rebecca comes across a young girl who has fallen. The father of the girl is later revealed to be the Dutchman, with whom she shared a deep bond earlier in the season. The Dutchman was a pilot, and the girl was actually his daughter. There's hope for their relationship after this run-in.
Ted opens a gift bag from Keeley while on the flight. Inside, he discovers a snow globe of Richmond Green, a pivotal location in the narrative. Meanwhile, another main character, Trent, finds a note from Ted concerning the project he's working on. Ted approves, but he thinks the title should be changed to make it clear that the piece is not about him.
Ted Lasso Season 3 Ending Explained!
 The remaining cast members are depicted as successful. Nate is enjoying a meal with Jade and his family, Keeley has reopened her public relations agency, Roy Kent has been hired as AFC Richmond's new head coach, and Leslie is organizing a celebratory barbeque for the entire team in her front yard. The three Richmond fans who had picked up the tab for Rebecca's drink at the bar are seen here inspecting their team stock with obvious pride. However, Trent is at the event to promote his book, now renamed "The Richmond Way."
 Keeley proposes a women's team for AFC Richmond to Rebecca, hinting at the club's future growth. Beard and Jane get married at a spot that looks like Stonehenge, and we learn that Dani is a polyamorist. Once back in the States, Ted is overjoyed to see his loved ones again. Ted, who hasn't given up on coaching just yet, is seen working with Henry's soccer squad in the closing scene. His satisfied, relieved gaze into the camera suggests that he has arrived at his happy place.