After over a year away from television, The Arrowverse spinoff Stargirl made its triumphant return to The CW this week for the start of its third season. The premiere began with a Neil Diamond song, teased a torn Cosmo, shook up the JSA, and ended with a jaw-dropping cliffhanger. We saw the reappearance of The Gambler, a prior Injustice Society antagonist.  The Gambler returned to the area in an effort to start over and reform like the other members of the ISA. He had a daughter named Becky who was out in the world, and he wanted to be a better role model for her. This is what caused him to have a change of heart. but, he passed away before it could. we are aware that there will be a great deal of action as well as a puzzle to solve. Who is responsible for the murder? Let's have a look at it. Here's (www.tvacute.com) all you need to know about Stargirl Episode 3.02, including spoilers a trailer, and a release date.
DC's Stargirl Season 3 Episode 3: Sylvester hunts for jobs in Blue Valley
DC's Stargirl Season 3 Episode 2 Recap
Stargirl Season 3 Episode 2 Spoilers: Who is responsible for Killing the Gambler?
DC's Stargirl Season 3 Episode 2 titled "Frenemies: Chapter Two – The Suspects." The upcoming episode will completely embrace the murder mystery that is the focus of Stargirl season 3 as a whole. It will give us a glance inside each suspect in the inquiry. The Gambler was being seen by someone nearby in the premiere episode. he discovered their goal just before he was slain. Whoever has established connections to every residence and business in Blue Valley obviously has some sort of agenda. Is this the thing that actually killed him? If so, what is their strategy?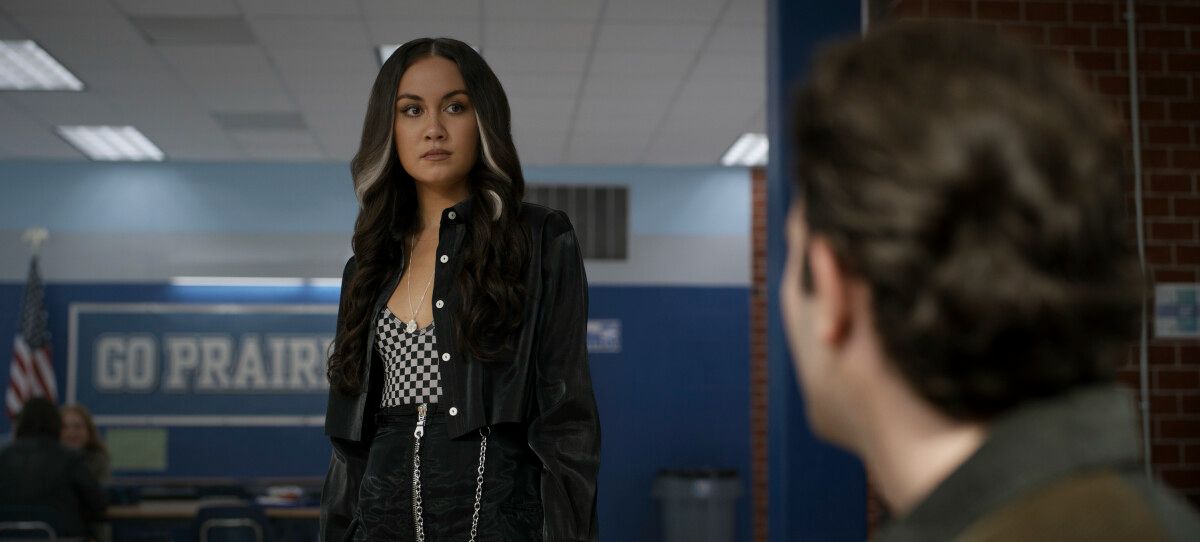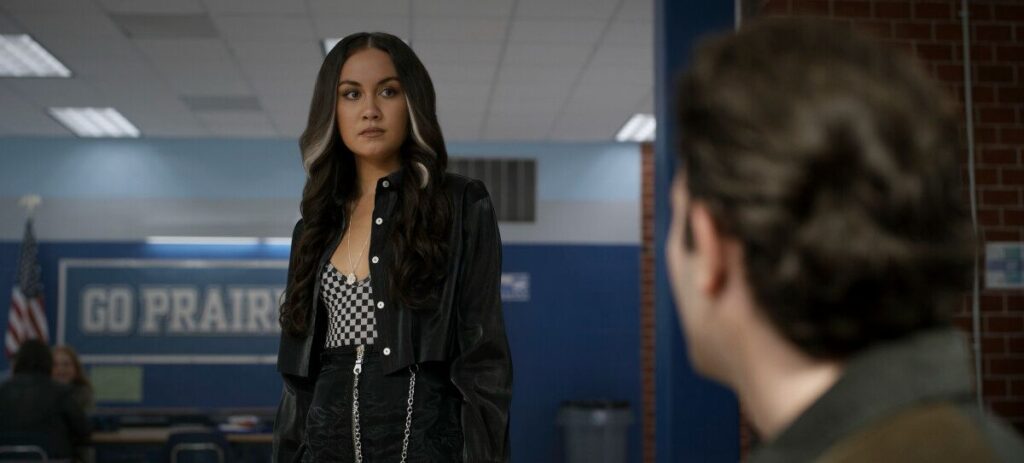 there are two main suspects The Shade and Cindy Burman/Shiv. Despite Cindy Burman's best efforts, she hasn't exactly earned the JSA's trust. she makes an attempt to speak with The Gambler before the rest of the squad. Most importantly, though, she was discovered over his body holding his gun right after a shot was fired. What about The Shade, Could he have avenged himself? We saw The Gambler and The Shade had a very intense encounter there, with the supernatural one not too fond of the return of his former partner. Check out the complete Stargirl season 3 episode 2 summary and promo provided below for more information on this episode:
Stargirl Season 3 Episode 2 Synopsis
A MURDER MYSTERY IN BLUE VALLEY — After stumbling upon a suspicious murder in Blue Valley, the JSA begin looking at potential suspects. A tense run-in with The Shade (guest star Jonathan Cake) makes Courtney (Brec Bassinger) and Pat (Luke Wilson) realize that Sylvester's (Joel McHale) old ways could land them in hot water. Finally, Barbara (Amy Smart) steps in to help Paula (Joy Osmanski), whose attempt at fitting in has not gone so well. Yvette Monreal, Cameron Gellman, Anjelika Washington, Trae Romano, Meg DeLacy, Hunter Sansone, Neil Hopkins and Alkoya Brunson also star. Andi Armaganian directed the episode written by Robbie Hyne (302).
Stargirl Season 3 Episode 2 Promo
Stargirl Season 3 Episode 2 Release Date
Stargirl Season 3 Episode 2 will release on The CW on Wednesday, September 7, 2022, at 8 p.m. ET.  13 episodes of Stargirl Season 3 are set, with each episode running on average around 42 and 53 minutes.  New episodes will be released on the CW website and app on Thursday morning after the episode airs. Good News, Stargirl has already been renewed for Season 4. If you want to watch live stream episodes of the show on live TV streaming services like YouTube TV, DirecTV, Fubo TV,  and Hulu + Live TV. You can purchase the single episodes on VOD services such as iTunes, Apple TV, and Amazon Prime. Stargirl Season 1 and 2 is available on HBO Max with a subscription to the streaming service.