The last episode of Silo left viewers on the edge of their seats with the most shocking plot twist yet, unraveling the show's central conspiracy even more. Regina revealed to Juliette (Rebecca Ferguson) that the man she loved was only exploiting her for her own benefit. Juliette, armed with a travel magazine, set out to uncover the truth about Silo and its intriguing inhabitants. Her previously concealed behavior and goals attracted the notice of the show's producers. She was resolute in her pursuit of the truth. In the next episode of "The Flamekeepers,"  Robert Sims (Common) delves deeper into the recent revelation as he closely monitors Juliette's every action. To get everything you need to know about Episode 7 of Silo, continue reading at tvacute.com.
'Silo' Season 1 Episode 7 Recap
Juliette found the names George Wilkins (Ferdinand Kingsley), Gloria, and Anne in the guidebook. She did some digging and discovered that Gloria was in the hospital's medical section as a fertility counselor. Juliette went to see Gloria to question her about Wilkins' death, but she was under the influence of so much medication that she was unable to speak. Juliette was informed that she required Judge Meadows (Tanya Moodie)' approval before removing Gloria from the hospital.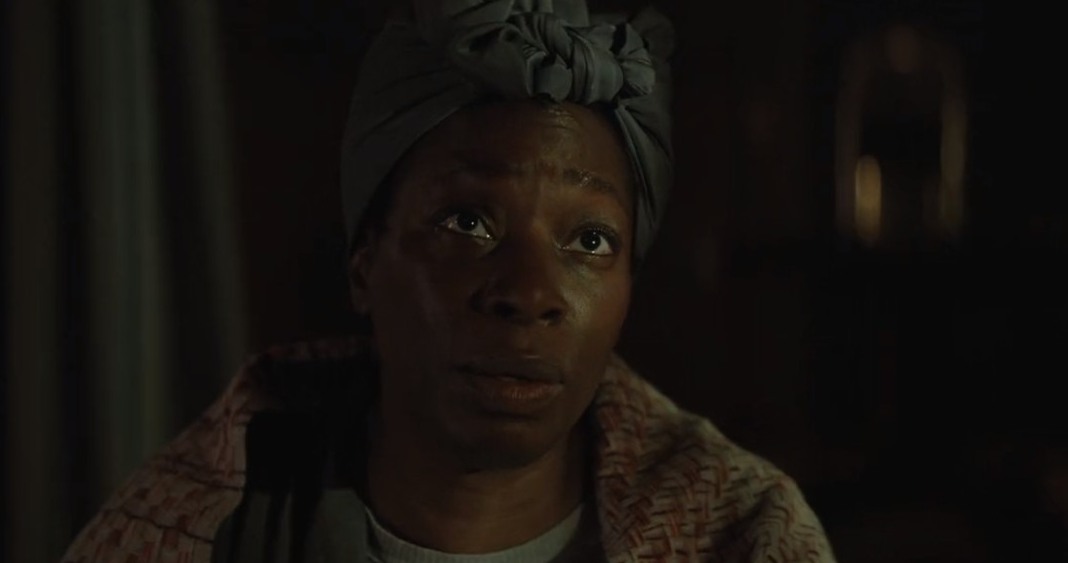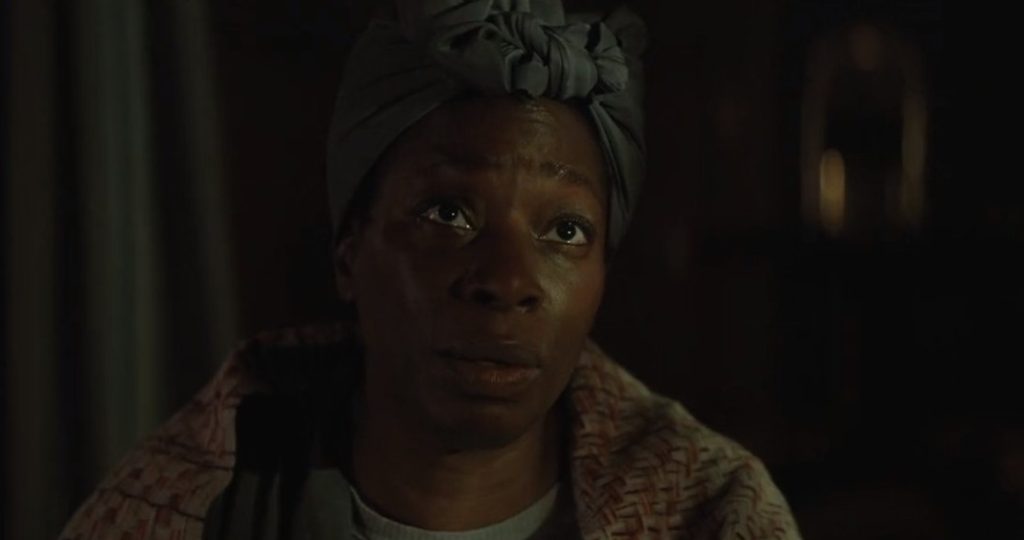 When a disturbance broke out during Juliette's visit, she unwittingly turned off her radio, leaving Paul Billings (Chinaza Uche) to deal with the issue on his own. Billings had defended Juliette in front of the mayor, despite his fury. Bernard (Tim Robbins), who had previously defended Juliette from Sims and Meadows, was the person she eventually met. While Bernard's behavior prompted speculation, no hard evidence of a sinister motive could be found. Since the judge was out of the office, Juliette paid Meadows a visit to her residence.
Juliette was dismayed when Meadows denied her request to remove Gloria from the hospital, suggesting that she had neither the authority nor the expertise to do so. It was soon apparent that the residents were being secretly monitored by hidden cameras in the mirror. Since Juliette didn't know this, she wasn't sure what to do.
Dr. Pete Nichols (Iain Glen), Juliette's father, had access to the medical section, so she went to him for help. Pete agreed to assist Juliette temporarily bring Gloria out despite the risks. Gloria's initial reaction to seeing Pete was paranoid; she immediately blamed him for killing her chances of having children. Juliette's view of her father's morality was shaken by this news.
'Silo' Episode 7: Who Were "The Flamekeepers"?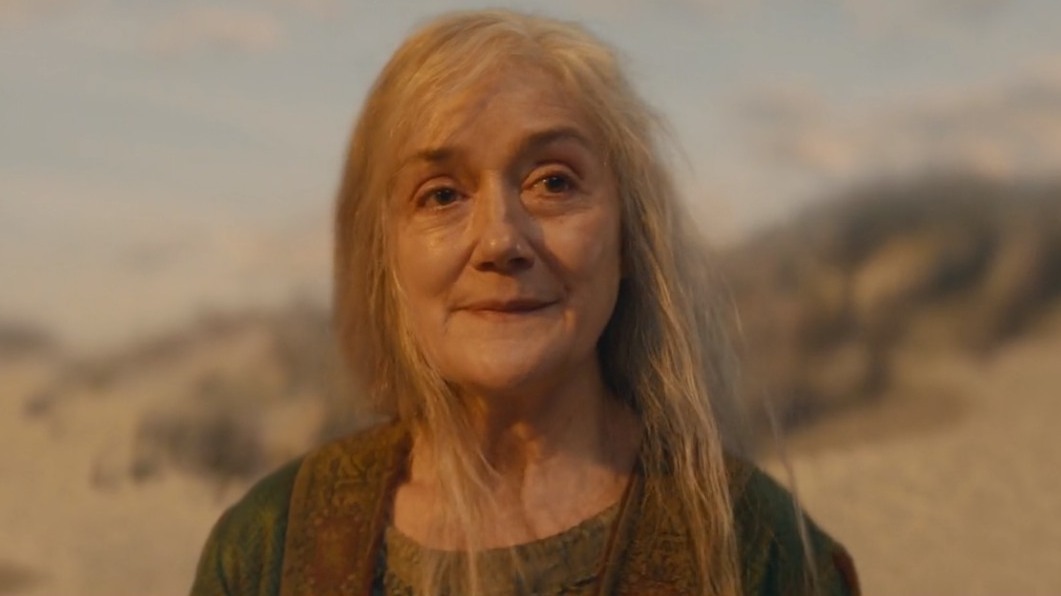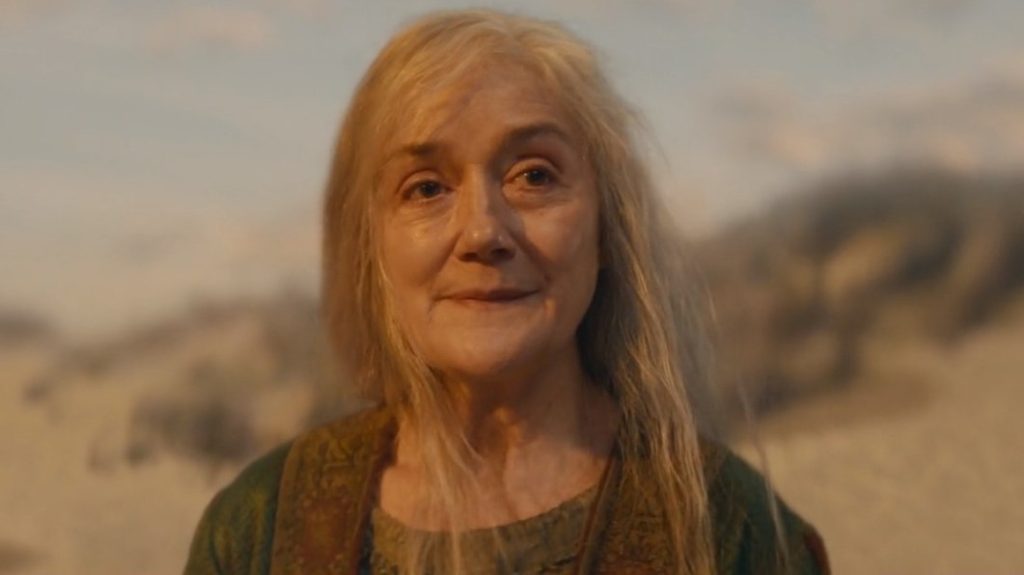 When Juliette and Gloria Hildebrandt (Sophie Thompson) were alone, she told Gloria about the Flamekeepers in the guidebook. These people refused to let go of their history and kept artifacts from when Earth was still habitable. The only remaining Flamekeeper, Gloria, admitted that she had given the book to rebel member Anne Wilkins, George's mother. Gloria highlighted Hanna, Juliette's mother, who was just as interested in the world as the Flamekeepers. The death of Hanna added another mystery that Juliette didn't know about.
After the death of the sheriff in the pilot episode, Gloria revealed that Holston had visited her in the hospital and told her to put flowers in front of the mirror. Because of this, Juliette began to worry that she was being watched. She looked into it and found a hard drive buried in the vent, which turned out to be key evidence. Sims resolved to apprehend Juliette after realizing she posed a threat. Juliette had become a Flamekeeper without realizing it thanks to her acquired knowledge. Before the police arrived, Gloria urged her to make a quick getaway.  Juliette understood the difficulties and sacrifices made by Gloria and the other Flamekeepers. To keep the past safe and keep the Judicial from interfering with her wish to conceive a child, Gloria severed ties with her husband.
'Silo' Episode 7 Ending Explained!
In the thrilling conclusion of Silo's seventh episode, Sims takes action by dispatching guards to Gloria's apartment. Meanwhile, Juliette executes a daring plan to retrieve George's hard drive from its hiding spot inside a vent. And with that, Juliette Nichols becomes the sole remaining Flamekeeper – for the time being. As Juliette realizes she's being monitored, she's left in the dark about the identity of her tracker. Sims is on a mission to uncover what Juliette discovered in Gloria's room. In the next scene, Juliette is seen taking the hard drive to Martha in hopes of getting it fixed.  Now that Sims is after her, Juliette must flee while still in possession of the hard drive. If Juliette gets captured by Sims, we will learn more mysteries and see what happens to her in the next episodes.
Apple+ Silo Episode 1 Recap
Apple+ Silo Episode 2 Recap
Apple+ Silo Episode 3 Recap
Silo Episode 6 Recap
Silo Episode 8 Recap
Silo Season 1 Episode 9 Recap