Graham Yost (Justified) adapted Hugh Howey's science fiction trilogy Silo into a 10-part series, and it features excellent acting and an unsettlingly enclosed yet spacious setting. The action takes place in a 144-story concrete bunker where none of the 10,000 residents have any idea who or what created it. (The revolt that occurred 140 years ago has wiped out all records before that time.) They have only been told that it's best not to ask too many questions and that anything from "before times" is strictly prohibited, with the most severe penalty being exile to a dangerous environment. Is that so? In order to unravel a series of mysterious killings and uncover a terrible reality, engineer Juliette (Rebecca Ferguson) rises from the generator area to the upper echelons of law enforcement. Continue reading at tvacute.com for an in-depth analysis of everything that took place in Silo Episode 1, to get all the information you need.
Silo Season 1 Episode 6: George's Past
Apple+ Silo Episode 3 Recap: "Machines" Is Mayor Ruth Dead?
Silo Episode 1 Recap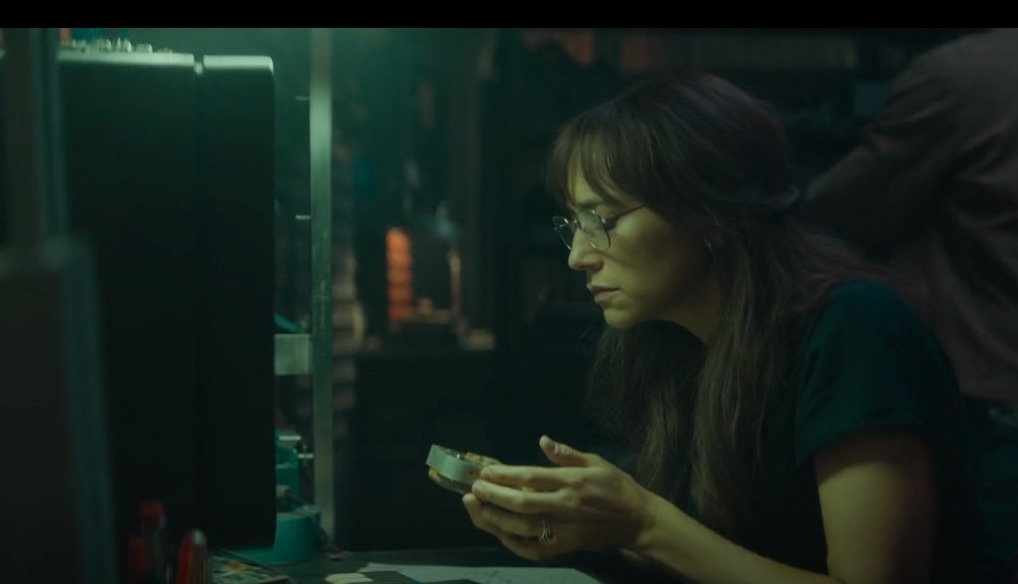 In the opening moments of Silo's pilot episode titled "Freedom Day", a man pins a sheriff's badge to his shirt and starts getting ready for bed. Everything will be different after what Sheriff Holston (David Oyelowo) is going to accomplish. He emerges into the massive base, where a large population has taken up residence. They're all trapped inside this enormous silo with no idea why or what they're even doing there. No one knows when it will be safe to go outdoors, including them, but right now is not that time. The sheriff enters Cellblock 3 and peers through the window. After telling Morris that he needs to meet his love outdoors, he locks the door and throws away the keys. He's shut himself in his room and plans to remain there for the time being. Holston tells Deputy Marnes (Will Patton) that he wants to go outside as he is demonstrating.
The scene then rewinds to show Holston and Allison (Rashida Jones) later in their relationship. They've been trying to start a family, and it's looking promising so far. Since Allison is already 38 years old, this is their third and last chance. The doctor removes her birth control implant, and they get ready for what's to come. During the meal, an elderly woman named Gloria (Sophie Thompson) appears and insists that Allison pay her a visit.  Holston is not pleased with this and points out that Gloria has a reputation for manipulating her followers into doing her bidding by promising them the moon and stars in exchange for nothing. As time passes and the couple keeps trying to conceive, this feeling gradually fades away. Allison is a reporter by trade, although her boss Bernard (Tim Robbins) has been known to scold her on the job. It has been brought to Allison's attention that she has been disobeying instructions. She has been inquiring about the uprising and the "before times."
The Sheriff of Holston's County is not pleased with the direction this discussion has taken, especially in light of the Pact that forbids asking questions of this nature. After all, it is his responsibility to keep the doors locked tight so that whatever is outside doesn't find its way inside. They've been here for a while, long enough that dirt is building up on the exterior and blocking their view of the waste. Meanwhile, Allison is approached by Gloria, who has a one-on-one conversation with her. She turns on the water to make sure the judges can't hear her, then proceeds to describe the scene outside. Allison, she says, is someone who is always curious. Gloria suggests a conspiracy hypothesis by asking if the government wants her to get pregnant. Allison and Holston are persistent in their efforts to conceive, going so far as to have intercourse at Holston's office.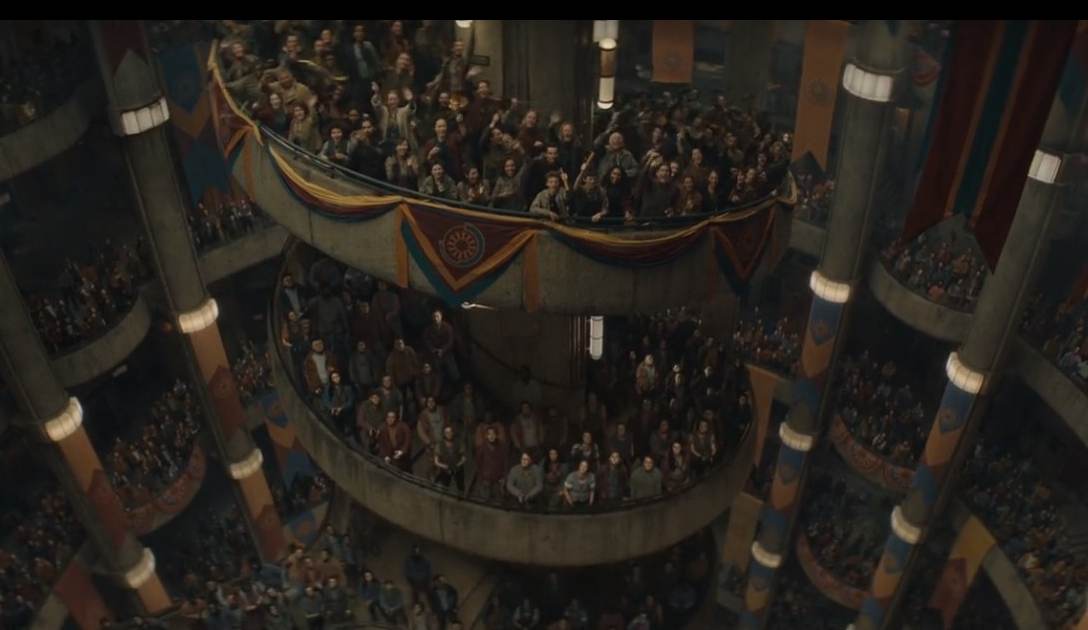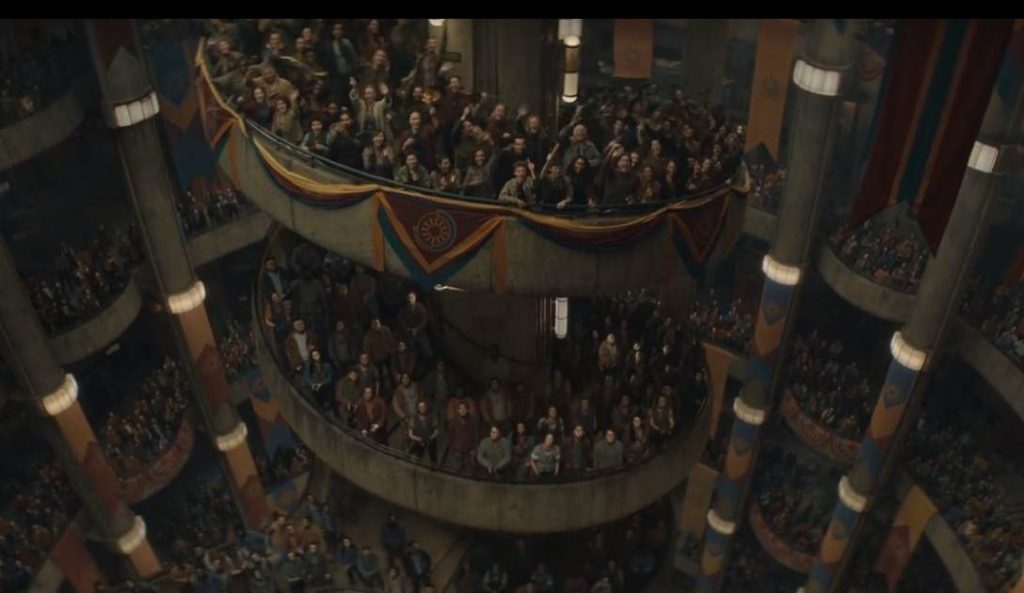 Allison encounters George Wilkins (Ferdinand Kingsley), who appears to be a repairman, while this is going on in the background. He has a hard copy of her web post and is working covertly to dodge the scrutiny of the Judicial. He's been looking for almost 140 years for a drive he believes he can retrieve. Given that they've been led to believe that they were all annihilated, this calls into question everything they know and have been taught about their past. The rest of the Silo is busy greeting the Judicial with cheers and waving banners in honor of "Freedom Day" while the duo works. Mayor Ruth Jahns (Geraldine James) delivers an impassioned speech recalling the horror of the insurrection and the destruction of all records and data storage devices. While she's talking, we cut to George and Allison, who have both discovered blueprints for the Silo on this drive. After realizing this is a relic and breaking the rules by possessing it, Allison loses her cool and tells George he must destroy it. Disappointed with the situation within the Silo, Allison makes another visit to Gloria.
Actually, she makes up her mind to look everywhere, switching back and forth between Gloria and George to learn what secrets each of them may be keeping. The latter's final file is a potentially game-changing video. Jane, the cleaner, is outside the silo filming the birds in flight. This causes additional separation between Allison and Holston. The two of them spend the night together after she informs him she isn't fine but "she will be" later. A year passes in which they could have a baby, but Allison never shows up to their scheduled appointment at the clinic to discuss having a child. Allison returns home and, as the water is running from the faucet, confronts Holston about her discovery. Before she could have a serious conversation with him the night before, she needed assurance that the enforcers would never allow them to have children. There was a bloodied knife and her genuine implant on the table, proving that she hadn't ever had her birth control removed.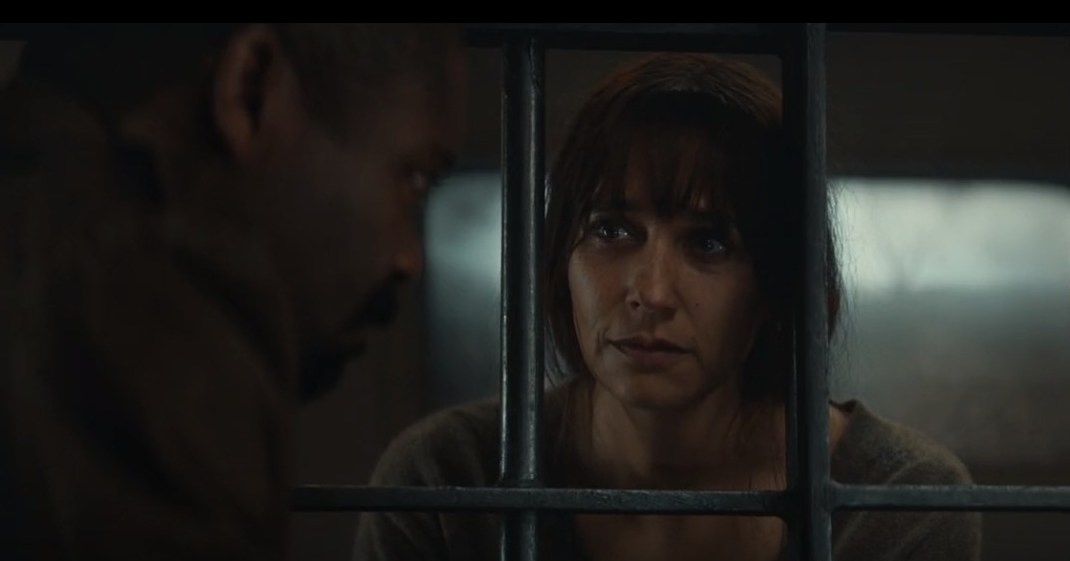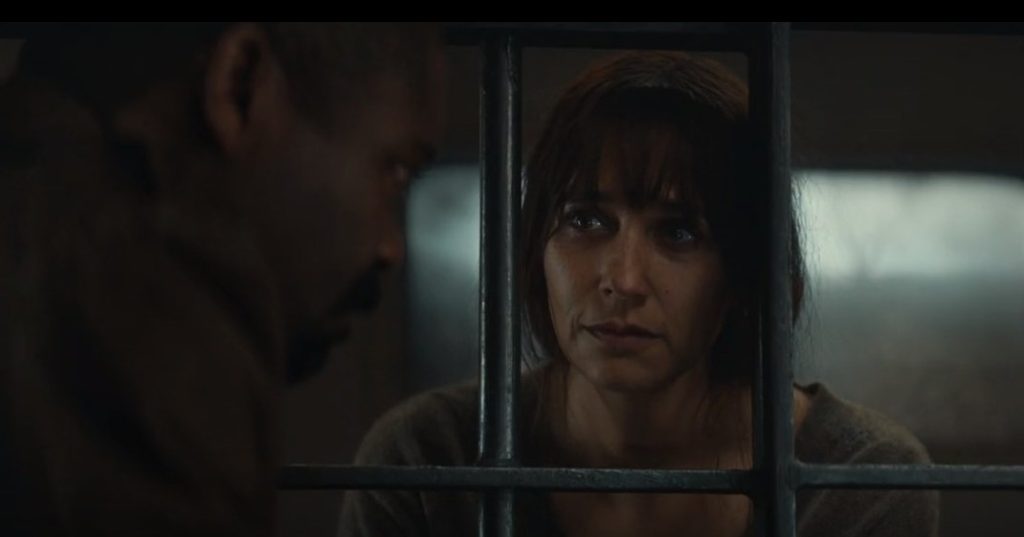 Holston finds that his wife has injured herself and rushes to get her medical attention. Allison though, has left their cabin and may now be found in the dining hall. She causes a commotion in an effort to get people to pay attention to her. When they don't, she announces to everybody in the Silo that she needs to leave the facility. She is carried away in handcuffs because, as we saw before in the season, this is a crime that can only be committed inside the Silo. Because of Allison's association with George Wilkins and Gloria, suspicion is also cast on them. Holston is convinced that she has been discouraged from having children and is acting this way as a result of the pressure she has been under.
Well, Allison is fully conscious and aware of her surroundings. She thinks that the pictures inside the Silo have been manipulated to prevent them from escaping. If so, why? Allison, though, is intent on finding out. Allison has her harness on and is prepared to go outside. She is assigned to scrub the silos outside and is confident that she will survive. However, Holston has a hard time accepting this because he is sure that she will. In doing so, he confirms that the interior is secure while the exterior is not. Then, Allison informs him she likes him before getting ready to go for their walk outdoors. Holston finally presses the button and lets the big door close, blocking Allison's access to the Silo, and it just so happens that this is just across from the cell. It's a long way up to the surface.  Allison climbs to what is purported to be a window in the cafeteria and surveys her surroundings. She finally reaches the window and begins wiping it down.
Silo Episode 1 Recap: Ending!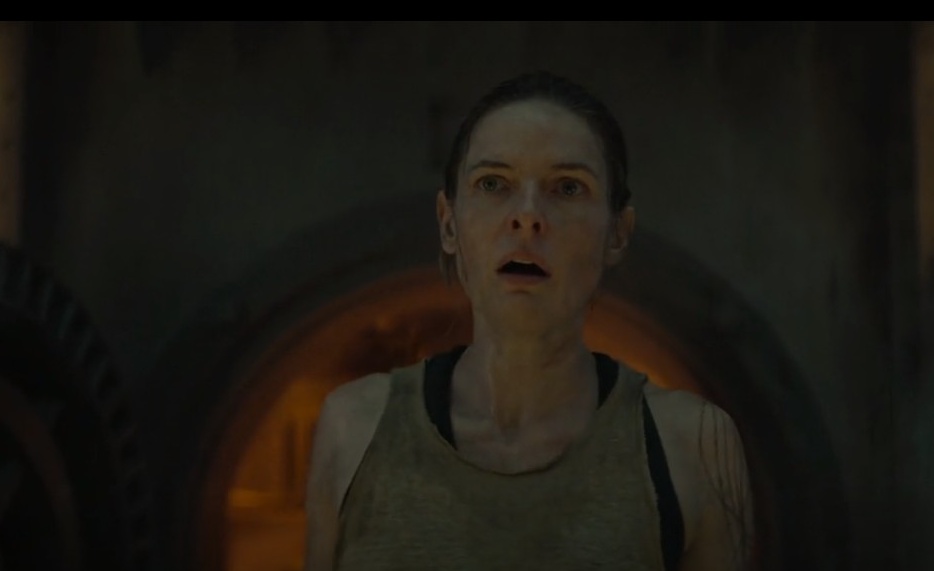 Allison exits the Silo, relieved by the improved visibility. In doing so, however, she collapses and begins to crawl toward the remains of a twisted tree. The jury's still out on whether or not she's actually dead.  We then skip ahead in time by two years. Everything that Holston once knew has been destroyed. George Wilkins was moved to mechanical a year ago, so it's odd to see him listed as dead now. A professional engineer on the ground level is certain that someone has committed murder. Holston has been in touch with the woman down there, an engineer Juliette Nicholls (Rebecca Ferguson), for some time, as we discover when the story jumps back to the current and Holston's determination to uncover the truth.
Apple+ Silo Episode 2 Recap: "Holston's Pick"