Power Book II: Ghost Season 3 kicks off with a tight-knit trio consisting of Tariq St. Patrick, Effie, and Brayden, who are seemingly inseparable. However, as the plot thickens and Tariq discovers their betrayal, he is left to fend for himself in a world full of danger and uncertainty. The character's struggle with independence is a recurring theme, as he continually requires assistance despite his attempts to be self-sufficient. Power Book II: Ghost delivered a riveting episode filled with unrelenting suspense, deceit, and sheer madness from beginning to end.  The aftermath of Cooper Saxe's death and Effie's arrest sends shockwaves through the 'Power' universe. In tonight's episode, Is Evelyn Castillo Dead?  If you want to know what happened in season 3 episode 9 of Power Book II: Ghost, you can read everything about it at tvacute.com.
Power Book II: Ghost Season 4 Release Date | Cast | Trailer | Plot
Power Book 2: Ghost Season 3 Episode 9 Recap
In a dramatic turn of events, Tariq (Michael Rainey Jr.) storms into Cooper Saxe's office, determined to uncover any evidence that could implicate Saxe in the disappearance of his family. He stumbles upon a file on Monet, authored by none other than Whitman. In a dramatic turn of events, Cane (played by Woody McClain) bursts onto the scene, confronting Tariq about Lauren's secret survival and dropping the bombshell that Effie Morales (Alix Lapri) is now in police custody. Tariq pretends to not know that Lauren is still alive. However, things quickly escalate as the two engage in a heated argument that ultimately turns physical. Tariq is capable of taking care of himself, but Lorenzo "Cane" Tejada Jr. (Woody McClain)  is a far stronger opponent. Luckily for our hero, Davis (played by Method Man) makes a timely entrance and steps in to help. Davis expresses his wrath and dissatisfaction after both of the young men leave.
As Blanca Rodriguez and Jenny Sullivan come to the realization, Effie proves to be a tougher nut to crack than they had anticipated. As soon as they return her to the cell, they each receive phone calls notifying them of Saxe's demise. Jenny's feelings towards Saxe were genuine, despite the challenges they faced. As she lays her eyes on his lifeless body, she crumbles into tears. She embarks on a vengeful mission, with Davis as her primary target, fueled by the fact that his brother was the one who fired the fatal shot. The irony is not lost, as she unknowingly contributed significantly to Saxe's predicament.
In a dramatic twist, Saxe has executed his final act of vengeance by leaving behind a trail of cryptic letters for unsuspecting individuals. In the latest episode, our protagonist leaves a heartfelt message for Jenny, encouraging her to let go of her past and embrace the future. Despite his wise words, Jenny finds it difficult to abandon her pursuit of the elusive "whale." In the next scene, the remaining letters take on a tone of fury and retribution. In the next episode, Monet receives a letter revealing that Tariq is working as a confidential informant for the authorities. Despite her disbelief, she sends Diana to investigate. As Diana searches through Tariq's belongings, she stumbles upon Whitman's report.
As Evelyn Castillo faces Monet about Gordo's death, tensions rise and the Tejadas make a dangerous decision to eliminate the entire Evelyn family. In a dramatic turn of events, just before her demise, Evelyn reveals to Dru that Monet was responsible for his father's death. In a dramatic family gathering, the Tejada siblings come together to share their knowledge and uncover a shocking truth: their mother had Gordo eliminate their father as revenge for Zeke's accidental death. The siblings and Monet then have a significant argument as a result.
Power Book 2: Ghost Season 3: Is Lucas Weston Dead?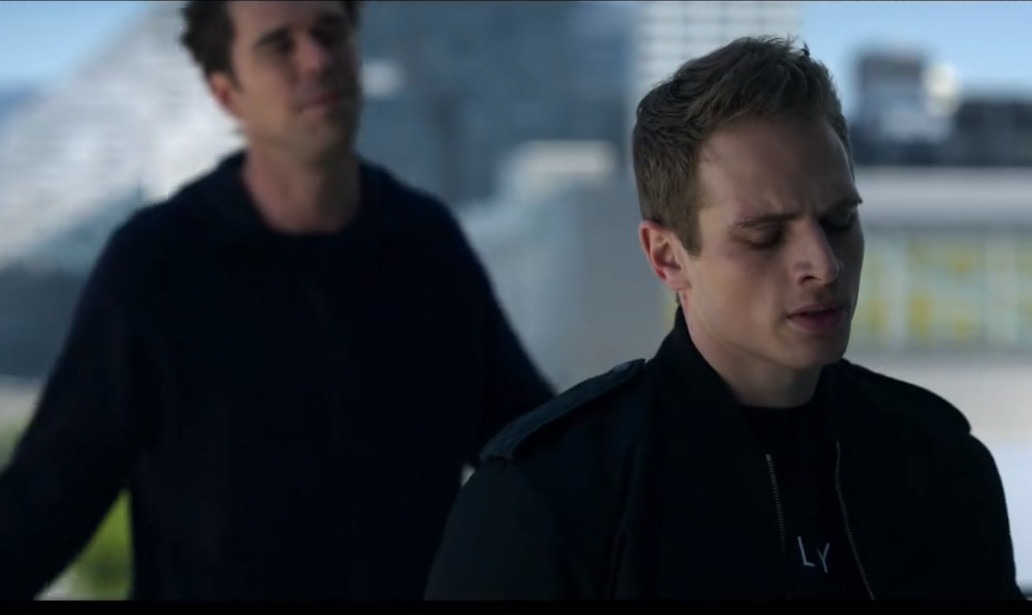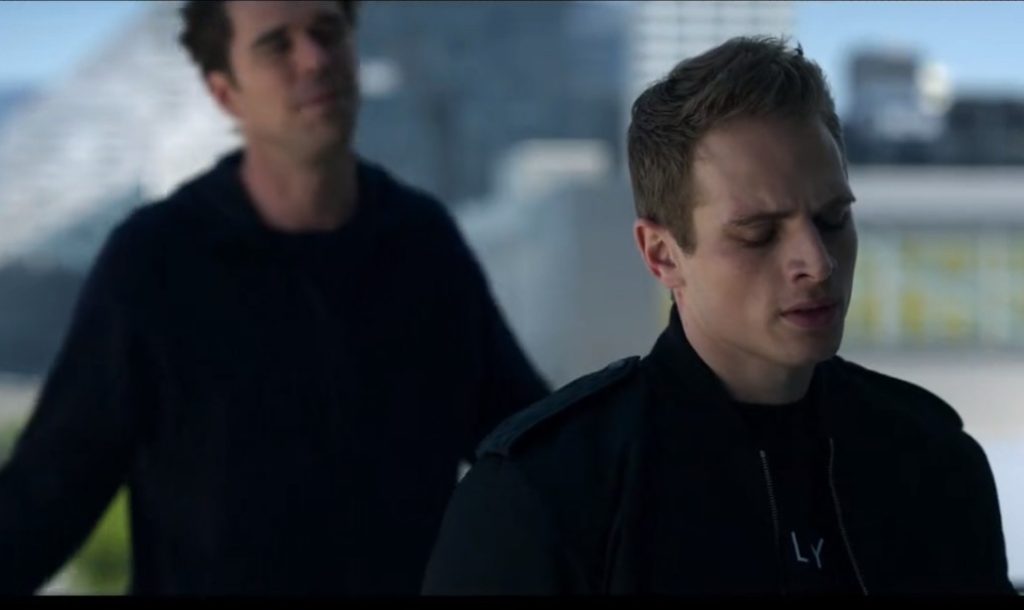 In the episode, Rashad Tate puts his detective skills to work and discovers a shocking truth about Weston Holdings. With the help of Tariq, he uncovers a Ponzi scheme being run right under their noses. Tate wastes no time in reporting his findings to the SEC. Lucas Weston makes a run for it, leaving his brother to shoulder the blame. our protagonist reaches out to Jenny and Blanca's crew, proposing a deal to spill all the beans on the drug operation.  He's seeking immunity in the Ponzi scheme case.  Brayden hunts him down and makes a compelling case for his uncle to take accountability for his deeds. Brayden breaks and knocks Lucas Weston from the balcony, killing him, after Lucas Weston exposes his full scheme, which includes having Brayden's father go to prison. As the lifeless body of Lucas Weston hits the ground, Tariq, who is on a mission to eliminate him, makes a swift exit.
Power Book 2: Ghost Season 3 Episode 9 Ending
In another scene, Lorenzo "Cane" Tejada Jr. pays a visit to Effie with a specific request – he wants her to turn on Tariq. However, Effie stands her ground and makes it clear that she won't be doing what Cane is asking of her.  Francis "2-Bit" Johnson (Michael J. Ferguson), faces Tariq and reveals that Saxe provided him with a letter containing Tasha St. Patrick's address. In a dramatic exchange, he hands over the letter and his vehicle to secure Tariq's car. We see Tariq arriving at Tasha's address and stealthily observing from outside. Yas catches a glimpse of him, and they both witness Tommy Egan's arrival as he takes down the Marshalls guarding the house with his gun.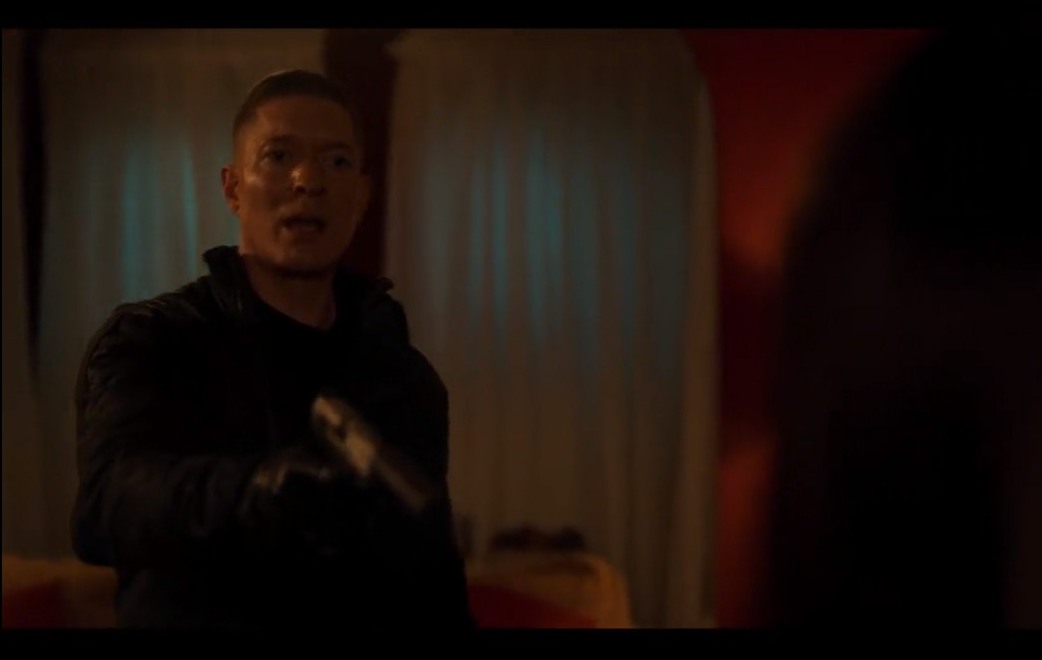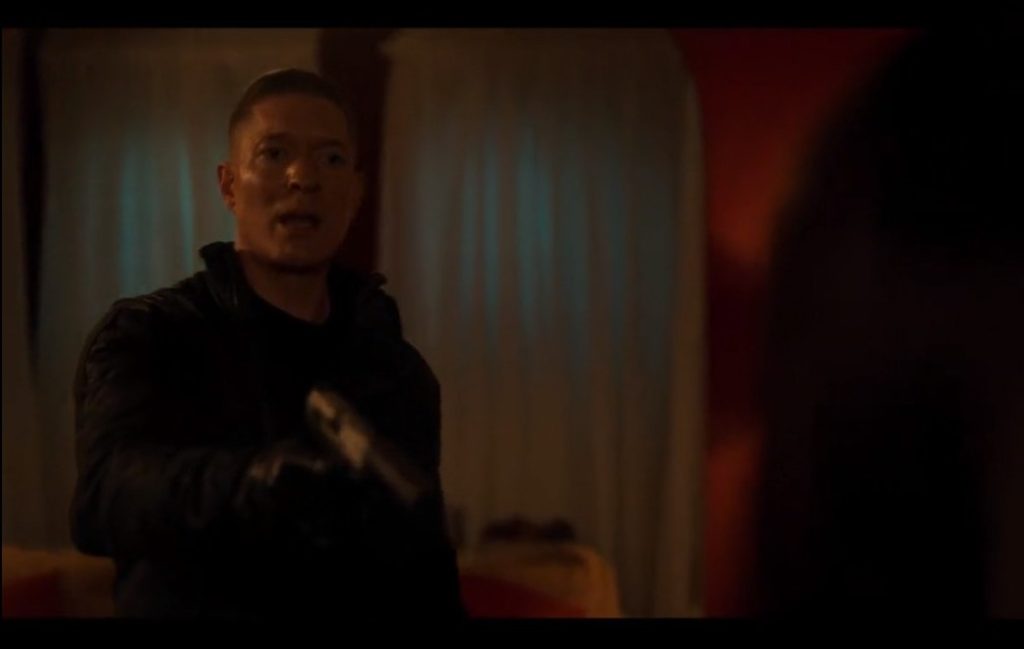 In a tense moment, Tommy (Joseph Sikora ) brandishes his firearm at Tasha (Naturi Naughton). But just as the situation seems dire, Tariq bursts onto the scene, wielding a weapon of his own. As Tommy's attention is diverted by the sudden entrance of a Marshall, Tariq takes aim to fire at him. However, before he can pull the trigger, he is blindsided and knocked unconscious from behind. As Tariq awakens in the hospital, he finds Tameika by his side. She delivers the shocking news that Tasha has disappeared.
[Season Finale] Power Book 2: Ghost Season 3 Episode 10 Recap