The latest episode of Power Book II: Ghost on Starz is a thrilling finale to Season 3. Tariq St. Patrick, played by Michael Rainey Jr. is under investigation by the Feds, which leads him to team up with former betrayers to safeguard his loved ones. Mary J. Blige delivers a powerful performance as queenpin Monet, as she consolidates her power within her empire in Elsewhere. In the explosive Season 3 finale of Power Book II: Ghost, viewers were left stunned by a game-changing discovery. It was revealed that Diana Tejada, not her mother Monet, was the one who facilitated Tommy's search for Tasha, putting her in grave danger. The shocking twist has left fans eagerly anticipating the next chapter in this thrilling saga. And that's just the beginning of her hour of betrayals! If you want to know what happened in season 3 episode 10 titled "Divided We Stand" of Power Book II: Ghost, you can read everything about it at tvacute.com.
Power Book II: Ghost Season 4 Release Date | Cast | Trailer | Plot
Power Book 2: Ghost Season 3 Finale Recap: Divided
In the season finale episode, Monet speaks with Noma and Obi and tells them that moving the weight will solve all of Noma's issues. Then Noma inquires as to what becomes of Mecca. Tariq sets out to find Tommy (Joseph Sikora ) and heads over to Tommy's mother Kate's house. However, his search turns up empty as Tommy is nowhere to be found. In this scene, Kate reveals to him that Monet made a visit to the house and delivered the letter, which was subsequently passed on to Tommy. Monet denies any responsibility for Mecca's death. Noma assures her that she will never be left defenseless again, and when Obi lies to her, she slashes his face.
In this scene, Jenny, Blanca, Medina, and Young gather to discuss the untimely death of Lucas. As they delve deeper into the circumstances surrounding his passing, they begin to question whether it was truly a suicide or if there is something more sinister at play. They then start preparing Lauren to testify before a grand jury and ultimately indict Effie. Monet convenes with Tariq, Brayden, Cane (played by Woody McClain), and Dru, announcing her new leadership over Noma's product.
Monet threatens Tariq with a gun and urges him to silence Effie Morales (Alix Lapri) and Lauren. She also claims she did not mention Tasha (Naturi Naughton) to Tommy. In a dramatic scene, Obi informs Tariq that his entire family has finally obtained the coveted green cards. However, Obi stresses that this newfound status will only be beneficial if Tariq can find a way to redeem himself in Noma's eyes. When Tommy tracks down Tariq, the two of them have a run-in on the sidewalk. After talking things over with Tasha, Tommy reports back to him.
In a series of gripping flashbacks, we witness Tasha's heroic act of knocking out Tariq to save Tommy's life. In the next scene, when Tasha took the life of Tommy's fiancée, LaKeisha, causing a rift between the two characters during the intense sixth season of Power. As the tension builds, we see Tasha propose a truce between the two former allies, which Tommy ultimately agrees to. In the present, Tommy confronts Tariq and admits that he's clueless about Tasha's whereabouts. In this scene, we see Tommy refusing to join Tariq's fight against Monet. However, he does caution Tariq against taking drastic measures such as killing the queenpin. Tommy emphasizes that such an action would only lead to further violence and put his family in danger.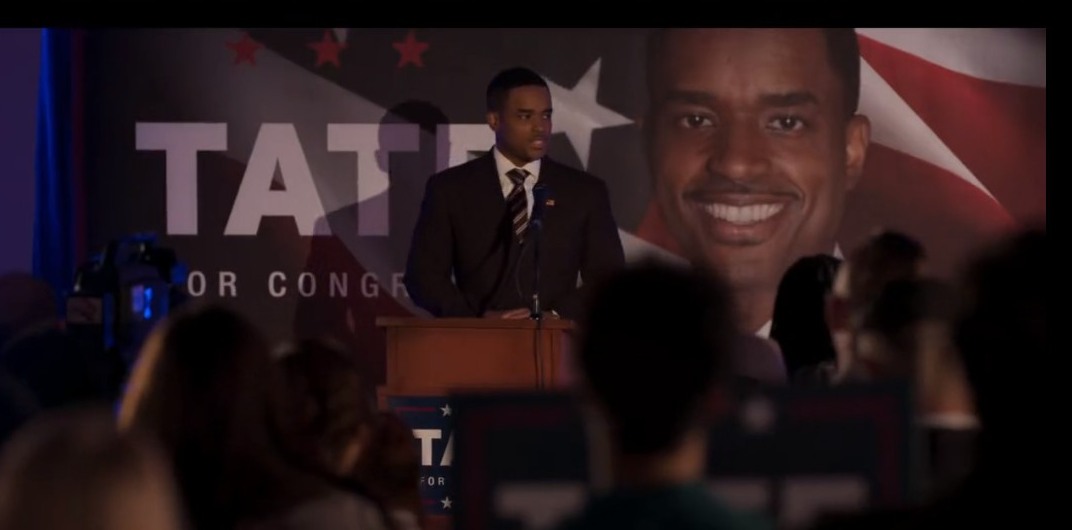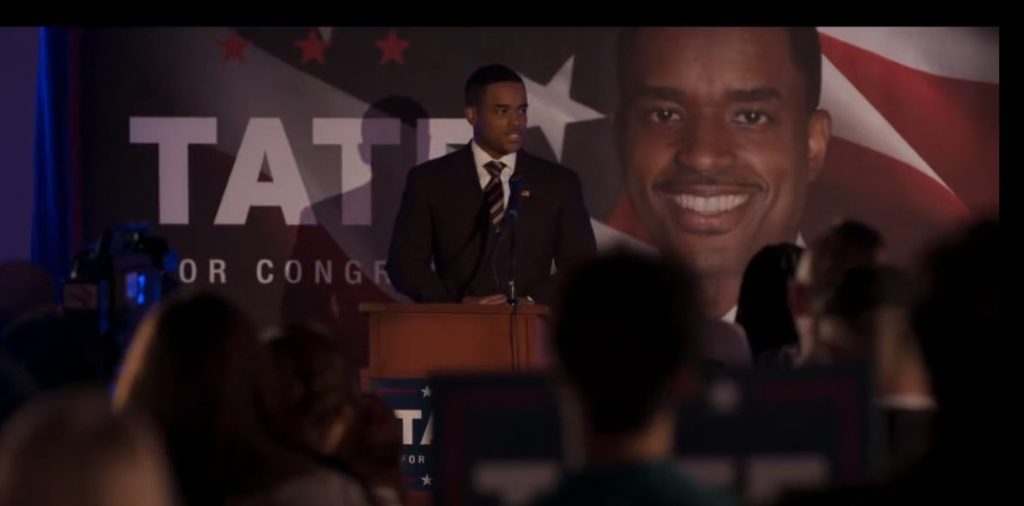 In a moment of triumph, Tate pops the question to Harper, who joyfully accepts amidst the excitement of his election lead. Monet's takeover is something Dru, Diana, and Cane talk about. Since they are a drug dealing family, Cane orders them to get in line, but after he goes, Dru (Lovell Adams-Gray) and Diana (LaToya Tonodeo) form an alliance.
In this episode, the Westons gather for a family gathering, but their plans are derailed when Monet and Lorenzo "Cane" Tejada Jr. (Woody McClain) unexpectedly shows up. In a dramatic turn of events, the Westons are confronted by a group of individuals who claim that they are owed money. To make matters worse, the group seizes one of the family's prized paintings and Trace's watch as collateral. In a dramatic turn of events, Effie is tasked with changing cells at the jail when she stumbles upon a cell phone. Little does she know, the contents of the phone reveal a shocking message – Monet is waiting for her.  In another scene, Davis (played by Method Man) confronts Tariq and warns him to stay away from Monet. However, Tariq retaliates by revealing that Davis was the one who leaked the Weston Holding data. As Davis speaks to Tariq, he advises him to look after both Effie and Lauren.
In a shocking turn of events, Effie finds herself under attack while locked up in her cell. Later on, Tariq makes an appearance to see her. He advises her against posting bail in order to limit the FEDs' investigation time. Asking for a photograph of Noma's daughter, our protagonist is met with a firm response from Effie. She has already located the young girl, but she's not willing to share the details until our hero successfully rescues her from danger.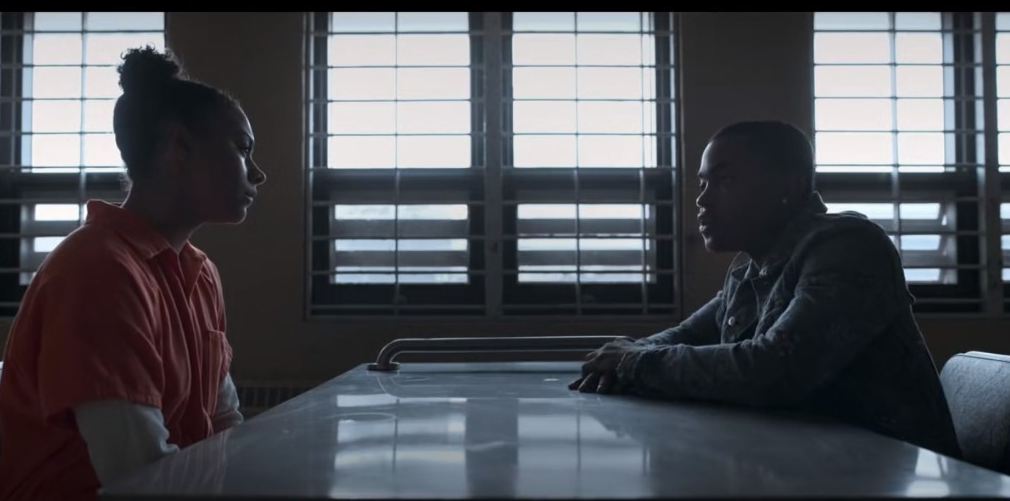 Tariq delivers a tense ultimatum to Cane and Brayden (Gianni Paolo). They must convince Lauren to retract her story within the next five days. Will they be able to pull it off? Tune in to find out. In the scene, Tariq urges Cane to obtain photographs of Lauren's parents in order to intimidate her. In the next scene, Tariq reaches out to Lauren, pleading with her to reconsider testifying and requesting a face-to-face meeting.
Cane and Dru pay a visit to Baldwin's house where they take matters into their own hands and decide to tie up Lauren's parents. Cane shows Lauren footage of her parents restrained, against Tariq's wishes, and the three of them have a meeting with Lauren. Cane promises to release them if she changes her mind. Tate accepts his victory and delivers a speech. Davis then informs him that Tariq and the Tejadas are aware he torched them, and that he is now in danger of being shot. Davis then tells him that he hopes he can have the allegations against Diane withdrawn. Harper notices them, and Tate has no idea.
After a difficult encounter at the jail, Lauren informs Jenny she won't testify until she can see Effie. In a dramatic turn of events at the grand jury trial, Lauren takes the stand and reveals that she was coerced by none other than Jenny to fabricate her statement. Medina dramatically yanks the connection on the RICO. Lauren and her parents are seen departing from the town. Effie gets her freedom from jail and she wastes no time in giving Tariq the vital details he needs about Noma's daughter.
In this episode, Diana approaches Tariq with a bold strategy to eliminate Monet. As the tension builds, she puts her plan into action, determined to get Monet away from the house into the car. With Tariq waiting in the wings, ready to carry out the deadly deed, the stakes have never been higher. As Monet offers her apology, Diana lingers in the car for a moment too long. Suddenly, a drive-by shooter catches them off guard and unleashes a hail of bullets. As Tariq sits in his parked car, he captures a brief glance of the shooter. To his surprise, it's none other than Tasha. In the hospital room, the Tejada children are shocked to discover that Monet's situation is critical. In a dramatic turn of events, Diana reveals to Cane and Dru that it was Tariq who fired the shots at them.
As Cane exits, Diana confides in Dru about her uncertainty regarding Tariq's involvement. However, Dru advises her to maintain their agreed-upon narrative. In a stunning turn of events, the audience discovers that Dru and Diana had actually collaborated on a master plan.  In a dramatic flashback, Dru dons a fiery red wig and sneaks into Kate's place to deliver a crucial letter from Saxe to Monet. The plan is set in motion: Tariq will take out Monet, and Cane will take out Tariq.
Tariq confronts Tasha about his loss of faith in the Ponzi plan. In a dramatic moment, he confesses to her his desire for ultimate power and reveals his plan to get closer to Noma in order to gain access to her knowledge. In a dramatic turn of events, Agent Young's true identity is finally uncovered. Paz delivers a letter from Saxe, along with a flash drive, that reveals the shocking truth – Agent Young is actually Paz's son and Angela's nephew. The implications of this revelation are sure to have far-reaching consequences.
Power Book 2: Ghost Season 3 Episode 10 Recap: Ending Explained!
In this scene, Tariq comes face to face with Noma at the warehouse. He vehemently denies any involvement in the attempt on Monet's life. As our protagonist turns the corner, he is suddenly met with a surprise attack from the Tejadas. As the villain attempts to intimidate Noma's daughter, Effie steps forward, revealing that she had already alerted Noma to the danger. As Cane takes aim at Tariq, the warehouse plunges into darkness. Suddenly, a hail of gunfire erupts, and Brayden swoops into rescue Tariq. As the two make their daring escape, Brayden drops a bombshell – Obi had given him a heads-up about the impending danger. He couldn't just leave his friend behind. Tariq realizes that this is just the beginning of a full-blown war.