In the Dark Season 4 Episode, 12 will release on Aug 29, 2022, on The CW. Do you believe Max will be shot?
The majority of In the Dark Season 4 Episode 11 focused on the events that took place in the time leading up to the unexpected flashforward that left viewers guessing about who was shot and may have died. And based on how things are shaping up, it appears that Max could become one of those casualties. The episode was spent trying to follow all the clues that might point to a resolution in this Bolt story. And as it progressed, it became increasingly complicated and difficult to follow. it was wonderful to catch up with Felix once more because of how long he had been missing. (Read the recap below) Now Let's move ahead. you can take a glimpse of In the Dark Season 4 Episode 12 synopsis, and promo with www.tvacute.com below, which will enable you to understand the episode better.
[Perry Mattfeld] In the Dark Season 4 Episode 13: The Final Ride
[Perry Mattfeld] In the Dark Season 4 Episode 12 Recap: Is Max Dead?
In the Dark Season 4 Episode 12 Spoilers
There are a few things to take into consideration as you get ready for the twelfth episode of the fourth season of In the Dark. The fact that "Going Up" is the penultimate episode of the series. What takes on here will have a direct bearing on that, and the events of this story will determine how the show will ultimately conclude. In this episode, we will see Max and Murphy have one final conversation about their intentions for the future, and things seem to be running smoothly at the fundraiser event where Murphy and Darnell are playing the role of an unhappy marriage. In the meantime, Josh devises his own method, and he inserts himself into the scenario. Check out the complete In the Dark season 4 episode 12 synopsis below for more information on what to expect right now:
In the Dark Episode 4.12 Synopsis: – ONE LAST TIME – Max and Murphy make plans for the future, and everything seems to be going according to plan at the fundraiser with Murphy and Darnell posing as the unhappy couple. Meanwhile, Josh concocts his own plan and inserts himself in the middle of everything. Malakai directed the episode written by Yael Zinkow & Jeannine Renshaw.
Do you believe Max will be shot?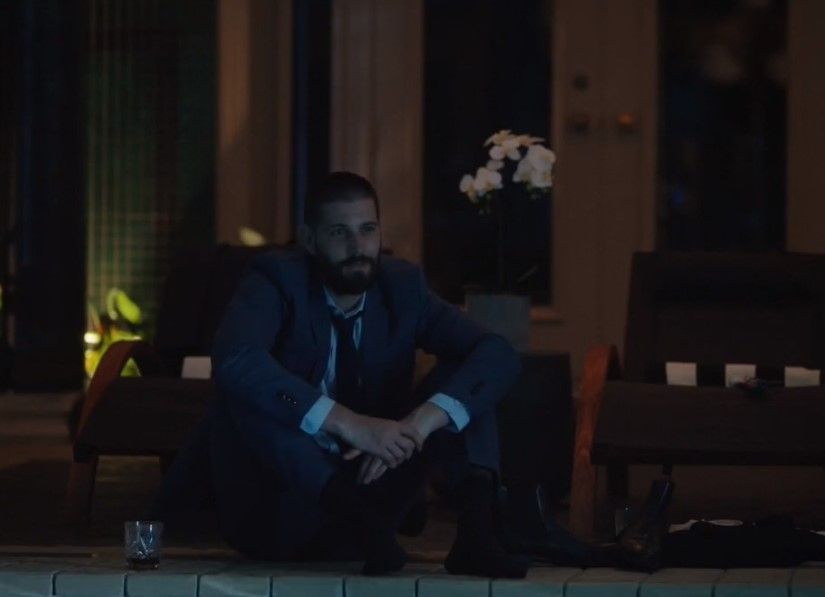 Everything is moving as it should and all the moving parts are in place. What goes wrong, then? What happens when the situation escalates into violence and Max is unintentionally shot? What happens if anyone recognizes Murphy and Darnell from their previous deeds this season?  Episode 11 focuses on the events of the tragic flashforward. Murphy experienced ominous visions of Max in the pool. The entire episode showed how wonderfully shot moments felt strange and as if something bad was about to happen. In the final scene of the episode, Max gives Murphy a yellow dress to get ready and they kiss, then the camera zooms towards the bed. On which Max's black suit is on. And this is the suit that Murphy saw in her vision. Is Max really going to be murdered? Will Max die? We should be worried about Max because if we look at this series finale episode's synopsis there is no information available about Max.
CW's In the Dark Season 4 Episode 12 Release Date
In the Dark Season 4 Episode, 12 will release on Aug 29, 2022, at 9 p.m. EST on The CW. the series is still not going anywhere anytime soon.  You can also watch it on the CW app and Amazon Prime. In addition, CW is also available on devices like Amazon Fire TV, Roku, Vizio Smart TV, Chromecast, Android TV, Apple TV, and Xbox One. In the Dark season, 4 will be available on Netflix the following week.
In the Dark Season 4 Episode 13 Synopsis
SERIES FINALE – Murphy (Perry Mattfeld) copes by distracting herself with a new motivation: getting even. Felix (Morgan Krantz) attempts to help her find other ways to deal with her emotions, but like anything with Murphy, it's an uphill battle. Josh (Theo Bhat) is smug as he slowly puts together how the night unfolded, until he realized that it's not over yet. Ryan McFaul directed the episode written by Corinne Kingsbury (#412). Original airdate 09/05/2022.
In the Dark Season 4 Episode 11 Recap
There are brief glimpses of Murphy and Darnell acting romantically while incognito at a posh event. Darnell suggests a strategy in which they both arrest Trey and the donor simultaneously. However, they must raise funds for the covert portion. Murphy visits Felix, who has just arrived from Anguilla with Leslie. Max apologises for everything in a conversation with Leslie. Murphy tells Felix he is going to become an informant and get married. Felix goes to the woman who her uncle's money was stolen from to get additional cash. She gives him sex during their encounter. Trey provides information to Darnell on the buyer and Bolt's financiers. It's a politician named Jimmy who also happens to be related to the woman Felix had an affair with and from whom he obtained the funds. When Jimmy declines, they call Darnell's bluff by pressing for more money and a bigger percentage.
To arrange Max a meeting with Jimmy once more, Felix enlists Leslie's assistance. Their granny is extorted by them. Max joins Jimmy's team and begins to work with him. Murphy strikes a stance while in it. She meets Jimmy, woos him, and they depart together. He pulls out the Bolt after she inquires about tablets and forces her to swallow it while he takes some as well. Max experiences hallucinations thanks to Murphy, who also arranges for Jimmy to dispose of his drugs. To give him additional leverage and heighten the tension, they mail him a phoney subpoena. They arranged a bargain. Max and Murphy get ready for the day before meeting Jimmy and the provider of the Bolt. When they discuss getting married, Max can't stop expressing how much he wants to have this ideal life with Murphy after everything that has happened. It's ominous. Flashback to the incident where Murphy is sobbing and it seems as though Max was shot.