Joe Morton, the series' lead, directed episode 7 "Fathers, Daughters, Sisters of Our Kind Of People." This episode manages to bring Angela and Leah closer together. Teddy will live, which is wonderful news. When he wakes up, his daughters Angela (Yaya DaCosta) and Leah (Nadine Ellis) are both at his bedside. later he discovers that he has Parkinson's disease. Now it's up to figure out what will happen next. We're here to bring you further updates on the matter. Firstly, there is bad news; Our Kind of People series will have not a new episode next week, While The Resident will have. From tvacute.com comes the trailer and synopsis for Our Kind of People Episode 8 titled "sistervention" In order to mentally prepare for the upcoming episode.
Our Kind of People Episode 8 Spoilers
Double celebration in an upcoming episode, During a "sistervention," Angela offers support to Leah, whose marriage to Raymond is now on the cliffs. During this time, Teddy's birthday will celebrate. while Nikki and Nate make an effort to become closer. Then, as Angela becomes more involved with Nate, We seeTyrique's jealously developing.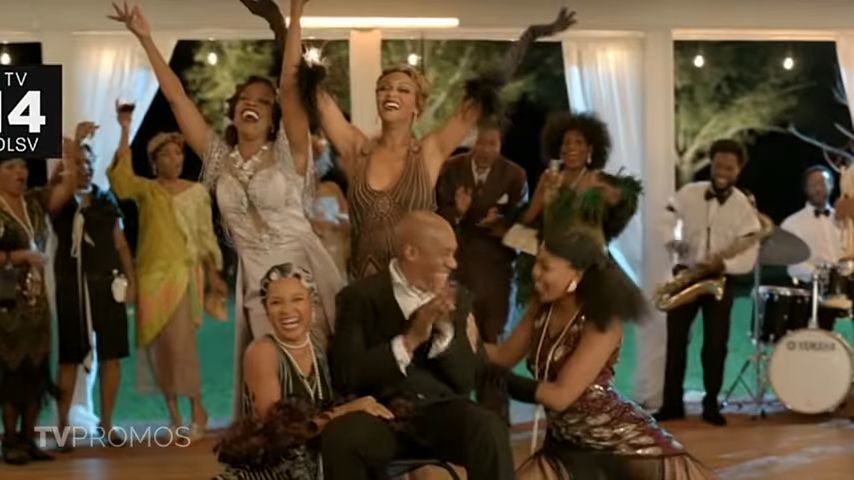 Our Kind of People Episode 8 Synopsis:  Angela holds a "sistervention" for Leah, whose marriage to Raymond is still on the rocks. Meanwhile, Teddy's birthday celebration includes trying to one-up Alex and keep Raymond at bay, and Nikki and Nate attempt to bond. Then, Tyrique's jealousy grows as Angela gets closer to Nate.
Cast: Yaya DaCosta as Angela Vaughn; Morris Chestnut as Raymond Dupont; Joe Morton as Teddy Franklin; Nadine Ellis as Leah Franklin-Dupont; Lance Gross as Tyrique Chapman; Alana Bright as Nikki Vaughn; Rhyon Nicole Brown as Lauren Dupont; Kyle Bary as Quincy Dupont
Guest Cast: Debbi Morgan as Aunt Piggy; L. Scott Caldwell as Olivia Dupont; Melissa De Sousa as Alex Rivera; McKinley Freeman as Nate; Nicole Chanel Williams as Taylor
How many episodes are left in Our Kind of People Season 1?
Only four episodes left. Things will certainly grow crazier as we get through the remaining episodes, prepare for that. We can't picture this program ending without a blast. As well as a massive cliffhanger will at the end. As the season finale episodes, 11 and 12  will be a two-hour extravaganza. Everything will sort of exploding at that point.
Is there Our Kind of People Season 2?
Lee Daniels executive produces the soap Our Kind of People, which has drawn comparisons to the Lee-co-created Empire, which had a successful run on the network. The first season of Our Kind Of People has 12 episodes. Our Kind of People, starring Yaya DaCosta, was made for shorter runs. In the spring, Fox is likely to make a decision on the show's future. Our Kind of People's linear ratings has been dismal. Their long-term prospects are expected to be harmed by their low ratings performance. After 35 days, the series debut of Our Kind Of People has 4.3 million multi-platform viewers, up +162 percent from the Live+Dame Day linear delivery. It's possible that the show would be better suited to a streaming platform. According to reports, the network is in talks with the series' producers and is considering their Season 2 plans.
Our Kind of People Season 1 Episode 8 Release Date
Our Kind of People Episode 8 will release on Tuesday, November 30, 2021, at 9 p.m. ET (8 p.m. CT) on Fox,  Available on Hulu. On iTunes, Vudu, Microsoft Store, Google Play, and Spectrum on Demand, fans who are acquainted with Video-on-Demand platforms can watch the previously released episodes. DirecTV, Hulu+Live TV, Xfinity, FuboTV, and YouTube TV all have live-streaming choices.
Our Kind of People Episode 7 Recap
Teddy's Leah became enraged when he tried to apologize to his other daughter Angela. He aided Nikki's father in obtaining an early release from prison, but an enraged Angela accused him of going too far. Telling his employee and protege Tyrique, who had confronted him, what had occurred to Tyrique's deceased father, was the final straw. Teddy, who was already worried, suffered a heart attack as a result of this. Teddy is in a coma at the hospital. he does experience fevered dreams that reveal more about him and why he does such heinous things. Teddy survived. The bad news is that he discovers that he has Parkinson's disease. He's meditating in the right length of time. He's taking a different approach to his daughters. He's being a tad more generous than normal.