Only Murders in the Building Season 3 Episode 9 Recap: The episode opens with  Mabel (Selena Gomez) has a disturbing dream where she gives birth to triplets: a microphone and the heads of Charles (Steve Martin) and Oliver (Martin Short) on baby bodies. The doctor congratulates her on the birth of a podcast before she wakes up. Oliver is discharged from the hospital after a cardiac event and resumes working on the murder board. The characters celebrate surviving by embracing the danger.
The trio's mission is to find the real murderer before Loretta pleads guilty at her trial. To free her, they need to prove Dickie's guilt if she's truly taking the blame for him. As the three go to interrogate him, they find Joy's wedding dress and a case of cookies from Donna at the door.
Only Murders In The Building Season 3 Finale, Explained! Who Killed Sazz?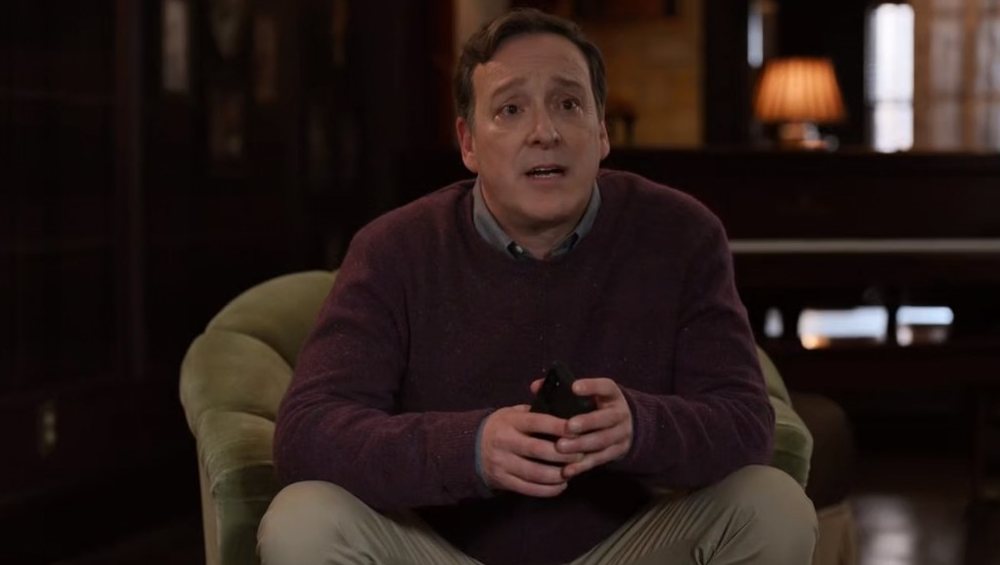 Dickie confesses to covering up Ben's bloodwork, but only to conceal the drugs he was using, not the poison. Dickie has a strong alibi for that night. The user got drunk, wore Ben's CoBro suit, and went searching for drugs and prostitutes, which was a regular occurrence for his brother. He reveals that Ben (Paul Rudd) frequently went to a location on 35th and Broadway every Thursday night to engage in sexual activities with five prostitutes. In this episode, Dickie reveals the names of the characters: Trixie, Marigold, Emerald, Dot, and MaeMae.
The trio discovers their next destination. In this episode, the characters try to figure out how to enter a brothel without having made an appointment. In this episode, Oliver believes that having a ladder can help you reach any destination, while Charles's backup plan involves being able to cry on demand. They reach the back of the "brothel" but discover it's not actually a brothel. In this episode, a regular fabric store is featured, where five old-lady seamstresses are referred to as the "five whores." Ben Glenroy is known by the group because he was part of their Thursday-night sewing circle.
They reveal that they assisted him in sewing the handkerchiefs for his big performance. However, just before the show, they received a worried voice message from Ben expressing his need for them, his feelings of isolation, and his distrust towards those around him.
In this episode, the person arrived at the theater excitedly but later left an upsetting voicemail. The trio watches Detective Williams's interrogation footage and pieces together the events of that night. Ben was late and KT was cranky. Cliff attempted to bring Schmackary's to his mom, but Ben refused because he was fasting until after the show.
During Dickie's interrogation, he confessed to Detective Williams that Loretta  Durkin (Meryl Streep) had been urging him to quit working for Ben. However, their conversation was interrupted by Ben, who found out about Dickie's intention to leave. Ben and Loretta had a blowup fight, with Ben blaming Loretta. During the rehearsal of the fight scene with the nanny, Ben became increasingly agitated and ended up grabbing Loretta while shouting at her to stay away from him and his brother. Charles intervened and struck Ben in the face.
Joy accidentally bruises Ben's face. Donna finds him and advises him to gather himself in his dressing room and prepare for his performance. Tobert arrives to film the documentary, but Ben confronts him and tells him to leave. The camera captures Ben's conversation with someone in his dressing room. The trio is unable to figure out who the person is speaking to, despite everyone being present, and they reach a dead end.
Oliver feels hopeless about Loretta's situation, while Charles can relate after seeing Joy's wedding dress. Mabel claims to have the upper hand as her life is in disarray, the case remains unsolved, and she is homeless. The Friends theme song captures the essence of the life crisis that occurred in this episode. She realizes that she is not where she expected to be in life and casually reveals that it is her 30th birthday. She enjoys spending her birthday solving a murder with her friends. A new lead rushes into the room to save them from their dead end.
Howard bursts in with the shredded evidence pieced together and hands it to Oliver. Oliver quickly recognized the paper after reading the words "didn't sing." Maxine wrote a negative, unpublished review of the show. Ben is criticized for his performance in the play, being compared to the wooden lighthouse on stage. The last line sounds familiar to the user.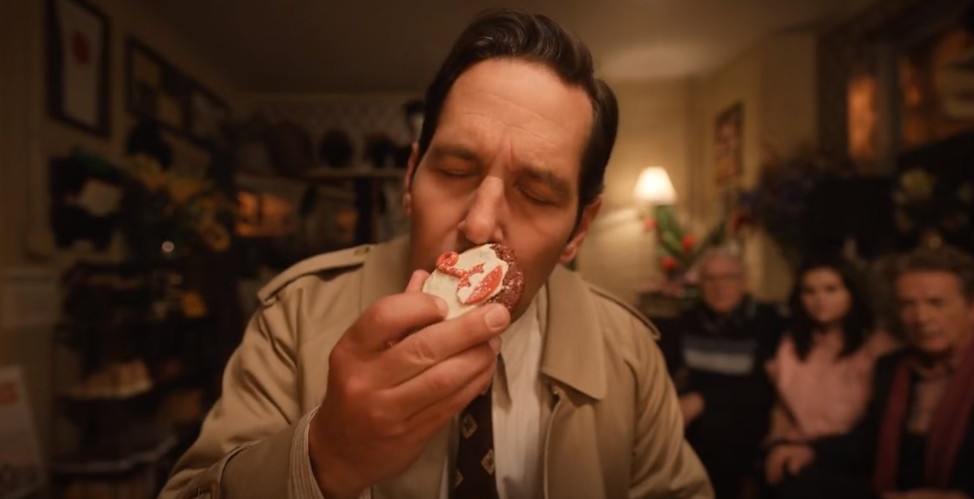 Oliver celebrates Mabel's birthday by indulging in his favorite dip and expressing his longing for it after being on a heart-healthy diet. Mabel realizes who Ben is talking to in his dressing room after observing Oliver talking to his food. The episode featured a Schmackary's cookie, confirming suspicions. In this episode, Ben eats a cookie and then sees his reflection in the mirror. He takes a lipstick and writes "Fucking pig" over his own reflection.
Oliver recalls that the cookies were ordered by Donna. During the sitzprobe, it is revealed that Donna had already read the review and knew the line about being "as wooden as the lighthouse" because of her press connections. Yes, a producer sabotaged her own play. Did she really kill the lead because of Maxine's bad review? The episode featured a scenario where a producer kills their lead whenever their show fails, resulting in a lengthy "In Memoriam" segment at the Tonys. Mabel points out something very important in this episode. Donna tried to sabotage her son Cliff's play, not her own. His big debut could have been his last if it received harsh criticism.
Our trio sets the scene for the episode. Donna reads a review criticizing Ben, then tears it up in KT's office while Howard tries to get the ritual broom. The character notices rat poison and a cookie, leading to a potentially dangerous idea for a Broadway producer. She places a poisoned cookie in his dressing room and tells him to take care of himself before the show. She attempted to use a cookie to solve a problem, but when it failed, she left the cast party and pushed him down the elevator shaft. The weak link is resolved and the negative reviews are prevented from being published.
In this episode, the true killer is revealed to be a mother who will do anything to protect her child, surprising the audience. Loretta's role as an avatar in the show allowed them to delve into the theme of motherhood, which was also present in their fictional musical through the nanny character. With this reveal, the season-long themes can now be connected to the killer.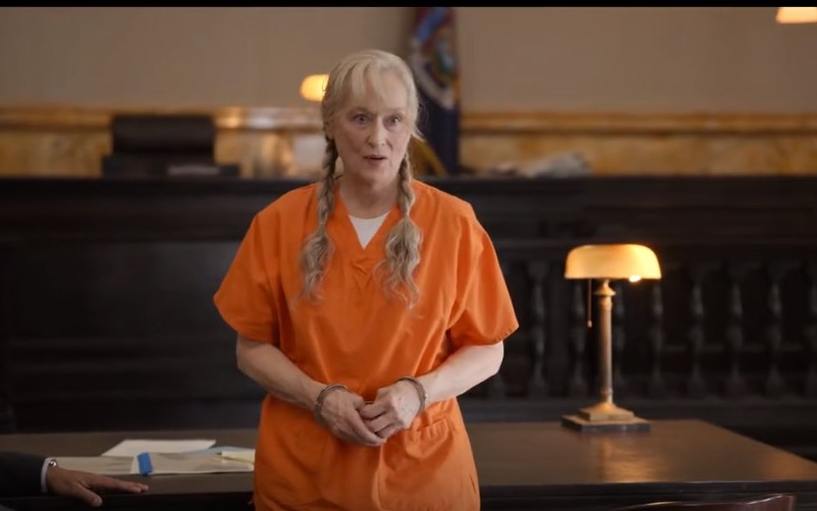 Loretta's trial is in twenty minutes. after they solved the case. Will they make it in time? Oliver and Charles are out of ladders and tears, but Mabel sees Joy's wedding dress. The bride confidently puts on her wedding dress and uses it as a means to reach her destination. The gang miraculously makes it downtown from the Upper West Side in 20 minutes by cab without any issues. At the courthouse, the bailiff almost stops Charles and Oliver, questioning their outfits. Charles explains that they are the fathers of the bride, which prompts a positive reaction from Oliver. Diane Keaton made a cameo in this episode. In this episode, the events of season four unfold.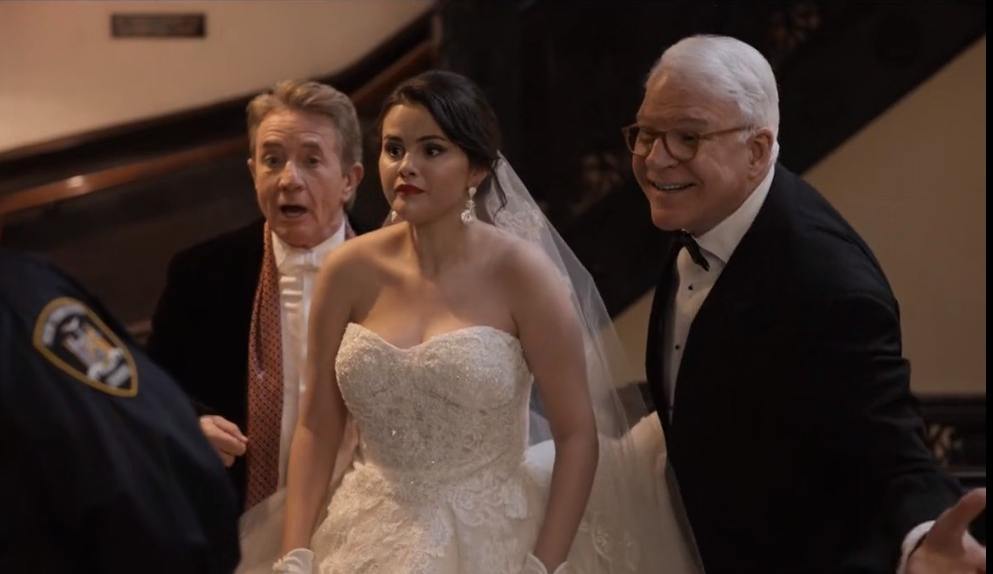 In this episode, the characters rush into the courtroom, worried about being late. Mabel is wearing a wedding dress, creating a reverse "Speak now or forever hold your peace" situation. Fortunately, Oliver and the team arrive just in time to inform Loretta that they have solved the case, ensuring she won't be held responsible for it. Donna stands up in the courtroom when someone asks who they think did it. Donna's plans for the remaining episode are uncertain.