After four seasons of capturing audiences' hearts with its dark comedy "Breeders" about parenthood, the story comes to an emotional close. The naming party for Baby Jay, which brings back memories for the main characters Paul (Martin Freeman) and Ally (Daisy Haggard), is depicted in this episode in all its emotional detail.
"Breeders" depicts the complexities of life itself rather than merely being a drama about parenting. Though it has its share of humorous moments, it doesn't hesitate to explore the darker sides of life. After watching these individuals' travels over the past few years, we can't help but worry if the series finale, "No Matter What: Part Two," will bring the emotional closure we've been longing for.
We'll walk you through all the important details of this last episode in this post, including when it will air, how much it will cost, an intriguing summary, advertising materials, and the schedule for the program. (tvacute.com) We'll also look at the prospect of "Breeders" Season 5, for those who are curious. So let's explore the "Breeders" universe and find out what happens in this highly awaited conclusion.
Breeders Season 4 Episode 10 Recap — Series Finale
When Will Breeders Season 4 Episode 10 Air?
Set your calendars for Monday, September 25, 2023, as "Breeders" Season 4 Episode 10, "No Matter What: Part Two," will premiere. The episode airs on the American cable network FX at 10 p.m. ET/PT. If you are unable to watch the premiere, fear not—the show will be streamed on American Hulu the next day, so you won't miss a second of the last episode of the series.
However, "Breeders" isn't limited to American soil. It has a large international fan base, and people are looking forward to this last episode's release from all over the world. When will "Breeders" Season 4 Episode 10 be accessible globally? (Check it below)
Breeders Season 4 Episode 10: What to Expect
Let us now explore what to anticipate from "No Matter What: Part Two." This episode, which serves as the series finale, will hopefully wrap up some loose ends while serving as a reminder that real life can be messy—just the way the program depicts it. The plot summary highlights a number of interesting points:
Jackie's condition keeps getting worse, which gives the plot more emotional depth.
Paul intervenes to support a distraught Luke (Alex Eastwood), but his actions escalate Ally's anger and expose more nuanced aspects of their relationship. Ava professes her love for Baby Jay at his naming celebration, which might lead to some very touching moments. In an offer that could change the trajectory of their lives, Paul vows to send him and Ally back in time.
As devoted fans are aware, "Breeders" has never shied away from mixing humor with serious subjects. Because of its readiness to address both serious and humorous parts of life, the show has gained a loyal following. Even if we can't foresee every turn, it seems fitting that the creative team would take us on a somber trip down memory lane as they say goodbye to the show.
Breeders Season 4 Episode 10 (Finale) Promo
If the teaser for "Breeders" Season 4 Episode 10 doesn't catch your interest on its own, nothing will. An enticing preview of what's to come may be found in the promo video.
The sound of a glass clinking opens the video, creating a joyful atmosphere. Luke, a pivotal character in the show, confesses his trepidation over a novel encounter, hinting at possible unexpected turns in this episode. With her characteristic openness, Ally asks when their time will come, provoking feelings of reflection and longing.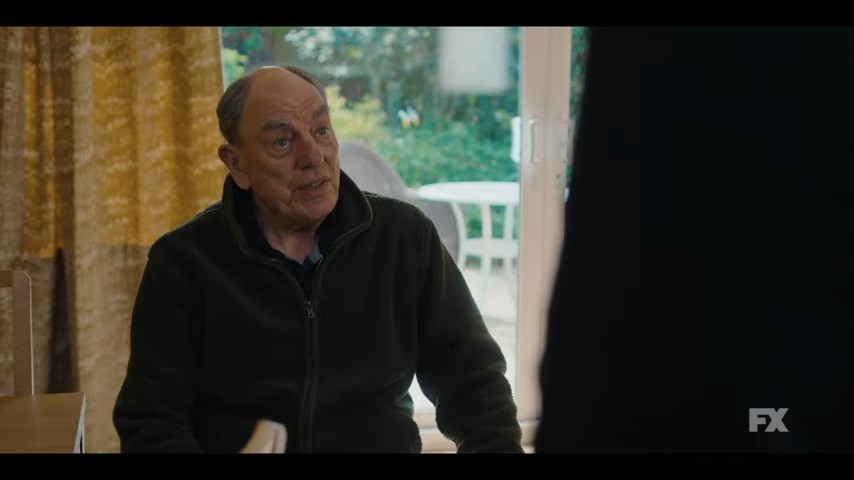 A touching moment occurs when Paul's father worries about his mother's health and offers to take care of her by cleaning and cooking. Paul's lighthearted reply injects a little humor, demonstrating the program's capacity to strike a balance between the serious and the hilarious.
The teaser for "No Matter What: Part Two" makes it evident that the film will explore themes of time, relationships, and the difficulties of parenthood. A whirlwind of emotions, it is sure to leave viewers curious about how the protagonists' adventures will end.
Breeders Season 4 Episode 10 (Finale) Schedule
Knowing the precise times of "Breeders" Season 4 Episode 10's release is essential to making sure you don't miss a minute of it. The availability of the show goes beyond American borders, with fans eagerly anticipating its premiere at various times to accommodate their respective time zones. The highly awaited series finale of "Breeders" will not be missed by fans, who have their calendars marked from Australia to India, the Philippines to the United Kingdom.
Australia: On September 25, at 8 a.m. AEST, viewers in Australia can watch the program.
Canada: "Breeders" viewers in Canada can watch the characters' most recent shenanigans on September 25 at 4 a.m. ET.
India: Watchers in India can enjoy the fun and antics of the parents by scheduling September 25 at 1:30 PM IST on their calendars.
Japan: The episode will air on September 25 at 10 a.m. JST for Japanese viewers.
Korea: On September 26 at 9 AM KST, viewers in Korea will be able to see the program.
Philippines: On September 25 at 7 a.m. PHT, viewers in the Philippines can begin their day with the show.
United Kingdom: On September 25 at 3 AM BST, people in the UK can watch the program. The program will also run on the British network Sky One in the United Kingdom.
United States: As previously stated, the episode will air on FX at 10 PM ET/PT, and the next day it will be streamed on Hulu.
"Breeders" Season 4 Episode 10 is expected to enthrall viewers worldwide with its extensive release, providing a suitable climax to the series.
Is Breeders Season 5 Coming?
Many fans are wondering if "Breeders" will return for a fifth season as the show's melancholy fourth season draws to a close. Television programs' futures are frequently determined by a number of variables, such as the program's creative direction, critical reception, and audience ratings. Certain television shows opt to end their lives on a positive note and make a lasting impression on their viewers, but some shows manage to prosper for several seasons. Unfortunately, the news that Breeders would conclude with its fourth and final season has already been released. This choice was made public when the fourth season was renewed in July 2022.