Extreme survivalists from NAKED AND AFRAID have proven the need for teamwork by surviving in some of the world's harshest situations. Eight of the series' most seasoned survivors go into this new season titled "Naked and Afraid: Solo" trying to last 21 days without any outside help. This serialized drama takes place on three different continents, amid some of the world's most inaccessible and forbidding settings. Each episode follows a group of survivalists as they face their greatest obstacle yet, whether it is in the sweltering Mexican jungle, the chilly African scrubland, or the South American rainforest. So who are eight former contestants who strip down to the skin again and attempt to survive in South America, Africa, and Mexico for 21 days? let's find out at tvacute.com Naked and Afraid: Solo Contestants' names.
Naked and Afraid: Solo Location | Cast | Release Date | Trailer
Naked and Afraid: Solo: Meet the Contestants
1. Cheeny Plante
Cheeny is an explorer at heart despite the fact that she resides in Sanford. She gained instant notoriety after her 2022 appearance on Naked and Afraid. She served in the US Air Force and now does a variety of occupations, including that of a wilderness guide, a lobster boater, and a home painter.
Cheeny joined the Air Force as a Senior Airman after graduating from Sanford High School in 2008 and went on to become a SERE (Survival, Evasion, Resistance and Escape) instructor. There were just a few hundred women working in this position at the time. She moved back to Sanford and is now working as a house painter and a lobsterer while working toward her ambition of becoming a licensed Maine guide. Cheeny Plante's cousin Zack Plante appeared on National Geographic's "Wicked Tuna" in 2020, therefore she is not the first member of the Plante family to make an appearance on television. She stated in an interview with WCSH 6 that she likes to be busy even when she is not working. She goes fishing, skydiving, and hiking in the White Mountains.
2. Fernando Calderon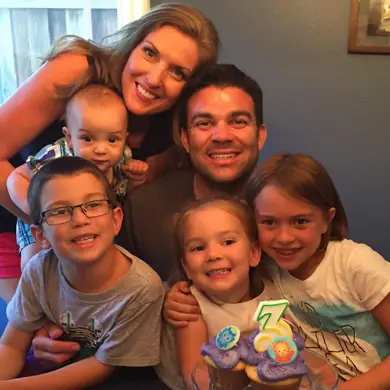 Fernando Calderon from Simi Valley, California serves as a fire captain of Ventura County. Anna, his wife, Maya is fourteen years old, Dominic is eleven, Lyla is nine, and baby Samuel is seven yrs old; they have four children in all. He has faced adversity with optimism and perseverance, never resorting to tapping, and always working with partners. In the previous instance, he was exploring the rainforests of Malaysia. This father of four spent 21 days in the Malaysian jungle in 2013 when he was subjected to leeches, constant rain, hunger, mosquitos, a 104-degree fever, and more.
3. James Lewis
Florida native and survivalist James Lewis hails from Tallahassee. He is motivated to complete this alone task for his lately deceased father for whom he is an expert trapmaker. James has finished both of the challenges he has taken on. Naked and Afraid XL (2019), Naked and Afraid (2018), and Naked and Afraid: Solo (2023)  are among his best-known works.
High school education was completed in 1984 and 1986 at Northwest Florida State College. he also attended Crestview High School and graduated in 1985. The Auburn University architecture program was where he earned his degree. In addition, he earned a degree in construction studies. Graduates of the Class of 1991. he is the Vice President of Production of Clemons, Rutherford & Associates from Tallahassee, Florida.
4. Jamie Frizzell
Scottish-born Jamie Frizzell is a lifeguard, adventurer, and bushcraft teacher he gained notoriety for his "Naked and Afraid" challenge in the South African Savannah. He was fresh to the XL Next Level in the Amazon and tapped out after being attacked by mosquitoes on day two.
Naked & Afraid is not open to just anyone. In the case of Jamie Frizzell, a Los Angeles casting agency sent him an email requesting his participation in the TV program. He initially believed it to be a prank. He was then instantly reassured that the offer was real and lawful. He made the decision to start a YouTube channel in 2019 in order to put his knowledge of bushcraft and survival to good use. So he produced and posted instructional videos on topics like fire lighting, water purification, and catapult shooting. They gained a lot of popularity and attracted other bush artisans from all over the world.  Jamie announced his engagement to Ellie, widely known as "The WildGirl," on March 17, 2022, via social media. He commented for himself, next to a photo of them together, "The WildMan is now a tamed guy."
5. Kaila Cumings
A skilled bladesmith and dedicated bowhunter Kaila Cumings looking for forgiveness after an earlier tap-out during her XL Next Level challenge in the Amazon. Kaila had previously finished a 40-day challenge in South Africa and a 21-day challenge in Colombia.
In the remote parts of New Hampshire, a bladesmith was born and raised. She developed an early passion for knives, wanting to both possess and wield them. She wanted to learn how to create them on her own as she grew older. She began by posting knife reviews on YouTube. As a result, she sold her collection of knives and guns and began to learn how to forge. She claims that after that, the rest is history. Over the past ten years, she has been producing knives. She has already established a niche in the market that enables her to perform a great deal of custom work, hone her own knives, and spend some time spending time with her kid, being outdoors, and going on metal detector trips.
6. Shanika Malcolm
Shanika Malcolma is a dedicated yoga practitioner, a single mother of three kids, an innovator, a nurturer, and someone who feels deeply connected to nature. She is from Jamaica and the first woman of African descent to finish a 21-day challenge.  She considered it to be a dream come true when she was approached to go on Naked & Afraid: Alone. Unexpectedly, she received a Facebook message in January 2021 that read, "Hi, I'm a scout from Naked & Afraid. We've seen you online; are you interested in trying out? Shanika, however, had no intention of being on the program at that time and just consented to the audition.
About her family, Shanika Malcolm avoided talking. But we do know that Delroy Malcolm is her father's name. Bobby is the name of her grandfather as well. She also attended John Bartram High School and William T. Dwyer High School.
The only Afro-American woman was raised in Philadelphia, surrounded by the natural world. After years of natural exploration, she thus learned about "earth skills gatherings" in the South and North Carolina in 2017. She naturally chose to take part in one of them for the week-long "Firefly" event. She had the most amazing time there, which served as a sort of introduction to the earth/primitive skills for her.  Shanika spent some time working at Awakening the Luminous Heart before beginning Starseed. She also founded and ran the Eternal Health Institute in Philadelphia, Pennsylvania, with the goal of curing illness through enlightening, inspiring, and elevating people (nature and holistic approach).
7. Suzanne Zeta
A Virginian mother of four with a Ph.D. who works in cancer research. Suzanne Zeta has experienced challenging situations before, whether they were related to her early life or her previous Naked and Afraid companions. In a 21-day challenge, Suzanne's companion quit before the end, and in a 40-day XL challenge, she lost one partner on day two. Although Suzanne's last XL partner was a persistent source of conflict, she was able to accomplish the challenge.
Although Suzanne Zeta's survival skills on Naked and Afraid XL thrilled viewers, her professional career is equally amazing. She graduated from high school aged 16 and obtained a GED, as reported by NBC12. She eventually went back to school and completed an occupational therapy Ph.D.
The Naked and Afraid XL participant is the mother of four boys who served as her inspiration for applying to the show. She divorced and remarried in the interim between her appearances on the show. "My boys urged me to take on this task. Not only did Suzanne want to please her kids, but she also wanted to please her younger self.
8. Terra Short
An archer who identifies as transgender and who prefers to live alone in the bush with just their skills and a knife. Terra is a Mobile, Alabama native who has been an accomplished bowhunter for her entire life. In January 1984, Terra Short was born. He will be 39 when March 2023 rolls around. Matthew Luke Short was Terra Short's birthname prior to his transformation. Terra previously said of her gender, "I was born male but in my head, growing up, I've always been female," adding that what defines her is not how she appears, but rather what she does with her life. She said, "I do have breasts, and I do still have male genitalia.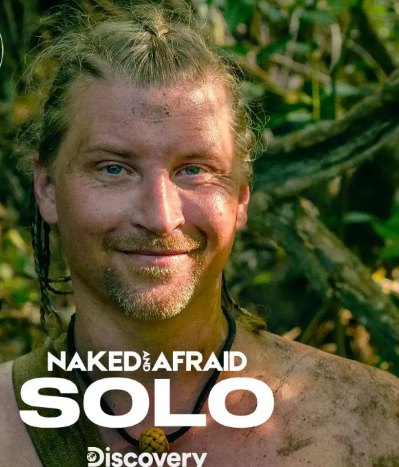 We are aware that Terra Short is an avid bowhunter, as well as a wannabe rapper, tattoo artist, and a former engine mechanic for the AC-130H Spectre Gunship in the US Air Force. She performs under the stage moniker Draztik's The Terrible. She primarily produced underground rap, horrorcore, and rap music. At Reverbnation, Draztik's bio states that he "entered the military after graduating high school. Even members of his family ignored her as a child in addition to the classmates she attended school with. After joining the Air Force, she discovered that she was welcomed by the majority (though not all) of the people he encountered. Draztik was stationed at Hurlburt Field for the most part of eight years until being transferred to Clovis, New Mexico.
Terra Short is currently working on songs and recording with artists like Cousin Cleetus from Psychopathic Records and Mars from Mad Insanity Records, among others. She is releasing his debut album. Syrie Alysse Short is Terra's only child, and she is a single mother. Terra Short isn't dating right now. Sarah Bartell who might be his partner is mentioned in her social media posts. They haven't confirmed their relationship, but comments on IG posts seem to indicate that they are a couple.
NAKED AND AFRAID: SOLO premieres on Discovery Channel on Sunday, March 12 at 10:00 PM ET/PT.