So far, "And Just Like That" has been very clear that Che and Miranda will become a "couple," either sexually or romantically or both. They first met in Episode 2. It turns out that instead of being hot and making us want to root for them, the first time they hook up is so cringeworthy that we blush. As a result of second-hand embarrassment, not as a result of surprise at how things turned out.
Comedians Che and Lawyer kissed on the dance floor in a nightclub last week. This is Miranda's first on-screen queer sex scene with Che (Sara Ramirez) in the fifth episode of "And Just Like That."
"And Just Like That…" Season 2 Episode 1 Recap
Finally, Sex is back in the city. After drinking shots and smoking weed in Carrie's kitchen, Miranda gives in to lust.  There's Carrie recovering from hip surgery in the next room; while she's there, Che moves and puts her hand down the pants. : "That was the best feeling I've ever had in my whole life."
Miranda has lesbian sex with Carrie's boss, but Steve isn't there to see it. But the plot could annoy fans even more since they already don't like the show's reboot because it's too sexy and hip. Carrie, a newspaper columnist, is now working on a podcast where the audience is told that she is "representing cisgender women." This means that their sense of identity is linked to their birth sex.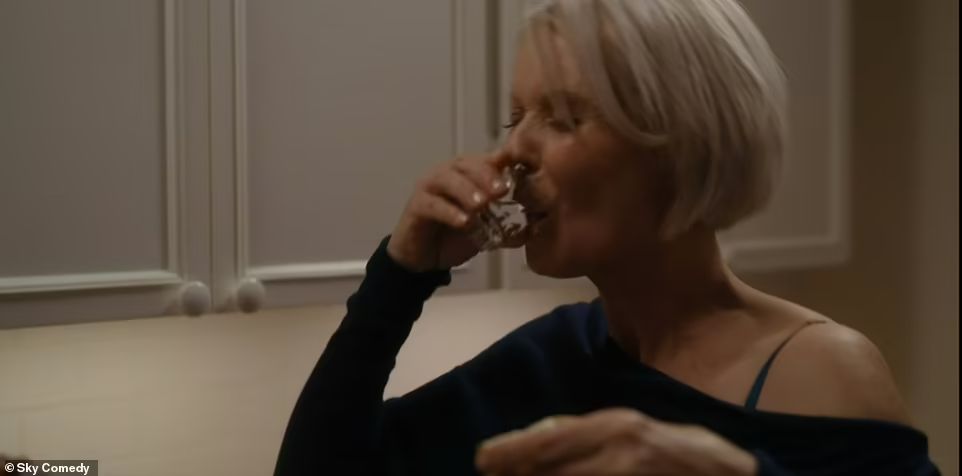 Miranda keeps making racial microaggressions after she signed up for a Master's degree taught by a black professor, Dr. Nya Wallace, played by Karen Pittman.
As for Kristin Davis, her character is very interesting. Her friend, played by Nicole Ari Parker, and her on-screen husband will be the only black people at the dinner party. When Charlotte's eldest daughter Lily is shown in another episode, she thinks about whether or not she might be transgender, too.
It used to be that Sex and the City were criticized for not having enough people of different races in its cast. When they tried to give the show a modern twist, they were accused of not hitting the mark.
In a new interview with Sarah Jessica Parker and Cynthia Nixon, Kristin, 56, tried to explain the show's new woke agenda: "We came up with this idea to come back in this way," she said. "We've come back with a bigger world." She added: "We're back because we want to be. We're back because we want to be." In this case, no one pushed us back.