The most recent episode of "And Just Like That," titled "The Last Supper Part One: Appetizer," revisits certain themes of love, heartbreak, and the complexity of contemporary relationships that are all too common. A sense of déjà vu sets up when Carrie Bradshaw (Sarah Jessica Parker) and Aidan Shaw (John Corbett) get ready to live together once more, making them think back to earlier episodes of "Sex and the City."
The episode's subtle criticism of patriarchal relations serves as a reminder that even in affluent circles, the fight for equality and autonomy persists in a year that has seen discussions about gender roles and cultural expectations. "And Just Like That" is a captivating examination of love, identity, and evolution because the characters' journeys continue to reflect the intricacies and difficulties of real-life relationships. (tvacute.com) We have a recap of And Just Like That Episode 210 in case you missed the exciting conclusion.
[Finale] And Just Like That Season 2 Episode 11 Recap
And Just Like That Season 2 Episode 11 [Finale] Promo: Samantha Jones Returns
And Just Like That Season 2 Episode 10 Recap
Carrie and Aidan's Struggle: Carrie Bradshaw and Aidan Shaw are about to embark on a new phase of their relationship. The episode begins with Carrie Bradshaw and Aidan Shaw visiting Coney Island. They are joined by Steve Brady, who enthusiastically discusses his plans for a hot dog and clam stand on the boardwalk, while Aidan makes fun of Carrie's age.  However, a FaceTime call from Wyatt, Aidan's kid, interrupts their amusing conversations. Aidan leaves to handle the situation and Carrie feels a little left out as his family crisis takes precedence.
Carrie organizes a "Last Supper" event to say goodbye to her previous apartment and celebrate her group of friends as they get ready to move into their new house.  A Michelin-starred chef will make a lavish "Last Supper" dinner for Carrie at her apartment. Due to his recurring fears over his land, Aidan initially says no, but eventually decides to go. Their preparations, however, are abruptly derailed when Aidan gets a troubling call from his ex-wife, Cathy. The hospitalization of Wyatt, Aidan's adolescent son, following a string of irresponsible behaviors, has left him feeling depressed and guilty about not being there for him.
The sorrow that Aidan feels for once pressing Carrie into marriage and his avoidance of her old apartment out of residual anger comes to the fore. Aidan confesses his faults and regrets in a sincere chat. In the episode, Aidan confronts his previous deeds and seeks atonement, and it captures a touching moment of development and vulnerability. As the episode comes to a close, Carrie acknowledges that she is truly concerned about the future of their relationship.
Miranda's Journey to Reconnect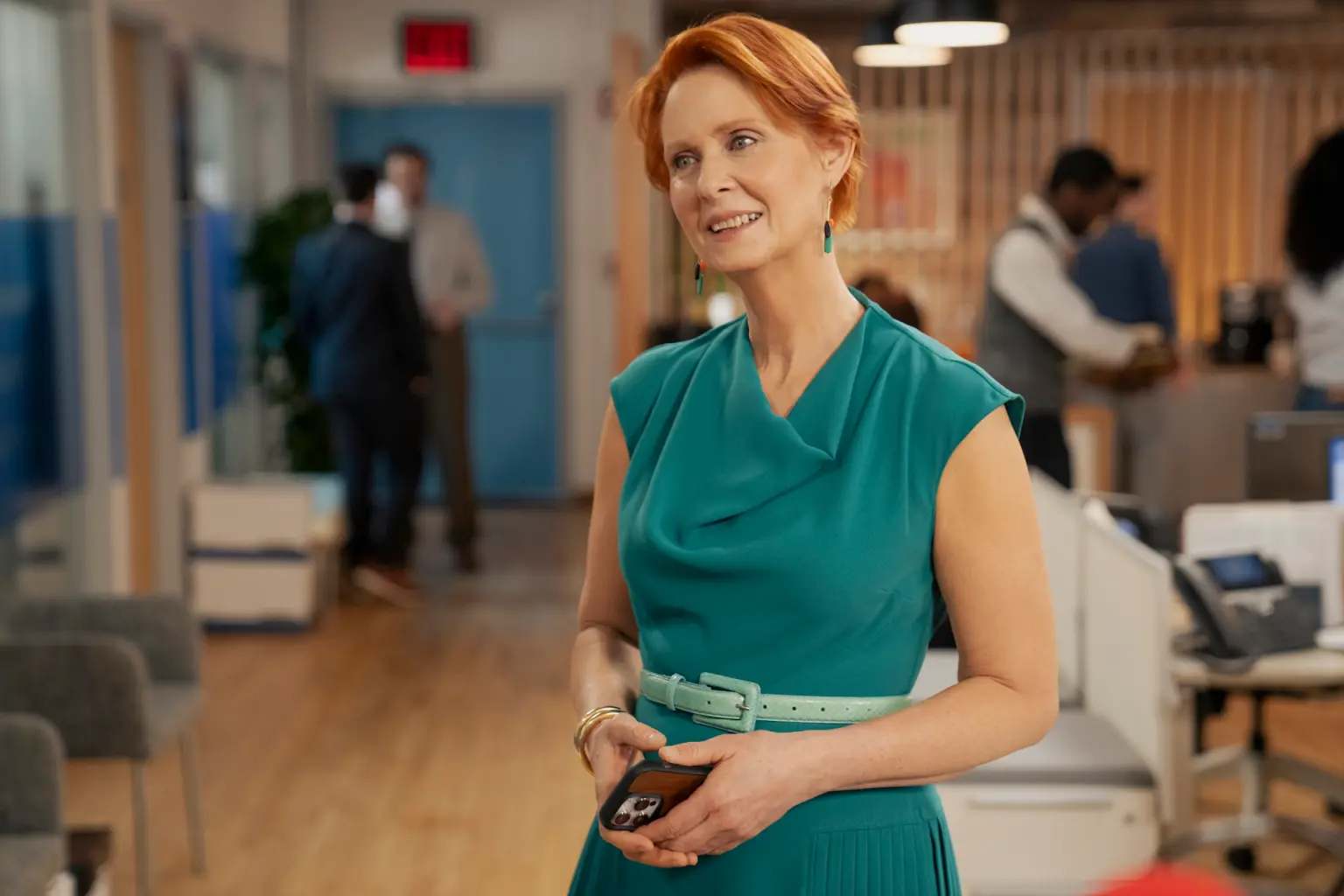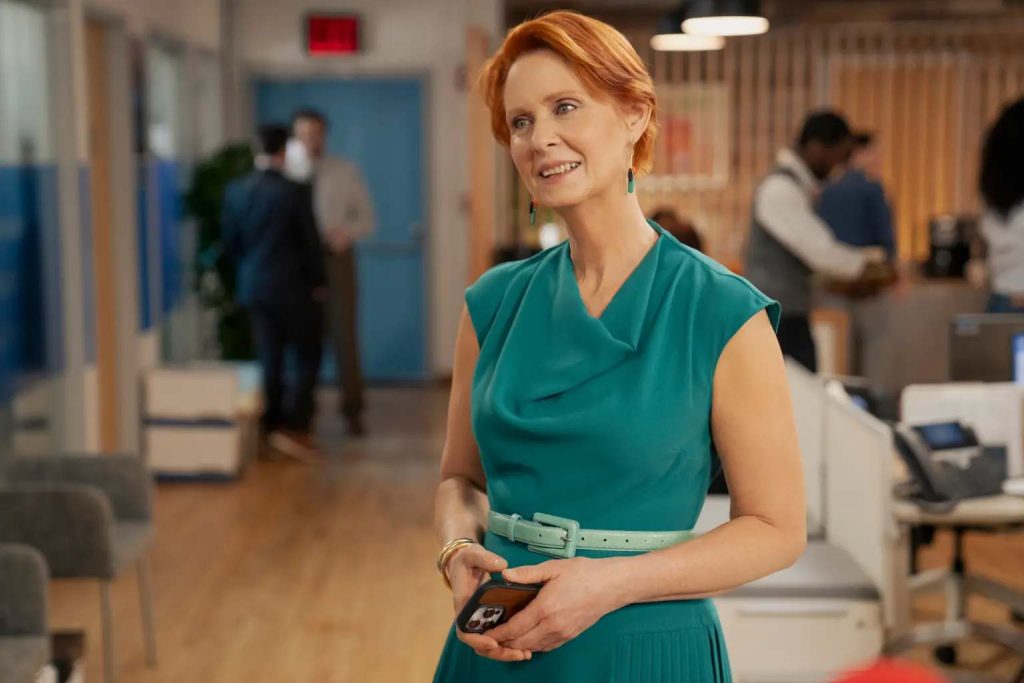 By reexamining her approach to relationships, Miranda Hobbes (Cynthia Nixon) makes a stride toward personal development. At the UN, Miranda Hobbes impresses her employer while also shining professionally. But when she goes to her ex-partner Ché's stand-up comedy gig, her personal life suffers. There are numerous allusions to their previous relationship and Miranda's sexual exploration on the set. Miranda's past and her personal flaws are reflected in Che's performance like a mirror.
Infuriated and upset by Ché's use of their personal experiences as comedy fodder, Miranda leaves the performance. Ché (Sara Ramirez) makes an effort to explain to Miranda that their humor is based on real-life events, but she ignores him. Miranda reluctantly consents to go to Carrie's "Last Supper" dinner where tensions are likely to increase due to Ché's presence.
Charlotte's Quest for Identity
In contrast to cultural norms, Charlotte York Goldenblatt (Kristin Davis) displays her independence. Charlotte struggles to balance her job goals with her responsibilities as a wife and mother despite her success in the art world. She makes a strong declaration of her autonomy and desire for personal fulfillment by choosing to put her professional identity first.
Charlotte is proud of her newfound individualism and independence. She successfully sells expensive artwork to a well-known artist when she returns to the world of art galleries. Charlotte is under pressure from her family, especially her husband Harry and their son Rock, despite her professional success.
Charlotte strongly defends her independence and refuses to be reduced to nothing more than her roles as a wife and mother. She freely proclaims that she was a person before she was a wife and mother, challenging conventional gender stereotypes. Her assured demeanor catches the attention of the audience and emphasizes the value of self-identity.
And Just Like That Season 2 Episode 10 Pays Tribute to Stanford Blatch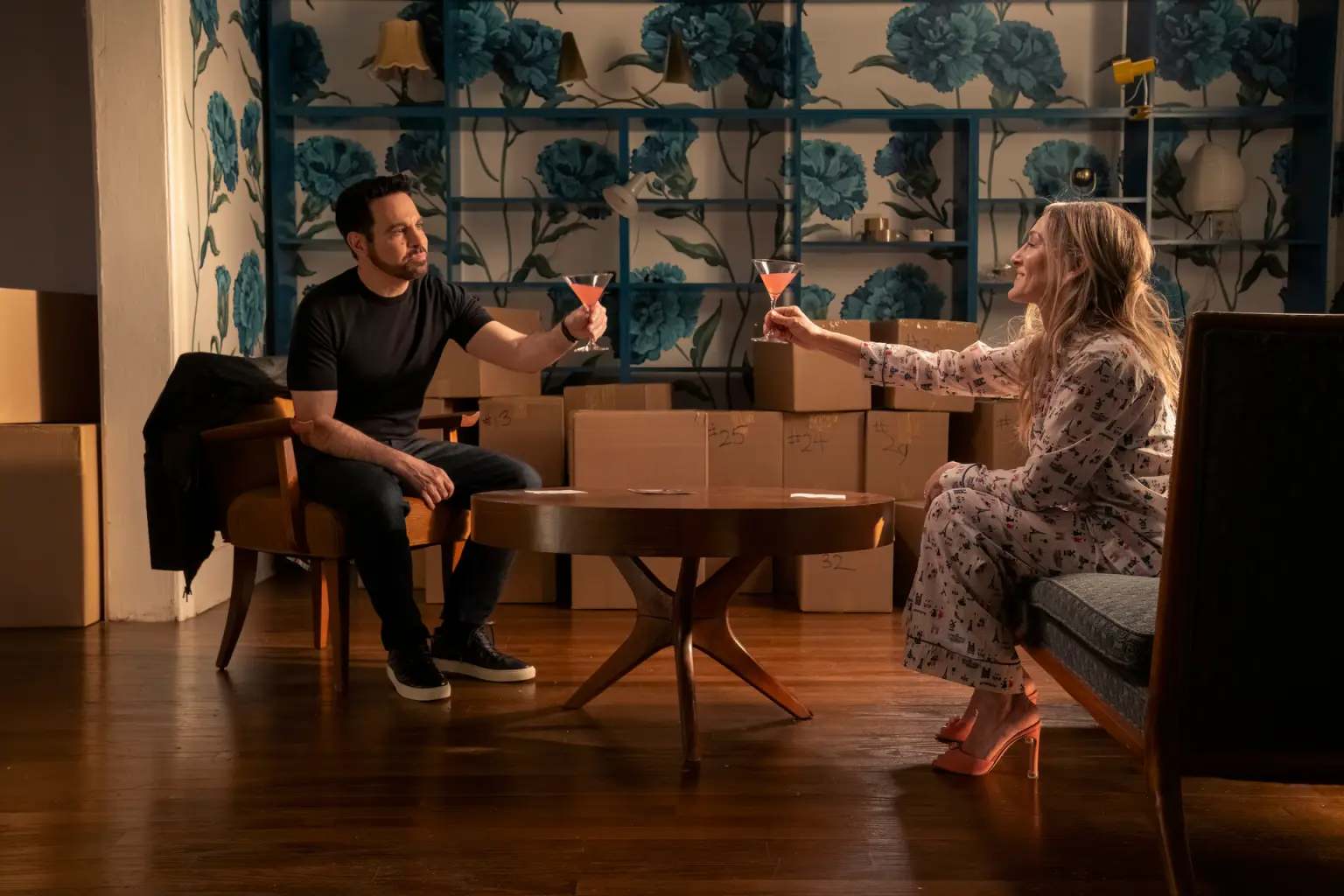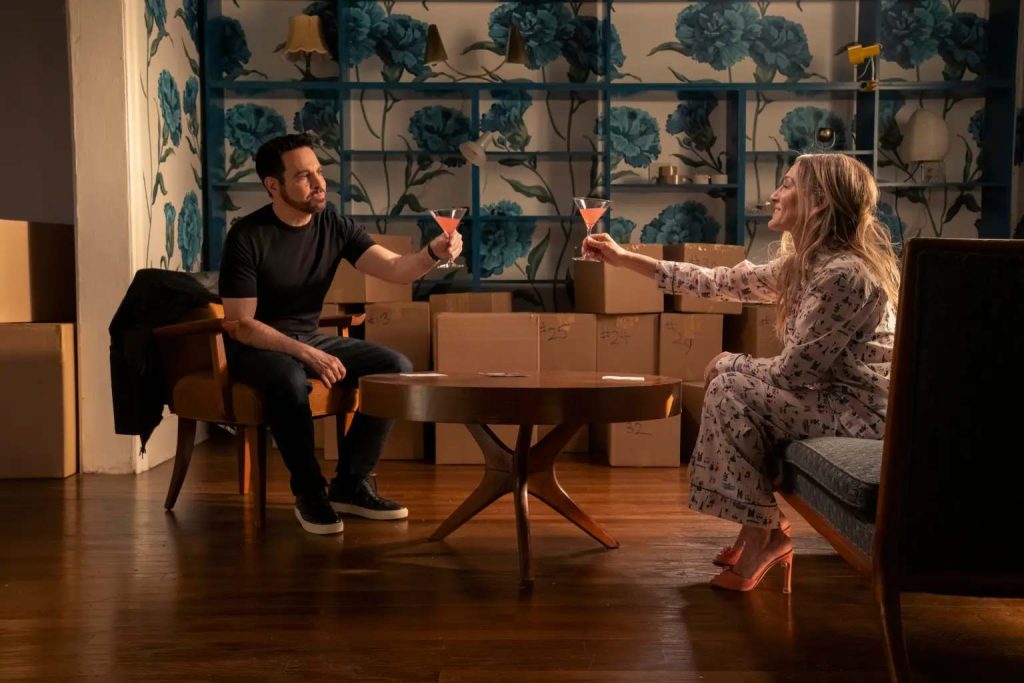 Nya Wallace, played by Karen Pittman, is enraged at her ex-husband and plans to exact revenge by purchasing a pricey baby carriage. She is attempting to manage her feelings in relation to her ex's new life and impending pregnancy.
The episode includes a touching scene in which Carrie reads Stanford's letter outlining his new course in life as a way of honoring the late Willie Garson, who played Stanford Blatch (who passed away in 2021). The themes of change, development, and the unpredictable nature of life are still being explored in the play.  Anthony Marantino (Mario Cantone) finds out that Stanford Blatch, who was portrayed by the late actor Willie Garson, has passed away. He makes a heartfelt glass with Carrie in honor of Stanford's new life in Japan as a monk.
Seema Patel (Sarita Choudhury): Seema is afraid to tell her boyfriend Ravi Gordi that she loves him. Despite her extensive dating history, she finds emotional closeness difficult. Lisa Todd Wexley (Nicole Ari Parker) Lisa is struggling with her unexpected pregnancy and is concerned about how it will affect her work. Though she chooses to keep the child, she runs into problems near the episode's conclusion.
The episode comes to a close with viewers looking forward to the season 2 finale. The future of Aidan and Carrie's relationship is left up in the air, as is the possibility that Samantha Jones will finally make her long-awaited cameo. And Just Like That continues to examine the intricacies of life, love, and personal growth amid the ever-changing landscape of New York City as individuals work through their particular difficulties and relationships.
And Just Like That Season 2 Episode 9 Recap: There Goes the Neighbourhood
And Just Like That… Season 3 Release Date And Cast