On the FX original series Sons of Anarchy spinoff Mayans MC, Hope was a drug addict and former Meth Mountain dweller. Hope, who was portrayed by American actress Vanessa Giselle, visited the clubhouse in Charming and made a number of brief cameos on Sons of Anarchy.
Then, in season two's "Xaman-Ek" episode, Hope makes her Mayans MC debut and plays a significant recurrent part in the same and next seasons. In Mayans MC Season 5 Episode 8. Letty successfully frees Hope from Isaac's imprisonment, and the two make an attempt to flee together. As the Mayans MC series comes to a close, the drama and anxiety increase.  For those curious about the fate of Hope in 'Mayans MC,' tvacute.com has the answer.
What Happened to Hope in Mayans MC?
Hope's life in Charming was marked by hardship and addiction.  She developed a heroin addiction and engaged in prostitution, just like her mother. She left Charming and landed up in Meth Mountain, a place where drug users lived in freedom from authority and criticism. She was intimidated and used as a tool by Isaac Packer, the group's leader, there.
Her life, however, changes for the better when she meets Coco, a rider with the Mayans Motorcycle Club. They find love and succeed in quitting heroin. Hope experiences difficulties readjusting to everyday life, including difficulties keeping a job and interacting with Coco's daughter Leti, who rejects her.
Sadly, Hope's newfound joy is tragically dashed when Coco is murdered by a rival motorcycle club, the Sons of Anarchy. This incident upends her brand-new existence and sends her down a road of even more strife and sorrow.
Letty and Hope are struggling six months after Coco died. They extort drug traffickers for money and sell drugs to gang member Louie for a minor percentage. Letty stops a drug dealer from robbing Hope.
When they return to Coco's house, they learn they're being evicted since Coco never paid the rent. Letty attacks the landlord after receiving an eviction notice, but Hope stops her. They seek more money from Louie again to save their home. Letty threatens to reveal Louie's unscrupulous operations. Louie helps them with a dangerous yet big mission.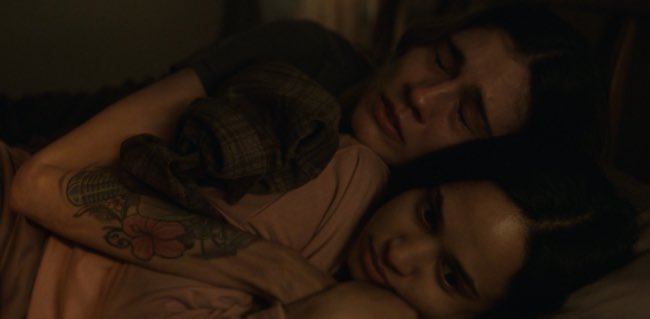 In Mayans MC Season 5 Episode 3, Letty and Hope prepare for Louie's perilous assignment to get a lot of money and save their house from repossession. Hope visits the dealer's house and recognizes Butterfly from Meth Mountain when she sees a familiar guitar. Before she can escape, Letty barges in, putting a gun to her head. Butterfly confirms her suspicions.
Letty stabs a thug and steals a duffel bag full of cash. They flee in Letty's car, dodging gunshots. They count nearly $17,000 in cash that night. Hope insists on going because Butterfly knows their location and Isaac may be dangerous. Letty, furious and connected to their home, plead against it. Hope brings ice cream to show she won't leave Letty.
Is Hope Dead in Mayans MC?
Yes, Hope is dead in Mayans MC.  Mayans MC Season 5 Episode 8 takes an especially tragic turn. In this episode, Letty demands Isaac to hand over Hope, but he taunts her. Hope remains hopeful that Letty will save her, despite Isaac's attempts to deceive her. Isaac threatens to set Hope on fire if Letty comes for her and leaves Terry to watch over her.
During the night, Letty seizes an opportunity to rescue Hope from the clubhouse. Terry supports Letty's plan and kills the women left behind as they escape. Terry uses a self-shoot to his shoulder as a disguise.
Letty successfully frees Hope from Isaac's imprisonment, and the two make an attempt to flee together. they drive away, but Hope is convinced that Isaac will continue to pursue them. Letty suggests going to see Chucky in Ohio, but Hope believes Isaac will never stop searching.
https://t.co/4MaXtJZBKu pic.twitter.com/7YON87o98x

— Mayans MC (@MayansFX) July 6, 2023
In a moment of desperation, Hope demands that Letty pull over.  Hope says she must set Letty free and takes a step backward into traffic.  She thanks Letty for their time together and proclaims her love for her in a sorrowful moment before backing away and being hit by a passing truck. Leti is abandoned, broken, and by herself at the side of the road. Hope says she must set Letty free and takes a step backward into traffic.  This scene pays homage to Jax's death in Sons of Anarchy, with Vanessa Giselle confirming the similarity on Twitter, even occurring on the same interstate.